Dan Leech's Mac and iPhone setup
June 12, 2017
Every week we post a new interview with someone about what software they use on their Mac, iPhone, or iPad. We do these interviews because not only are they fun, but a glimpse into what tools someone uses and how they use those tools can spark our imagination and give us an idea or insight into how we can do things better.
New setup interviews are posted every Monday; follow us on RSS or Twitter to stay up to date.
---
Who are you and what do you do?
I'm Dan Leech. I live in Bath, UK, and I'm a systems designer for healthcare research company Bath ASU. My work involves researching, specifying, and creating new software and processes that make the delivery of medicines to patients safer, more efficient, and more affordable.
What is your current setup?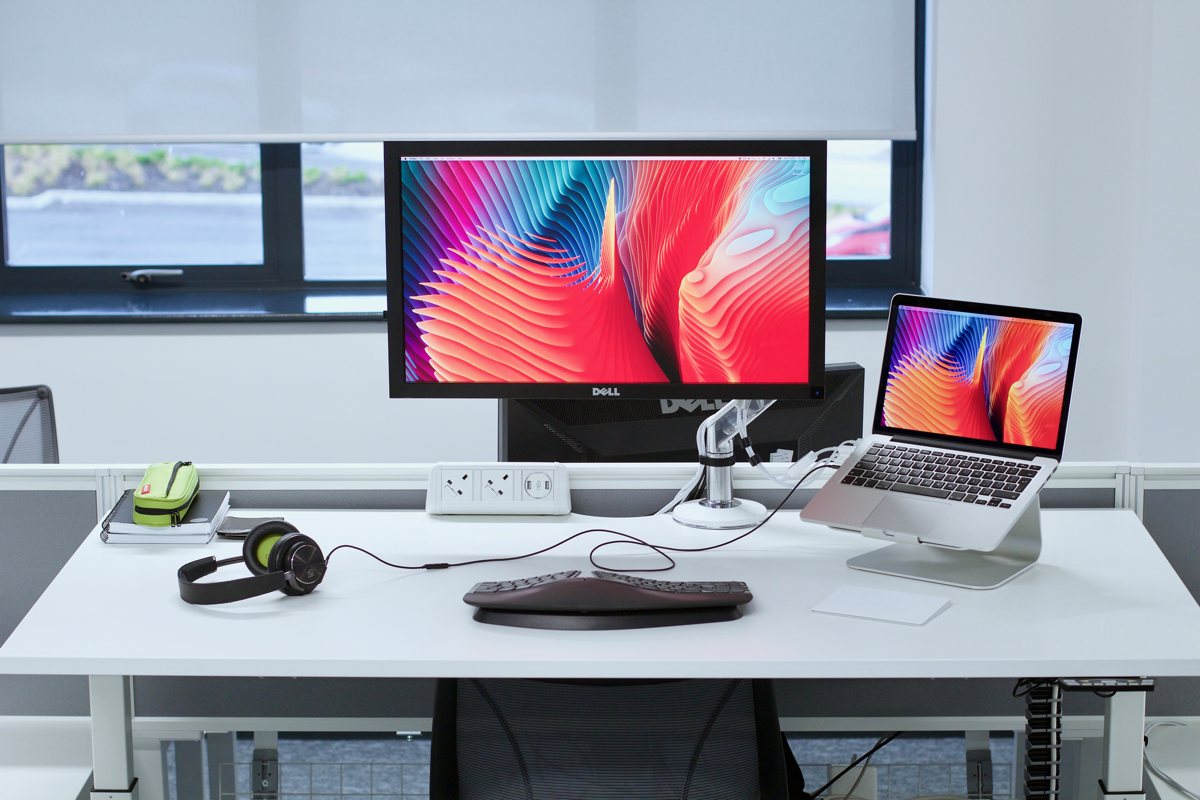 I use a MacBook Pro (13-inch, Late 2013). It's a great machine with plenty of capacity to see me through the next couple of years. After a decade of using 15-inch Macs, I decided to downsize as an experiment. I haven't once missed the larger size, and I wouldn't go back.
To make working on this laptop in the office more comfortable, I also have:
My team also has a device bench, which is home to user-representative computers, printers, and medical devices for testing and product demos.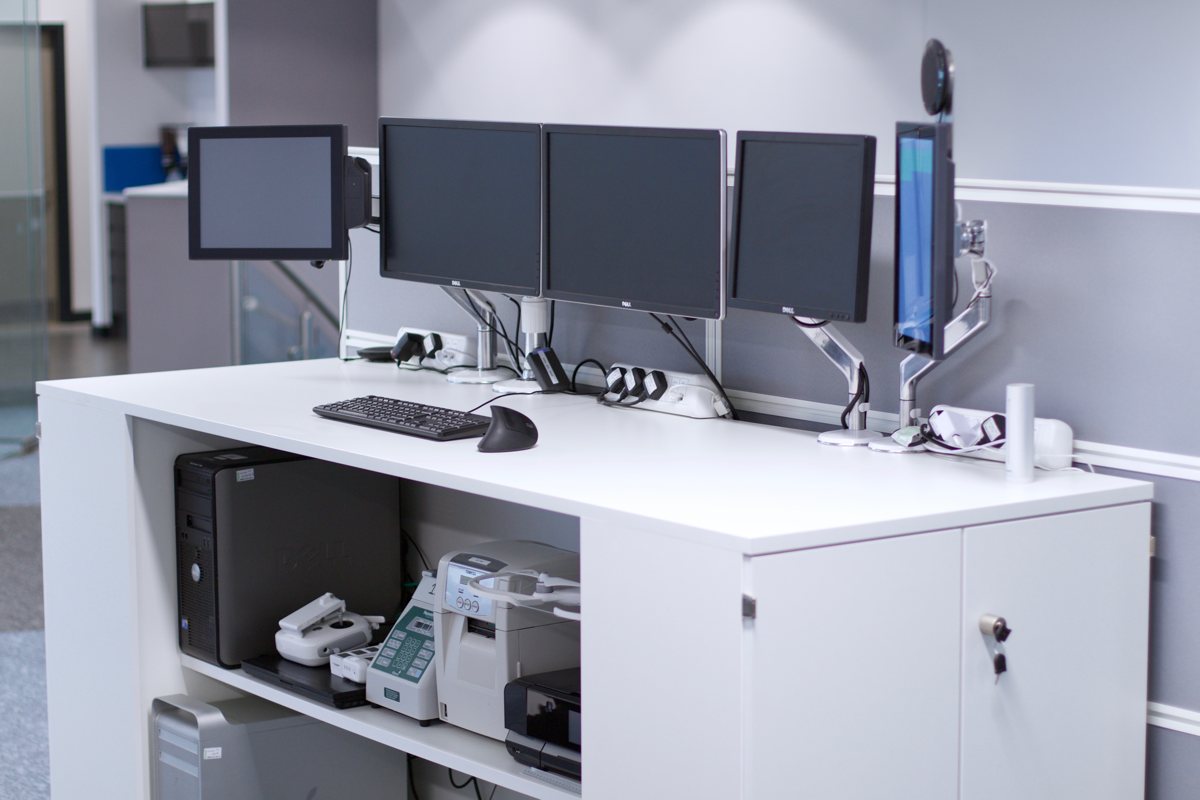 Where can we find your macOS wallpaper?
I use a built-in macOS wallpaper. It's one of Ari Weinkle's Spirals, which was also recently featured on the cover of Monotype's The Recorder magazine.
What software do you use and for what do you use it?
How would your ideal setup look and function?
My setup is close to perfect. In a year or so I'll upgrade to the new MacBook Pro, a 5K monitor, and some wireless headphones. If I could have a desk plant I would, but bringing soil into a building where medicines are manufactured is frowned upon!
---
What iPhone do you have?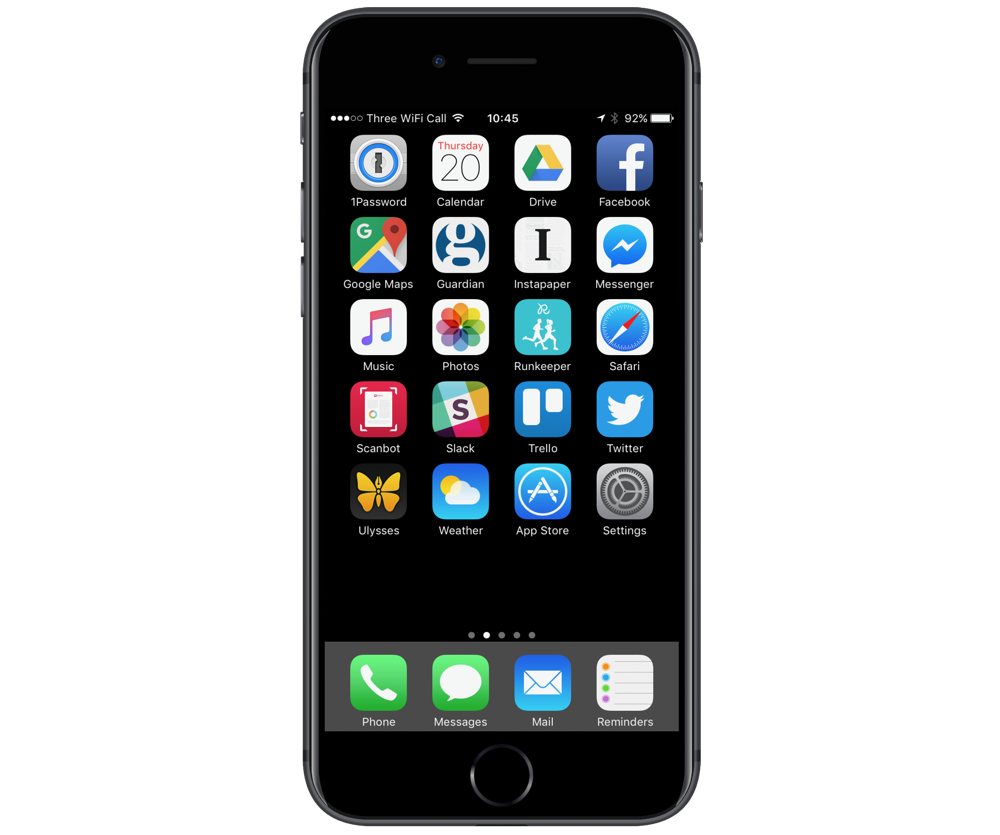 iPhone 7 128GB Jet Black. I don't hide my phone in a case.
Where can we find your wallpaper online?
I made a tool to generate solid colour PNGs. I used this to make a black wallpaper for my iPhone.
What apps do you use the most, and why?
The Guardian for news. The Guardian has the best investigative journalism on the planet, and their app and web experience are the best in the industry.
Apple Music gets used every day in my car to and from work. My phone only ever gets used to play music in my car or at home, both through Bluetooth speakers.
Reminders is my to-do list app. I've tried all the fancy apps for managing tasks, but keep coming back to Reminders because of its Siri integration, family sharing, and faultless syncing.
Which app could you not live without?
I could live without a phone entirely, but it would be difficult logging into anything without 1Password and Messages (for multi-factor authentication).
---
There are more Sweet Setup interviews right here.
Want to share your setup? We'd love to hear from you. Just fill out this form with some basic information and we'll be in touch.
---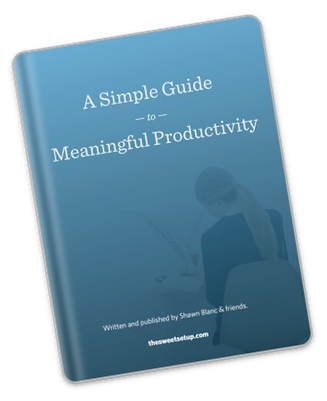 Get Back Hours Per Week
Discover how to improve your workflows and get more focus with this free, in-depth guide to productivity.