How to convert a message into a checklist in Apple Notes
March 8, 2018
Do you ever have a list that you'd like to turn into a checklist? My wife will often text me a list of items if I am running to the grocery store (I know a shared Apple Reminders list is probably more straight-forward, but sometimes iMessage ends up being the most convenient method). I hate having to continually look at the iMessage to see which items I've picked up already.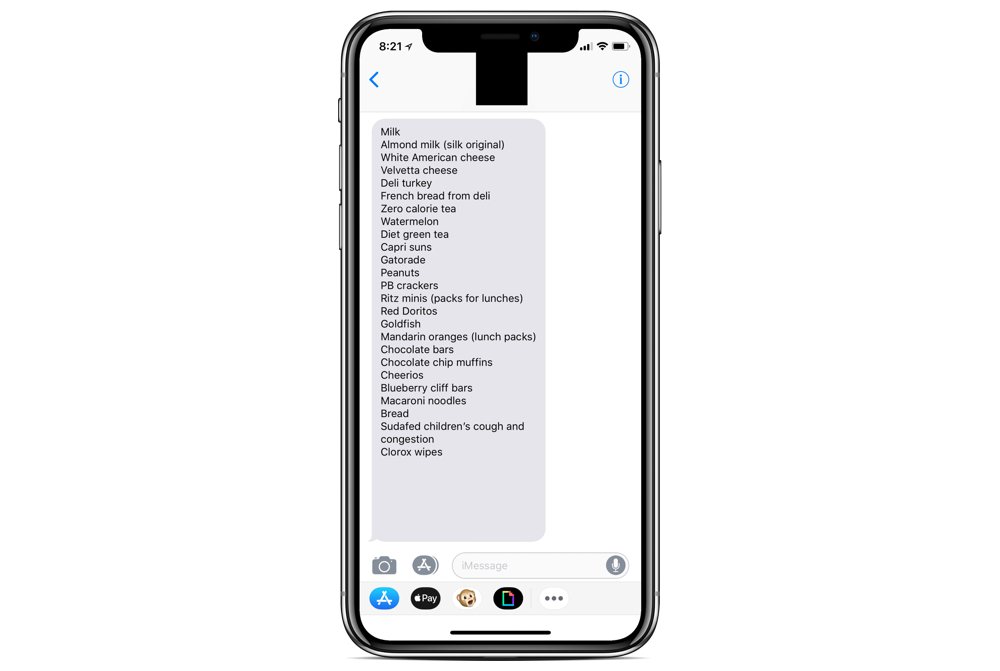 To work around this, you can copy and paste the list into Apple Notes, and then turn it into a checklist.
To do this, copy and paste the list from iMessage to Apple Notes.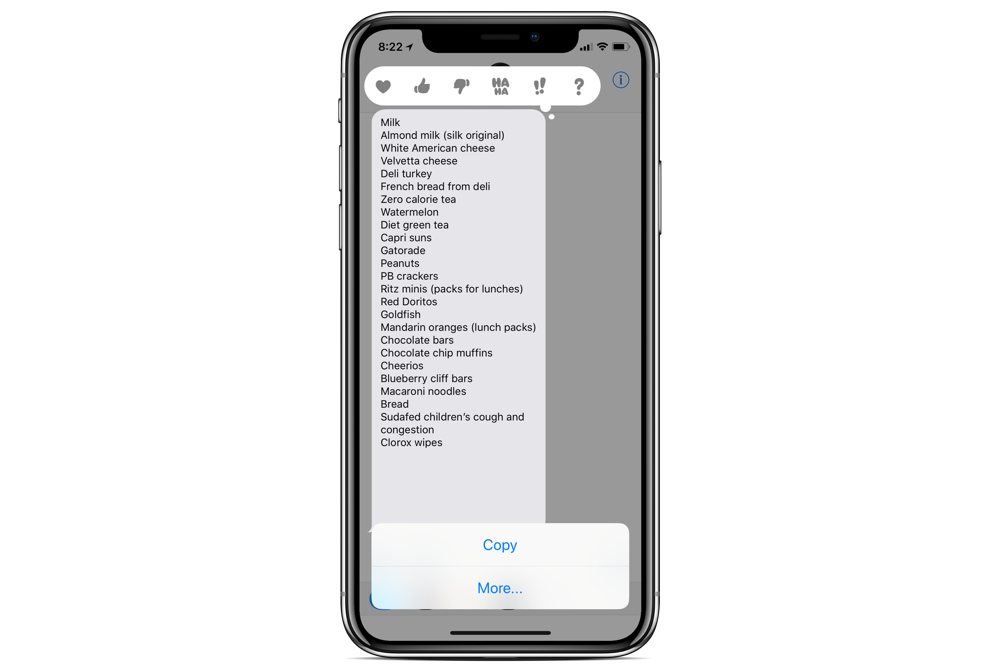 Next, highlight the entire message and tap the Check icon in the keyboard shortcut bar.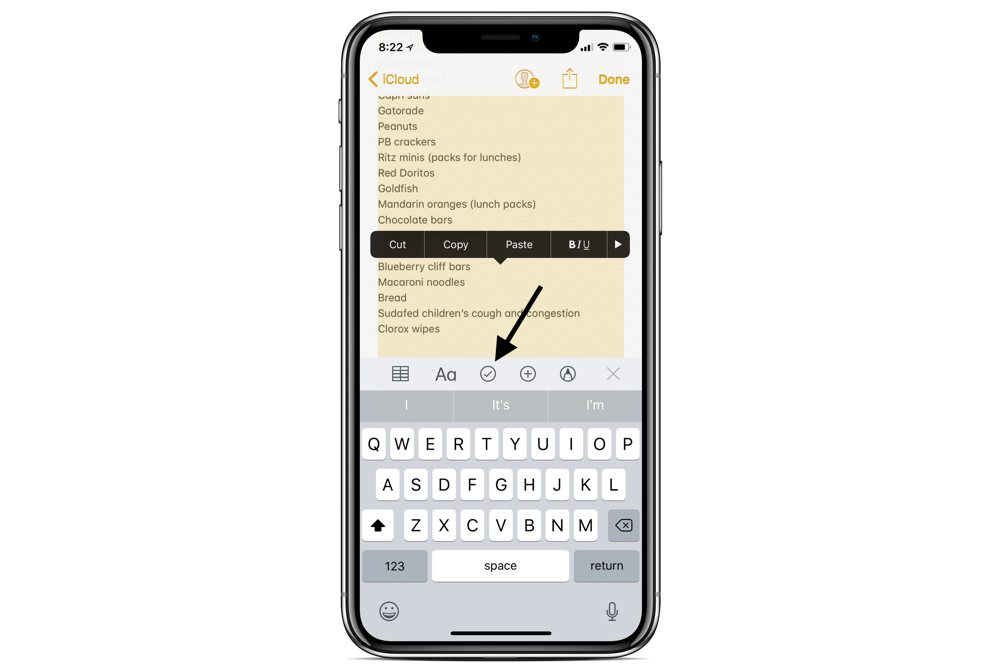 Now you have a simple shopping list that you can check off as you shop.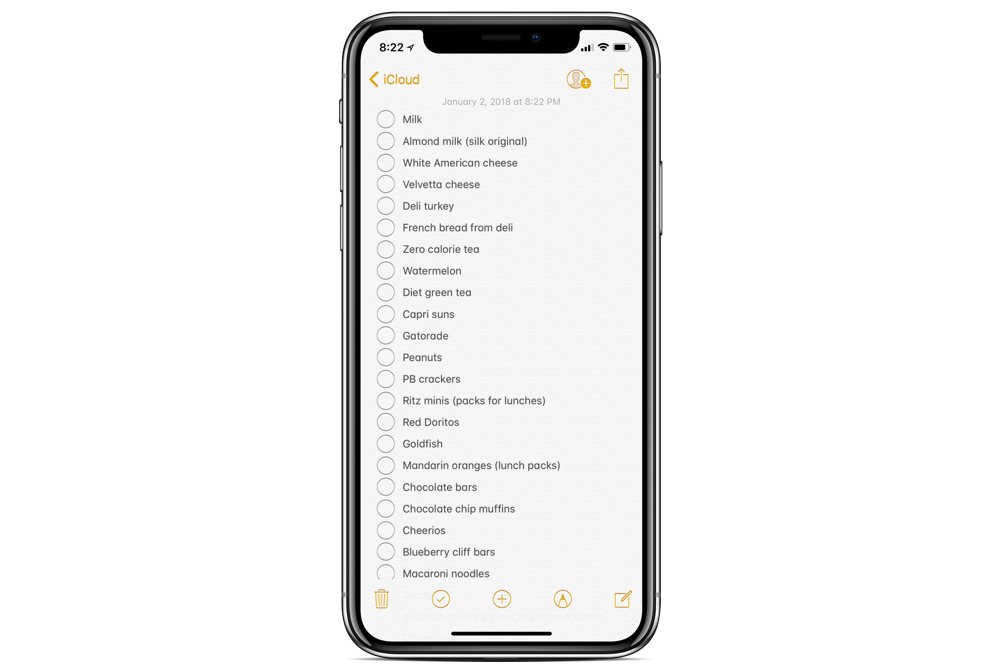 ---
We have more helpful tips right here.
---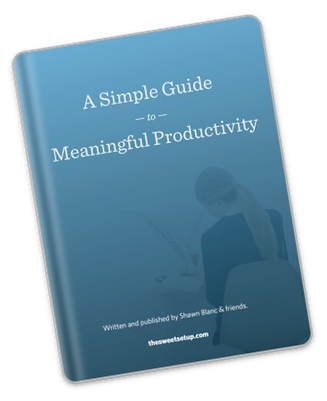 Get Back Hours Per Week
Discover how to improve your workflows and get more focus with this free, in-depth guide to productivity.