Coming This Tuesday: Our GoodNotes Templates Library Plus Screencast Video Training
August 25, 2019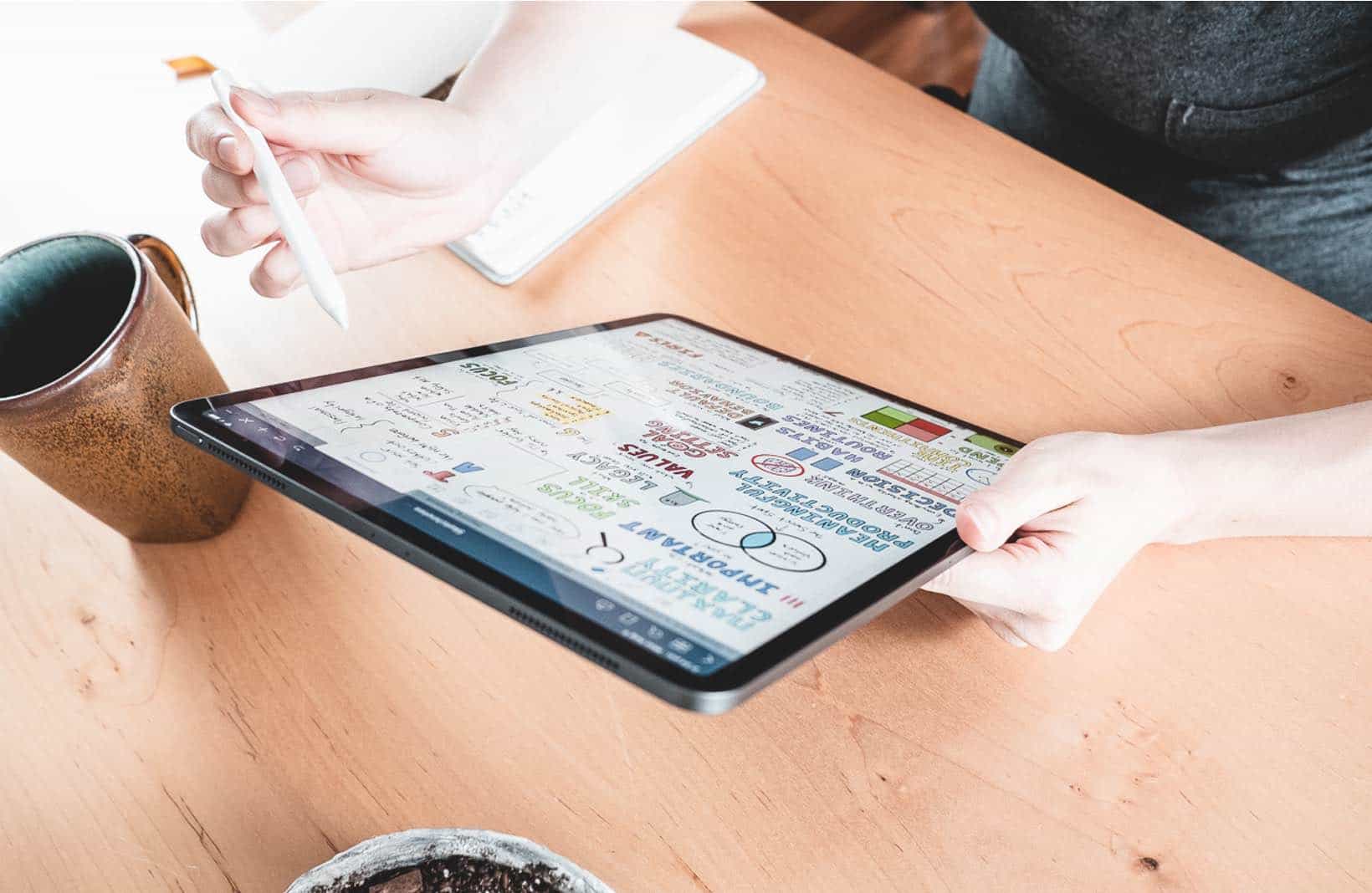 Just a quick heads-up that this coming Tuesday, August 27, we'll be launching our brand-new course for GoodNotes.
This course has everything you need to take your iPad usage to the next level. From screencasts for GoodNotes to our own library of templates.
A series of screencast tutorials to teach you all the ins and outs of GoodNotes:
The 8 screencast tutorials will show you exactly how to use the best features of GoodNotes:
Walkthrough of the GoodNotes interface
How to search your notebooks and even search your own Handwriting.
How to keep your notes and notebooks organized.
How to export your notes, ideas, and sketches
Using drag-and-drop gestures on iPad
Recommended settings (so you can use GoodNotes like a pro)
How to use and import custom templates
PLUS! We are including our own, in-house library of two-dozen custom templates for things such as:
Productivity planning
Organizing
Ideation
Note taking
Meeting notes templates
Bullet journal indexes and logs
Daily habit trackers
Monthly, weekly, and daily schedules
Monthly goal setting.
This course is for you if…
If you want to use your iPad more for productivity, planning, and note taking.
If you want to go paperless.
If you want to get access to The Sweet Setup library of custom templates for GoodNotes.
If you're a GoodNotes user (or would like to be) and want to know all the tips and tricks that will save you time.
Launch Week Pricing and Giveaway
The new GoodNotes course launches on Tuesday, August 27, at 9am Eastern / 8am Central.
This week only (until Midnight on Friday) you will be able to save 20% and buy the course at its special launch price of $31 (instead of full price $39).
Moreover, we are giving away 3 signed copies each of Mike Rohde's Sketchnote Handbook and Sketchnote Woorkbook. Winners of the signed books will be selected from everyone who purchased the course on launch day.
Get Notified on Launch Day
If you'd like to be notified of the GoodNotes course when it launches, punch in your email below. We'll end you a reminder, PLUS we'll send you two of our templates right now for free.
Wait. There's a Bonus….
Custom Productivity Templates for Your iPad
If you want to use custom productivity templates on your iPad, we've put together a free, walkthrough guide along with two of our in-house templates that can help you get started.
We'll show you…
How to create and save custom page templates.
How to use those page templates to transform GoodNotes into your own productivity notebook (or any other type of notebook replacement).
Plus, we also have included two of our custom productivity templates for you to get started with.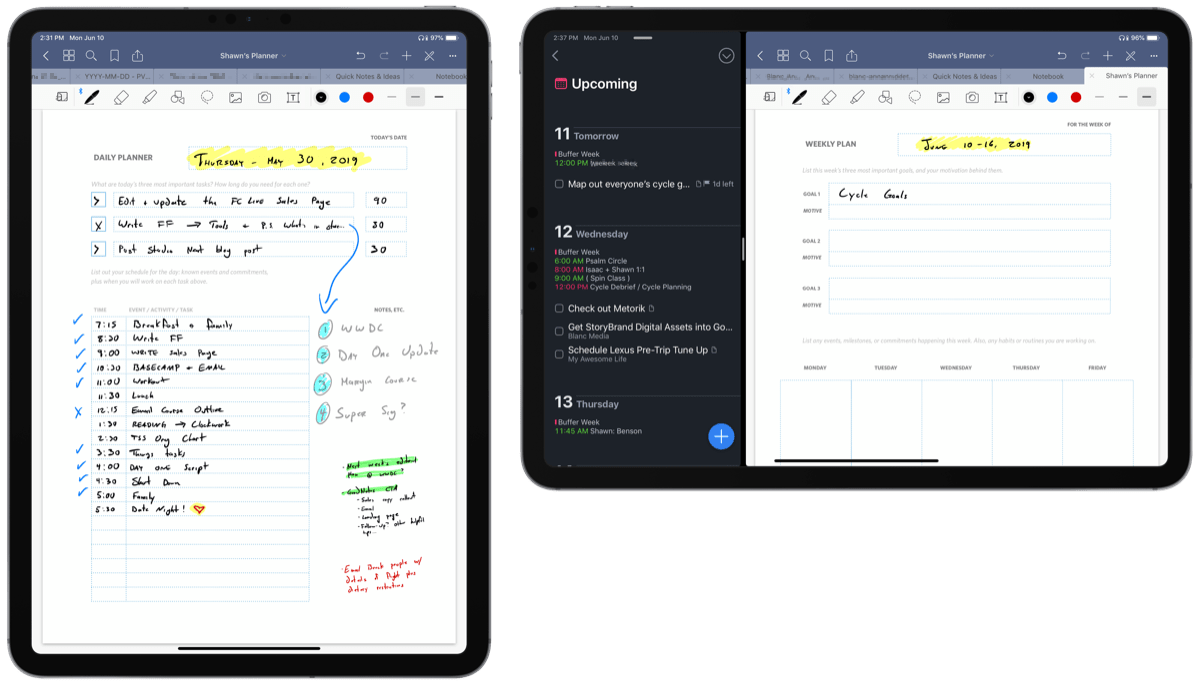 This guide is available for FREE to our email subscriber community. And you can get it right now.
By joining the Sweet Setup community you'll also get access to our other guides, early previews to big new reviews and workflow articles we are working on, weekly roundups of our best content, and more.