How to change the number of posts MarsEdit downloads locally
July 6, 2017
MarsEdit, the best WordPress client for macOS, is really in a league of its own. If you manage WordPress websites, it's worth the $39.99 many times over.
When you first set up a site, MarsEdit defaults to only downloading the thirty most recent posts and pages. While the pages limit is probably plenty for most websites, the thirty posts might not be enough depending on how old or prolific your site is. It defaults to this number to reduce server load, but you are free to increase that limit from the recommended 10-30 posts range.
Select your site in the left hand drawer, and then click Blog → Edit Settings.


Under the General tab, there is a Download the X most recent posts on refresh setting that you can change to whatever you want.

Click OK after you set a new number.
Click Blog → Refresh (or CMD+R) to download the additional posts.
---
We have more helpful tips right here.
---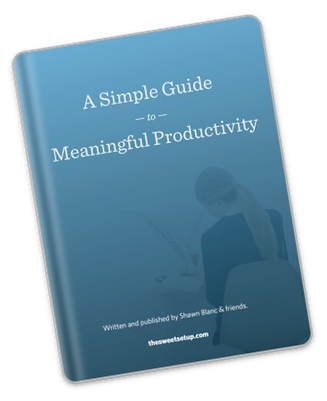 Get Back Hours Per Week
Discover how to improve your workflows and get more focus with this free, in-depth guide to productivity.