Launching Tuesday: Calm Inbox (Here are all the details)
September 28, 2020
Why is email so important and yet so frustrating at the same time?
It's important because we use email to communicate, collaborate, and connect.
But it's frustrating because it's difficult to keep up.
And who wants to spend all their time just trying to keep up?
You have far more important things to do.
You need time to focus on the things that matter to you… Perhaps it's the simple things, like having time to read and think without distraction. Making time to get in a workout. Or spending time with friends and family. Or perhaps you have a side-hustle or other creative projects you are wanting to work on.
And so why does it feel as if the demands of our inboxes are at odds with the plans we have for how we want to spend our time?
If email is so important… then why does it mostly feel like a distraction and a chore that pulls us away from spending time on things that are important?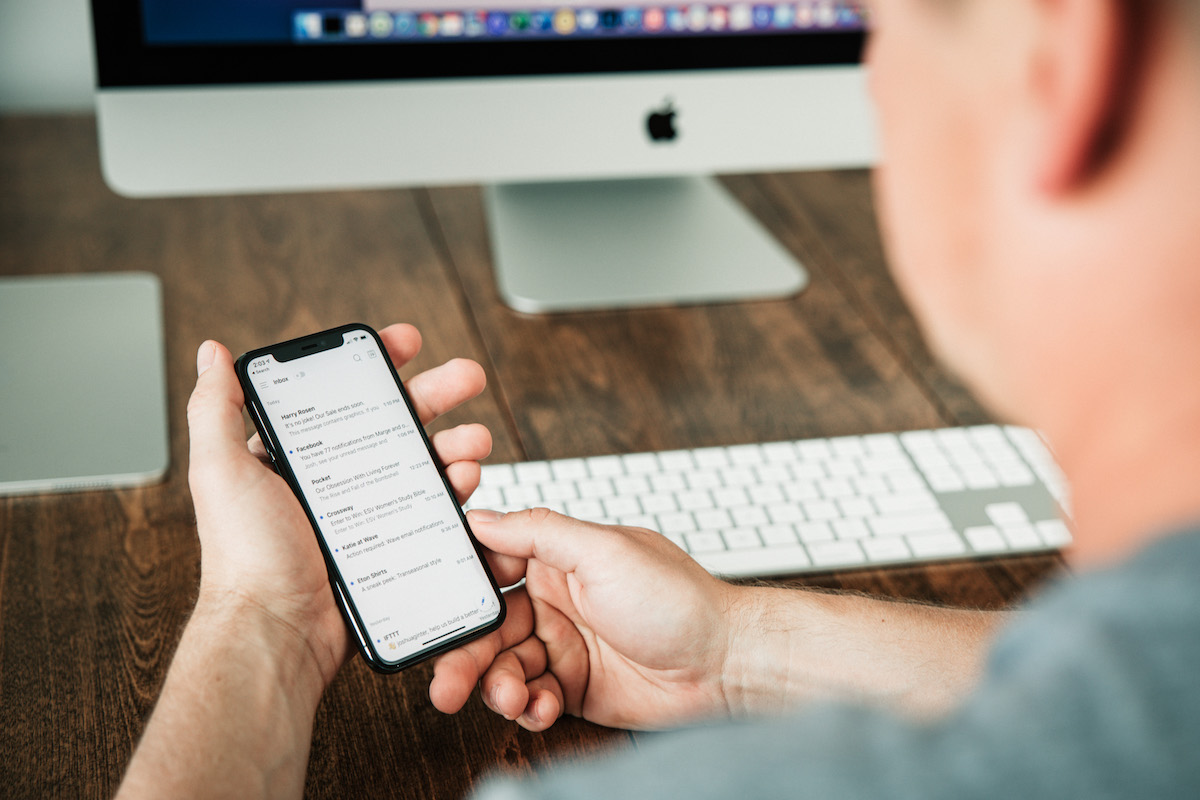 We believe there is a way out
We believe that your best work doesn't happen inside of an inbox.
And we think you can get there without deleting all your apps and moving to a cabin in the mountains. (Though a cabin does sound delightful.)
While there are some brilliant apps and services which seek to you solve the problem of email, we don't think take you across the finish line.
Because there is more to this problem than a few more filters and a few less push notifications.
What's needed is less email and more focus.
Calm Inbox (Coming Tuesday, September 29)
Tomorrow — Tuesday 29 September — the Calm Inbox course will finally be available!
Over the past several weeks here at The Sweet Setup, we've been sharing and writing quite a bit around the topic of email and focus. If any of these articles have been helpful to you, then I know you'll find a lot of value in the Calm Inbox course.
A bold and simple promise: Less Email, More Focus
After going through the Calm Inbox course, if you choose to take action on what we walk you through, then these will be the results:
Get back hours of your life. every single week and potentially hours per day!
Have more focus and attention in your day. Which results in time saved during work and thus more time for everything else!
Get your work done faster because you've got less distractions coming your way.
Less stress and anxiety. Because you won't be thinking about email and social media all the time, and you won't be constantly managing the crazing
Show your email who's the boss. You'll get organized and in control of your email.
I want you to be less distracted. And I mean WAY LESS DISTRACTED.
Calm Inbox has two sides:
Organizing your email so you only ever deal with the messages that require your personal attention.
Having a bias toward focused action so you aren't distracted and interrupted by email during the rest of your day.
This is what we mean when we say less email, more focus.
---
Calm Inbox Course Outline
Here's an outline of Calm Inbox to give you an idea of what you get when you sign up for Calm Inbox:
Module 1: Understanding Your Calm Inbox
What is a Calm Inbox?
Why is a Calm Inbox So Important?
What Inboxes Need to be Calmed?
The Truth About Inbox Zero
Module 2: Preparing for your Calm Inbox
Preparing for Your Calm Inbox
Priority, Not Priorities
Four Classes of Senders
Six Types of Emails
Efficient AND Effective
The Ideal Email Folder Structure
Module Two Review
Module 3: Creating and Maintaining Your Calm Inbox
Setting Up Your Calm Inbox
Maintaining a Calm Inbox Part 1: Your Calm Inbox System
Using Email Rules to Save Your Life
Email Lessons from Napoleon
Everything Requires Maintenance
Maintaining a Calm Inbox Part 2: Bias Toward Focused Action
Seven Tips for Eliminating Inbox Addiction
The Best Way to Handle Email on Your Phone
Keeping a Calm Inbox in the Midst of a Chaotic Company Culture
Living Without Regret in the Age of Distraction
The Vault (a.k.a. A boatload of screencasts and how-to guides)
The vault is insane. For one, it's packed with a whole slew of technical guides and tutorials that show you all the nerdy ins and outs for making your email app better and smarter. But more than that… we have screencasts for every single popular email app or client that you can think of: Apple Mail, Spark, Postbox, Gmail, SaneBox, MailMate, Airmail, and Hey.
Create Email Rules (6 videos)
Eliminate Unwanted Email (2 videos)
Set up Custom Swipe Gestures (4 videos)
How to Handle Email Tasks (5 videos)
Find Important Info in Your Email (2 videos)
Wrangle Notifications for Less Distractions (4 videos)
Time-Saving and Clever SaneBox Stuff (6 videos)
Re: Live-Online Implementation Sessions
After you sign up for the Calm Inbox course, you'll have the option to register for our live-onilne implementation sessions that we are hosting in October. There will be two sessions — Oct 8 and 22 — and they are for those who:
Want to get additional group coaching on the topics of email, focus, and productivity.
Want to ensure they are setting things up correctly.
Want to have accountability and group check-ins to help make sure they implement the wisdom from the course.
And yes, these live implementation sessions will be recored and made available to those who register. So if you have to miss one, you'll still get access to the content. And you can submit questions ahead of time that you want answered.
Sample videos from the course
There are more than 50 total videos included in Calm Inbox. Here are a couple lessons from the Calm Inbox course to give you an idea of the quality of the material. The first video is one of the lessons and the second is one of the screencast tutorials.
See You Tomorrow…
Calm Inbox will launch tomorrow: Tuesday, September 29 at 9am Central / 10am Eastern time.
When you sign up, you'll get instant access to all the course content that is outlined above.
And, for those who also choose to also register for the Implementation Strategy Sessions, the first video call will be Thursday, October 8 so as to give you time to begin the course before our first call.
See you then. In the meantime, if you have any questions… just ping us on Twitter or send us an email.
---