BusiBI CRM 2016 for the iPad (Sponsor)
April 26, 2016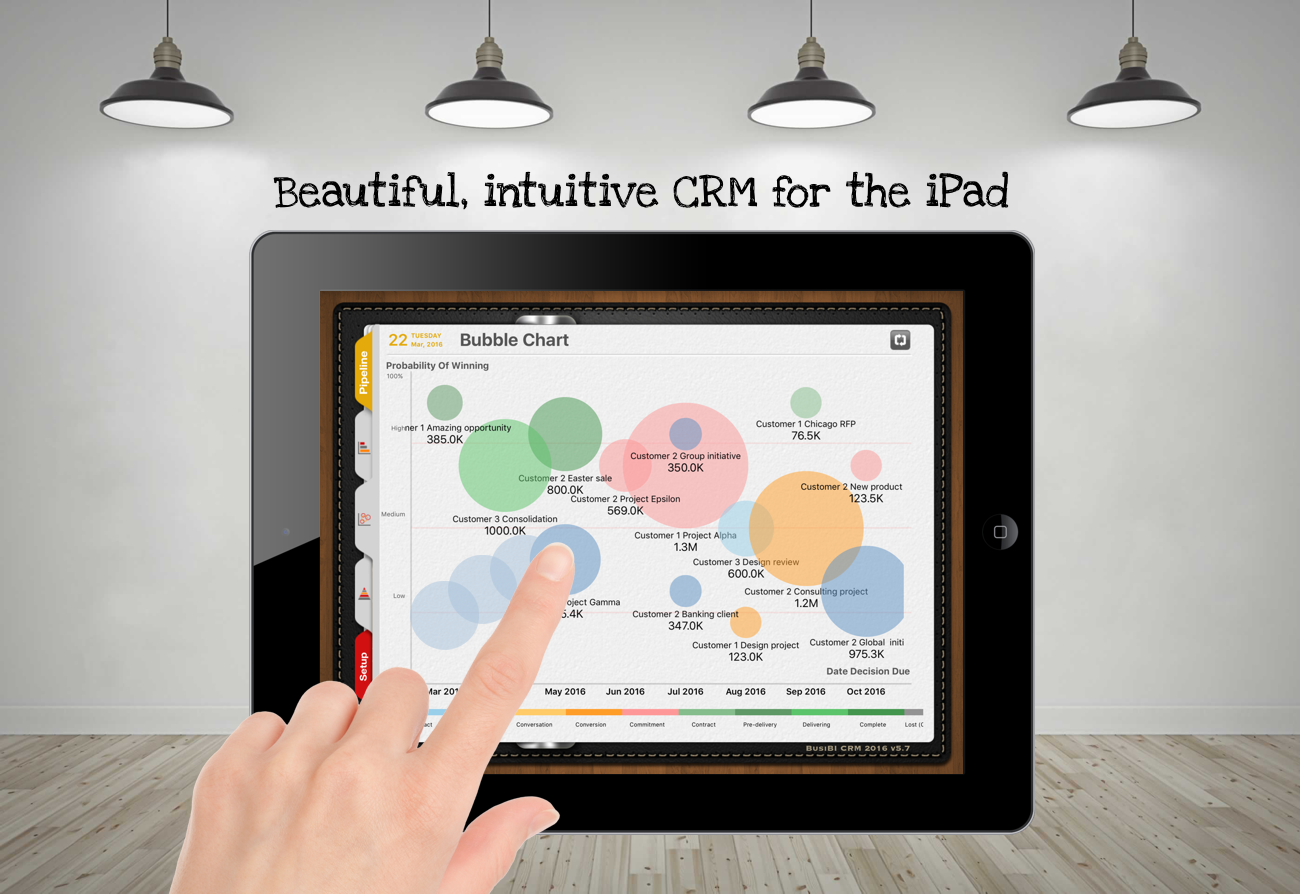 BusiBI CRM 2016 is a beautiful, intuitive CRM app.
Fun, clever use of interactive graphics and thoughtful integration with the iPad makes it super easy to use.
Really great to see what an iPad can do compared with web based CRM systems.
Surprisingly powerful, it only costs US$4.99 for the full feature set.
It doesn't require a subscription or internet access to work.
Unique features like interactive charts, full import/export stand out from the crowd.
Powerful team up features and integration with Dropbox, Linked improve your data quality.
BusiBI comes with preconfigured templates and you can also customize forms and picklists to suit. You can even (for a fee) deploy your own custom branded, pre-configured app into the App Store
A must have business app for professionals who rely on their iPad.
CRM 2016 is available now in the App Store for iPad US$4.99 and the iPhone US$2.99
---
Our thanks to BusiBI CRM for sponsoring the site this week.