Bret Foster's Mac and iOS setup
February 1, 2016
Every week we post a new interview with someone about what software they use on their Mac, iPhone, or iPad. We do these interviews because not only are they fun, but a glimpse into what tools someone uses and how they use those tools can spark our imagination and give us an idea or insight into how we can do things better.
New setup interviews are posted every Monday; follow us on RSS or Twitter to stay up to date.
---
Who are you and what do you do?
My name is Bret Foster and I am the Chief Information Officer for a school district in Kentucky. I oversee all technology and communications for the district. However, I spend the majority of my time evaluating and refocusing the physical space in our schools to facilitate collaborative learning opportunities to better empower students in their education.
What is your current setup?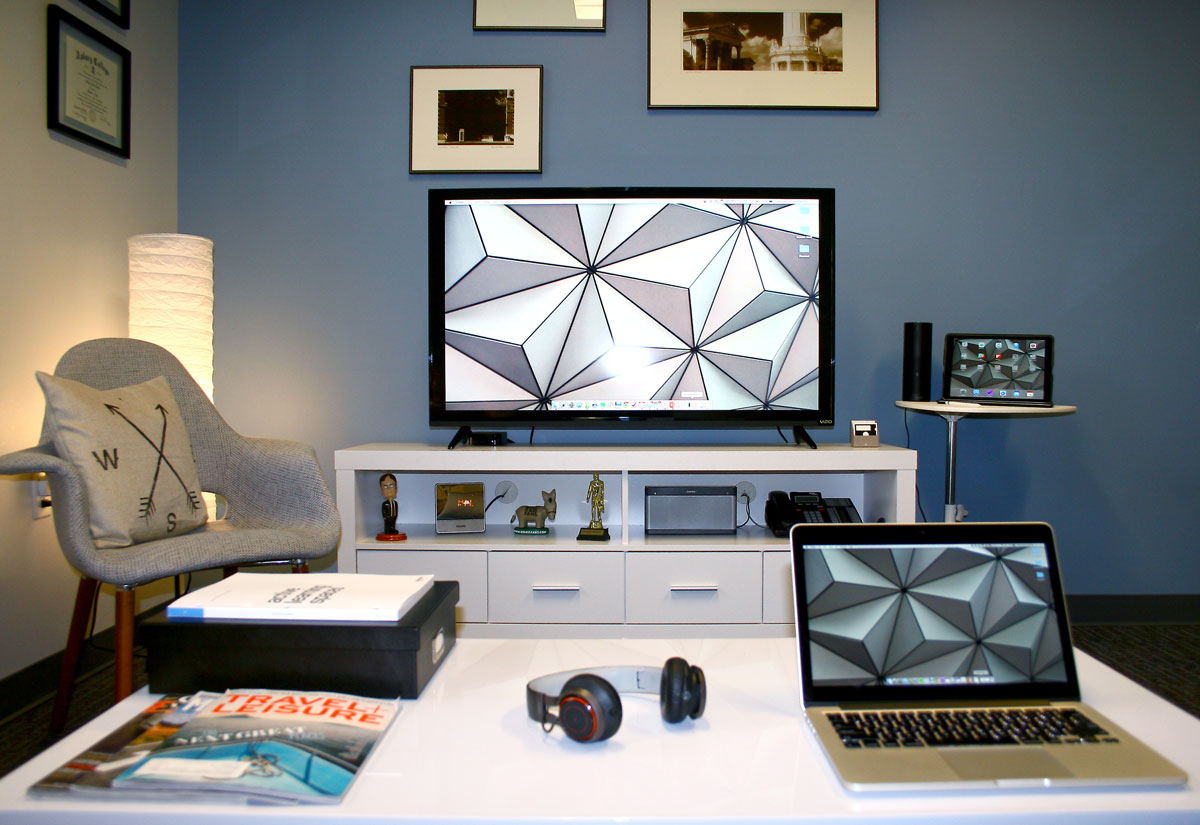 I have a MacBook Pro (Retina, 13-inch, Mid 2014) running a 3 GHz Intel Core i7 with 16 GB of RAM fitted with a 1 TB solid state hard drive. I connect it to a 43" Vizio TV via an Apple TV (2015 model). I connect the audio to a Bose SoundLink III speaker, but use a Jabra Revo headset when I participate in web meetings or need to escape the sounds of the office.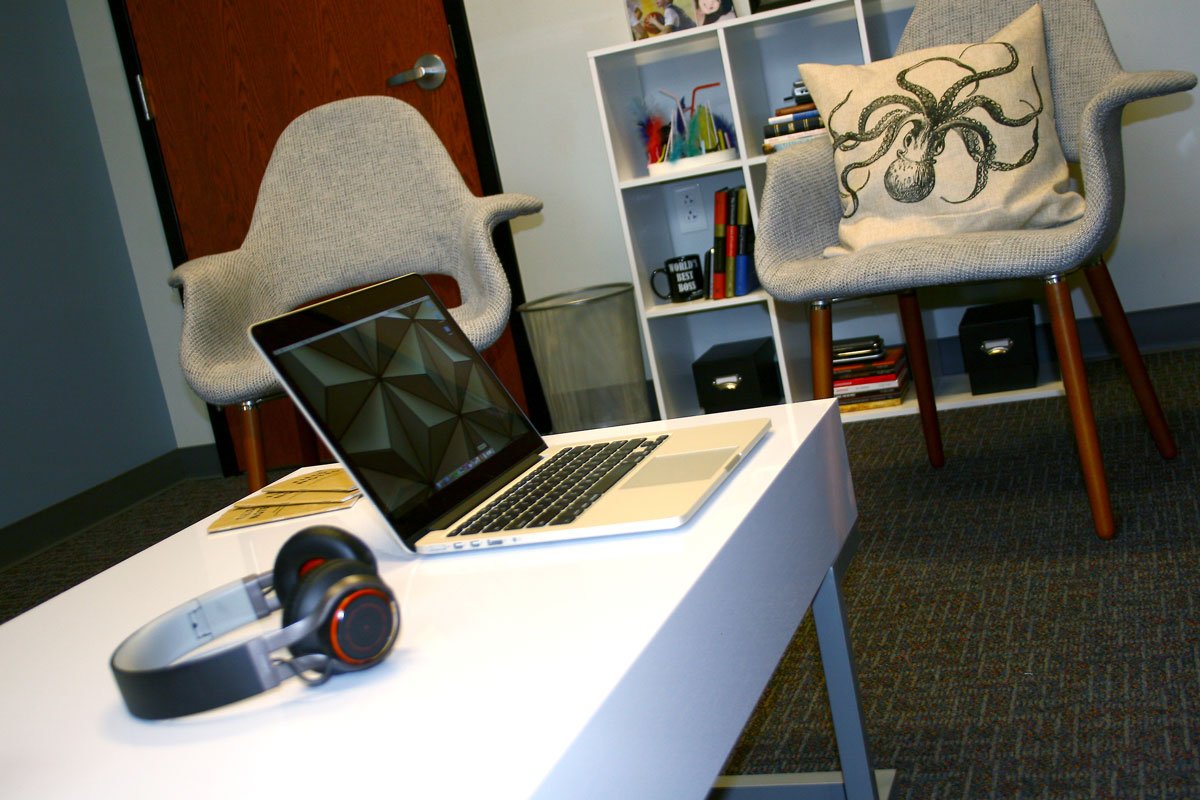 Where can we find your OS X wallpaper?
It's a close-up image of Spaceship Earth located at EPCOT in Disney World. I took this photo on my family's last visit in October.
What software do you use and for what do you use it?
I use OmniFocus to manage all of my personal and work projects for which I am personally responsible. However, for team projects, we use Basecamp. I use 1Password to manage all of my logins, and it's easily the most important piece of software on my Mac. Given the nature of my work, I have over 120 logins and passwords, and 1Password does a fantastic job of managing all of them. I use Fantasical 2 for organizing my calendars and Day One to keep track of my personal journal. I use Outlook to manage and send email as we use Office 365 at a state level. I utilize Dropbox to sync apps and to keep commonly used files located in on place.
How would your ideal setup look and function?
This is pretty close to my ideal setup. I have a good understanding of how I work and what my workflow looks like, so I've built systems to streamline how I function and feel this setup helps me be very productive. I also participate in several meetings a week, and my workspace creates an open and welcoming environment for everyone involved.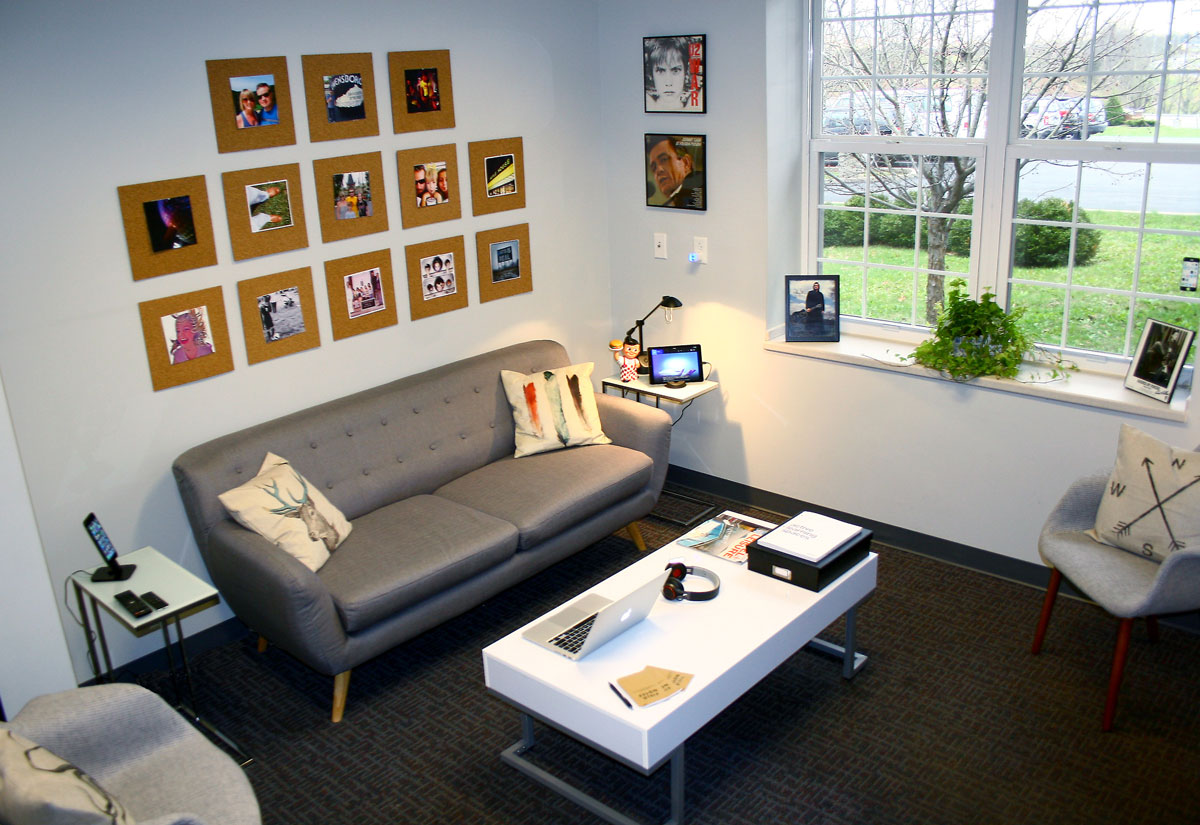 ---
What iPhone do you have?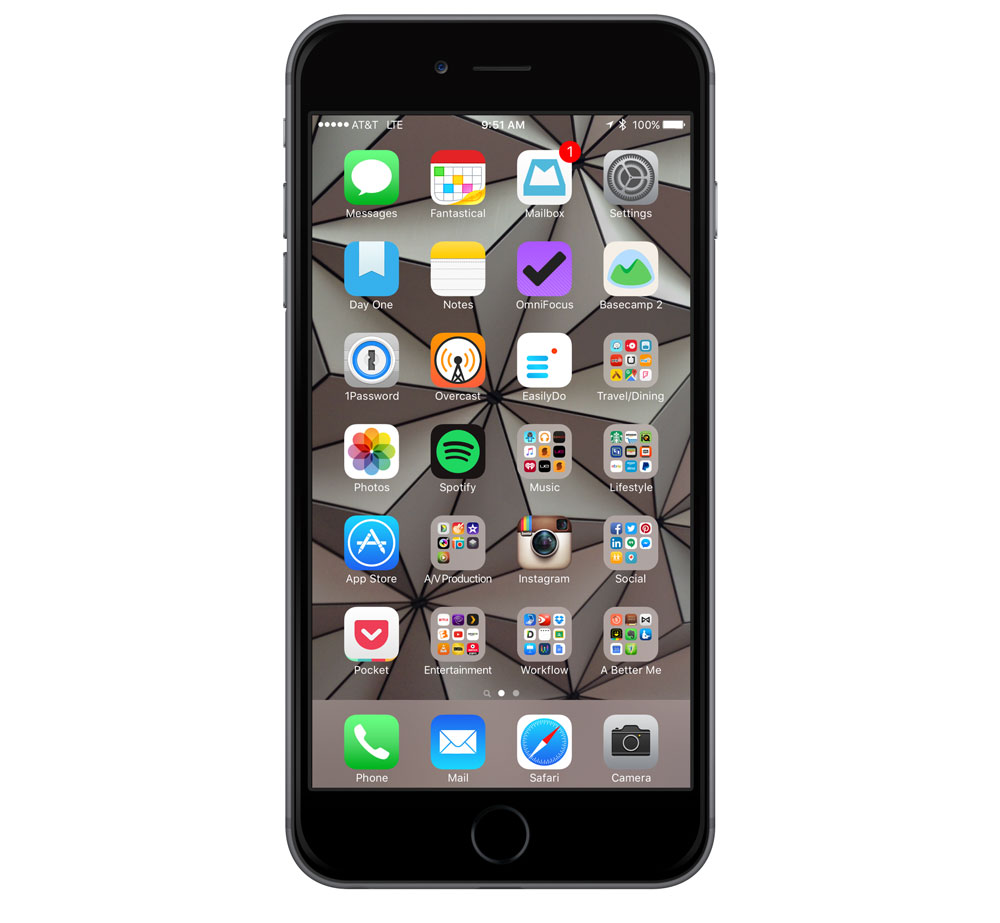 I have an iPhone 6s Plus 128GB, and it rests on the Twelve South HiRise Deluxe stand so I don't have to constantly pull it out of my pocket during the day.
What apps do you use the most, and why?
I view my iPhone as an extension of my Macbook, so I run the iOS versions of many of the same apps that reside on my laptop. Fantastical 2, OmniFocus, Day One, Pocket, Basecamp, and 1Password can be found on all my devices. I've found the new extensions feature on the iOS Notes app to be a huge improvement, and so it replaced all other notes apps. EasilyDo functions as my personal assistant with personal items as it tracks shipments as well as reminds me of events on my personal (non-work) calendar. I'm a big music fan, so I've been a Spotify subscriber since day one. I have a 40-minute daily commute, so I listen to several podcasts, and the Smart Speed feature in Overcast has been a game-changer. I love Instagram, and I use it for sharing moments of my life with the world.
Which app could you not live without?
1Password is once again the most important app on my iPhone. 1Password is pretty much the most important app in my life!
---
Which iPad do you have?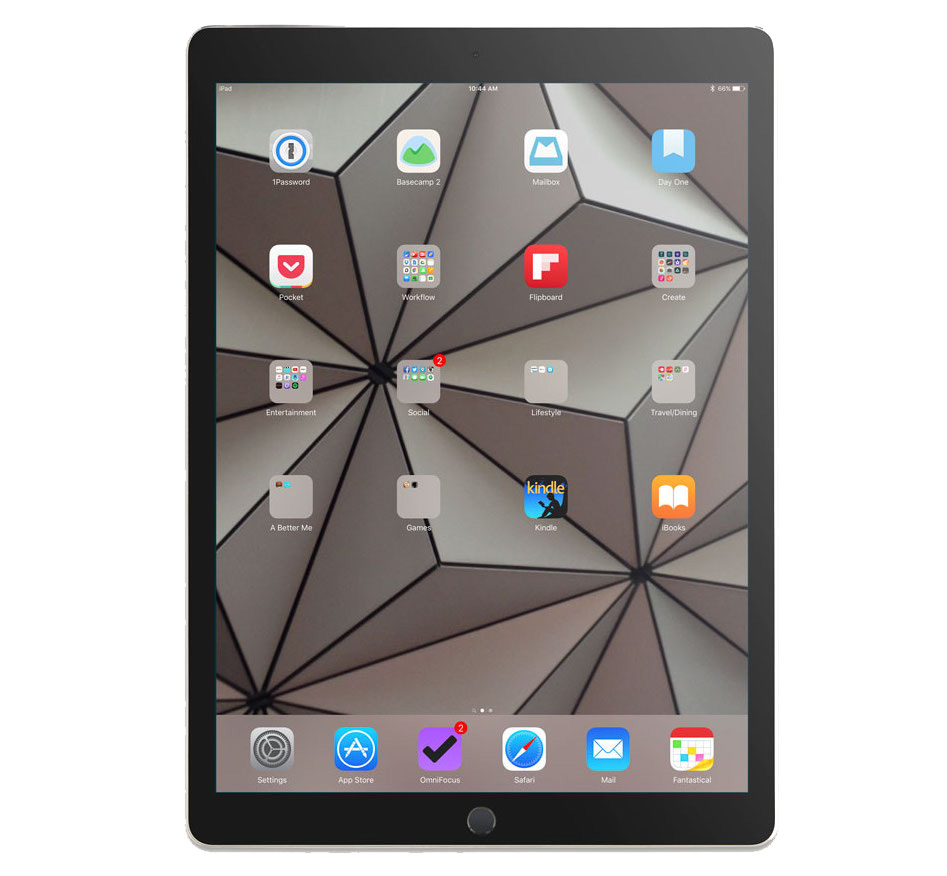 I have an iPad Air and I just recently acquired an iPad Pro.
How are you using your iPad on a daily basis?
Since I got the iPad Pro, I've transformed my iPad Air over to be a media manager for music and videos and as a controller for automated devices in my office. I'm excited about the creative opportunities the iPad Pro offers, but I haven't had enough screen time to really sink my teeth into them. Also, I think the extra real-estate on the iPad Pro will facilitate more use of Garageband and iMovie on the iPad. I have the Apple Pencil and the Logitech Create keyboard, and I'm curious to see if I can use it to replace my Macbook. However, the lack of a true file management system may prevent that from happening.
What apps do you use the most, and why?
Once again, you can find a set of common apps on all my devices. However, I really enjoy reading on my iPad, so iBooks and the Kindle app are used on a daily basis. I also find that I enjoy viewing curated content on apps like Flipboard more on the iPad. Of course, Netflix and the Amazon Video player are heavily used as well.
Which app could you not live without?
I'm going to break tradition and go with Netflix! The screen on the iPad Pro is absolutely gorgeous.
---
There are more Sweet Setup interviews right here.