A roundup of great podcast hardware
May 2, 2018
If you are looking to start a podcast, or upgrade your current podcasting hardware, the array of options on the market can be overwhelming.
This article isn't meant to be a comprehensive review of every piece of audio gear you could purchase, but is rather a collection of recommendations based on where you may be.
Opinions about audio equipment are like belly buttons — everyone has them, but in my experience, this collection of equipment should serve you well, no matter the price point.
Single-Person Setups
Most equipment is designed to be used by a single person, in a room, using something like Skype or Cast to record a show with someone in a remote location, so I'll start there.
Starting Out
If you're recording alone, a great way to get started is the $79 Audio-Technica ATR2100-USB Cardioid Dynamic.
This microphone does a good job of ignoring background noise and echos from all but the harshest of environments. As with all dynamic microphones, it requires you stay near the microphone while speaking, or your voice will sound distant pretty quickly.
The ATR2100 includes a built-in headphone jack, making it easy for you to hear your own voice as well as audio from the connected computer, which can be helpful. As with any recording setup, be sure to keep that headphone volume as quiet as possible, or your microphone will pick up the bleed, which is a nightmare to edit out later.
This microphone uses USB to connect back to your Mac or PC, so there's no need for a separate interface between the microphone and computer, unlike other options. It does have an XLR jack, but for the money, I'd stick to USB.
The ATR2100 sounds far more natural than something like the $230 Rode Podcaster, which isn't as good at filtering out background noise and can grow finicky with age.
A Step Up
If you're ready to spend a little more, or want to see a notable increase in quality, it is time to leave USB behind and enter the world of XLR.
XLR connectors are pretty much the universal standard when it comes to microphones. The three-prong connector is robust, but obviously cannot be connected directly to a computer.
This is where an audio interface comes in. In short, it lets you plug in XLR devices and control their volume while sending signal to and from a computer over USB.
I'm a fan of the Tascam US-2×2. It's small, reliable, and (at $149) affordable. It can take two XLR inputs, so you can record two microphones at once, if needed.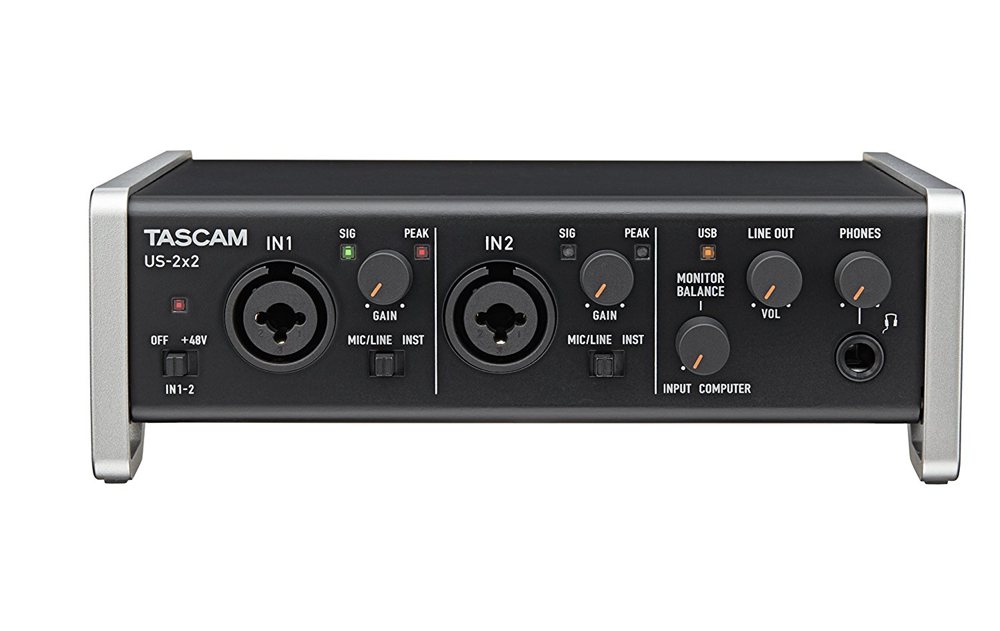 The US-2×2 also includes a headphone jack, so you can keep an ear on what's going on.
There's a wide range of microphones you could pick up for under $200 to pair with the US-2×2.
The Shure SM58 is a favorite of many. The 58-LC version can be had for about $100, but can pick up background noise or echo with its wider listening pattern. The $160 Shure BETA 58A has a tighter listening pattern, so you're less likely to pick up room noise and echo with it.
If you have a little more money to spend, I highly recommend the Shure BETA 87A Supercardioid. At $250, it costs more than the 58 line, but I think the sound is cleaner and more balanced; the 58s can be a tad bass-heavy.
I purchased an 87A back in 2015, and have been using it every day since. Its supercardioid pickup pattern means it doesn't hear much at all off-mic. My studio had a slight echo when I first moved into it, and the mic never heard it, even though I could.
I'm a fan, but you can't go wrong with any of these choices.
I Won the Lottery
If you have a pile of money to spend, I have a few ways you can do that:
Neumann KMS 105 MT: At $600, this microphone is not cheap, but can be thought of as an even-better version of Shure's 87A. It's clean, tuning out all but the loudest background noise. The sound is slightly warmer than the Shure, as well, but I'm not sure it's worth the extra dough.
Sound Devices USBPre2: This is the king of USB-based audio interfaces. It is extremely flexible, able to handle not only XLR inputs and outputs, but line-level sources and RCA sources as well. It's built-in meter can help you keep an eye on levels as you record, and its robust, grippy knobs are a pleasure to use. But, it's $900, and almost no one actually needs it.
A Note About the Blue Yeti
The USB-powered Blue Yeti can often be picked up for under $130. It's not the best-sounding thing out there (especially in noisy rooms), but it has some tricks up its sleeve.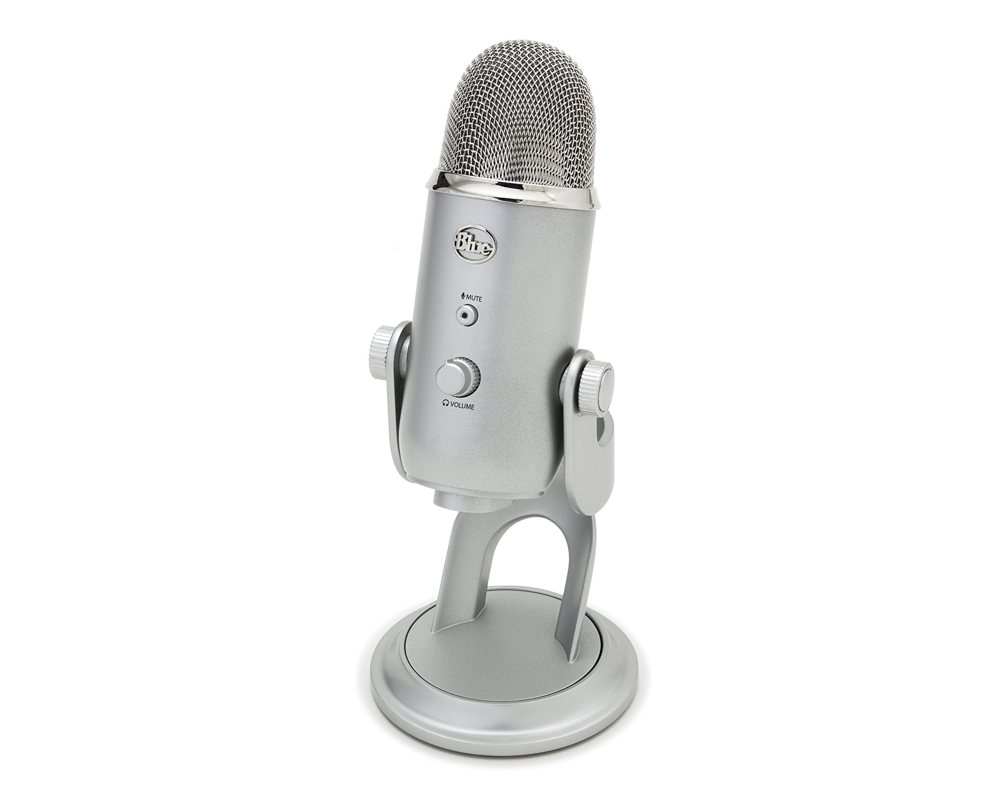 The Yeti comes with a little dial on the back that can adjust its pickup pattern. By default, it's listening for a speaker sitting in front of the microphone, but can be adjusted to listen to two people across a table from each other with the Yeti in the middle, or even a circle of talkers.
This makes it an interesting choice for people recording with someone else in the room. Using macOS with more than one USB microphone is tricky, so something like the ATR2100 may not be feasible for everyone.
Just be sure to control the noise and echo in the room. You may have to build a blanket fort with this one.
Headphones
Headphones are an important part of any recording setup. As I mentioned earlier, you want to make sure to keep your headphone volume as low as possible to avoid audio bleeding and being picked up by the microphone. This will leave your recording with a high-pitched echo that can be nearly impossible to clean up, even for experienced editors.
For the love of everything good, do not use cheap earbuds to record podcasts. If you invest in some decent over-the-ear headphones, you can solve a lot of problems.
The gold standard are the Sony MDR7506 headphones, which are often less than $80 online. They are comfortable to wear for extended periods of time, and are the fit is adjustable to accommodate just about anyone.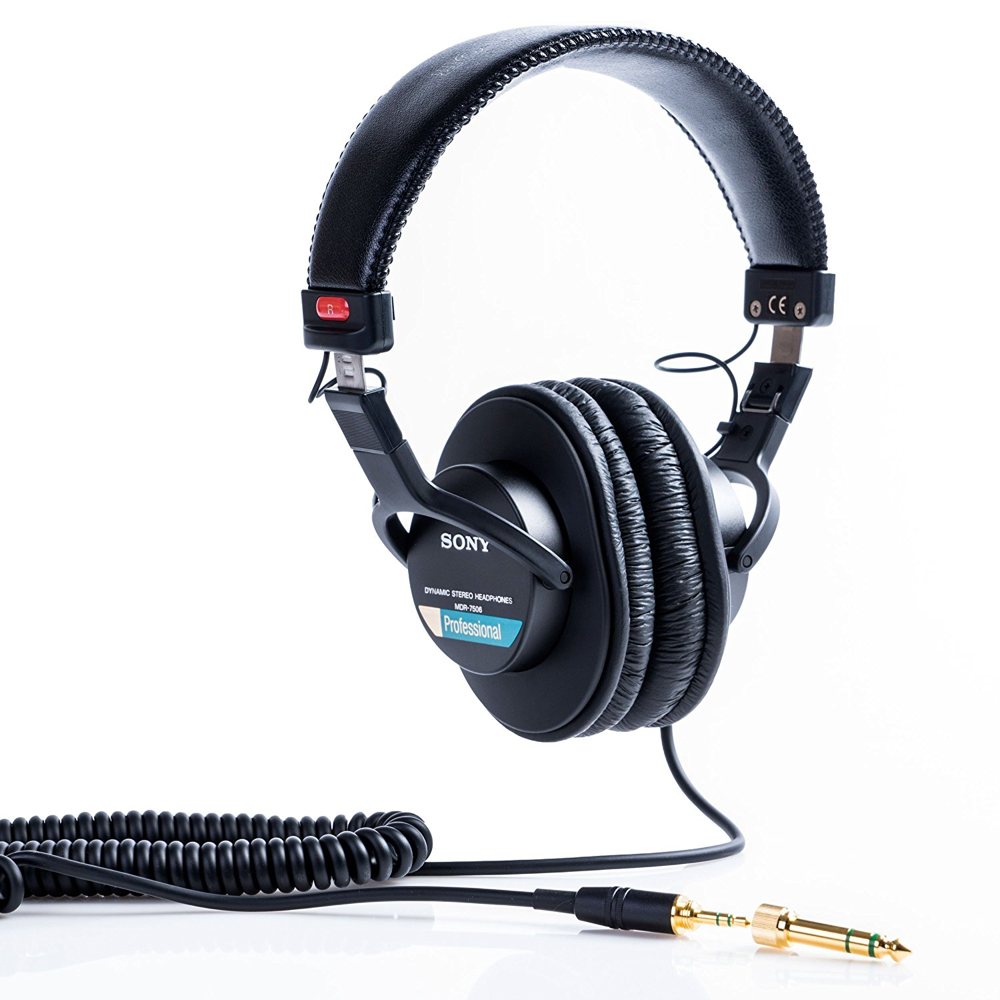 The sound produced by these headphones is very flat, especially if you are used to something like Beats, which pump the bass. This may not be a great factor for listening to music, but it means you can hear a clean representation of your podcast as you record and edit it.
If you have a little more to spend, the $150 Audio-Technica ATH-M50x have a touch more bass, making them a nice option for podcasting and music.
In Closing
As I wrote, there are literally hundreds of other products on the market that can be used to make podcasts. I have experience with all of the equipment on this list, and can vouch that no matter what you end up with here, with a little work, you can produce great sounding audio.
Bonus! One more thing…
The Complete Guide to Managing Tasks in Things (Video)
If you struggle to keep up with all your tasks, we can show you some organization tips that may help you.
We put together a video that shows you everything you need to know about a task in Things:
The difference between start dates and due dates and how to use them effectively.
How to set up reminders so you never forget an important task again.
How to use checklists for tasks that require more than one step.
How to configure daily, weekly, monthly, or even annual repeating tasks.
And more…
You don't have to use any of these things in your tasks if you don't want to. But knowing what they are and how they all work will help you be more organized, save time, and ensure you are using Things in the way that suits you best.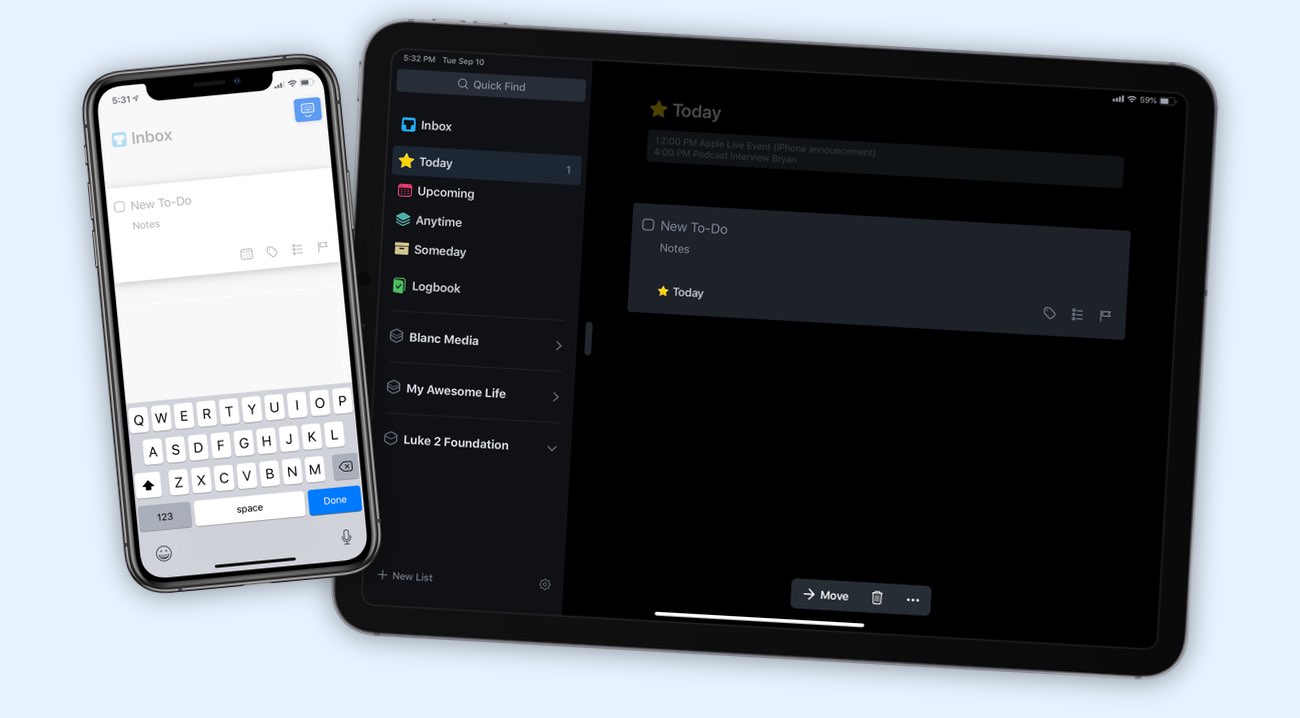 This video is something we have made available for free to our email subscriber community. You can get it right now. By joining the Sweet Setup community you'll also get access to other guides, early previews to big new reviews and workflow articles we are working on, weekly roundups of our best content, and more.