A Review of the Twelve South PlugBug Duo
October 30, 2018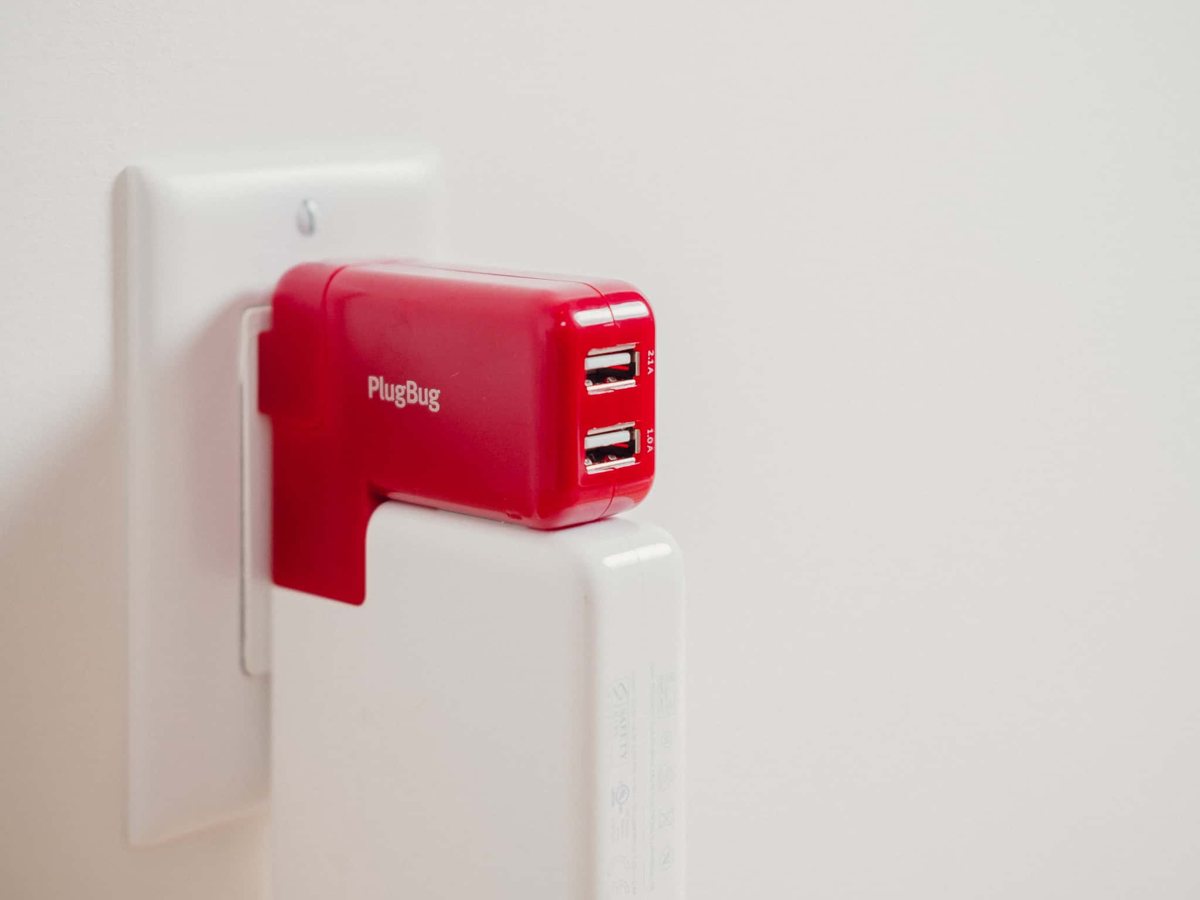 The bane of every weekend trip is having to pack cords and chargers. If you have a MacBook, iPad, iPhone, and Apple Watch, charging all these devices requires up to four chargers and four different cords. My bag for our weekend trip this past weekend was nothing short of this catastrophe — two Apple Watch charging pucks for my watch and my wife's watch, an iPad charger, an iPhone charger, a MacBook Pro charger, and a charger for my Fuji X-T2.
What a mess.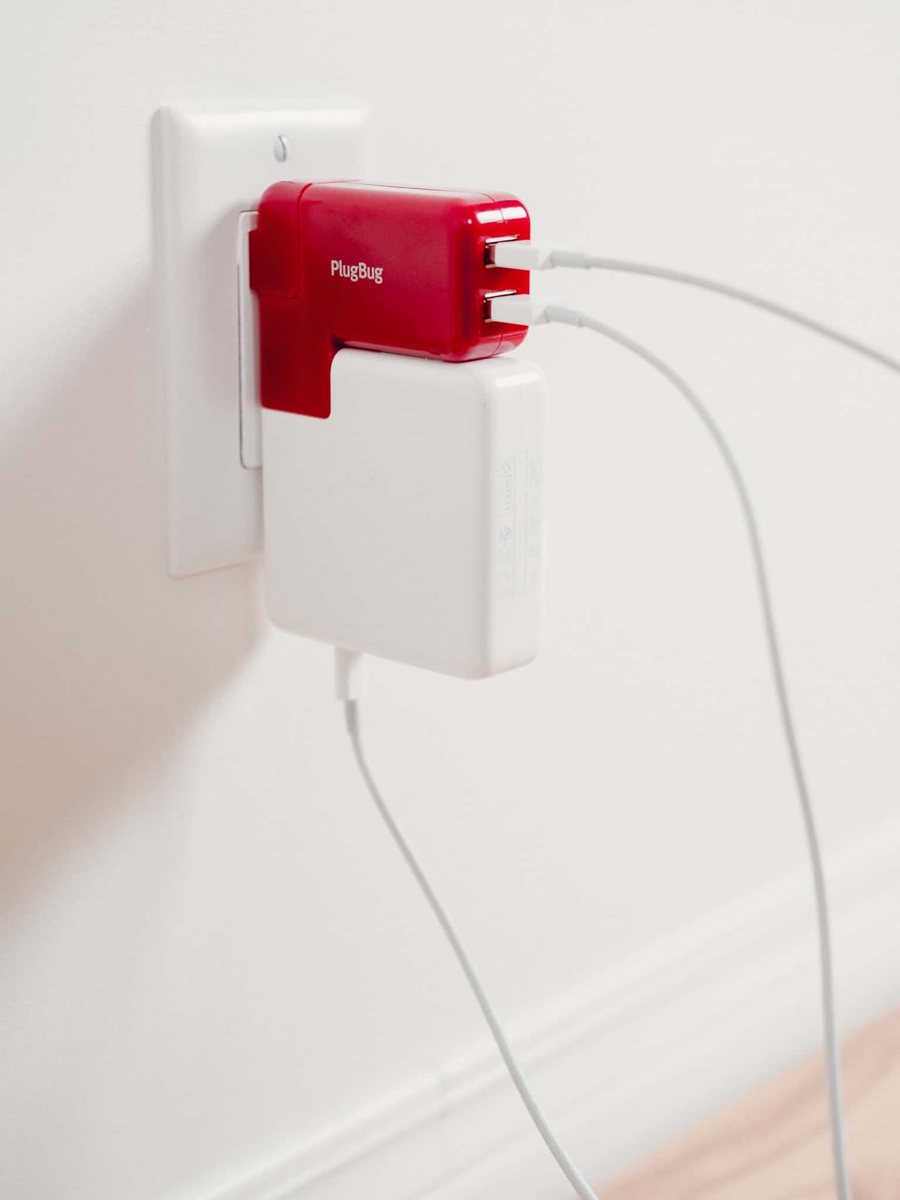 Twelve South sent me the PlugBug Duo a few months ago to alleviate this inconvenience. The PlugBug Duo plugs into a standard MacBook Pro charger by replacing the little plug-in adapter and provides two USB-A ports to expand the charger's capabilities. From the top, the PlugBug Duo promises to eliminate charging clutter in your bag and make it easier to top up your devices all at once.
The PlugBug Duo doesn't promise the world, so it's fairly easy for the device to follow through on its premise. I'm happy to report the Duo goes a step further in a few unforeseen ways, even though the red adapter is (subjectively) an eye-sore.
---
Editor's Note: Twelve South provided this PlugBug Duo free of charge for purposes of review.
---
Design and Features
The Twelve South PlugBug Duo ships in a surprisingly big box, considering its multi-charging ethos. However, inside the box are also a plethora of international adapters, allowing PlugBug Duo to pull double and triple charging duty in over 150 countries. If you need a world travel adapter, PlugBug Duo is a no-brainer.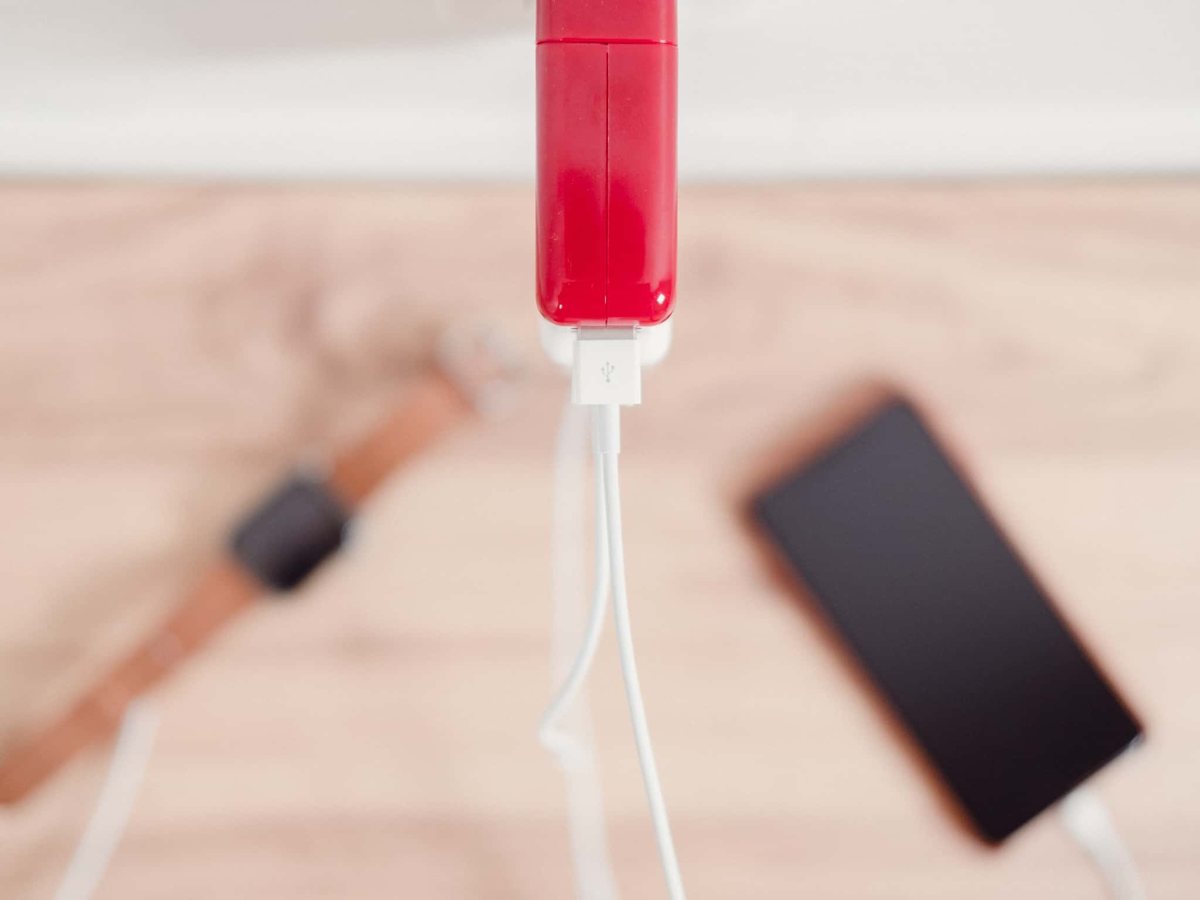 The actual PlugBug Duo simply slides onto your USB-C MacBook Pro charger where the original adapter was located and provides two USB-A ports for charging any USB devices. The top USB-A port is a 2.1 amp port for fast charging iPhones and iPads, while the lower-powered 1 amp port on the bottom is designed for an Apple Watch or an iPhone. Plug the entire charger into the wall and charge up to three devices at once — it's a piece of cake.
The Duo increases the size and weight of your MacBook Pro charger as well. The larger 15-inch MacBook Pro USB-C charger is quite a large charging brick as is, so it may be a negligible increase in size for some. For smaller USB-C chargers, the Duo could as much as double the original charger's size, so it's worth consideration.
Get Our Best Photography Tips & Workflows
Transform your photos and edits from average to awesome with our in-depth, mobile photography course. It's jam-packed with training, ideas, and lessons that can literally transform your photography overnight.
Three Reasons I Really Like the PlugBug Duo
The Duo is a relatively simple accessory, but it's one I recommend for three main reasons: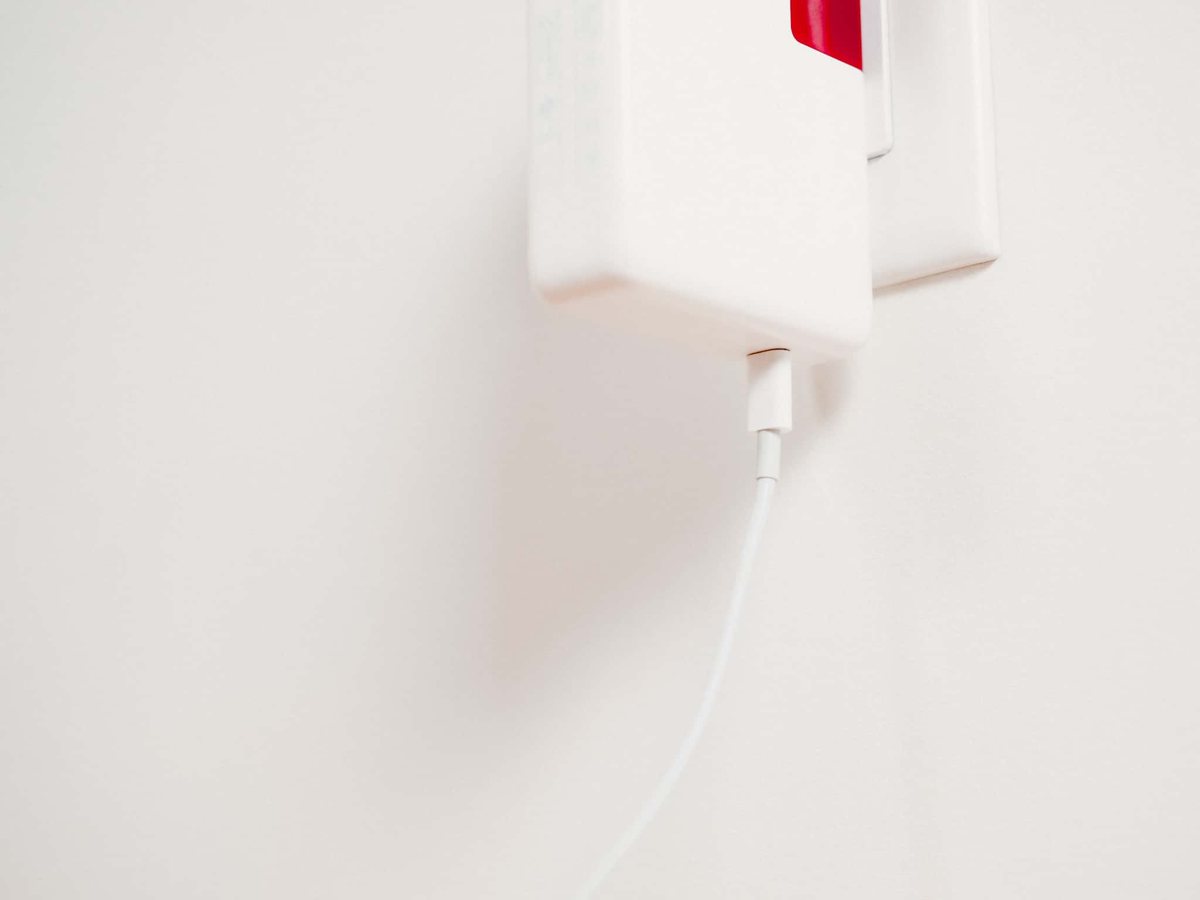 With the Duo attached, the MacBook Pro charger's USB-C port switches from outward facing to downward facing, better utilizing space around an electrical outlet. In my office, for instance, I have a client chair right up next to an outlet where I use the PlugBug Duo regularly. Before, without the Duo, the USB-C cord would extend outwards, away from the charger and directly into the side of the chair. That cord would bend and get squished on occasion next to the chair. With the Duo attached, the USB-C port faces downward, away from the chair and eliminating any bent or squished cords. I greatly prefer this to the default port direction.

The 2.1 amp USB-A port on the Duo is meant for fast-charging an iPhone, but it also happens to be the optimal power level for an iPad Pro. If you have all 3 devices on you and all 3 need a charge, there are little markings above each port to denote which power level they provide. In short, plug in the iPad on top, the iPhone below, and the MacBook Pro down on the underside of the charger.
Charging devices when traveling internationally is a huge pain and the Duo's included international power plugs are a dream. For our last trip to Europe in 2016, I purchased the PowerCube Rewireable to charge all our devices. That device provides four actual power outlets and two extra USB-A ports, but I found the USB ports to be the most useful. The PowerCube can still be used when you're not traveling, but it's not nearly as handy as the PlugBug Duo. The Duo is a slimmer size and more convenient to throw into a bag, so the Duo can permanently become part of your MacBook Pro charger.
And Two Annoyance Anecdotes
No product is perfect.
The PlugBug Duo adds a fairly significant amount of material to the overall MacBook Pro charger, making it a more cumbersome charger to carry with you. If you only have an iPad and an iPhone, I'm not sure it's worth carrying the entire charger-and-Duo package. You should probably only carry this if you have your MacBook with you.

I'm not a fan of the Duo's bright red design. There's some history to the design apparently, so I will afford Twelve South the pride of its history. I, however, don't like how bold the color is and, quite frankly, I feel it makes the Duo look cheap.
Wrap Up
Eliminating clutter and freeing up space in a travel bag is worth dollars — many dollars — for some people. Fortunately, Twelve South doesn't price the Duo to take advantage of its utility.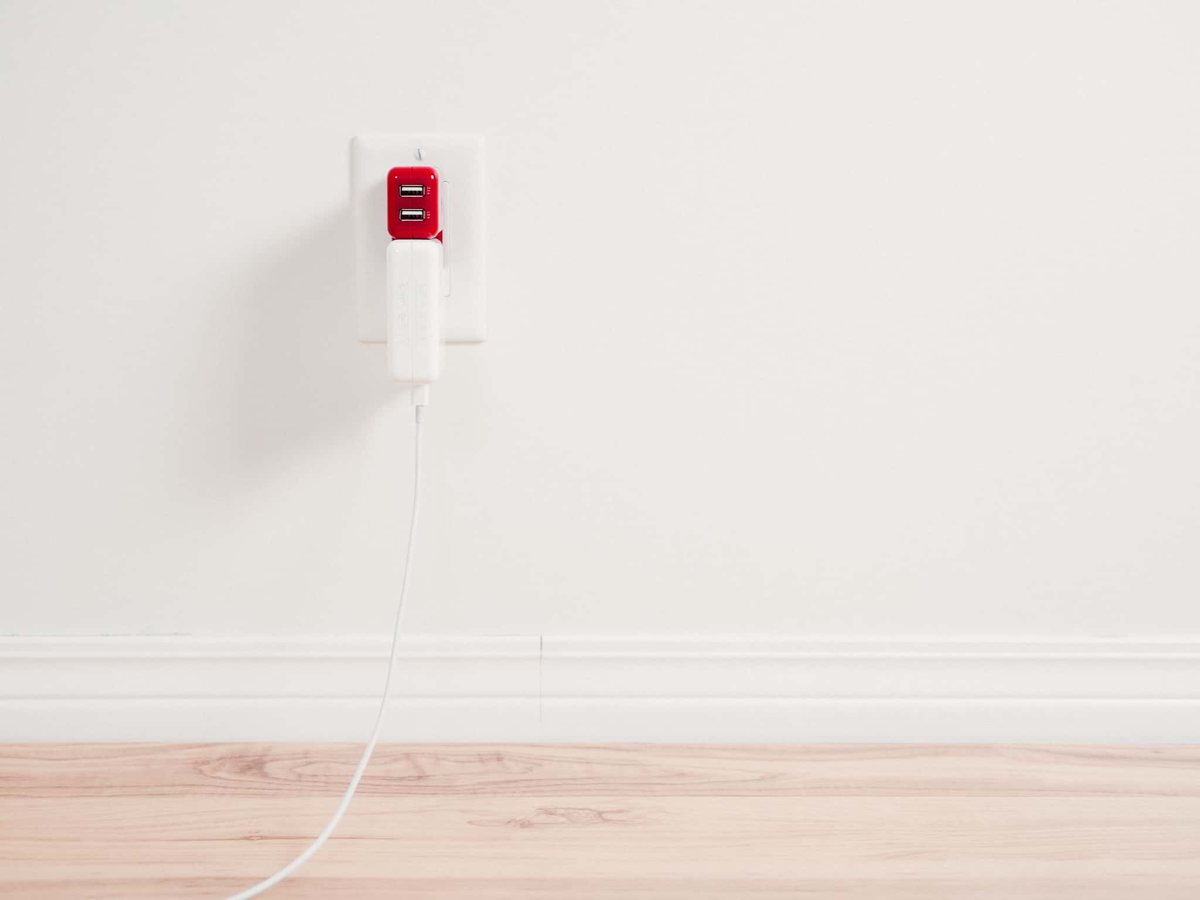 At $50 flat, the PlugBug Duo is an easy accessory to pick up and utilize wherever you currently plug in. Charge your Beats or AirPods while keeping your MacBook Pro topped up at the coffee shop, or eliminate at least two extra charging pucks in your travel bag. Apple's own World Travel Adapter kit comes in at $30, but it only fits the MacBook Pro charger. The Duo does this, provides 2 extra USB-A ports, and repositions the default USB-C port to a more convenient orientation, which should give your cables a longer life.
I was lucky enough to receive the Duo for free, but I'd happily buy it if that wasn't the case — especially if I was traveling.
Get Our Best Photography Tips & Workflows
Transform your photos and edits from average to awesome with our in-depth, mobile photography course. It's jam-packed with training, ideas, and lessons that can literally transform your photography overnight.