A Review of the 2018 MacBook Air
November 20, 2018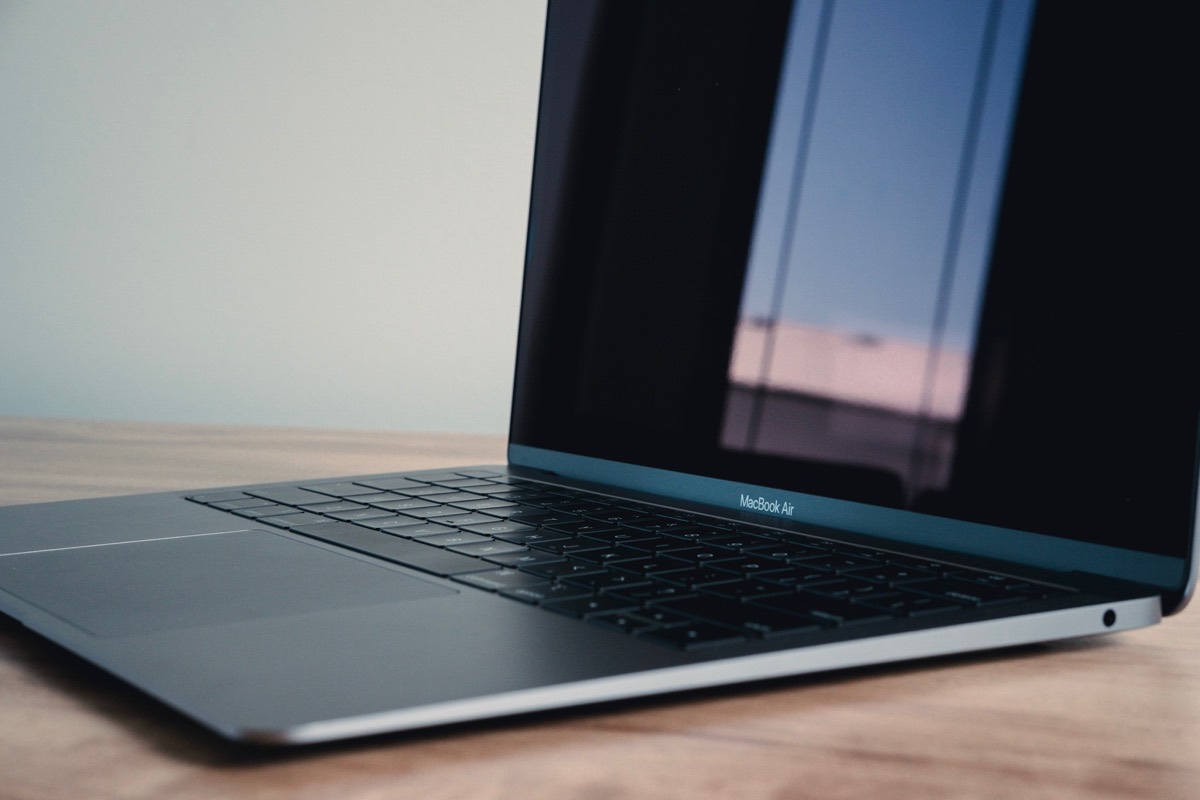 When you look around a college campus, coffee shop, office, airport, or most public spaces, you're bound to see a few MacBook Airs. Much like the air from which they borrow their name, they are ubiquitous.
The MacBook Air has become the de facto Apple laptop for the mainstream user. The now-heralded wedge design debuted in 2010 in 11-inch and 13-inch form factors. It debuted with a 1.4GHz or 1.86GHz Core 2 Duo processor and the first instance of soldered 2GB RAM (4GB RAM was optional). Even then, these tech specs were paltry — the measly Core 2 Duo processor was more than 2 years old and the 2GB RAM limitation for base models was looked at with disdain. The original wedge-shaped MacBook Air didn't even have a backlit keyboard.
Yet, somehow, that notebook turned into Apple's most successful notebook of all-time.
I purchased the 11-inch MacBook Air in 2011, after the notebook was updated with backlit keys and 4GB RAM came standard on the high-end model. It debuted with a Thunderbolt port, allowing for connection to Apple's sublime 27-inch Thunderbolt Display.
That 11-inch MacBook Air and Thunderbolt Display combo was my favorite MacBook and display combo of all-time — I've tried a few of them by now. A marvellously thin and light notebook that could even fit on those tiny writing desks in the poorest university classrooms. After class, you could come home and plug it into the Thunderbolt Display, which had ethernet and more USB ports for all your I/O needs.
It was amazing. I've wanted to reclaim that miniature laptop plus massive display workstation ever since I sold it off.
With the 2018 MacBook Air and the LG UltraFine 5K Display, that dream is now a reality. We now get some seriously improved processors, RAM, displays, and I/O. Of course, we have to pay a higher price than we did back in 2010 and 2011 (it was only $1199 for the upgraded 11-inch MacBook Air back then!).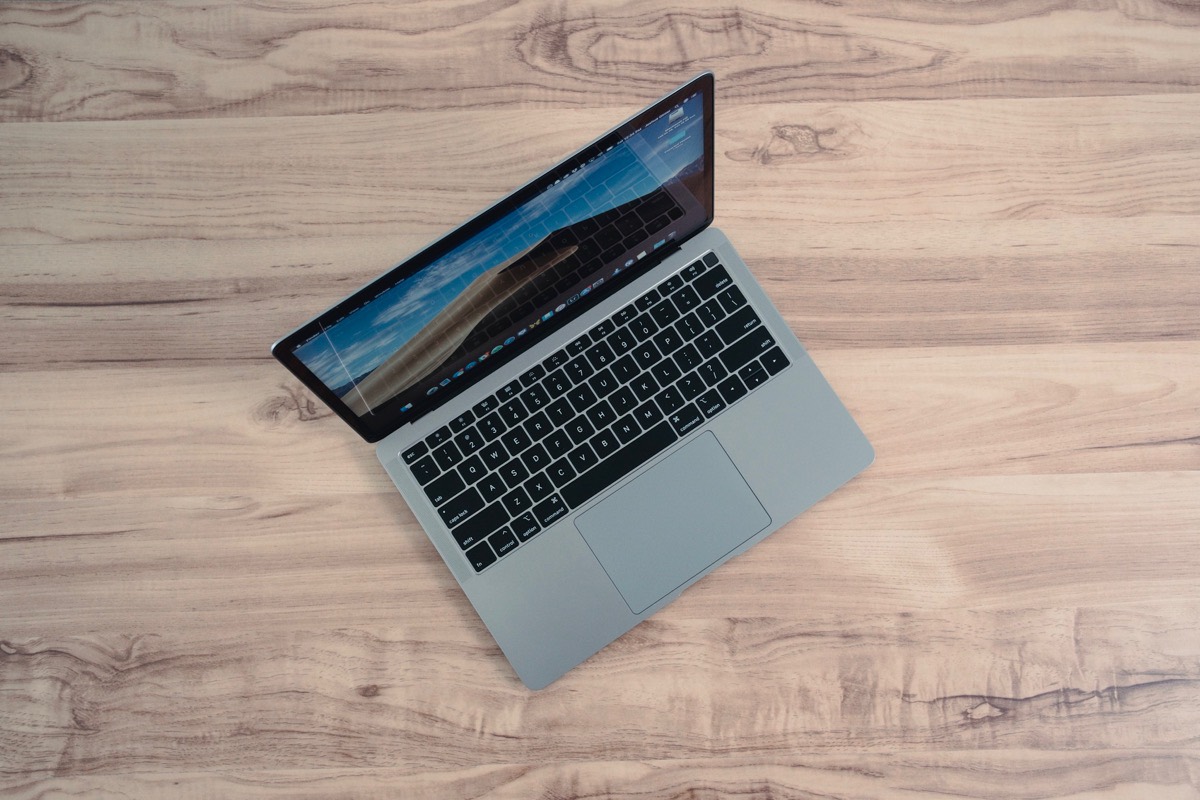 But most importantly, the newest MacBook Air evolves into an entirely different computer world — one dominated by the iPhone and a next-generation iPad Pro, and an Apple that has become the largest business in the world.
This is still the computer for everyone, but times are different now.
Retina Display
Talk about times being different — if a computer debuts with anything less than a 1080p display today, it's immediately destined for the shelf. Had the 2018 MacBook Air debuted without a Retina display, you can be certain there would have been endless gnawing and gnashing of teeth.
Alas, here we are with a Retina display on a MacBook Air, and it's glorious.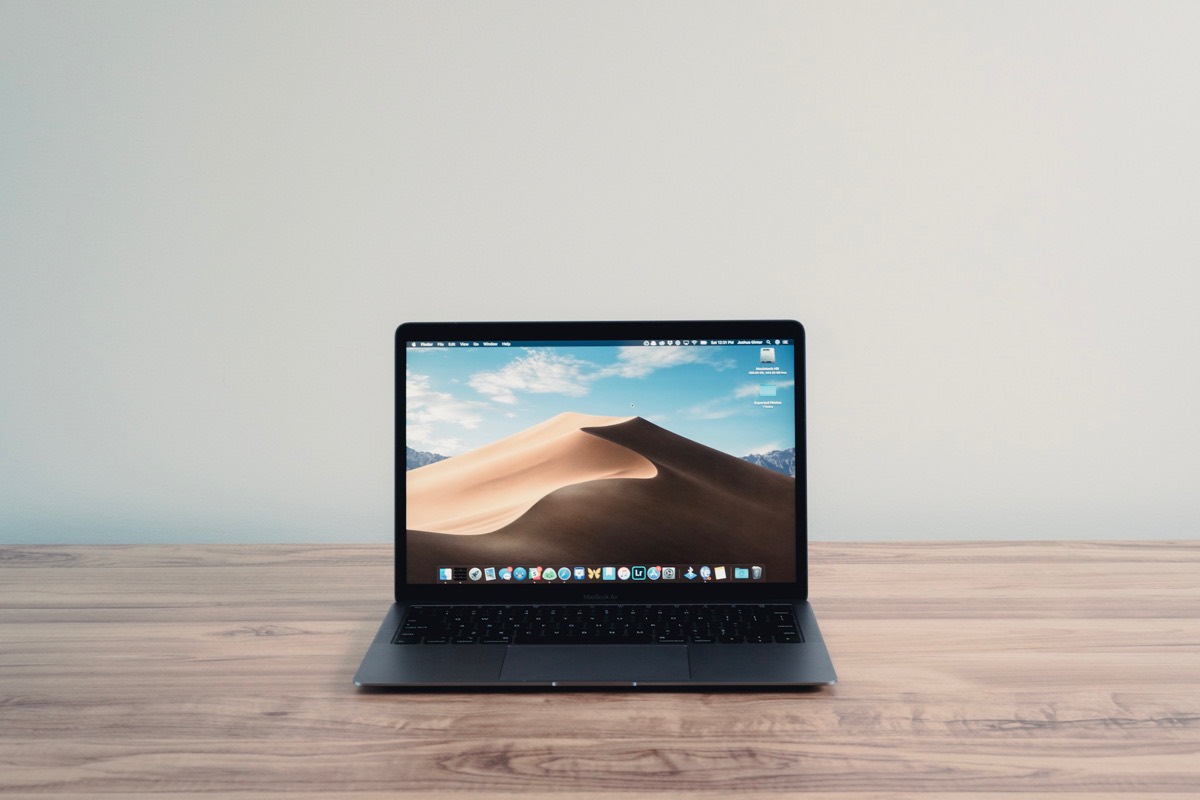 For the MacBook Air's target market, the new Retina display will be the improvement most immediately noticed. Pixels can no longer be seen, the display is brighter than the age-old model, the bezels have shrunk dramatically — everything about this display is just better than any prior MacBook Air.
But since the MacBook Air is Apple's mainstream computer, it comes with the Apple-of-today's mainstream compromises.
First, the new Retina display is not a P3 wide color display, separating the MacBook Air line from the MacBook Pro line. And, it also doesn't get very bright — I expect a number of users will run this display at nearly full brightness for the majority of their 8+ hour workdays.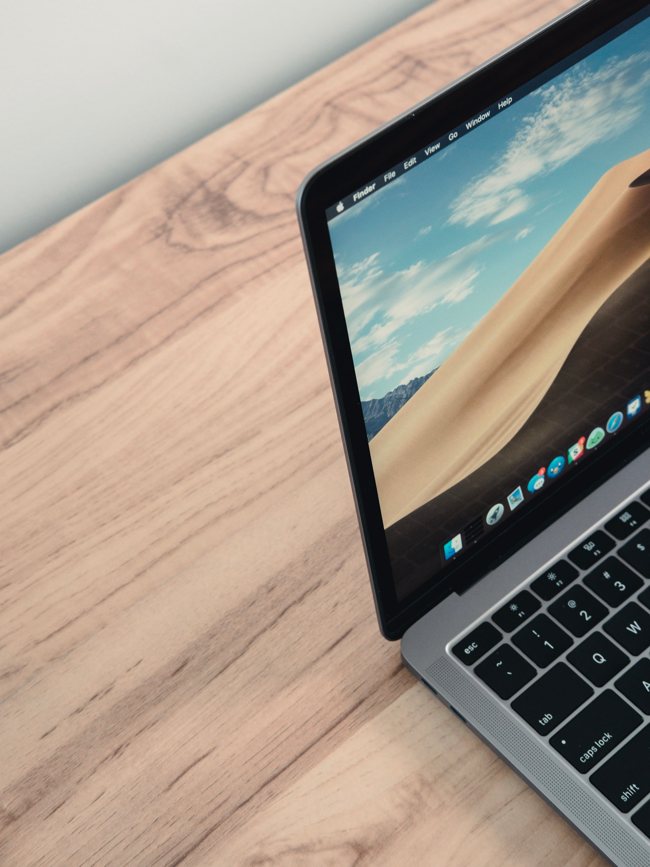 There's nothing disappointing at all about this new Retina display. It's so much better than anything we've ever seen on a MacBook Air. But it's clear Apple has to segregate product lines where possible, and this new Retina display is one of the most notable compromises.
Touch ID
I really like the Touch Bar on the MacBook Pro. I might be the only person, but I like how the Touch Bar adapts to each application on-screen. Adjusting screen brightness — both native screen brightness and connected screen brightness — via the Touch Bar is a far superior method than having to hold the option button with the old function key row.
So while I expected the Touch Bar to be another one of those mainstream vs. pro compromises, I also expected Touch ID to be one of those cuts. Thankfully, Touch ID is here.
Touch ID is so common, so normal, by now that there's little to write about it. Touch ID on the MacBook Air works exactly as we've seen Touch ID work on the MacBook Pro and the iPhone and iPad before it.
Why is this important? I think it's two-fold: security and Apple Pay.
Security is increasingly important to Apple, so it makes sense the T2 chip's capabilities have trickled their way down to the MacBook Air.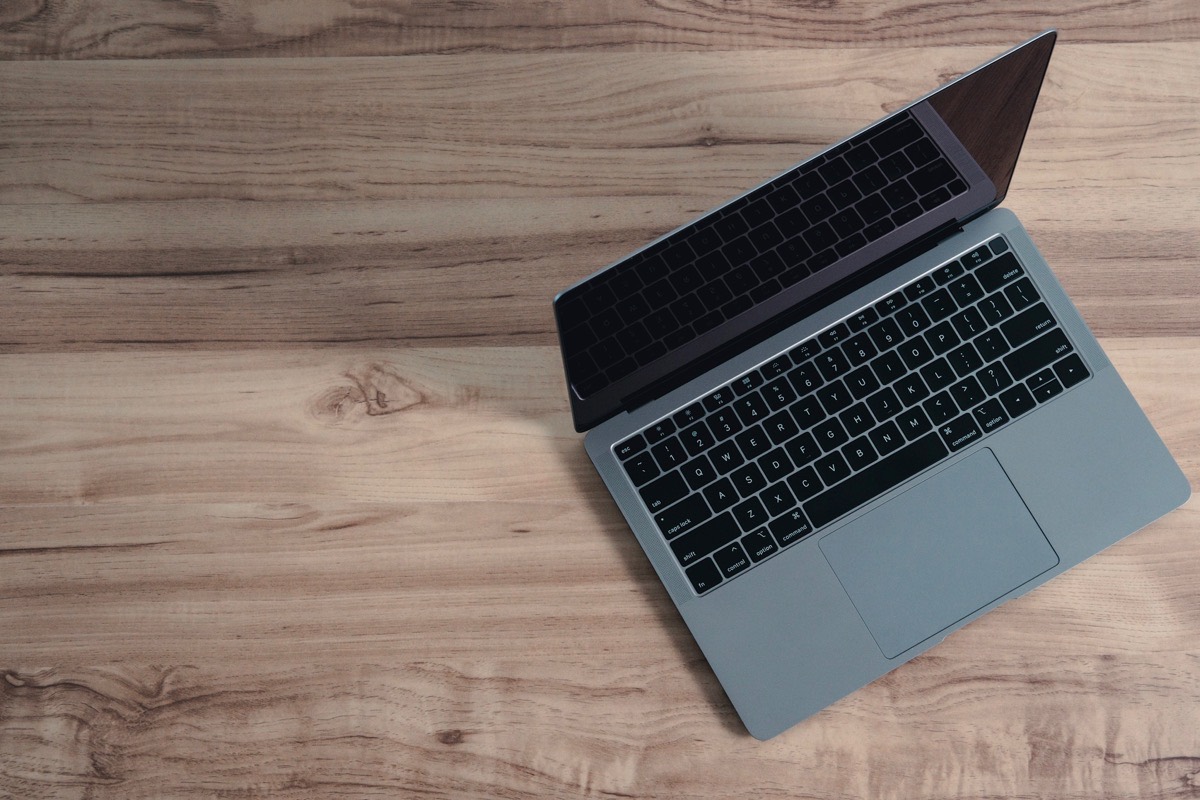 Assuming this new MacBook Air continues the de facto Mac trend, having Touch ID to authenticate Apple Pay transactions will only continue Apple Pay's worldwide rollout. Sure, Apple Pay was available on the MacBook Air before, but the convenience of Touch ID and Apple Pay is better than anything the prior MacBook Air could offer, and is sure to be one of the most overlooked conveniences for users moving from old MacBook Airs to the 2018 MacBook Air.
Keyboard and Trackpad
The third-generation butterfly keyboard is, perhaps, one of the few features of this new MacBook Air which will be viewed — at least by Apple — as compromise-free.
Those coming from an old MacBook Air though? I bet this will be another compromise.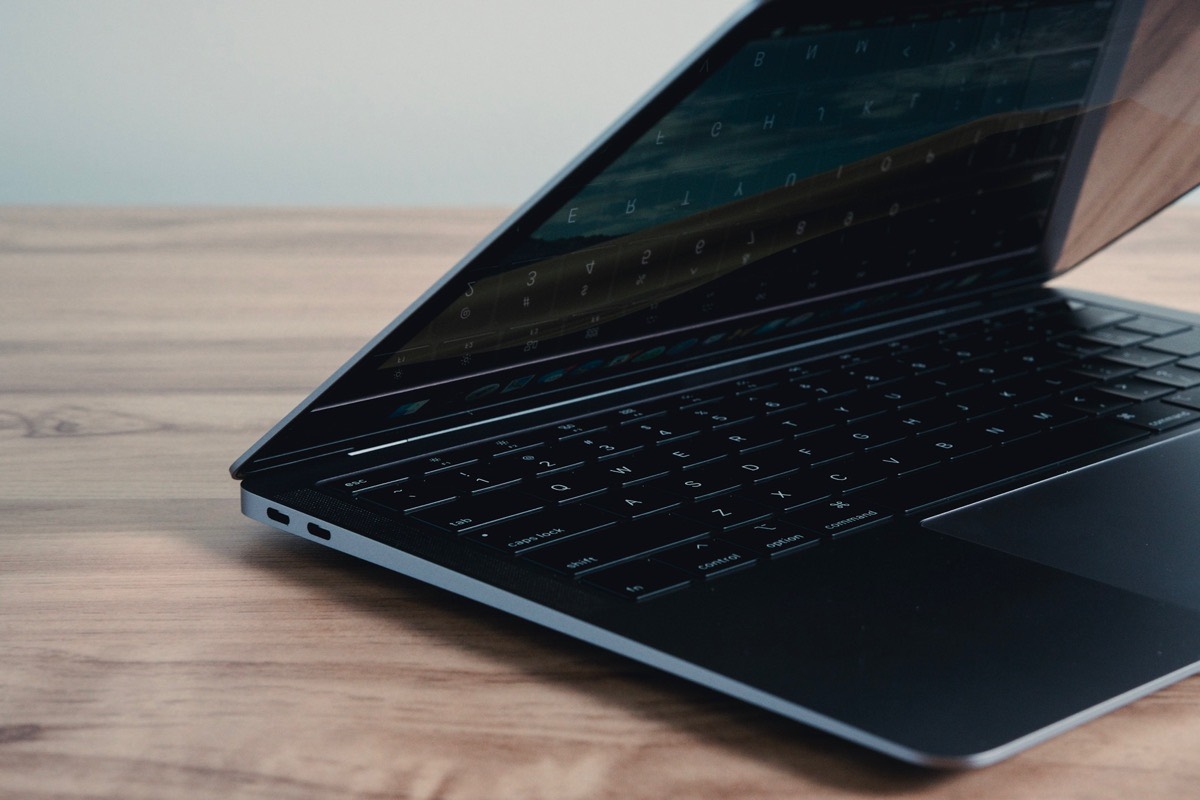 Fortunately for 2018 MacBook Air owners, Apple has had a few years to iron out the fairly major kinks of this butterfly keyboard.
I remember returning the original 12-inch MacBook (with the original butterfly keyboard) after less than 6 hours, as the keyboard had jammed twice in that timeframe. The replacement MacBook jammed 3 or 4 months later, and my current MacBook Pro has jammed numerous times, only to be unjammed through some highly technical troubleshooting (read: blowing pressurized air at the key).
This third-generation keyboard found on the MacBook Air is easily the best butterfly keyboard yet.
Key travel is short and will be an adjustment for those coming from the old-style scissor keyboard. Fingertips and wrists could be in for some soreness from bottoming out, and T-style arrow key enthusiasts will be emphatically disappointed with the new butterfly arrow keys.
But this keyboard finally feels refined. It instills confidence. It doesn't draw as much attention. And, dare I say, it even improves speed and accuracy (those are actual Apple claims, but this keyboard has never performed as advertised, at least in my experience.)
I'm tempted to retire my MacBook Pro for this keyboard alone.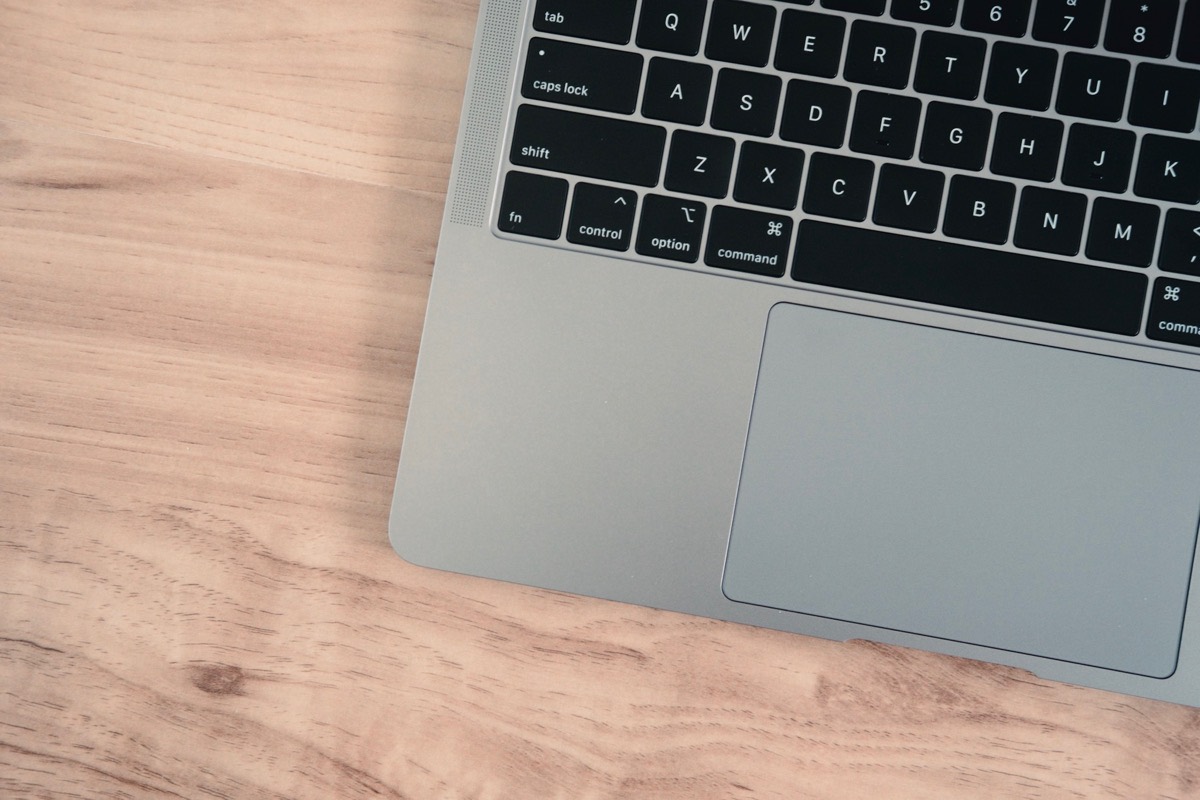 Apple's massive trackpads have their own share of give-and-take as well. The sheer size of the trackpad on the 15-inch MacBook Pro is astounding, especially when compared to the now-enlarged MacBook Air's trackpad. But again, when compared to the prior MacBook Air, the ability to click anywhere on the trackpad and the overall boost of real estate will be happy news for upgraders.
I regularly experienced phantom taps on my MacBook Pro due to my thumb resting on the corner of the trackpad while typing. That same part of my thumb doesn't rest on the left side of the trackpad on the MacBook Air, but there is significant overlap of my right thumb and the trackpad. So far, I haven't had too many phantom taps, but I do recommend turning off "Tap to Click" in the settings if a) you're used to actually clicking the trackpad and b) if you experience these random clicks like I do.
Performance
I wouldn't be a student of history if I were to harp about the MacBook Air's processor and graphics performance. The original and subsequent MacBook Airs all had piddly little processors, but it was their SSD speed and general fine-tuning that blew people away.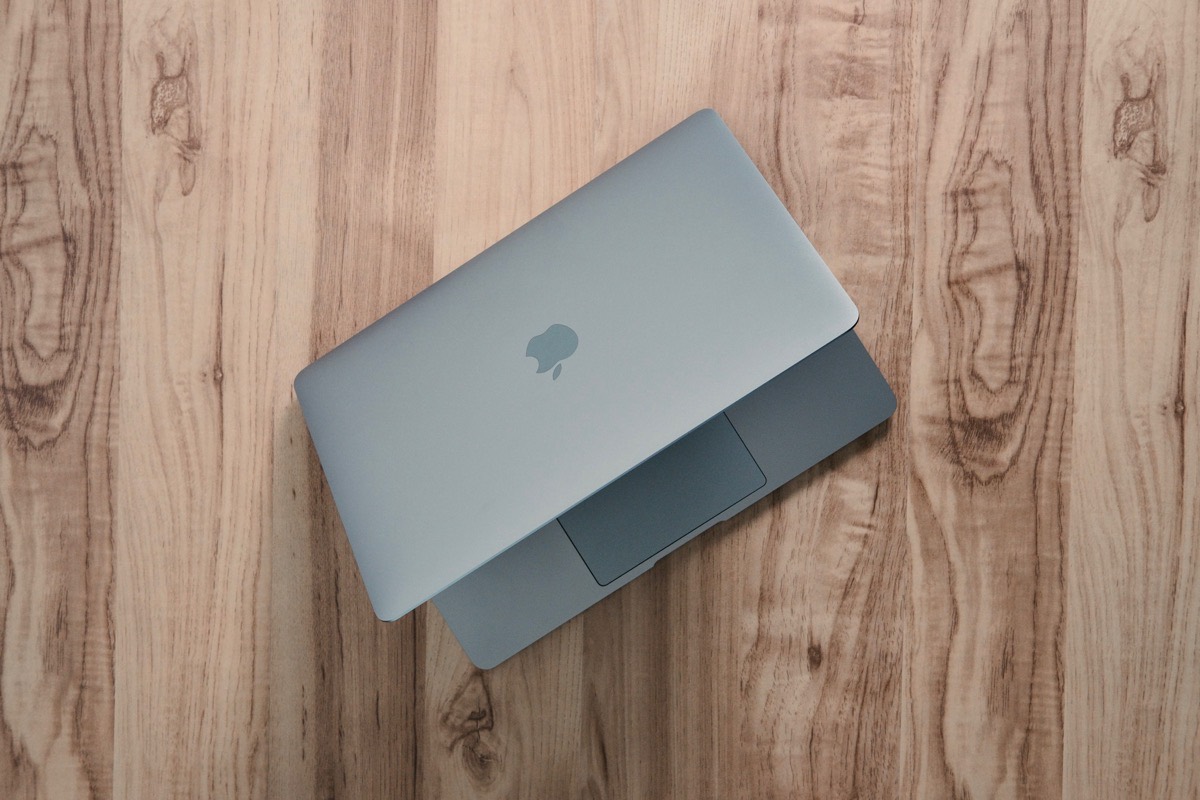 This MacBook Air is no different. With its 1.6GHz dual-core Intel Core i5 processor, this MacBook isn't going to win any deadlifting competitions. There are numerous Geekbench performance charts to compare this MacBook Air to other MacBooks, so I figured I'd take a "real-world" approach.1
Take the following with the largest grain of salt you can muster.
I opened up Lightroom CC and downloaded three original photographs from our last trip to Banff, Canada and I exported those three images to the desktop in full-size. Here are the export times:
iPad Pro 2018: 16 seconds.
MacBook Pro 15-inch 2016: Just shy of 16 seconds.
MacBook Air 2018: 22 seconds.2
This was for three full size, 6000 x 4000 photos. If you do any sort of creative work and need to export images or video for a client, that six second difference will add up significantly over the size of your project.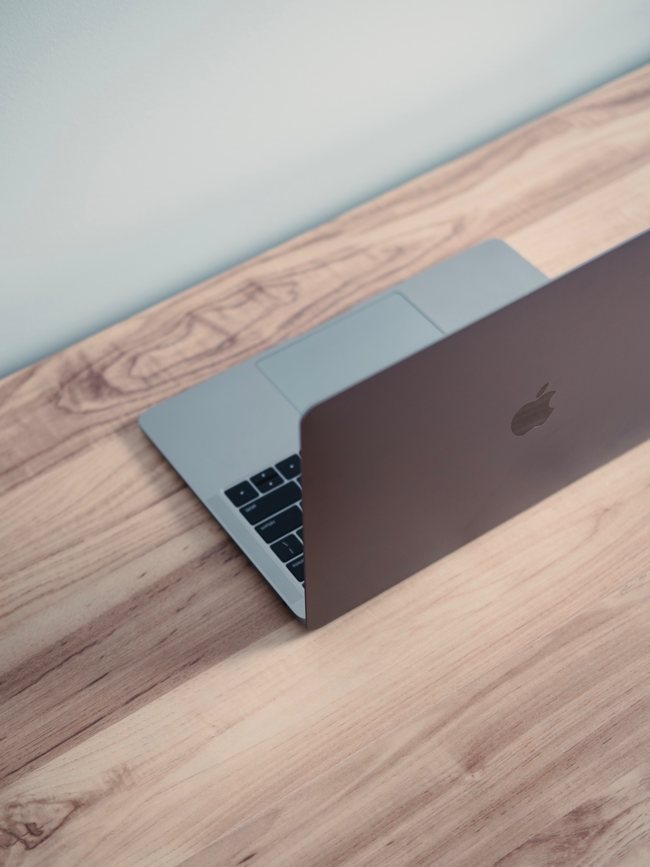 RAM shipped inside the MacBook Air is of the 2133MHz LPDDR3 variety. RAM upgrades through Apple are expensive (like always), but Apple doesn't chintz on the quality of its internal build-to-order options. This is some seriously fast RAM coupled with a seriously fast internal SSD. My completely-subjective opinion is that 16GB of RAM is the minimum requirement these days, but the argument could be made that the SSD is fast enough to make up for any noticeable difference between 8GB and 16GB of RAM.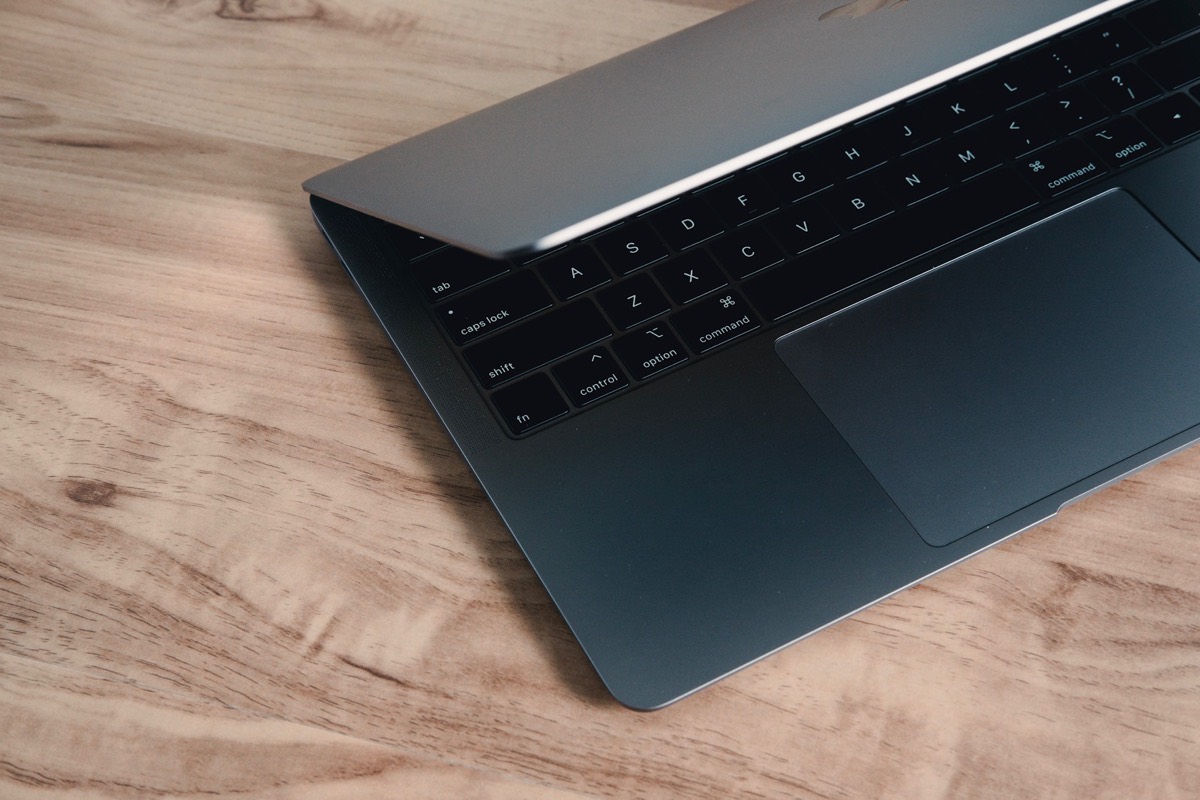 Graphics performance is another issue, and I'm here with another out-of-this-world scientific experiment. It was completely expected the MacBook Air would ship with an integrated graphics chip — the 13-inch MacBook Pro only ships with integrated graphics, after all. But I suspect there's a fair size difference between those integrated graphics chips as well.
Like the rest of this review, the MacBook Air's graphics are perfectly capable for the mainstream user (think students, writers and journalists, office workers, road warriors, and anyone not needing a major creative tool). It only shows its capability ceiling when you really put it to the test.
My scientific experiment: I recently put my brand new fiber internet connection to the test by connecting the MacBook Air to the LG 5K UltraFine Display and streaming four NHL hockey games in 1080p on the display. Even in clamshell mode (where the MacBook Air only had to run the 5K display), the MacBook Air never really reached the higher frame rates needed to make every hockey game look reasonably smooth. The 2016 MacBook Pro, on the other hand, loaded up each game and reached that smoother gameplay in under 10 seconds.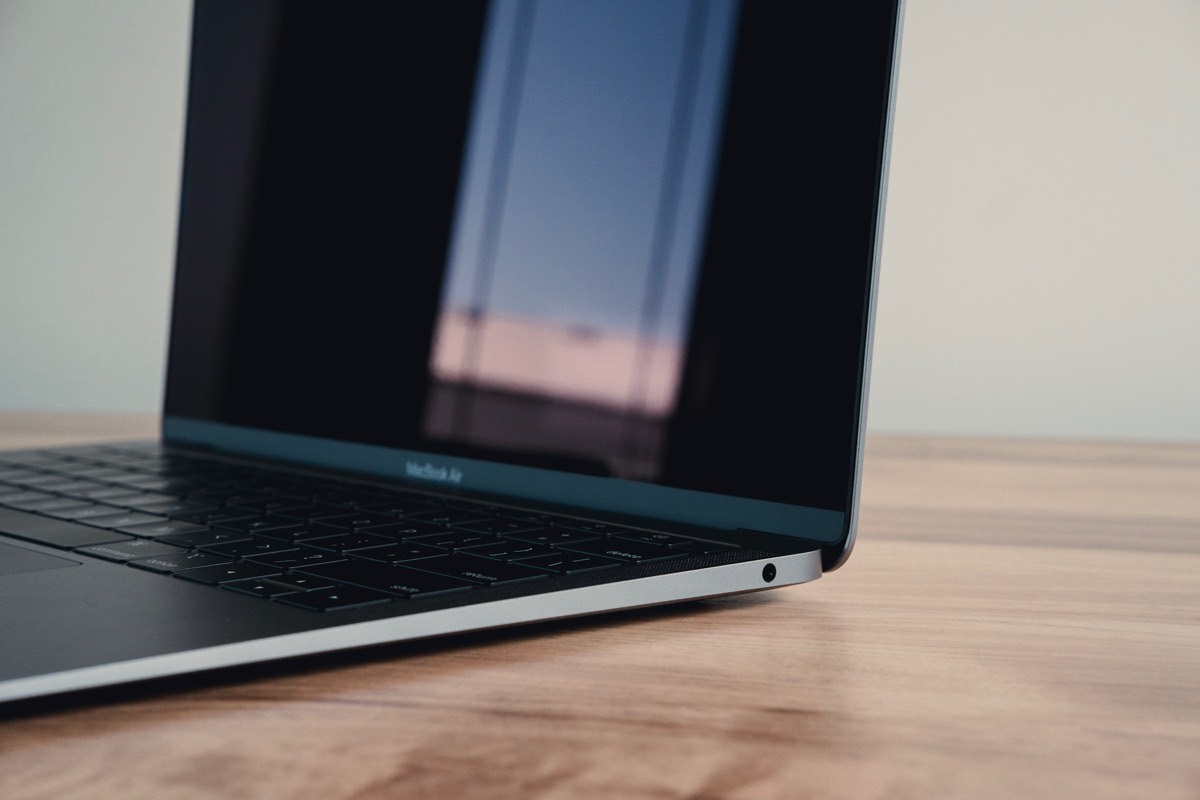 It's not much of an experiment, but it was a way for me to determine whether the MacBook Air would meet my needs. Do I regularly watch four hockey games at once? No. But I do on occasion, especially when friends are over who all cheer for different teams. And the MacBook Air simply wasn't able to hold its own in this regard.
Some Miscellaneous Notes
This is always my favorite section to write (and to read). Here are a list of other miscellaneous anecdotes that don't garner their own section.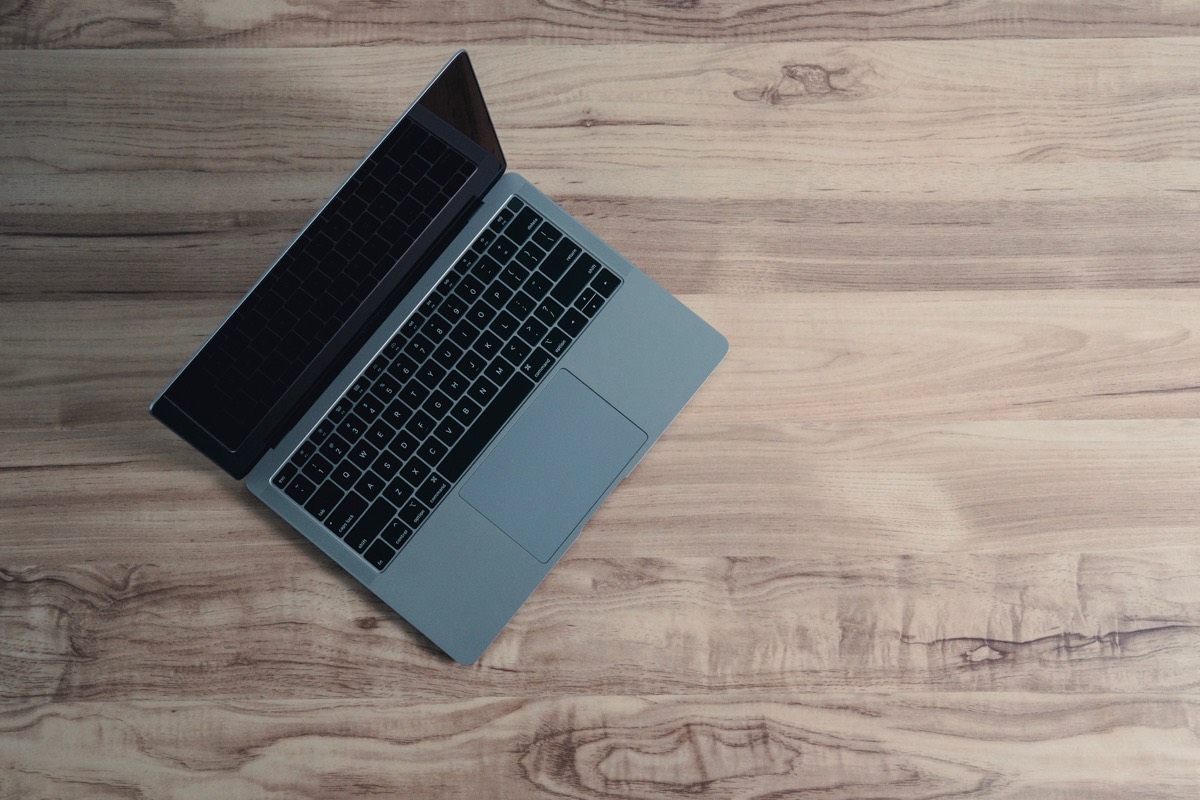 Having Thunderbolt 3 capability inside this MacBook Air is another one of Apple's dividing product lines, but it's an awesome feature in favor of the MacBook Air. Being able to run a 5K Display with this little machine is extraordinary and stands as a true testament to how far these notebooks have come in the last 8 to 10 years.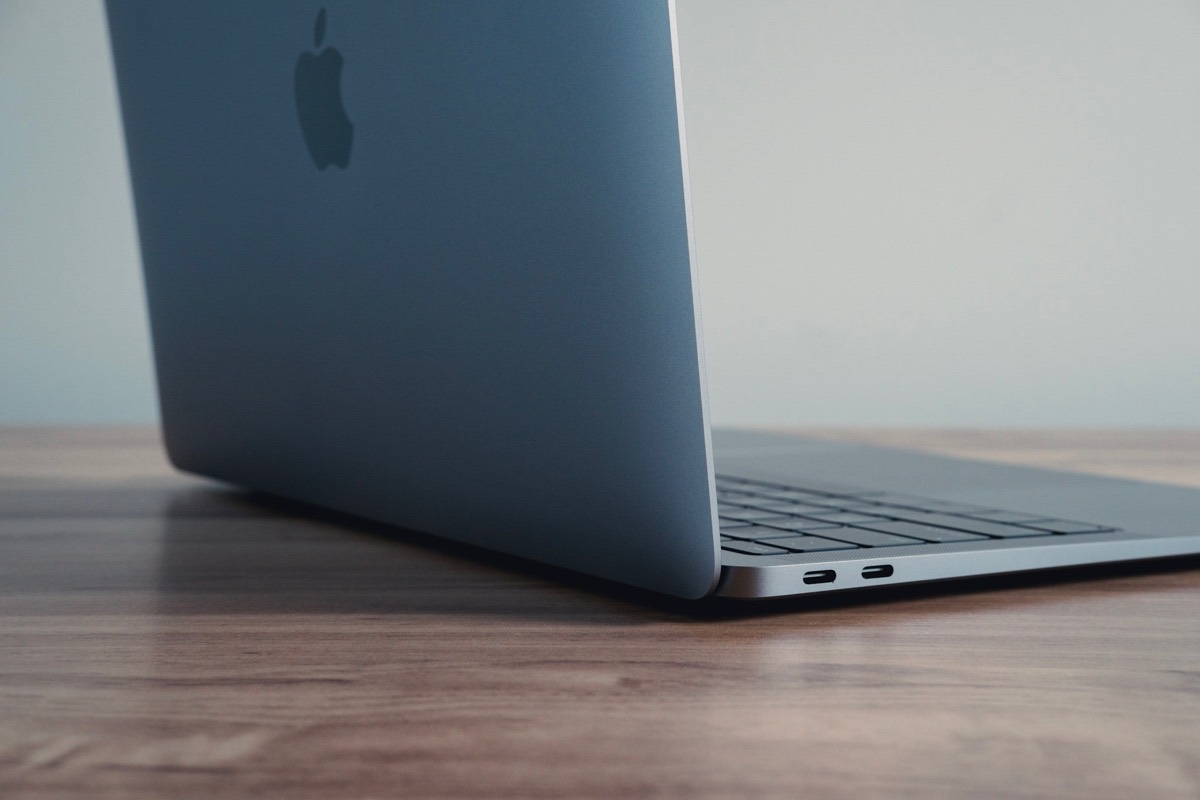 That said, I would personally prefer having a Thunderbolt 3 port on each side of the MacBook Air rather than having two on one side. I didn't realize how often I use both sides on my MacBook Pro until I was limited to one side with the MacBook Air. This is as much about convenience of where power outlets and cords are located as it is about the size of USB accessories these days; sometimes thumb drives are so big that the distance between these two Thunderbolt 3 ports isn't enough to connect both at the same time.
It's extremely difficult to tell the difference between a P3 wide color display and this MacBook Air's non-wide color display, but I swear this display is bluer and cooler than other devices.
If graphics are a true concern, it's always possible to pick up one of the new Thunderbolt 3 eGPUs and connect it directly to the MacBook Air or as part of your daisy-chained setup. This is probably the most expensive route to go, but it's cool to know it's possible to have extremely thin and light on one hand and pretty impressively powerful on the other.
The front-facing FaceTime camera shoots in 720p, making it equivalent to all other MacBook and MacBook Pro cameras available today.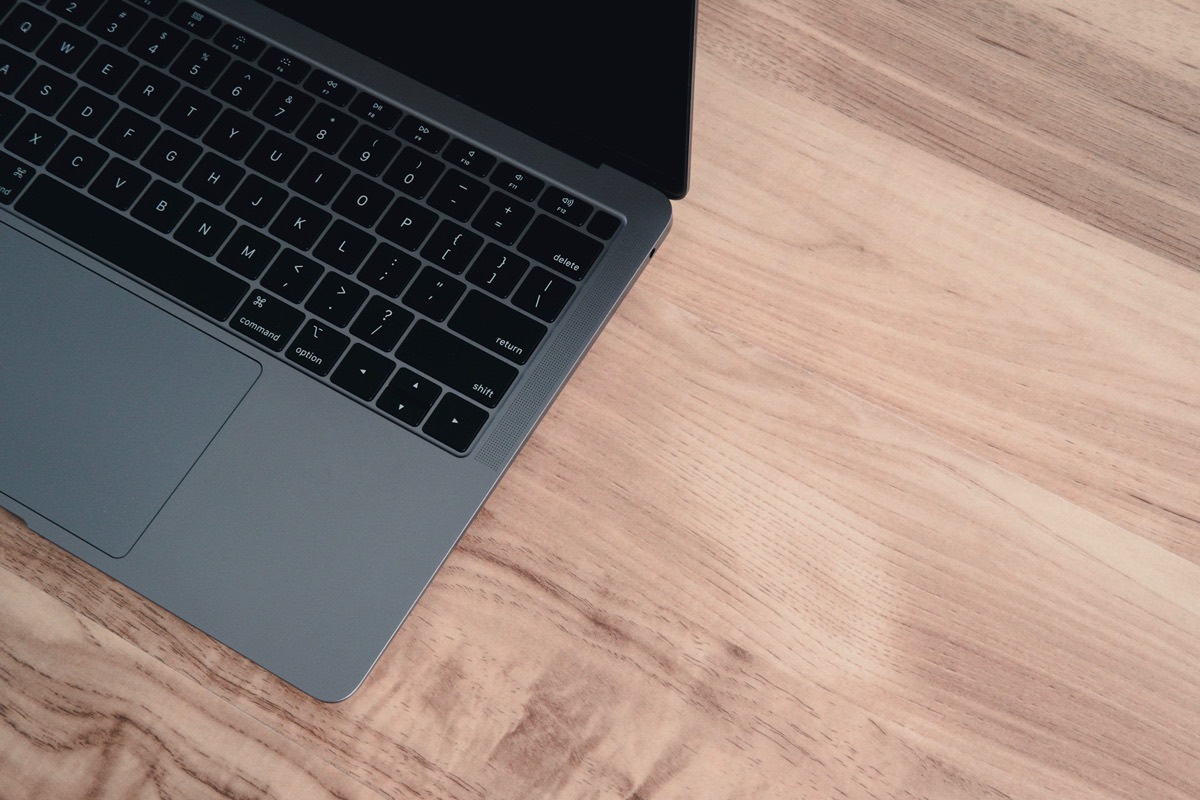 For such a small computer, this MacBook Air's speakers can really go. I'll always prefer listening to music on a HomePod, but if you need sound on short notice, the MacBook Air holds its own.
There are four options for scaling this 2560 x 1600 display:

1680 by 1050
1440 by 900
1024 by 640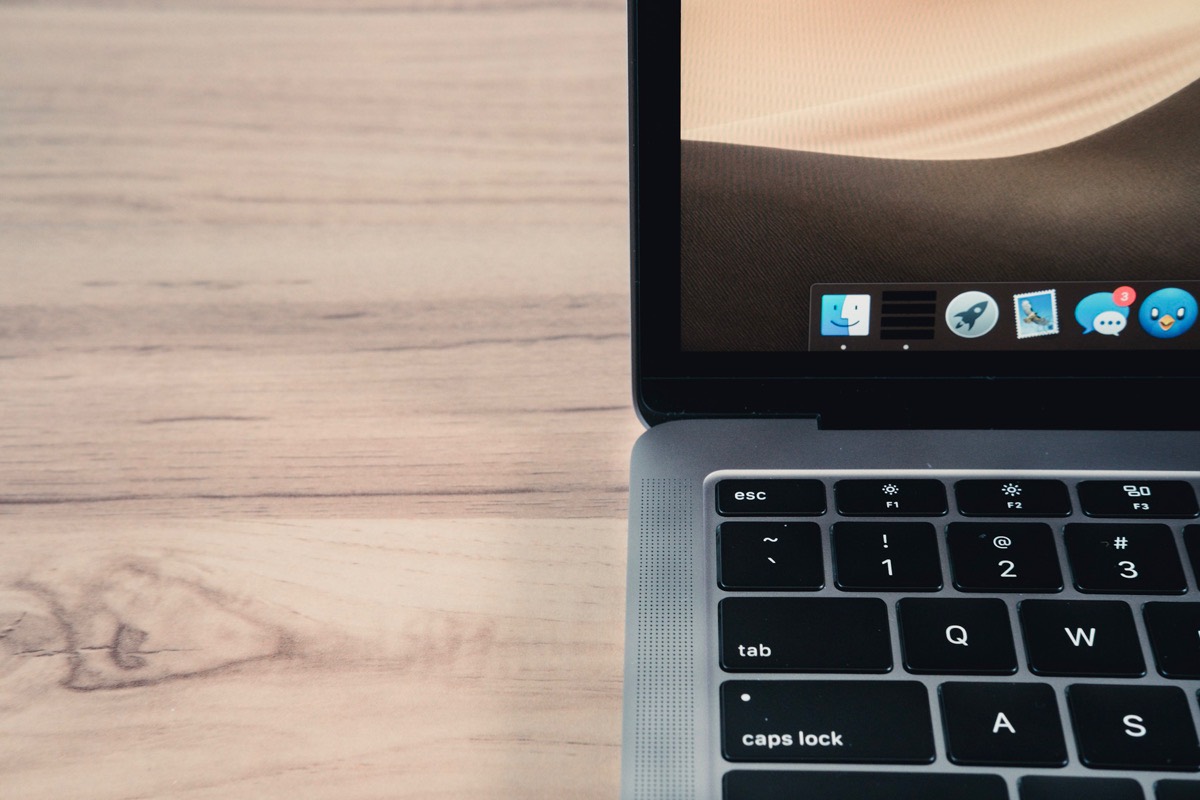 I really do miss the Touch Bar3 on this MacBook Air, but it is so great to have a real "escape" key again.
Battery life has been superb on the MacBook Air. I find it interesting that Apple states battery life of 12 hours of wireless web use and 13 hours of iTunes movie playback, but this is a clear nod to how the Intel chip is tuned.
The USB-C cord that ships inside the MacBook Air's box is twice the length of the iPad Pro's USB-C charging cord. The MacBook Air cord is over 6 feet long (2 meters), as it spans considerably beyond my arm span.
Apple's fabrication of the MacBook Air has been taken to the next level — the new MacBook Air is made entirely from recycled aluminum shavings that are collected during the production of the iPad. Apple's continued efforts to ensure its products are as environmentally clean as possible continues with this MacBook and it stands as a statement of Apple's corporate ethics and vision.
Wrap Up
Like all my scientific experiments above, this little MacBook Air has acted as an experiment of its own over the last few weeks. With the hardware prowess of the 2018 iPad Pro, one could correctly look at Apple's product lineup as a changing of the guard. In many respects, you'd be correct to look at the iPad Pro as the most powerful computer in your kit, while your notebook could be left for other, less power-intensive tasks.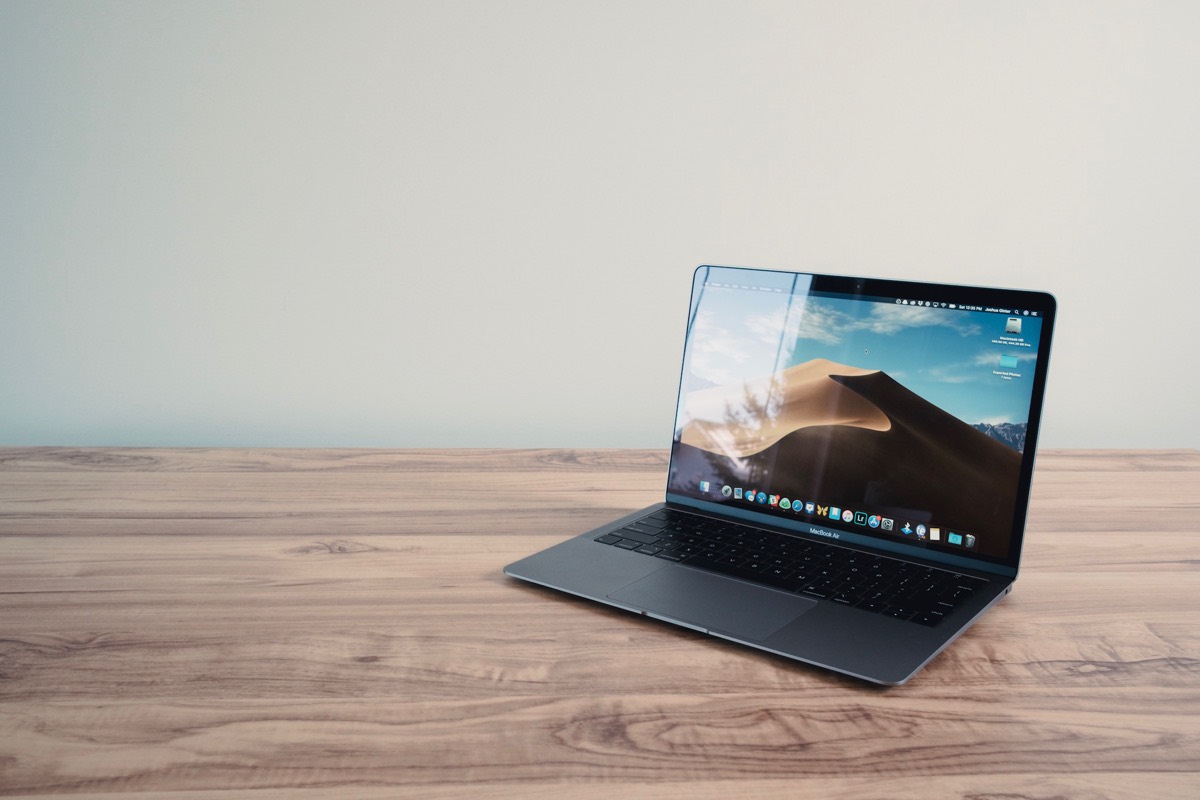 At least that's how it is in my household these days. The heaviest lifting I do is raw photo editing and exporting, both of which are far smoother and a vastly better experience on the new iPad Pro. With this changing of the guard, I figured the MacBook Air would be the perfect little computer for staying in touch with macOS.
Needs won't be the same for everyone, but I think this is how a lot of folks use a Mac these days. Writing papers for a college class, catching up on email, messaging with friends, watching YouTube videos, and editing some photos in Photos.app are all standard tasks for general users.
The 2018 MacBook Air dominates at these tasks.
And to this end, the MacBook Air completely fits the bill. Its battery life, new keyboard, impossibly small footprint, great Retina display, and handy Thunderbolt 3 I/O really catch up — and even push — the MacBook Air into the next 5 to 10 years.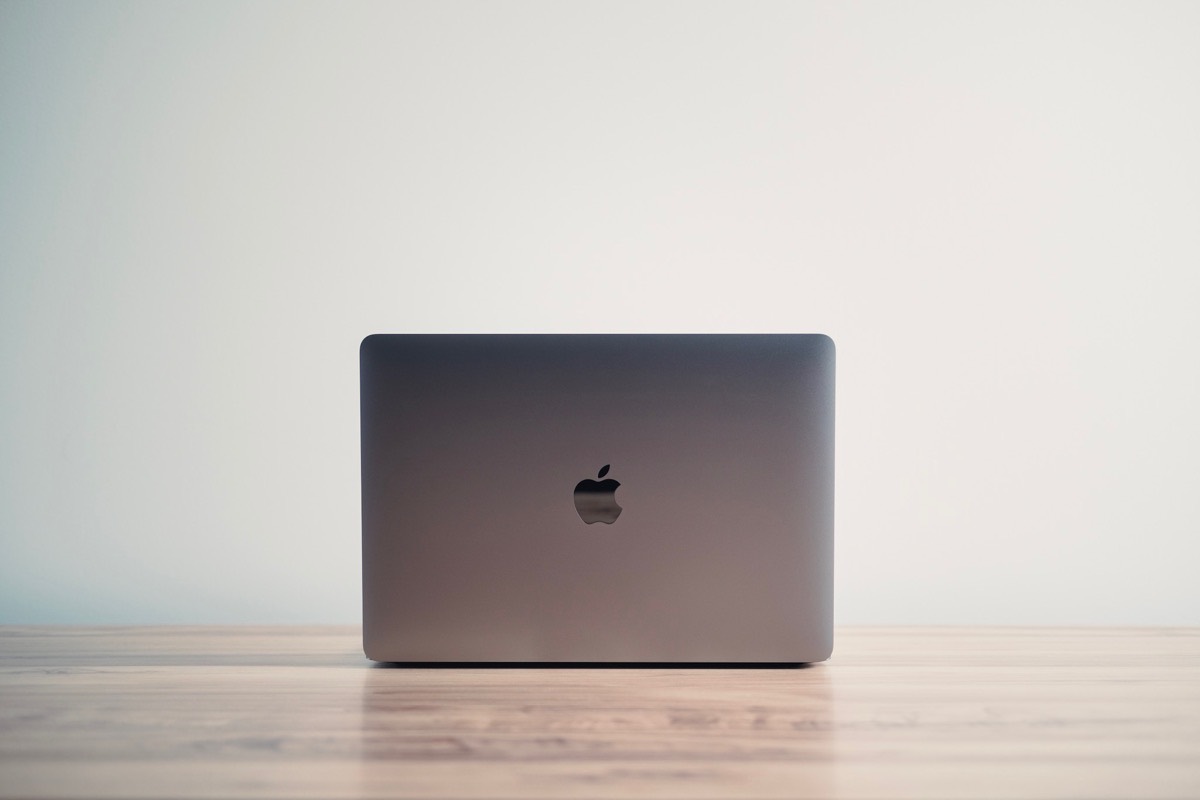 It's not going to replace your MacBook Pro, but you knew that already.
This is Apple's ubiquitous notebook coupled with what the company views as ubiquitous features necessary for everyone.
Exactly what you need, and not a thing more.