AirPods Max: A Parent's Point of View
March 22, 2022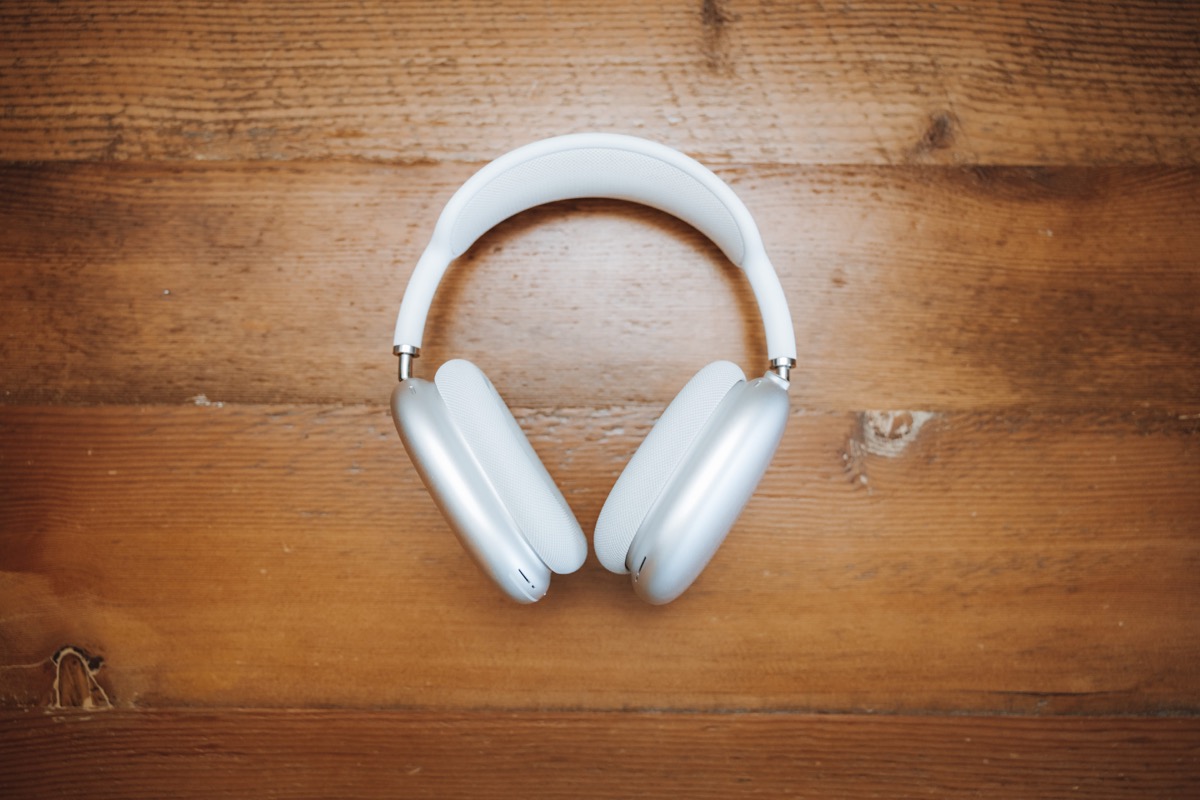 We have two little girls; a 4-year-old and a 2-year-old. Both are more like 15- and 13-year-olds. Our house is full of pinks, purples, dresses, dolls and Lego Duplo. It's the Madhouse on Madison here most nights.
For us, it's been the Madhouse since day one. Our oldest is not a particularly strong sleeper. We were new parents and over-analytical at the wrong times. Sleep training didn't happen at the right time. Maybe we got up and consoled her too often. Who knows.
Which isn't to say sleep is at a premium in our house. It just means we sleep a full night maybe once a week.
This has ramifications on other parts of life. When the kiddos are sleeping, you need to let them sleep. You can't have loud volumes pumping through the house. You can't have bright flash sequences lighting up the living room if that room shines into a bedroom. (My daughter insists on her bedroom door being open all night. I know…)
Fortunately, Apple is there for my wife and I. So long as I want to spend oodles of money on a problem, Apple has a solution.
The solution: AirPods Max.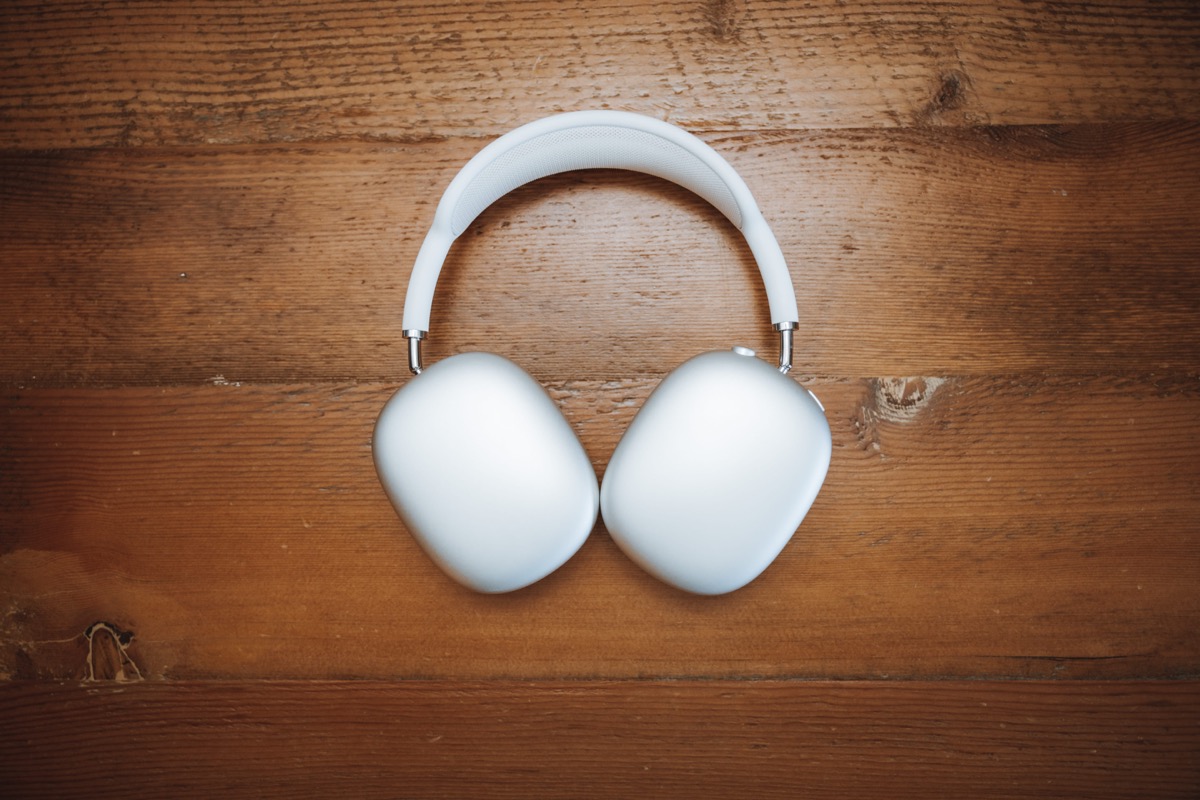 You see, in one short swoop, the AirPods Max have nicely fixed my Madhouse distraction-maximalist home and my late evening television entertainment needs. I can now drown out most of the chaos swirling around when it's time to work and I can enjoy a new level of audio when watching my favorite Disney+ shows.
To boot, AirPods Max have all sorts of that beloved Apple pizazz: whimsical Bluetooth connectivity, Transparency Mode, device-switching, and familiar physical controls.
There's some annoying pizazz, too: Lightning charging, the sleeping case, and device-switching. Let's not pretend it's all roses after spending this kind of money on a pair of headphones.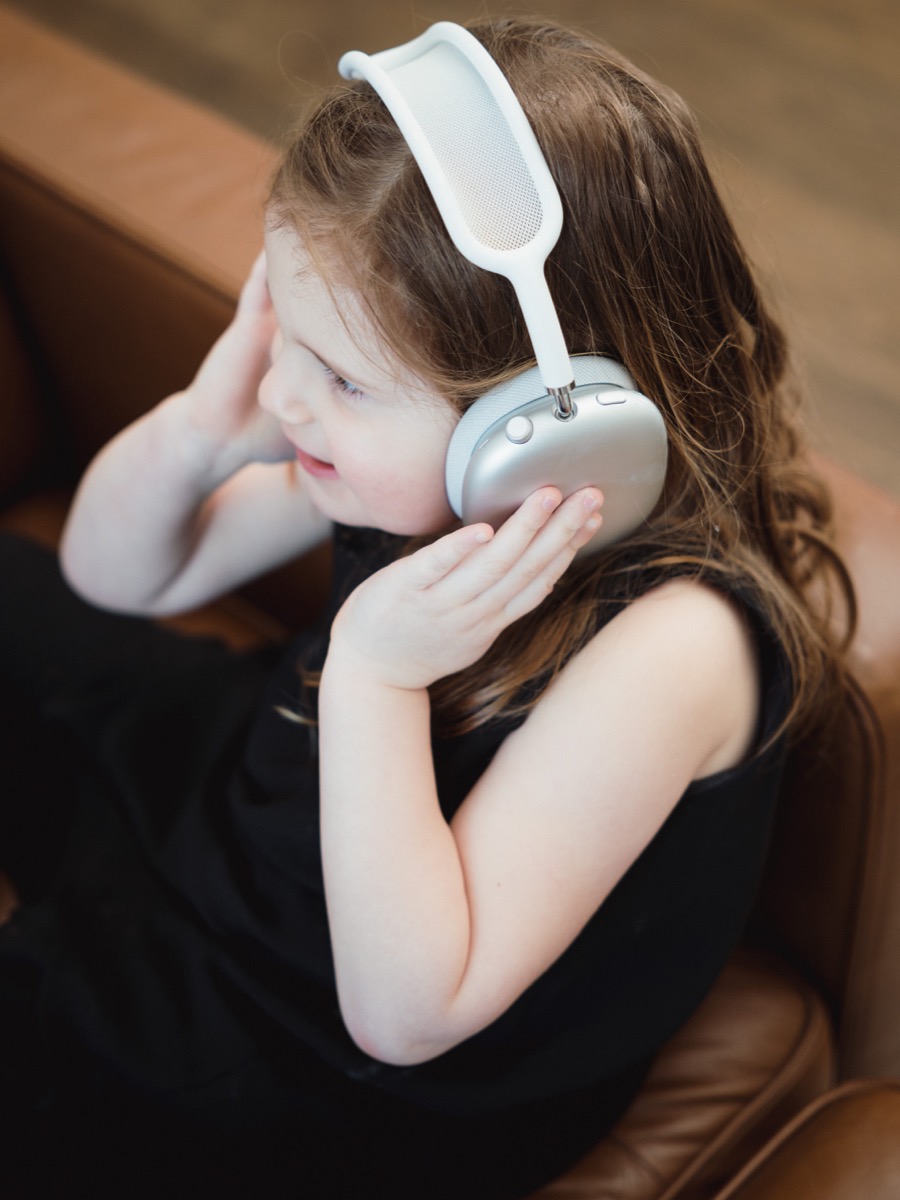 I'm far from knowledgeable in the audio department. Below you'll find some anecdotes about how the AirPods Max have had an impact on my life as a working parent and why I regret not buying a pair of these sooner. What you won't find are knowledgeable and technical sound details. I'm not even going to try.
The Sweet Setup Staff Picks for 2022
We spend an inordinate amount of time sorting through hundreds of apps to find the very best. Our team here at The Sweet Setup put together a short list of our must-have, most-used apps in 2022.
Transparency Mode and the Apple TV
Context #1: It's been a long day at work. You've arrived at home, cleaned the supper table of all dishes, put leftover food away, bathed the children, completed story time, and wished them a goodnight. You've checked all the boxes and filled all the buckets on the list. It's time to pour your favorite beverage, hit the couch, and watch your favorite TV show.
Without the AirPods Max, you fire up that TV show, silently sip on your drink, and read subtitles with volume set at 1 or 2 points. There's no way you're going to let those kids wake up after the day it's been. In the process, you probably miss small details as you're reading subtitles and you certainly miss the incredible lightsaber hums and blaster bolts from the show.
Not ideal.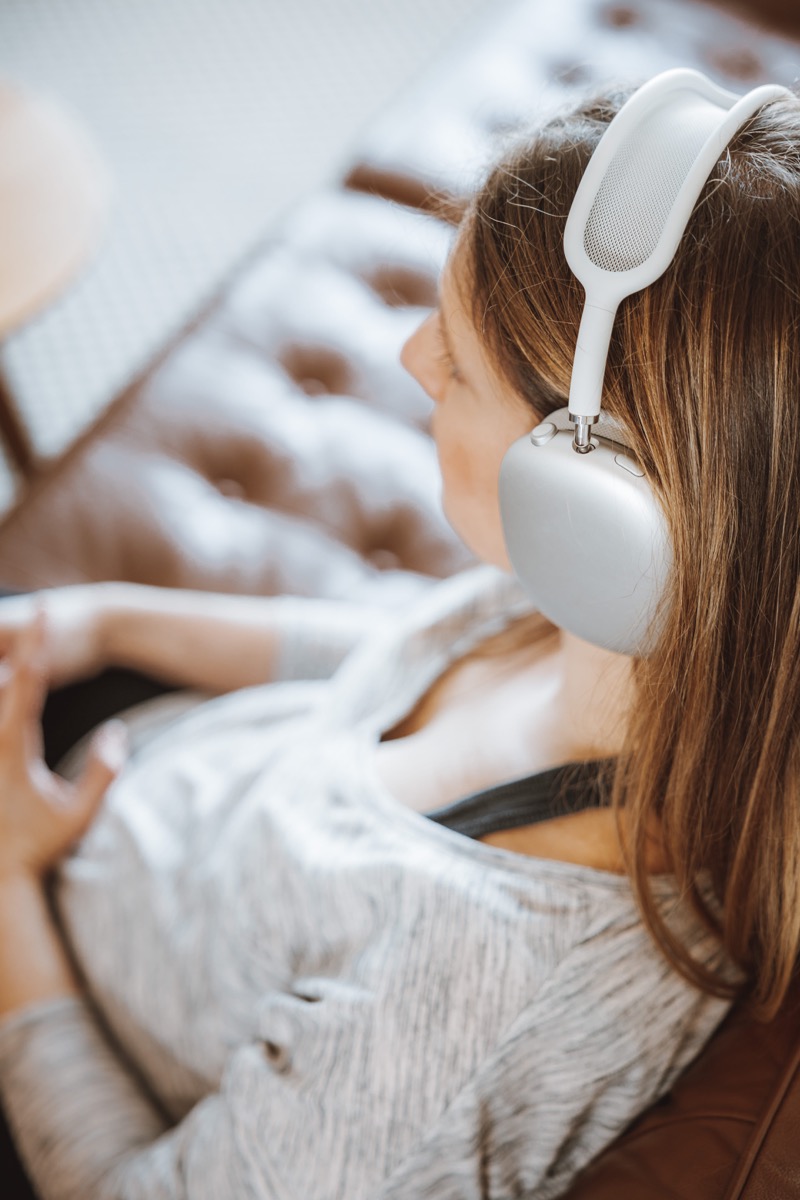 But throw on the AirPods Max in Transparency Mode and your entertainment socks may be blown off. Transparency Mode on the AirPods Max is so good — you can set a TV show to 25-35% volume on the headphones, not miss a detail in the show, and still hear some audible crying or whining in the background if your kids have awoken. If my 4-year-old thinks she can sneak out of her room at 10:00PM while Dad is watching his favorite show, you can bet I'll be sitting at the bottom of the stairs waiting for her because I heard her sneaking around.
---
I've had AirPods Pro in the house for a little while now, so Transparency Mode wasn't exactly new. But the AirPods Max do Transparency Mode at an entirely different level. They seem to amplify ambient sound around you in a more even and noticeable way. I still think they tend to amplify the highs a little more than I'd like (specifically the clickety-clack of the keyboard). But overall, Transparency Mode on the AirPods Max is very well done.
From a non-parent point of view, Transparency Mode works wonders at the office as well. I can hear everything going on in the office or when someone knocks on my door, but I can still enjoy every detail of my favorite songs and have a visible I'M WORKING sign plastered to my head. People seem to overlook AirPods Pro buds. They don't miss the AirPods Max. I get interrupted way less now that I use the AirPods Max.
It's not just Transparency Mode though.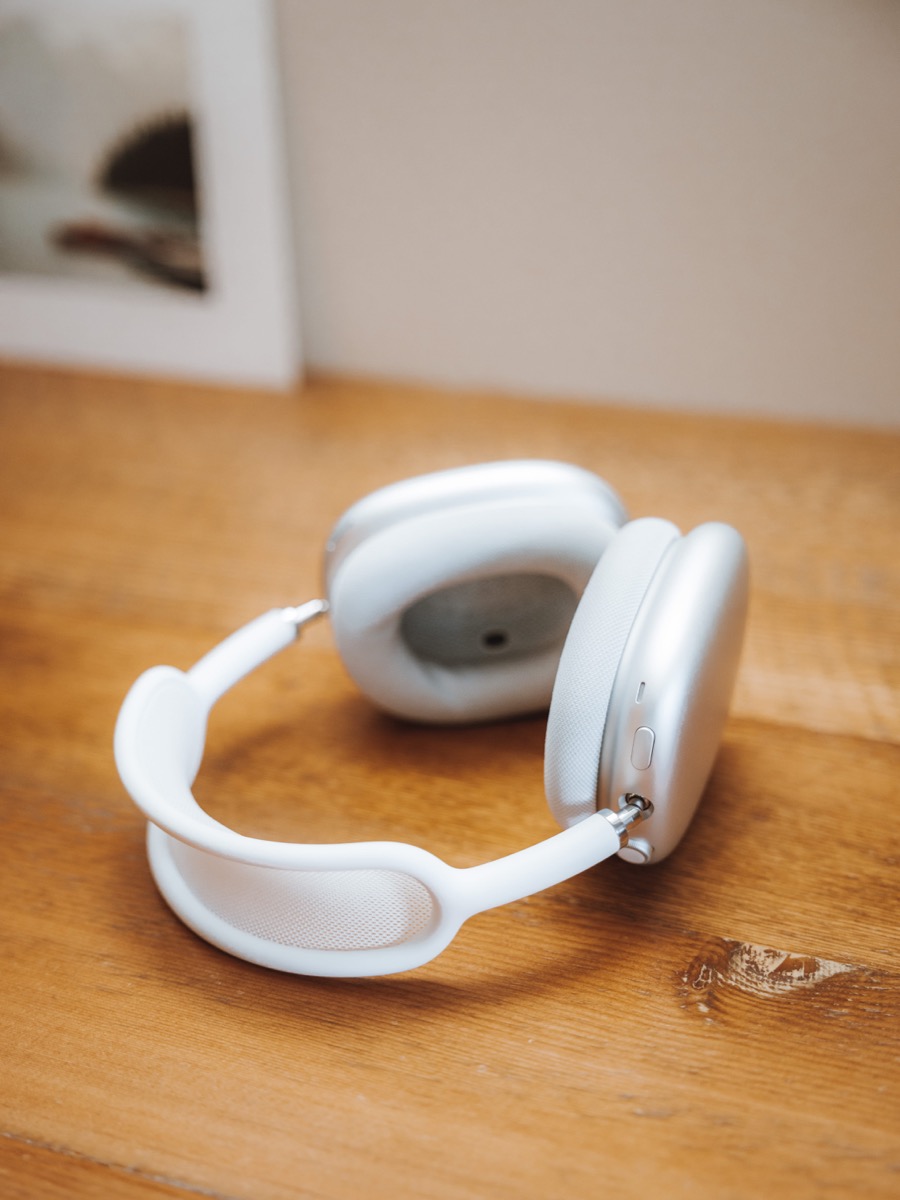 You've long been able to connect Bluetooth headphones to the Apple TV, but Apple's connectivity magic makes connecting the AirPods Max to the Apple TV as easy as a single hardware button press. Once connected, the gyroscopes and accelerometers inside the AirPods Max even open the door for Spatial Audio on the Apple TV — effectively promising a "surround sound"-like experience with your TV. Spatial Audio surely works better when viewing TV shows or movies on an iPad or iPhone, but it still bends my mind slightly that it works so well with the Apple TV.
I suspect truly knowledgeable folks may giggle at Spatial Audio, and there are situations where I turn it off, but it's amazing in the context of watching TV shows and movies. After three months of use, you can still catch me turning my head to position one ear closer to my iPad or the TV screen just to experience how the audio shifts from one ear to the other. It's magic.
Right when the AirPods Max launched, I asked some friends if they saw the cost of two sets of AirPods Max as a savings over a surround sound system. Audio folks being audio folks, they said surround sound would still be better. For our house though, the AirPods Max are a great device for experiencing the best audio of our favorite shows without compromising on awareness of sleeping children upstairs.
The Sweet Setup Staff Picks for 2022
We spend an inordinate amount of time sorting through hundreds of apps to find the very best. Our team here at The Sweet Setup put together a short list of our must-have, most-used apps in 2022.
Noise Cancelling and the "Everything's Fine" Meme
Context #2: You're working in your new hybrid work environment and getting a few hours in while at home. It's time for the kids to go off on their own to do some imaginative play-time and your spouse has given you the go-ahead to focus for an hour or two. The tornado — otherwise known as imaginative playtime — begins. There's stomping, squealing, giggling, screaming, and everything in-between. The Lego Duplo magically end up at your feet.
Without AirPods Max, well, I don't know how you ever focus in that environment. The speakers on the latest MacBook Pros are pretty impressive, but they're not impressive enough to drown out that kind of noise.
Not ideal.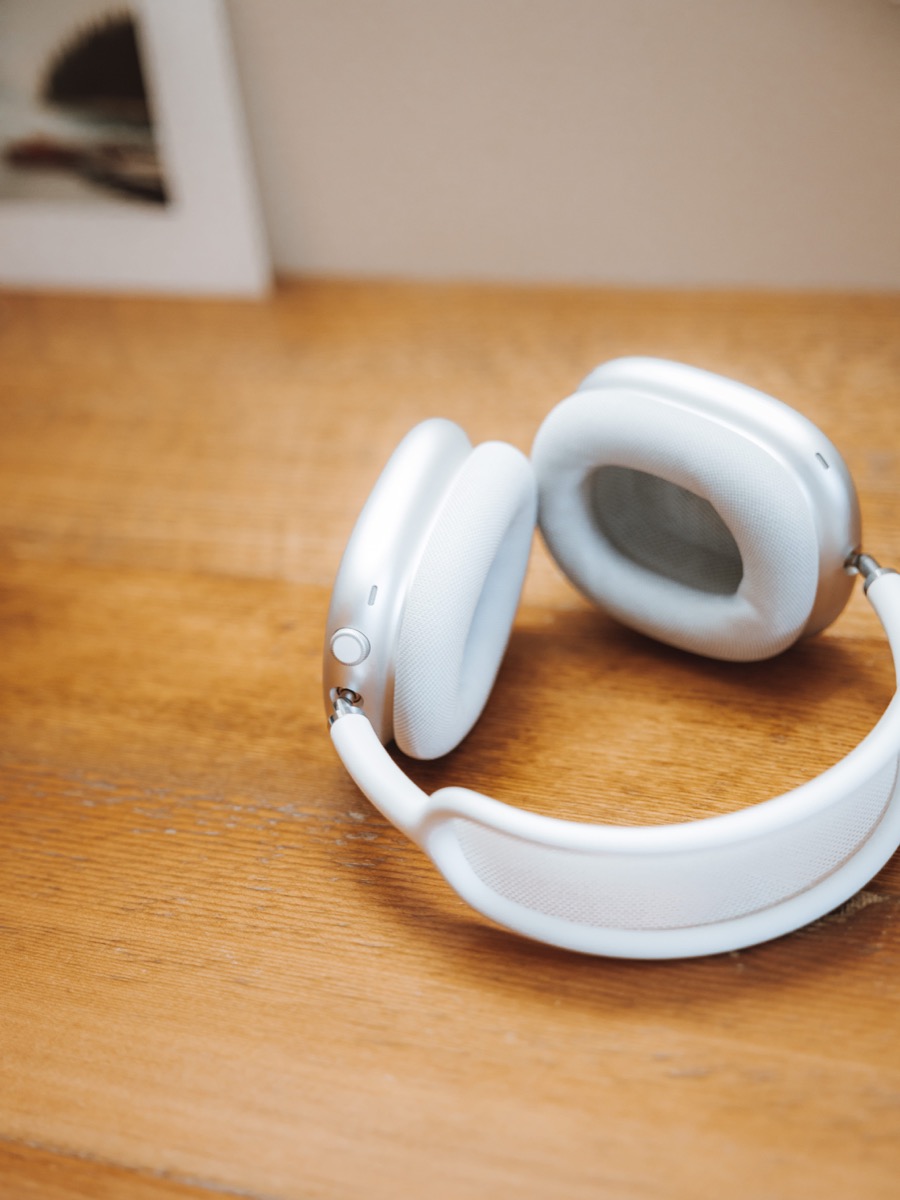 With the AirPods Max, you can enter your own little world. Slip on the wonderfully crafted AirPods Max, hit the physical ANC button next to the volume crown, and whisk into your world of flow and focus. For me, this involves some 1980s and 1990s rock or Isaac Smith's now-famous focus playlist.
Once I'm in this zone, it's go-time — I can get four hours of work done in two hours with AirPods Max and a good playlist. There's no tornado my girls can pull that can bring me out of that state of flow either. Locked. In.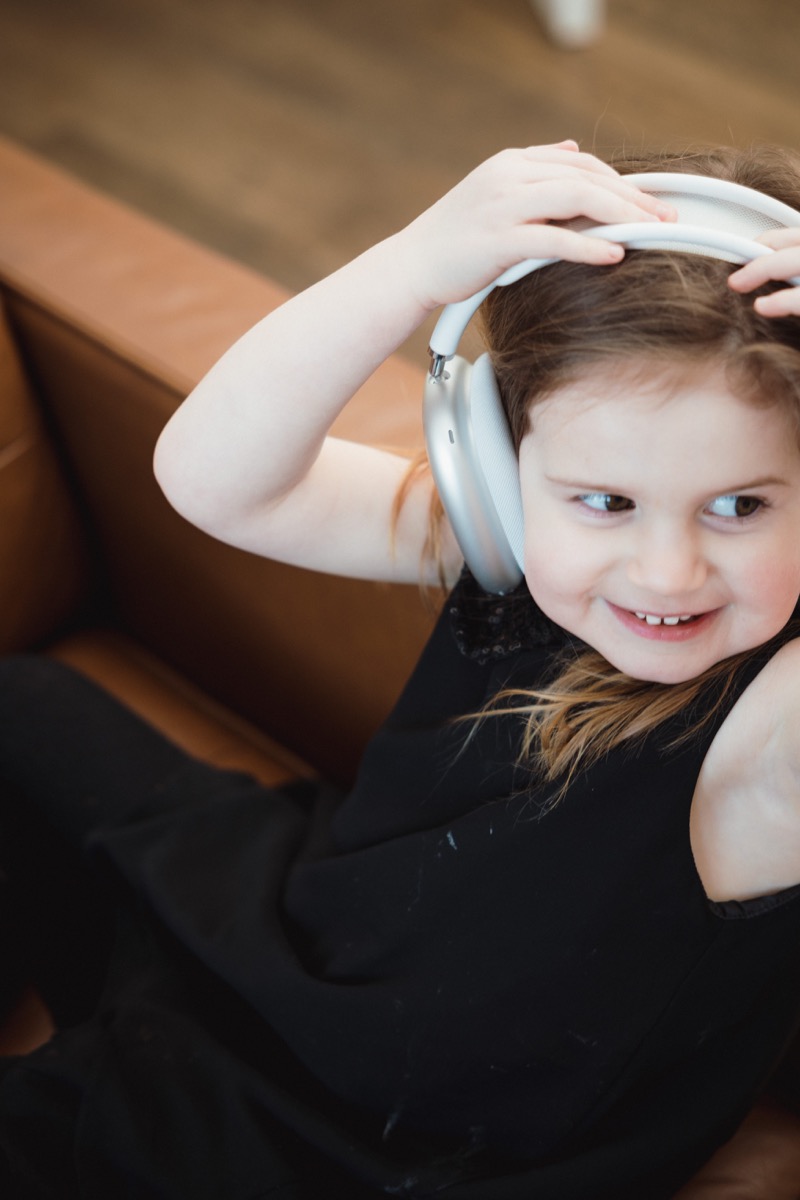 The Sound Guys wrote up a fantastic review outlining the AirPods Max's ANC performance. I know very little about this stuff, but it sounds like the AirPods Max are fantastic ANC headphones. Anecdotally, when music is playing at about 40% volume, I can snap my fingers beside my ear and not hear the snap. I certainly can't hear the clickety-clack of the MacBook Pro keyboard or a clicky mechanical keyboard. And the lowest rumbles, like the low hum of the space heater in our basement, is completely non-existent.
I very rarely jump into ANC-mode at the office. I like to hear if someone knocks on my door or if I'm being beckoned from the office over. ANC-mode is very much a "Dad needs to work" mode in our house.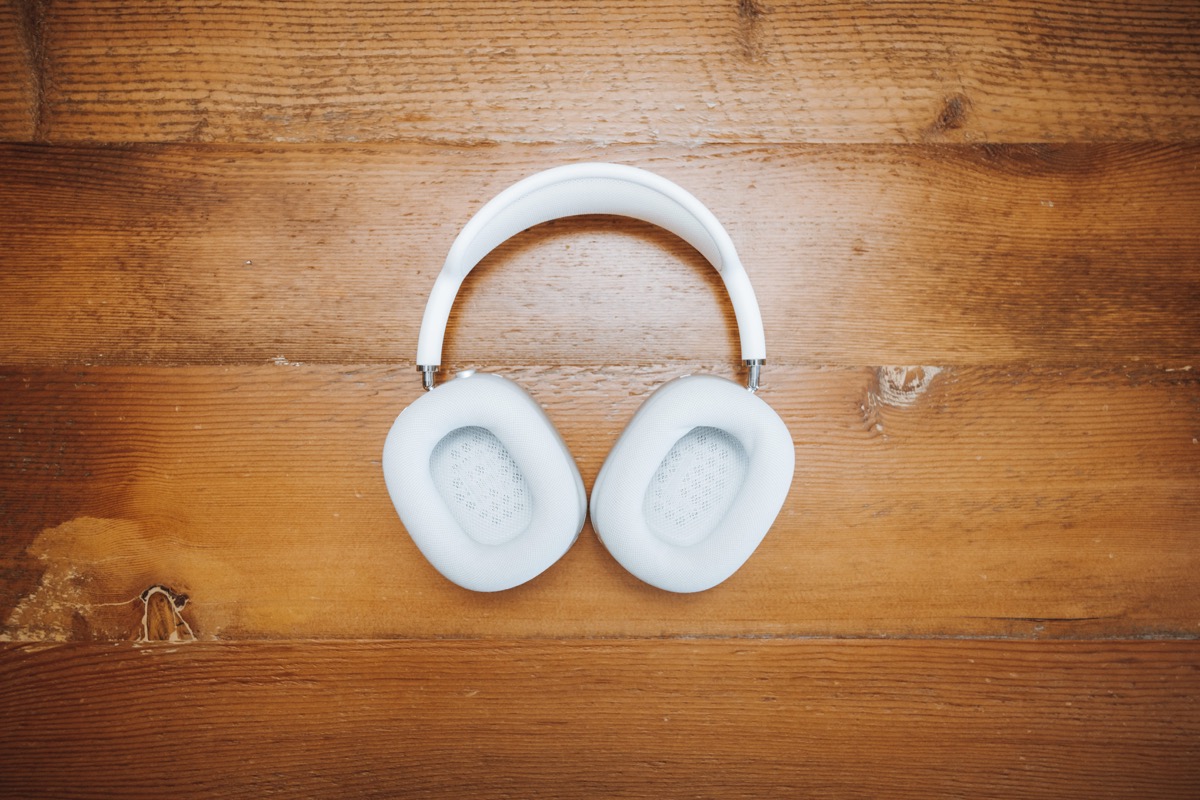 There are some negatives in the ANC department, at least for me. The ear cups on the AirPods Max are nice and gigantic; I have pretty small ears and they have oodles of space to move freely inside the ear cups. But all that extra space and the slight ANC pressure on the ears means two things for me:
The ear cups get warm over time.
My ears get itchy from the warmth.
Early on, I found the AirPods Max quite uncomfortable underneath my earlobes and right at the end of my jawline. Now, after three months, the only discomfort I experience is this warmth and small itch. The moment you pull the ear cup away to itch your ear, the sensors go off and pause the music or video playing.
It's an annoyance, at most. No deal-breakers here. I just tend to find myself taking breaks every 30 minutes or so to ensure my ears cool off.
---
The only thing more annoying than stepping on a piece of Lego at night is the ruckus of a thousand Lego pieces hitting the hardwood floor at your feet while working. (Not really, but go with it.) The AirPods Max ANC mode ensures Mom or Dad can stay in their focused zone while kiddos stay in their imaginative tornado-laden wonderland. It's a perfect combo.
Other, Non-Parental, Anecdotes
Transparency Mode and ANC mode have impressed, especially in regards to the few late night flick or flow focus state during the day. But, of course, there's always more: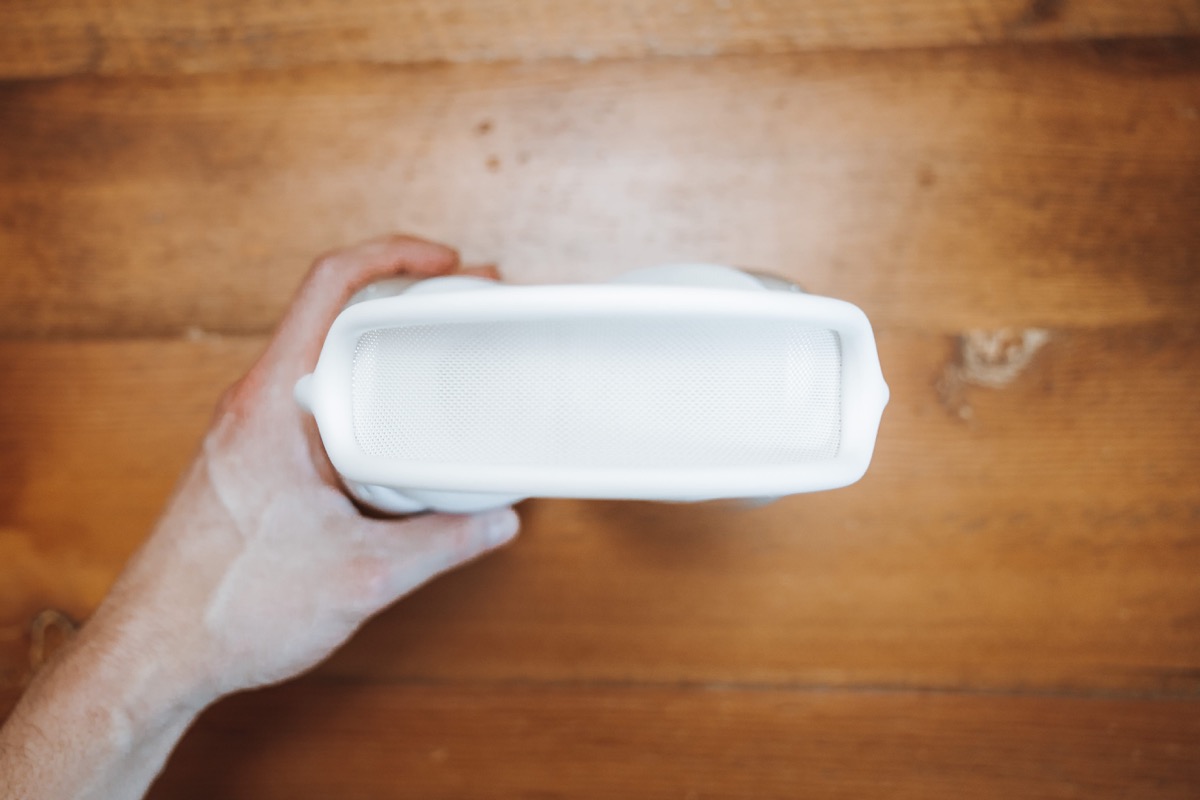 The AirPods Max have an impressive build. The aluminum ear cups are heavy and feel premium. The headband itself is made of a rubber and has a breathable mesh that gets lost on my head — I can't feel any pressure at the top of my head. I also love the physical ANC/Transparency Mode button and the volume Digital Crown. The Digital Crown spins a little too easy, but it feels great nonetheless. Physical controls rock. This probably ages me a bit.
Early on, the headphones were a little tight and caused pressure under my ears. This has nicely loosened away over time, improving comfort significantly and dramatically improving my experience with the AirPods Max. I had to take breaks after 30 minutes in the first month. Now, I can listen for 90 straight minutes.
As far as sound goes, my understanding is the AirPods Max provide a pleasing sound signature that will sound great for many, many people. The only audio test I ever perform when testing new audio devices: I throw on my favorite song and see if I discover new parts to the song. The original iPod nano and wired earbuds did this for me years ago. The full-sized HomePod enlightened me further. And now the AirPods Max have pushed my understanding of that song to a new level.
This said, there are certain electro sounds from older 1980s music which are really hard on my ears. I can now only listen to certain types of songs through the MacBook Pro speakers, as I cringe when the song comes on through the AirPods Max.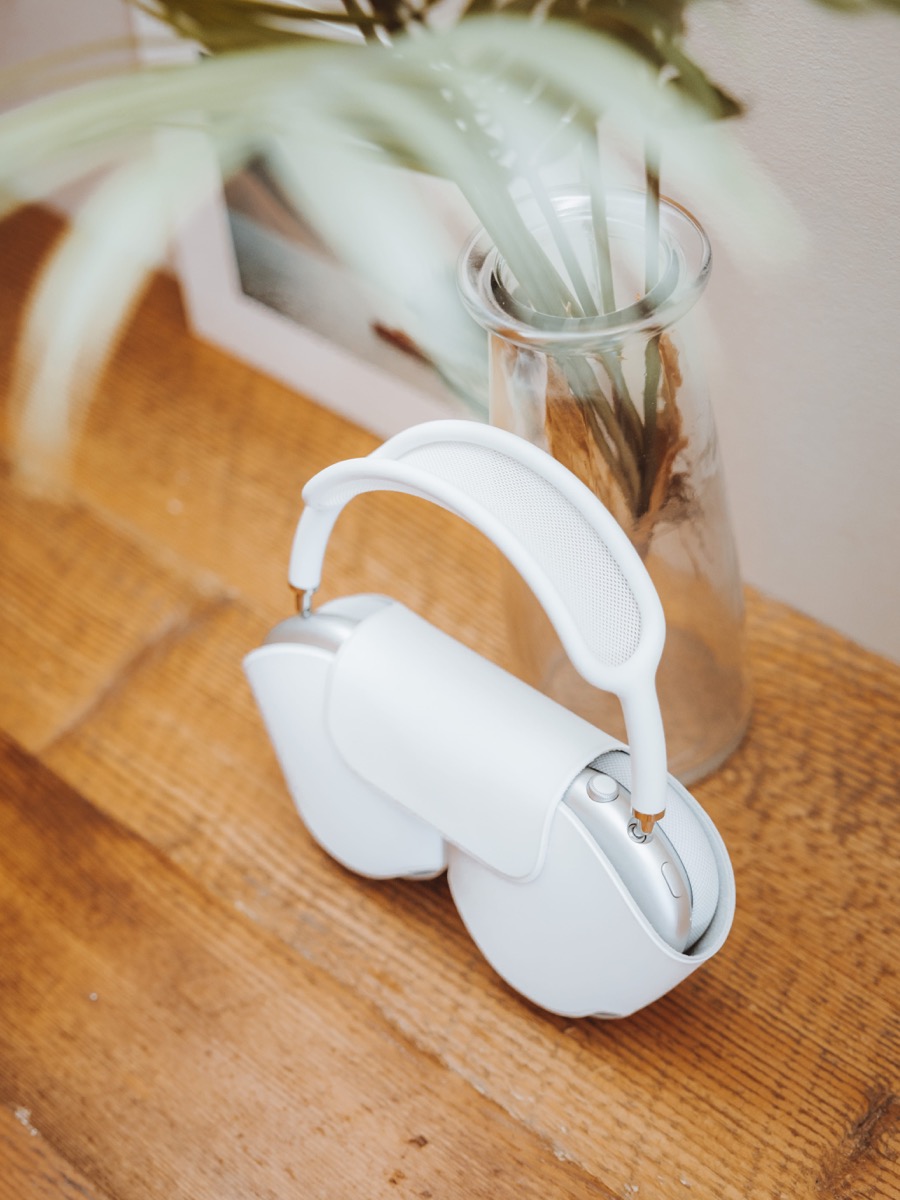 The AirPods Max case is right there with one of the worst ideas Apple has ever had. I only use the case to sleep the headphones and save battery life. Without the case, the AirPods Max take an hour or more to actually sleep, causing unnecessary battery drain. I genuinely cannot stand the Max sleeping case. I guess I have to use it.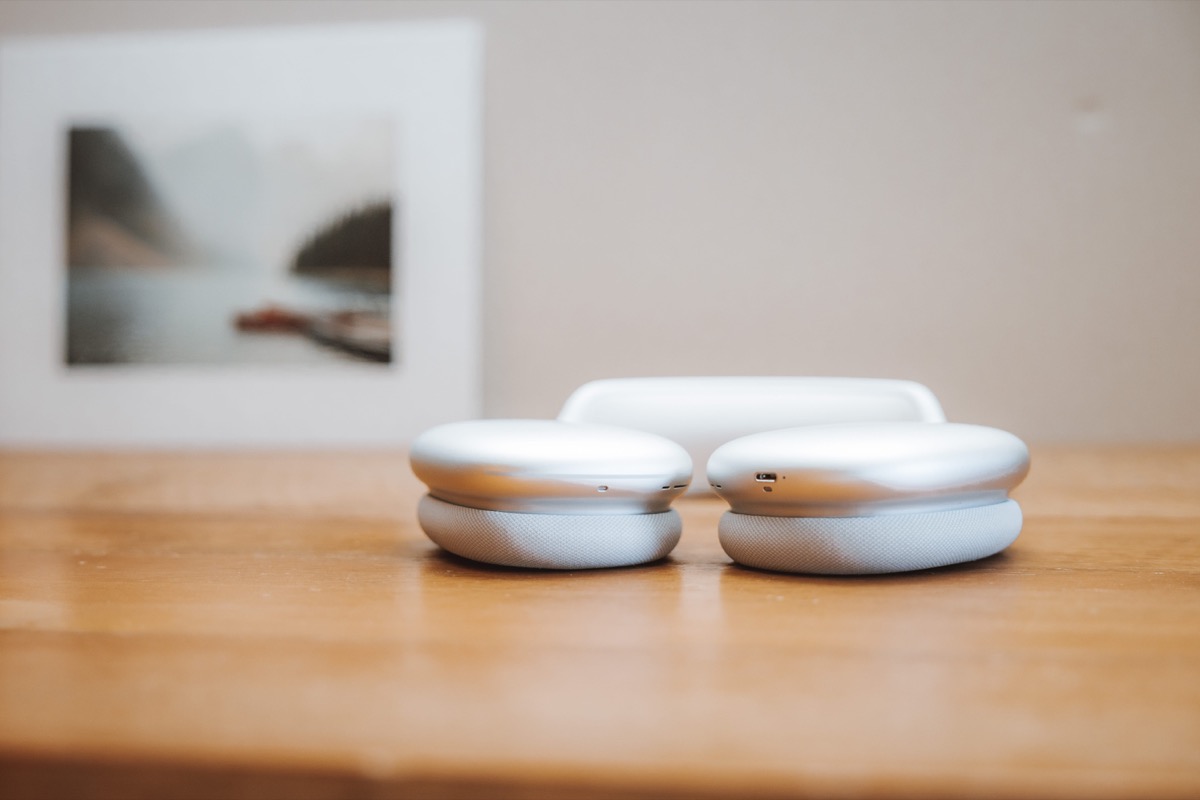 It is annoying to have to charge through a Lightning connection. Charging the AirPods Pro or original AirPods through Lightning never seemed like a chore. But the AirPods Max's Lightning cable has somehow pushed my dislike for Lightning even further.
Automatic device-switching is one of those magical Apple solutions when it works. The best environment for this is one or two sets of AirPods and a few different Apple devices that are used at mutually exclusive times. In our house though, it's very common for me to throw on the AirPods Max while working and my wife jumps on the Peloton with the AirPods Pro. The result is a crapshoot of AirPods trying to connect to all the devices on my desk. I've turned off auto-device-switching as a result.
On the same token, I'm not happy with the way the AirPods Max grab connection with a ringing iPhone while being connected primarily to your Mac. I like to listen to music during the workday on my Mac, and when a phone call comes in on the iPhone, I'd like for a smoother transition to be able to answer that phone call with the AirPods Max. Instead, the best solution seems to be to play music though the iPhone and never have the AirPods connect to the Mac.
These are not work out headphones. They're heavy, sure, but not too heavy to jump on a spin bike. Instead, the reason I keep the AirPods Max clear of the Peloton room is because I don't want to get the lovely ear cups dirty. These ear cups are awesome and I will do everything in my power to keep them clean, comfortable, and pristine.
And price. Yes, price. These are not your run of the mill ANC headphones. The AirPods Max cost double some of the best offerings from Bose, B&O, and Sony. In some ways, they also fall short of some competitor features. You pay an Apple premium for the AirPods Max, to be sure.
But you also gain those small bits of Apple magic. Spatial Audio, iCloud connectivity across devices, Transparency Mode, seamless connection to an Apple TV — to name just a few Apple magic features that can suddenly add up to a doubled purchase price.
These are the types of features that mean something to me. Sound quality is great, yes. But I'd sacrifice some sound quality to gain those extra Apple-only features.
The AirPods Max Are One of My Favorite Parental Tools to Date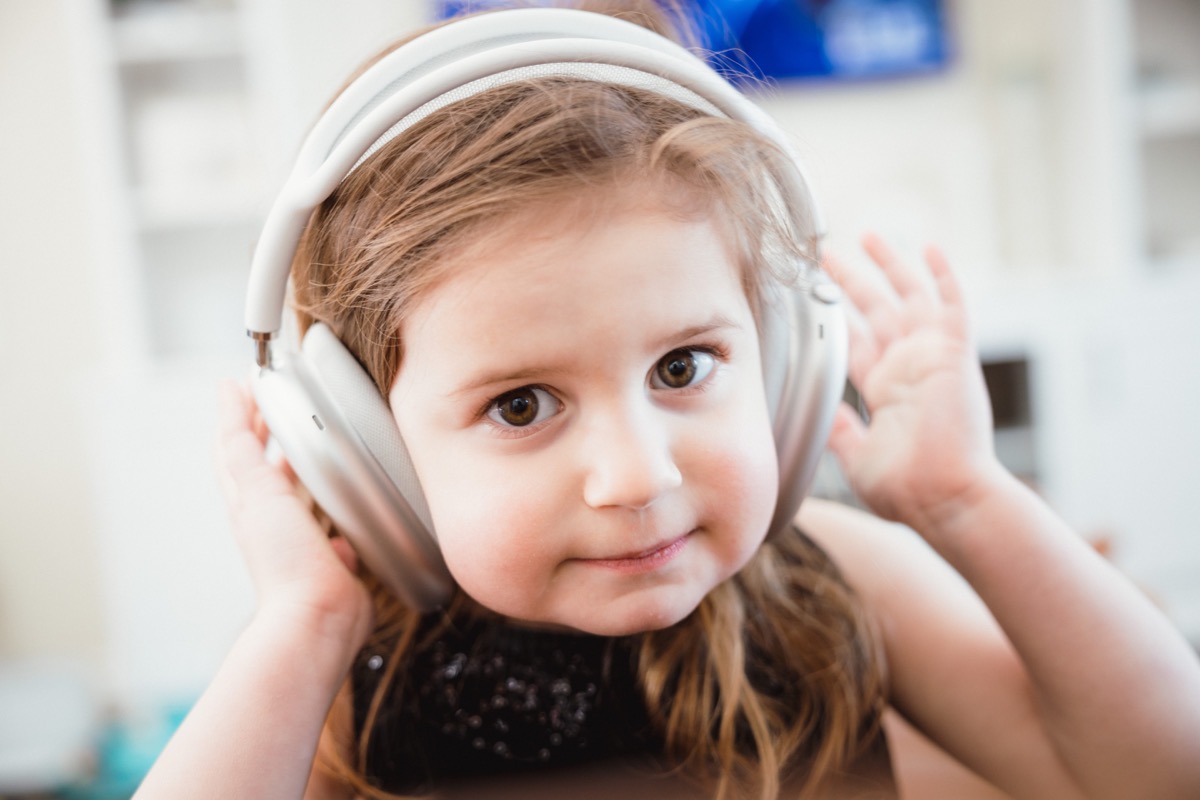 To name but a few parental tools that have been pretty consequential for us: sound machines, an extra comfortable rocking chair, leather truck seats, and now the AirPods Max. The AirPods Max find a way to maintain a peaceful, quiet home for children to sleep while still providing stunning audio quality for your favorite TV shows, movies, and music. They also nicely shut out the outside world when it's time to focus on the task at hand.
Which isn't to say I'm not ultimately privileged to drop this kind of money on a pair of headphones like the AirPods Max. I'm aware there are other great options that could perform 90% of the tasks I need for half the price. A good friend who has a wealth of knowledge in the audio world has assured me I'd even be gaining improved comfort and portability if I wasn't so stuck on Apple products.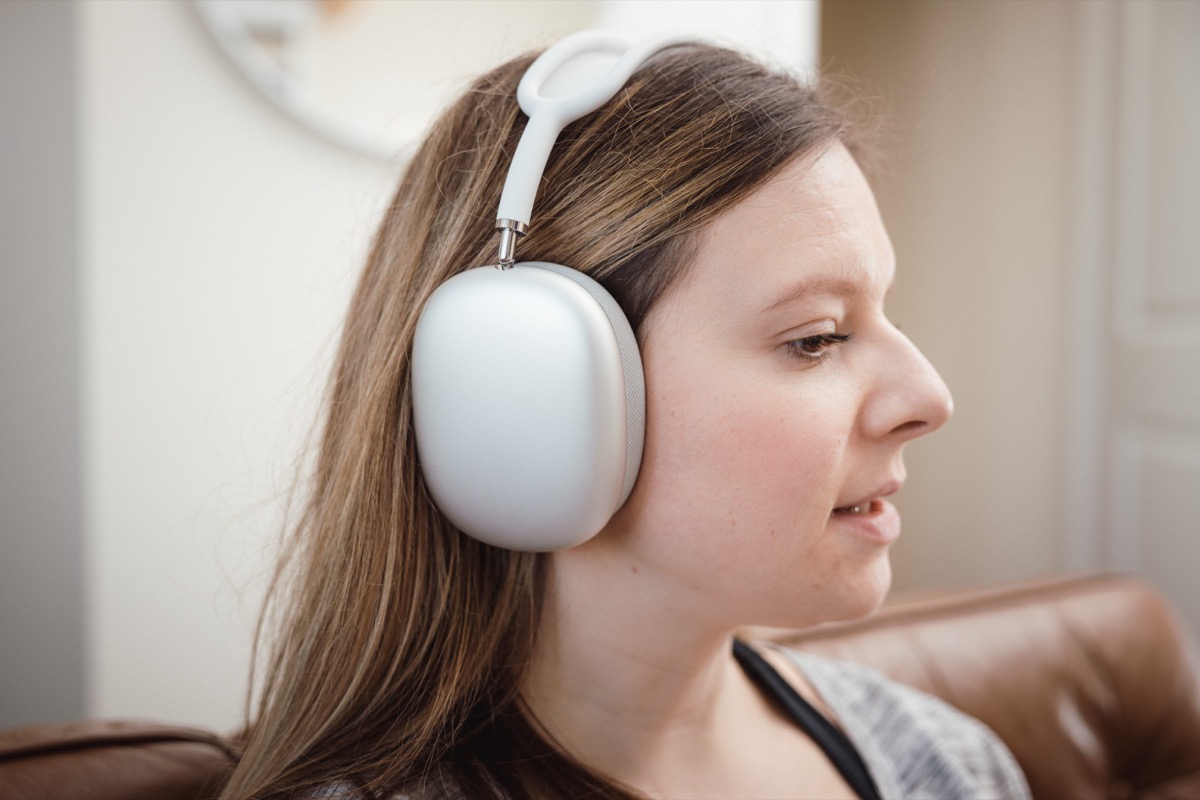 The AirPods Max are so good that I'm thinking about picking up a second pair for my wife so we can share a connection with our Apple TV and watch our favorite shows together. Right now we do this with AirPods Max and AirPods Pro. But both of us always want to be wearing the AirPods Max.
It's like the closest thing we get to a date night right now. Popcorn, a glass of wine, our favorite TV show, and a couple of AirPods Max headphones.
The Sweet Setup Staff Picks for 2022
We spend an inordinate amount of time sorting through hundreds of apps to find the very best. Our team here at The Sweet Setup put together a short list of our must-have, most-used apps in 2022.