Agneev Mukherjee's Mac and iPhone setup
April 2, 2018
Every week, we post a new interview with someone about what software they use on their Mac, iPhone, or iPad. We do these interviews because not only are they fun, but a glimpse into what tools someone uses and how they use those tools can spark our imagination and give us an idea or insight into how we can do things better.
New setup interviews are posted every Monday; follow us on RSS or Twitter to stay up to date.
---
Who are you and what do you do?
I'm Agneev Mukherjee, and I'm a student from India; I recently completed high school.
What is your current setup?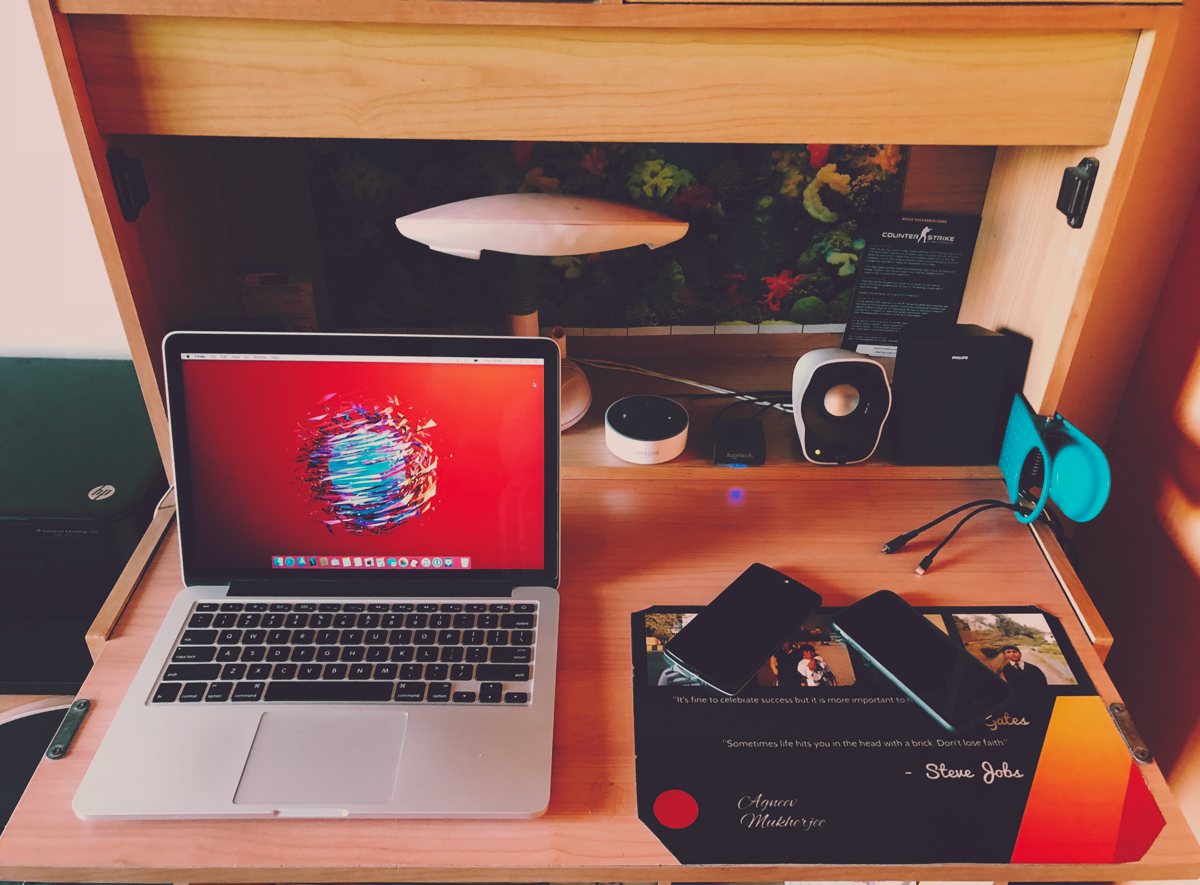 I'm using a 2015 13" MacBook Pro. I find the single 13.3-inch screen adequate for my light use, though I plan to upgrade to a multi-monitor setup very soon.
I am not much of a gamer, so a Mac serves my needs and purposes. Besides I'm pretty much committed to the Apple ecosystem (with the exception of my photo management).
Where can we find your macOS wallpaper?
You can find my wallpaper here.
What software do you use and for what do you use it?
How would your ideal setup look and function?
My ideal setup would comprise of a 3-monitor setup powered from a maxed out Mac Pro (a.k.a. trash can), with a Philips Hue lighting strip running across the back of the monitors, producing a beautiful gradient-based backdrop.
---
What iPhone do you have?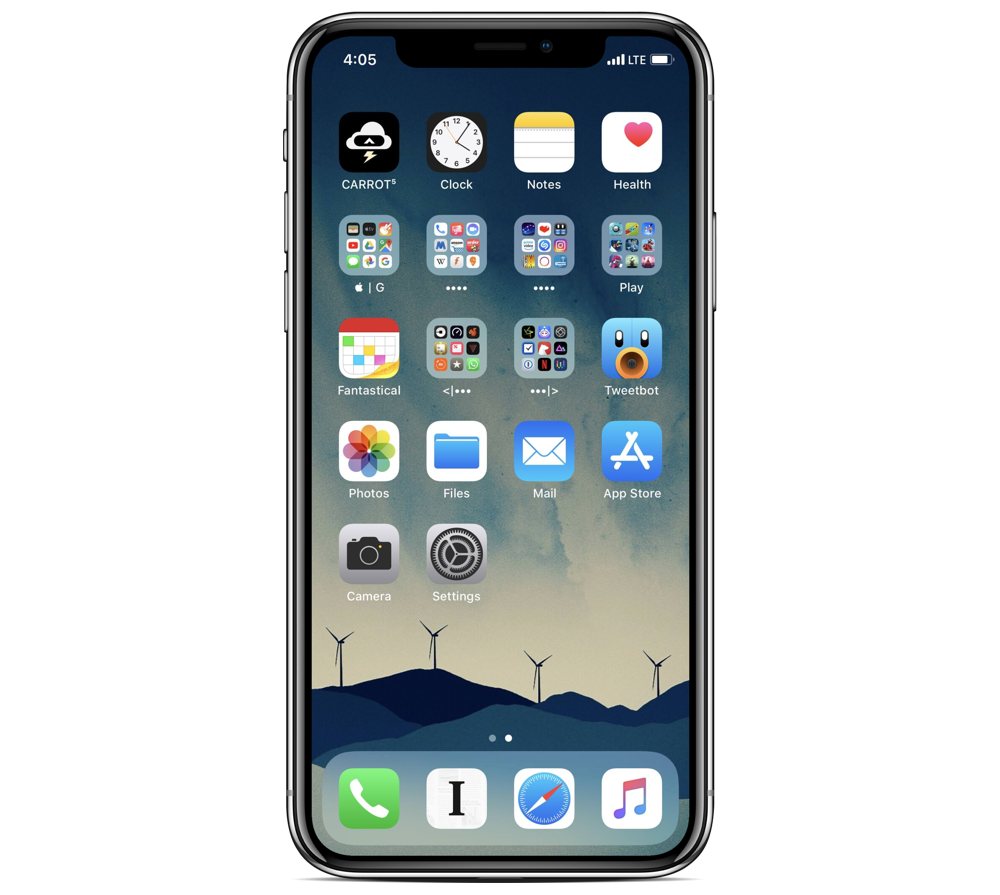 I currently use a iPhone X (Silver, 64GB)—with a Spigen Liquid Crystal case—that I bought rather unwillingly after my iPhone 6s had several major issues.
I am a fan of the never-ending display, but not a fan of its weight.
Where can we find your wallpaper online?
You can download my wallpaper here.
What apps do you use the most, and why?
Honorable mention
Bobby: I use this app to manage my subscriptions, both online and offline. It sports a unique user interface where all your subscriptions are displayed at-a-glance.
Which app could you not live without?
Workflow. Generally regarded as "the holy grail of iOS" and acquired by Apple about a year back, this app features deep and powerful automations that make life a whole lot easier. If you know how to code, no matter how light, this app will appeal to you for common things that require extra steps to achieve. Some of my favorite custom-made workflows are:
Play Favorites: plays all songs from your Apple Music library that you've listened to more than once.
Clipboard: display, clear, or create a note in the Notes app using this workflow.
Download Time: tells you the time required for downloading a file.
---
There are more Sweet Setup interviews right here.
Want to share your setup? We'd love to hear from you. Just fill out this form with some basic information and we'll be in touch.
---
Wait. There's a Bonus….
Custom Productivity Templates
We have a set of custom productivity templates that work well with the iPad app, GoodNotes. And if you want to try them out, we've put together a free guide that can help you.
We'll show you…
How to create and save custom page templates in GoodNotes.
How to use those page templates to transform GoodNotes into your own productivity notebook (or any other type of notebook replacement).
Plus, we also have included a couple of our custom productivity templates for you to get started with. These templates are right out of our popular productivity course.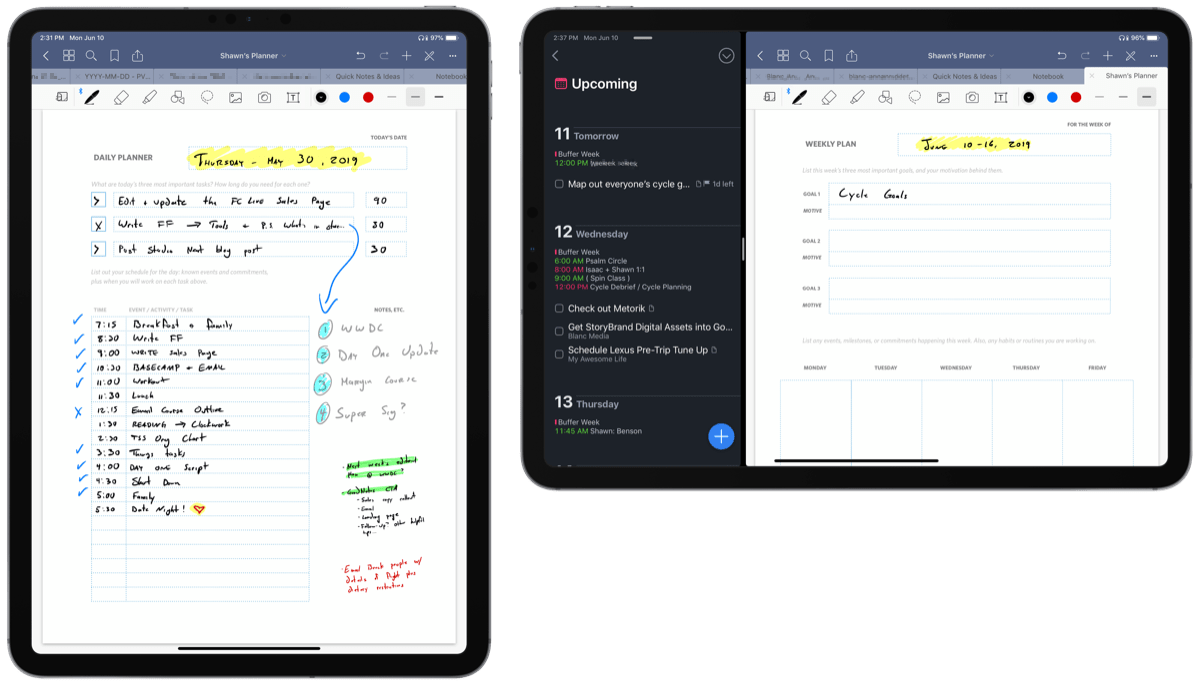 The custom templates and the guide are available for FREE to our email subscriber community. And you can get it right now. By joining the Sweet Setup community you'll also get access to our other guides, early previews to big new reviews and workflow articles we are working on, weekly roundups of our best content, and more.