Aditya Daniel's iOS setup
October 5, 2015
Every week we post a new interview with someone about what software they use on their Mac, iPhone, or iPad. We do these interviews because not only are they fun, but a glimpse into what tools someone uses and how they use those tools can spark our imagination and give us an idea or insight into how we can do things better.
New setup interviews are posted every Monday; follow us on RSS or Twitter to stay up to date.
---
Who are you and what do you do?
Hi! I'm Daniel Aditya Istyana. My primary job is at a clinical laboratory as a quality assurance officer of chemistry. I'm responsible for maintaining 120 branch offices and maintaining quality levels through various processes. Besides that, I'm also a freelance writer for an Indonesian tech blog. At night and during my spare time I write my own blog as well. I'm also currently going to college for a computer science degree.
When I have spare time, I often generate more ideas than I have time.
Which iPad do you have?
iPad Air. It's a nice upgrade from the iPad 3.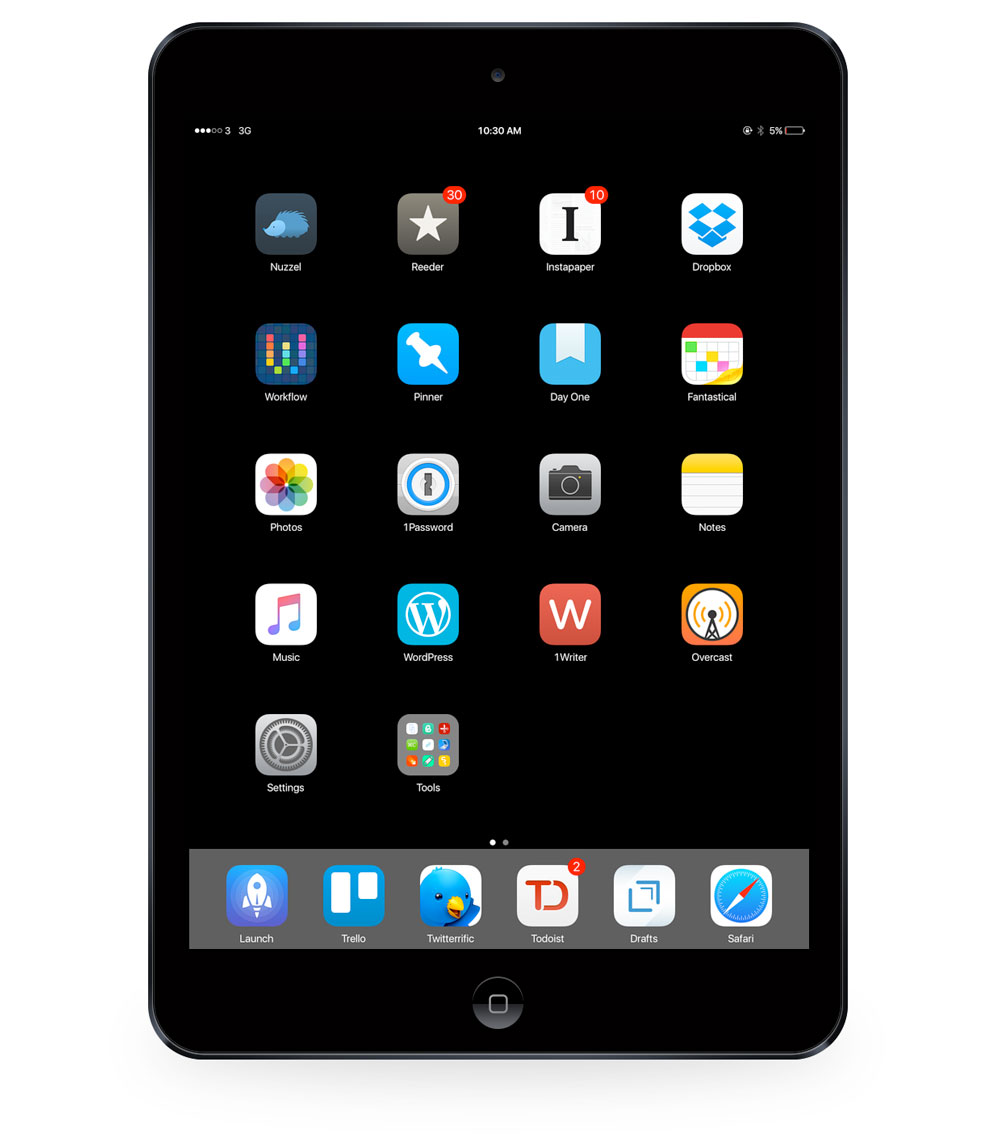 How are you using your iPad on a daily basis?
A lot. I use it to catch up with recent news through RSS. I also use it for browsing the internet, listening to podcasts, and writing.
What apps do you use the most, and why?
For my freelance work, I use Trello for managing tasks. For my primary work, I use Todoist for managing my to do lists and tasks.
Working in the quality assurance department means I need to keep track of several projects, and I couldn't do this without Todoist. It's available on all platforms and has natural languange features, which made me finally switch from Things.
For email and calendar, I use Fantastical and Dispatch. These are two iOS apps that I think everyone should have.
I use Drafts for every new piece of text that starts on iOS. Ideas, notes, drafts, etc. — they all start in Drafts. Maybe it serves as my external brain since you're always greeted with blank space to jot down your thoughts. I save all my notes on Dropbox as plain text files.
Sometimes, when I have to provide screenshots for my writing, I use Pinpoint to annotate them and Longscreen to clean up the status bar.
Workflow also saves me a ton of time when I need to create a linked post for my site.
To keep up with Twitter, I use Twitterific on iPad. For logging movies and journaling, I use Day One.
Interesting links go to my Pinboard, and I use Pinner to organize it. Articles I want to read later always go to Instapaper. It's a great combination when you have spare time to read. Reeder 2 is also a great app to follow blogs you like through RSS.
Which app could you not live without?
Todoist and Drafts. Without them, I would lose many ideas and be disoriented.
---
What iPhone do you have?
I have a white iPhone 6.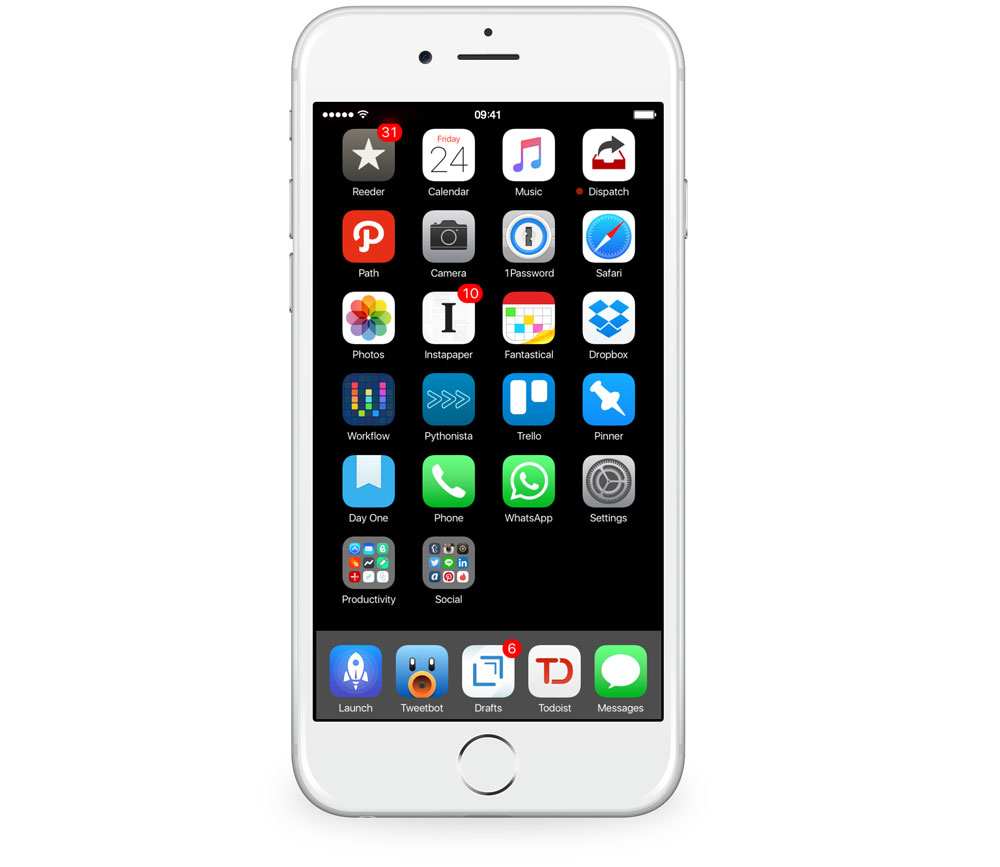 What apps do you use the most, and why?
As my communication device, I need to send messages or call someone quickly. That's why Launch Center Pro is on my dock. I have speed dial and message template actions in it. For the rest of the apps, the usage is almost the same as the iPad setup.
Which app could you not live without?
Besides Todoist and Drafts, and Messages. Apple iMessages are a great way to stay connected with family and relatives.
---
There are more Sweet Setup interviews right here.