How to access Apple Music playlists from the Today view with Workflow
December 29, 2016
Workflow is a fantastic app for iOS that allows for all sorts of automation goodness. While I am not super heavy into iOS automation, MacStories provides a wealth of resources for getting started. What I want to explain for the purproses of this tip is how to add access to some of your favorite Apple Music playlists from the Today view using Workflow.
I have six playlists that I rotate through. They are my New Music Mix, my Favorites Mix, A List: Singer-Songwriter, A List: Americana, Pop Workout (for running), and New Voices Singer-Songwriter.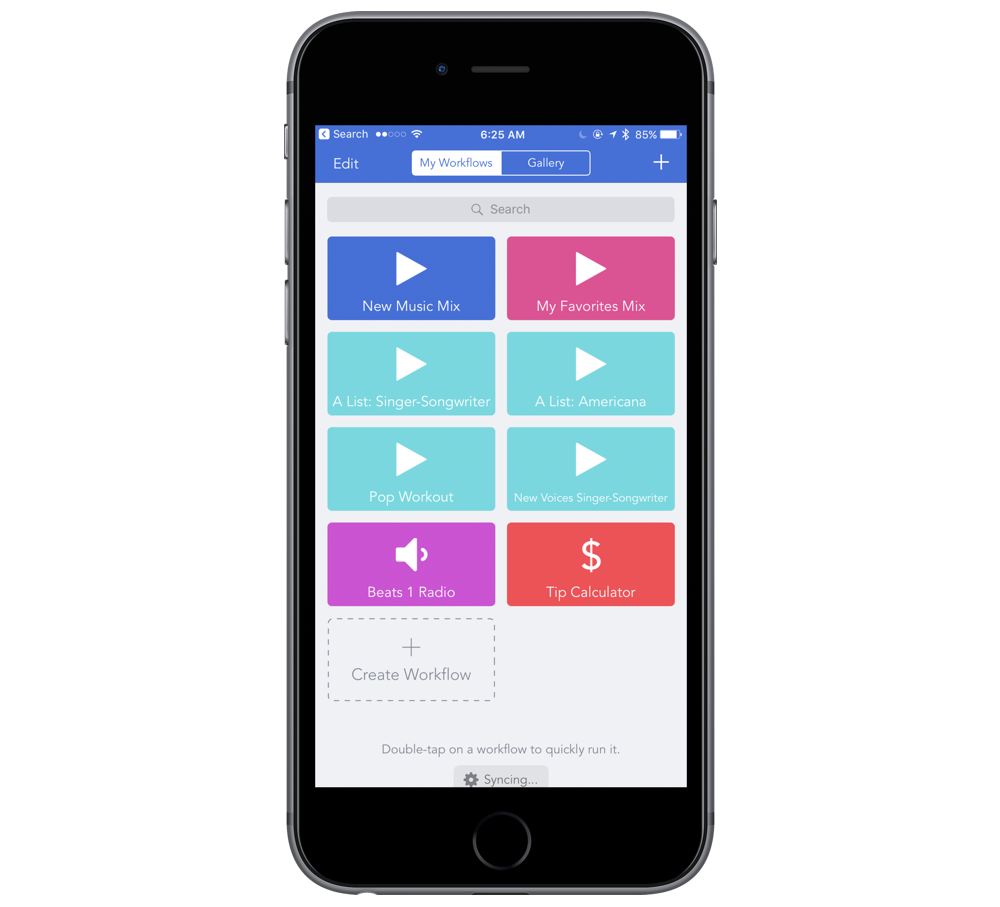 While I've added some of them at the bottom, here is how you can make your own. Tap the + button in the top right to make a new workflow, then choose Today Widget. Scroll to Music and drag Get Playlist to the Workflow window. You can now tap Choose, and you will be prompted to select your playlist. Next, add the Play Music action to the workflow. The Play Music action will also allow you to shuffle the playlist prior to playing. You can then tap the gear in the top right corner to rename the Workflow to something more appropriate.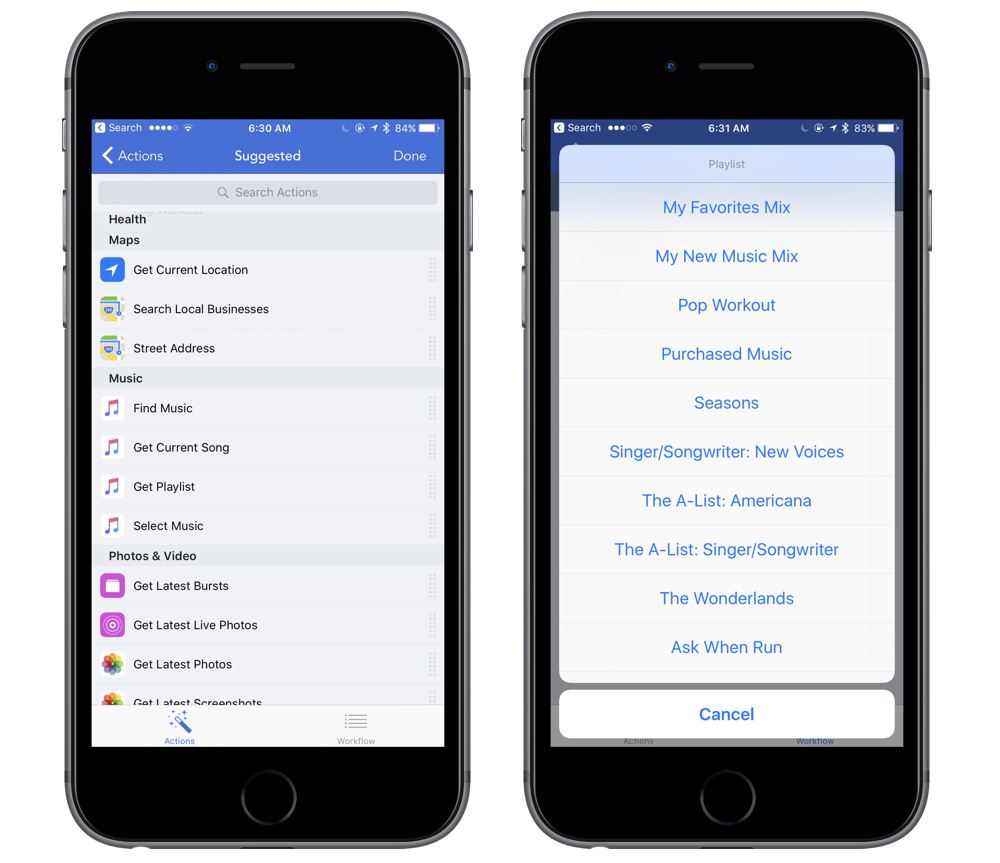 Workflow also makes it incredibly easy to add these to your Today view as well. Tap the gear in the bottom of the main My Workflows screen, then tap Today Widget. From here, you can add your new Workflow to your Today view for easy access.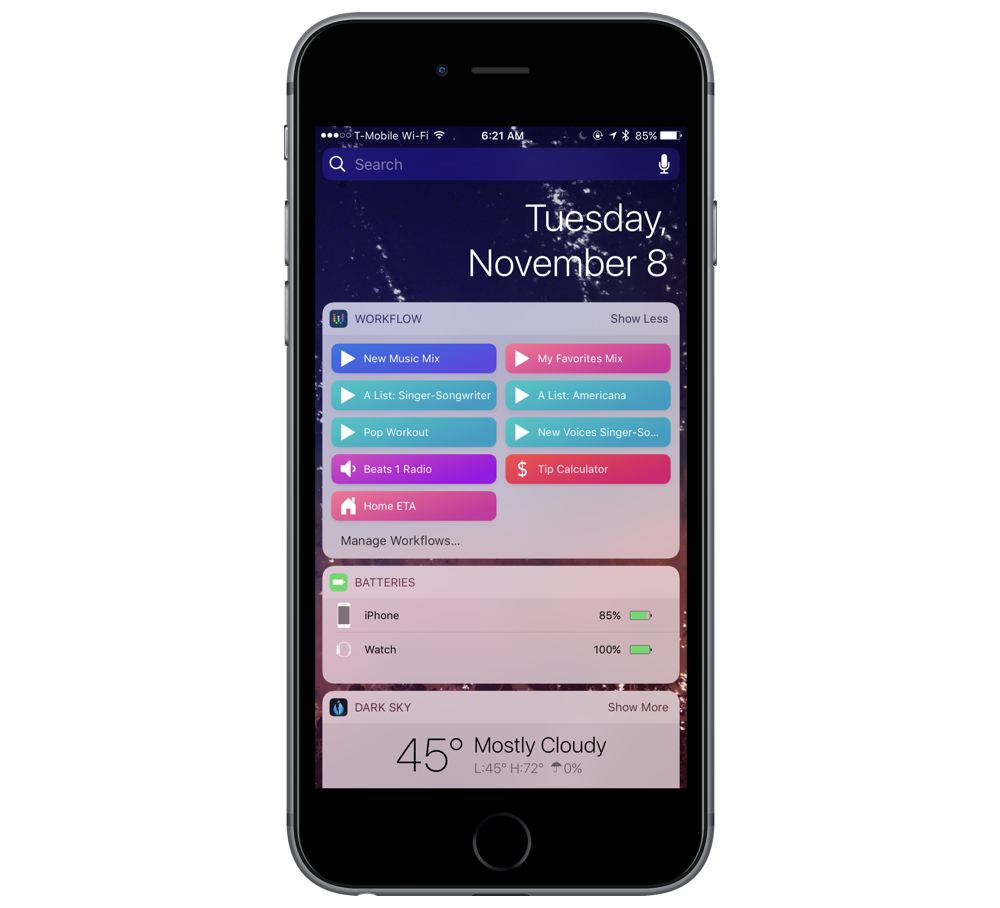 Here are a couple of mine if you want to import them:
---
We have more helpful tips right here.
---
Free Productivity Guide: Download our simple guide to productivity to help you improve your workflows and be more focused with your time and attention. Get it here.