A world-class business education in a single volume (Sponsor)
September 15, 2020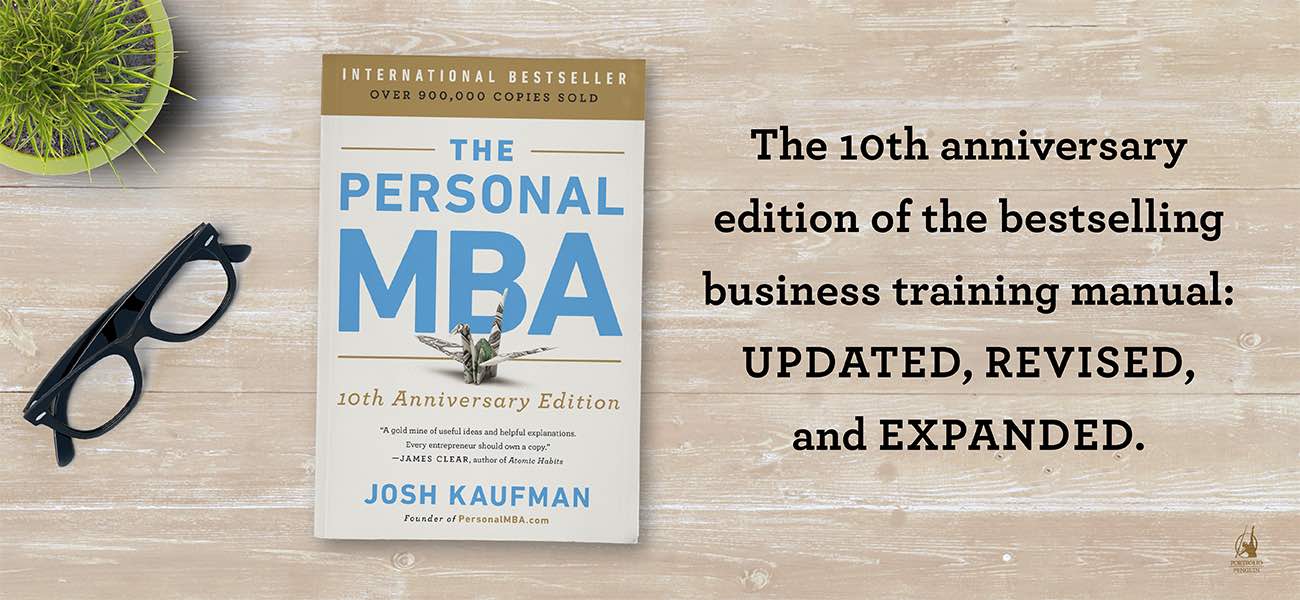 The vast majority of modern business practice requires little more than common sense, simple arithmetic, and knowledge of a few very important ideas and principles.
The Personal MBA 10th Anniversary Edition provides a comprehensive overview of every major business topic: entrepreneurship, product development, marketing, sales, negotiation, accounting, finance, productivity, communication, psychology, leadership, systems design, analysis, and operations management…in clear, straightforward, and simple terms.
"My well-worn copy of The Personal MBA has been sitting within arms reach by my desk for the better part of the past decade. Since starting and growing my own business, this book has been my go-to manual for so many insights, clarity, and wisdom that I never learned in school." — Shawn Blanc, Founder of The Sweet Setup
The Personal MBA will help you do great work, make good decisions, and take full advantage of your skills, abilities, and available opportunities–no matter what you do (or would like to do) for a living.
You can read a free excerpt of The Personal MBA here.
---
Our thanks to The Personal MBA 10th Anniversary Edition for sponsoring the site this week.