A Roundup of Some Great iPhone XS and XS Max Cases
December 11, 2018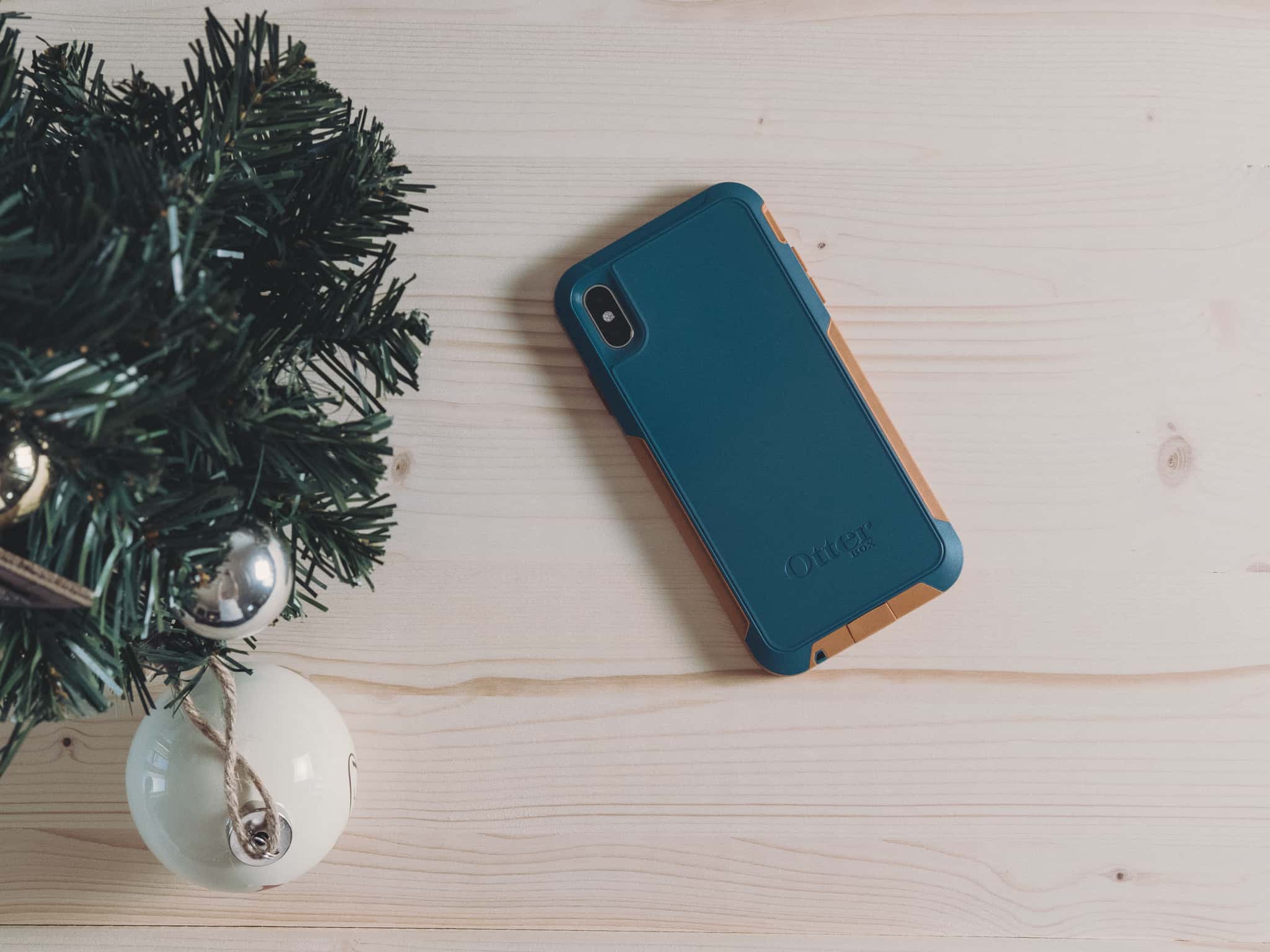 We've written a few different iPhone case guides over the years, specifically whenever there's a new iPhone model with a new body and design. Our last guide was back in 2016, where we outlined a range of our favorite iPhone 7 Plus cases for general use, major protection, and for a slim fit.
We're back at it today, but this time with a new range of iPhones and a new range of cases. The major players from 2016 are still the major players of 2018/2019; Apple, Otterbox, Incipio, and Peel continue to create great cases for all range of uses and iPhone sizes.
Yet, there was a time when our quick case guide was more indicative of the market at large. When Apple debuted the iPhone 6 and 6 Plus, we took a look at a range of new cases that fit the larger iPhone bodies. The number of cases on the market back then was considerably less than what we have today. As a result, this guide can't be a catch-all, one-stop-shop guide to find the perfect case. There really are too many cases to test.
We've also left iPhone sleeves off this list, as we've done in the past. I ordered a Sena Ultra Slim leather sleeve for the iPhone XS Max, but I don't think it's appropriate to include this type of case in this guide. This is a case list, not a sleeve list. Sleeves have a specific use, but they aren't for everyone.
Hopefully something below catches your eye and matches your needs nicely.
Get Our Best Photography Tips & Workflows
Transform your photos and edits from average to awesome with our in-depth, mobile photography course. It's jam-packed with training, ideas, and lessons that can literally transform your photography overnight.
---
For General Purpose and a Hint of Style: Apple Leather Case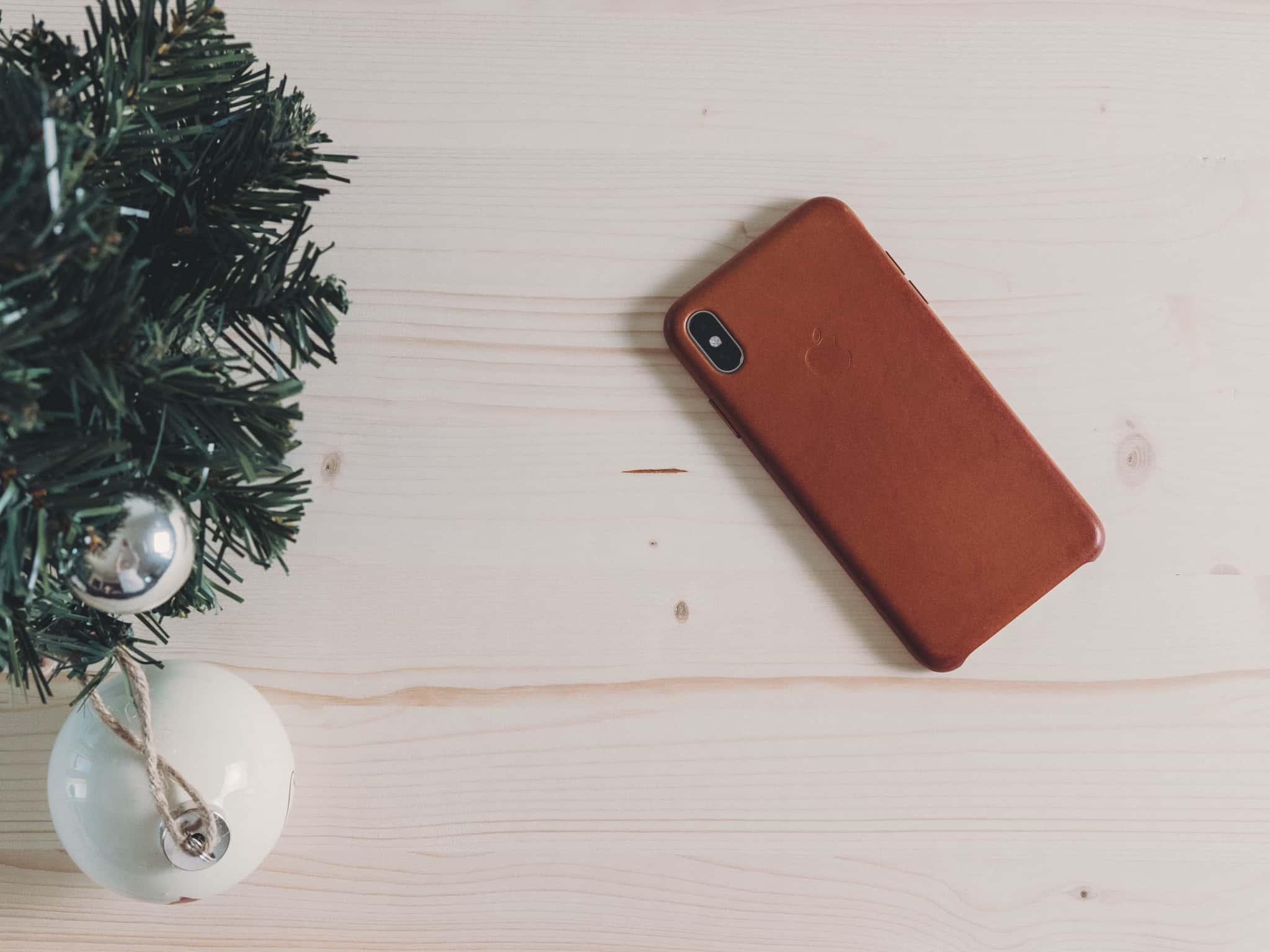 Apple's Leather Case for iPhone is, effectively, the default choice for iPhone owners. After four or more iterations, Apple's Leather Case is becoming an increasingly perfected product that leaves very little room for complaints. It provides ample protection, it's easy to take on and off, and it has a great style that fits with a range of fashions.
Pros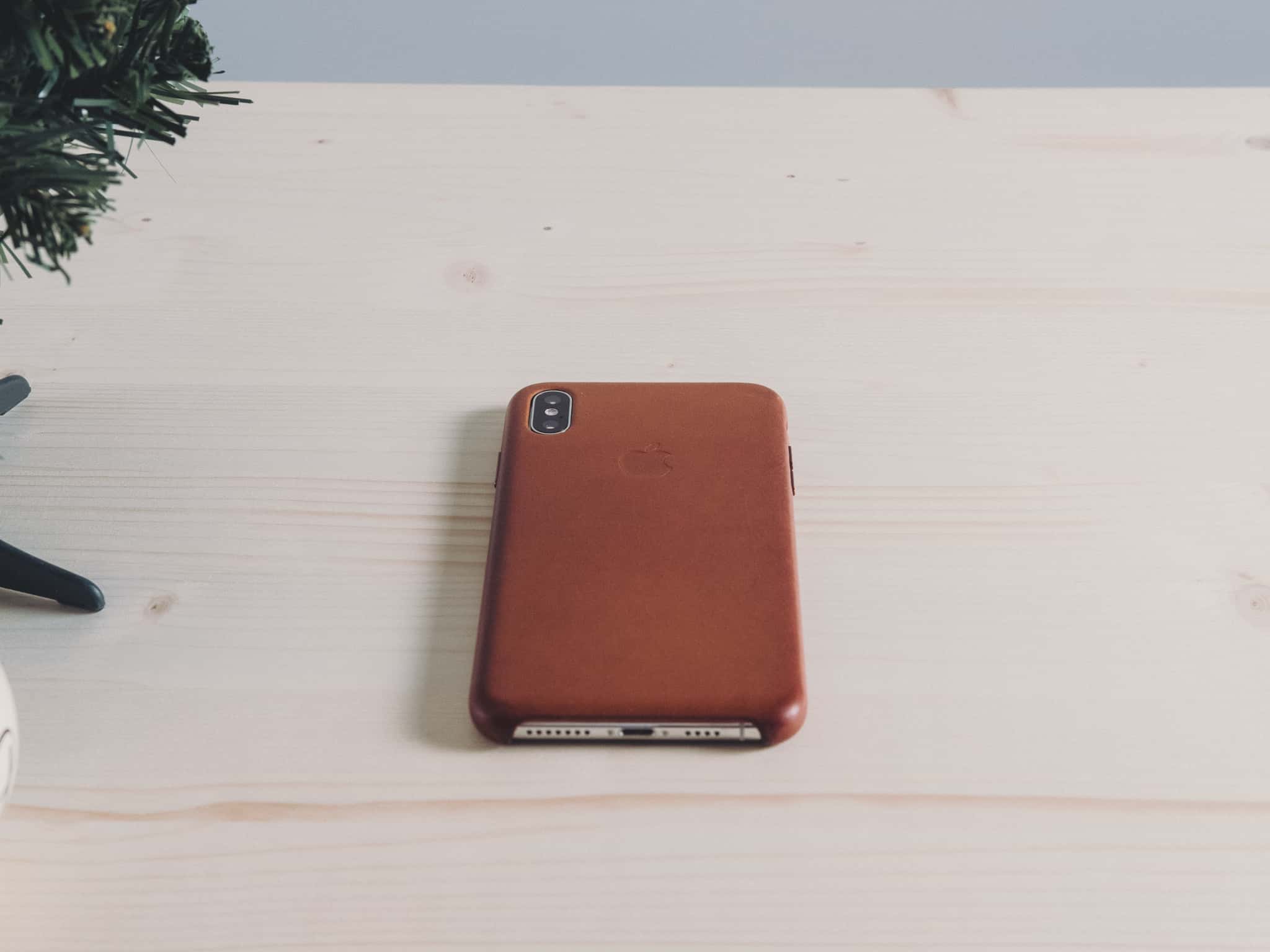 Leather: Apple's leather may not be the highest quality (just ask any leather connoisseur), but the leather is soft, supple, durable, and ages tremendously over the lifetime of an iPhone. Saddle Brown is one of the few year-over-year color choices (as are Black, Midnight Blue, and Product Red), and this saddle brown color ages wonderfully without collecting major color from your blue jeans.
Buttons: The Leather Case buttons are now aluminum and provide a great clicky feeling. Past Leather Cases — and especially Apple's Silicone Cases — had particularly mushy buttons. These buttons are just about perfect.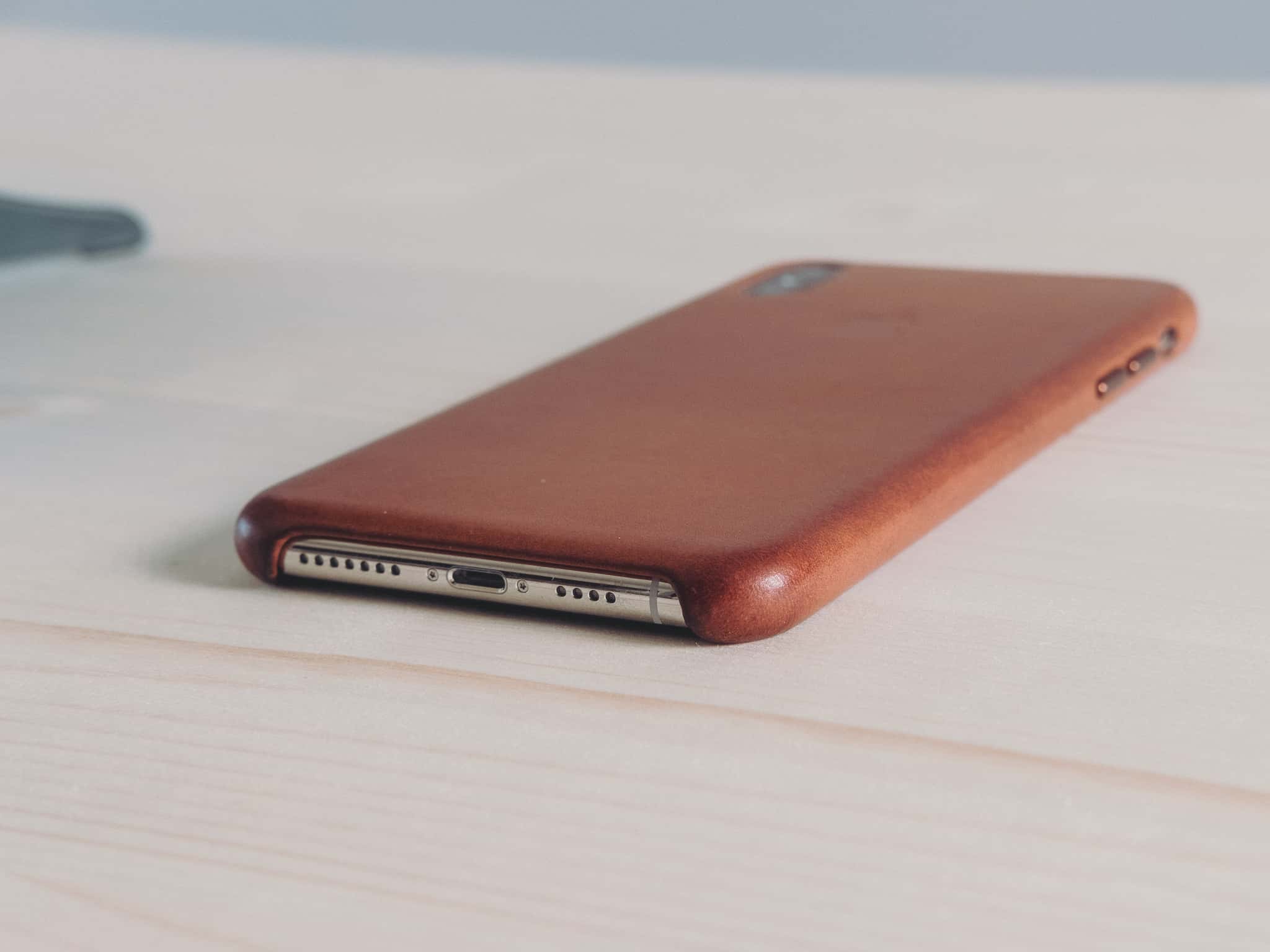 Large Bottom Cutout: Apple's Leather Cases used to have more leather around the speaker grill, headphone jack, and Lightning port at the bottom of the iPhone. The latest Leather Case just includes one large cutout, making it easy to take the case on and off.
Cons
Cost: Like all Apple products these days, the Leather Case doesn't come cheap. At $49 USD ($70 CAD!), this is one of the more expensive cases on this list and prices in alongside much more protective options like the Otterbox Pursuit.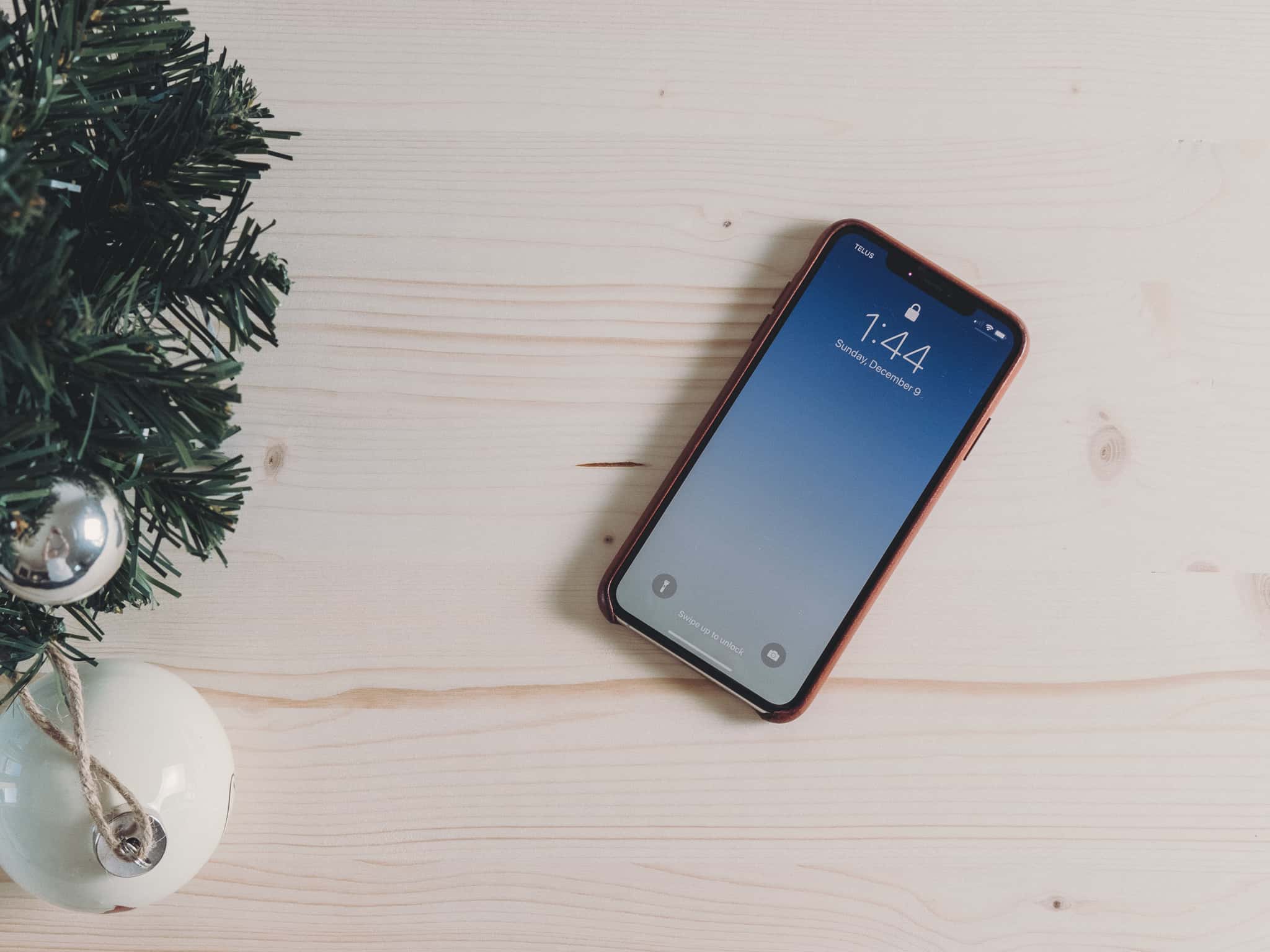 Mute Switch Cutout: Apple's mute switch cutout has always been a pain in the butt, and this year's Leather Case is no different. You need nails in order to jam your finger or thumb into the cutout to flip the switch on and off, and if your nails are too big, you'll end up scratching the edge of your case. This Leather Case continues to make those awkward ringtones that much more difficult to quickly mute.
For the Ultra Thin Variety: Peel Super Thin Case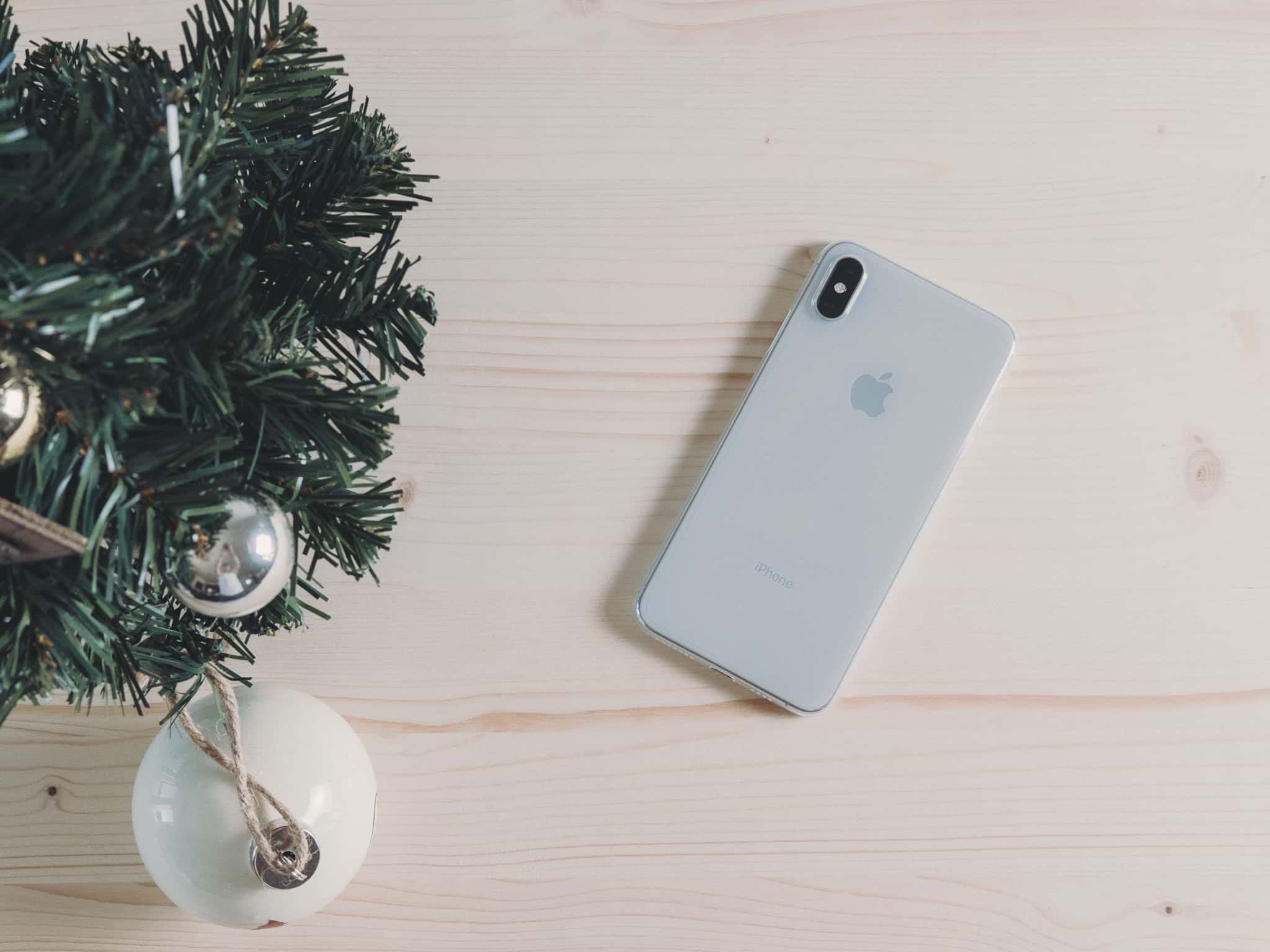 We looked at the Peel Super Thin Case in years past, but this year's Peel case seems to be slightly different. This year's Peel case feels more durable and more tactile, making for easier holding of the iPhone and making for a longer case lifetime. For those looking for an ultra thin case that shows off the iPhone's beauty, the Peel Super Thin Case (in clear) is a great choice.
Pros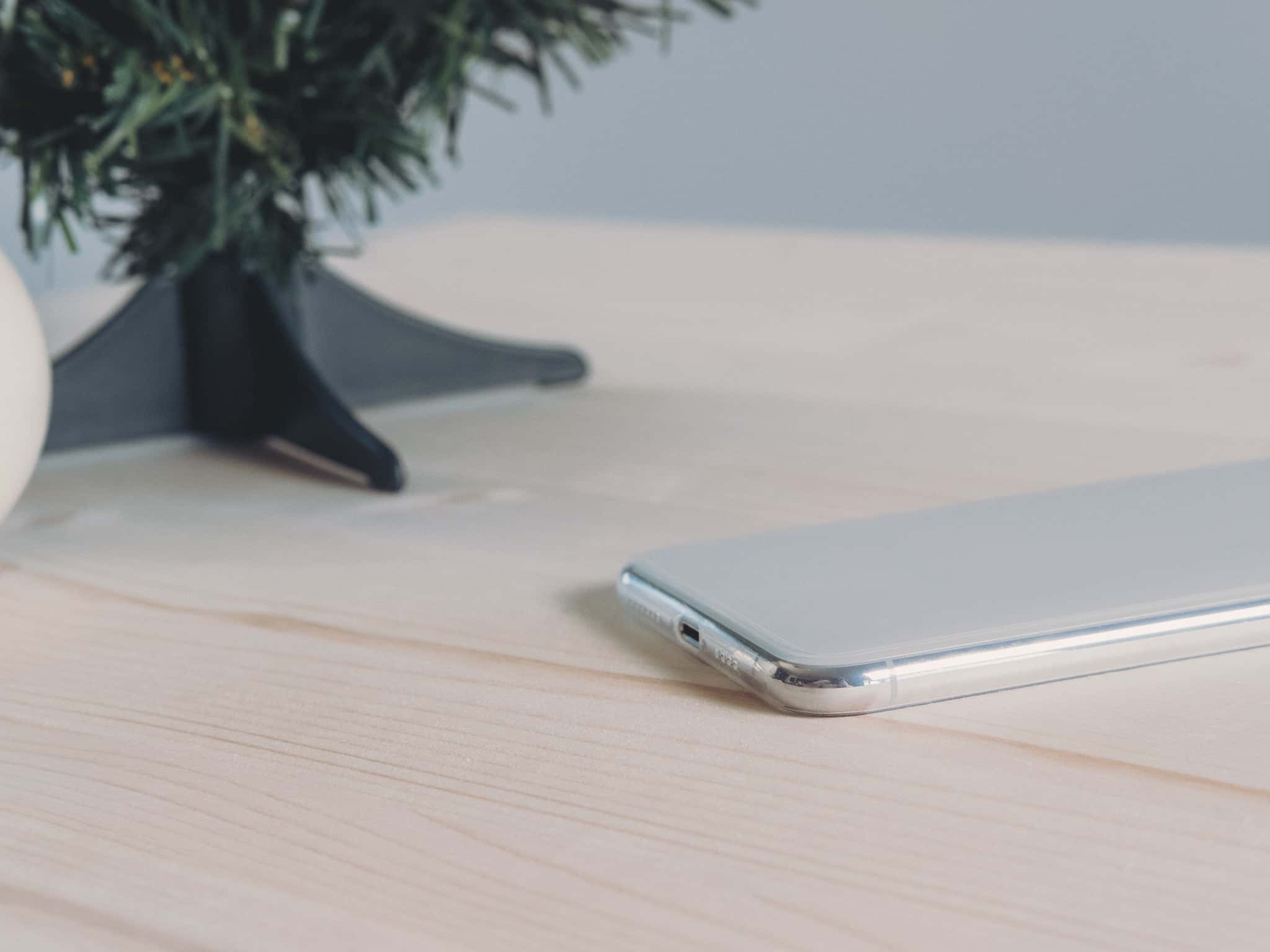 Ultra Thin: It's right there in the name — the Super Thin Case from Peel is extra thin, extra light, and hardly adds anything extra to the iPhone. Sliding this in and out of your jeans pocket is the closest thing to sliding a naked iPhone into your jeans pocket. If you don't need extra protection but want to protect from smaller bumps and scratches, this will do the trick.
Grippy: When I looked at the Peel case for the iPhone 7 Plus back in the day, the Peel case had a more matte finish that didn't pick up fingerprints, but was much less grippy. This time around, the clear case I have in hand does the exact opposite: much more grippy, but many more fingerprints. The larger XS Max can be a bit awkward to wield sometimes, so the extra grip is nice to have.
Transparent: The clear Peel case does this better than colored Peel cases, but the principle is the same: ultra thin cases like the Peel case don't obstruct the iPhone's beautiful form factor, and the clear case even shows off the beautiful stainless steel edge. This is the case for those wanting to flaunt the iPhone's design, not their case's design.
Cons
Cost: Now, in comparison to the $50 Apple Leather Case, $25 USD isn't much for the Peel case. However, there is considerably less expensive material at play here, making the $25 price tag feel much higher than it is. You'd be hard-pressed to find a much less expensive case, but be prepared to discover you're paying for a very thin piece of plastic.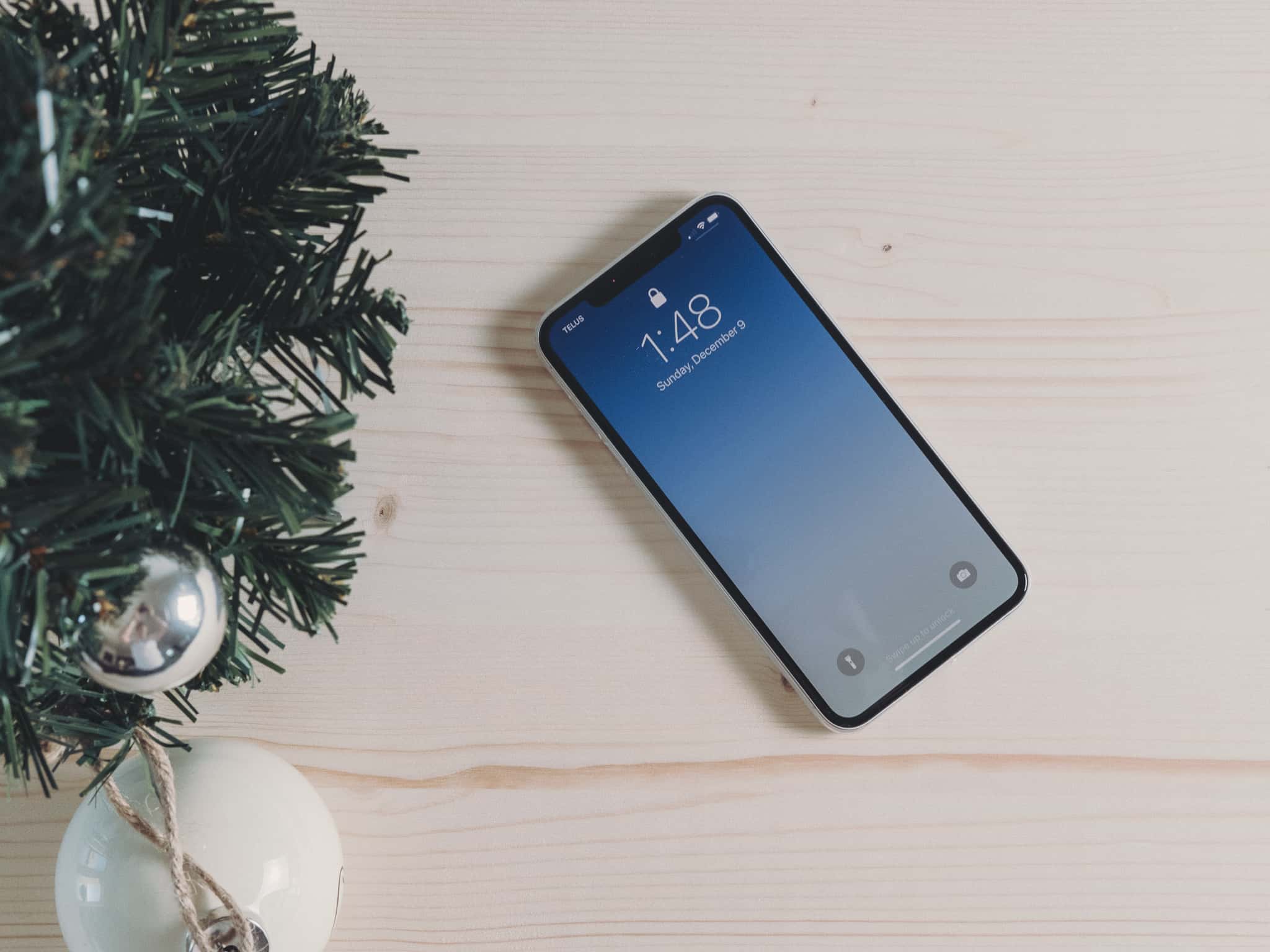 Fingerprints: One of my favorite parts of the matte Peel case I had back in the day was that it didn't pick up any fingerprints whatsoever. This year's clear Peel case's grippiness makes for more fingerprints and more attraction of small dust and dirt particles to be seen.
Difficult to Remove: Because of the Peel's thinness, putting the iPhone into the case and taking it out is a bit of a hassle — it doesn't simply snap into place like other cases. I've been afraid of bending, tearing, or wrecking either my iPhone or the Peel case, especially when trying to remove the iPhone. This isn't a permanent case (put on once and never take off), but it's certainly designed to be removed at a minimum.
Great All-Around Case with Extra Protection: Incipio DualPro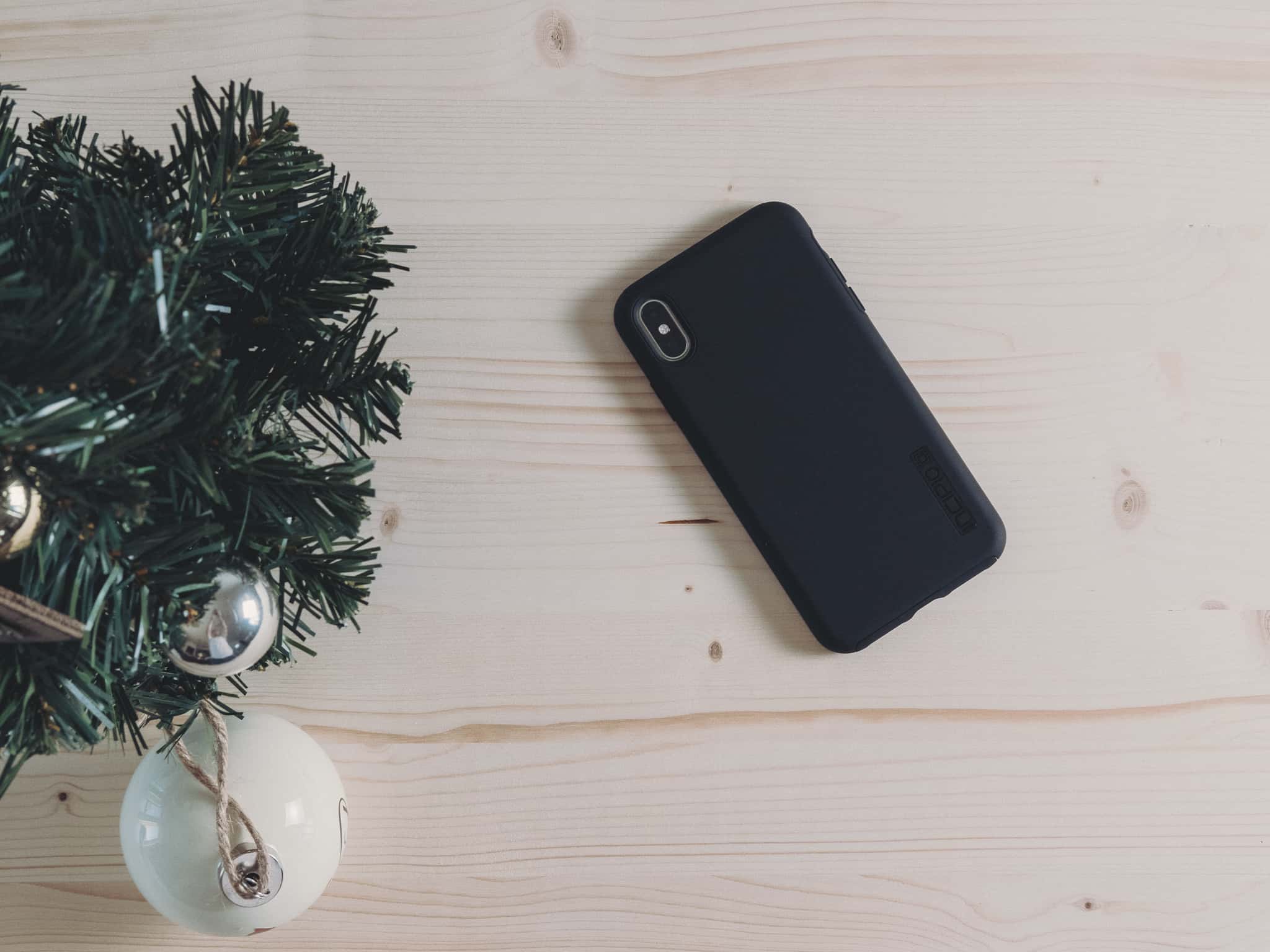 Incipio's cases, year-in and year-out, are some of the best value cases you can buy. The DualPro comes in at only $30 and provides a relatively slim profile with extra protection. If you don't care too much about what your case looks like and just want a general, no-fuss case, don't look past the DualPro.
Pros
Cost: As I just mentioned, this is probably the best feature of the Incipio DualPro. With the extra layer of protection (both soft rubber and hard plastic), an extra element of grippiness, and a relatively slim profile, $30 USD is a wonderful value.
Dual-Layered Protection: The DualPro has always come with a two-layer design: soft rubber for nestling your iPhone, and a hard plastic shell for the major drops and bruises. The DualPro is rated to keep your iPhone bump and scratch free (at least, everything that isn't the screen) from drops up to 10ft. For the average person, this is all the protection you'll need.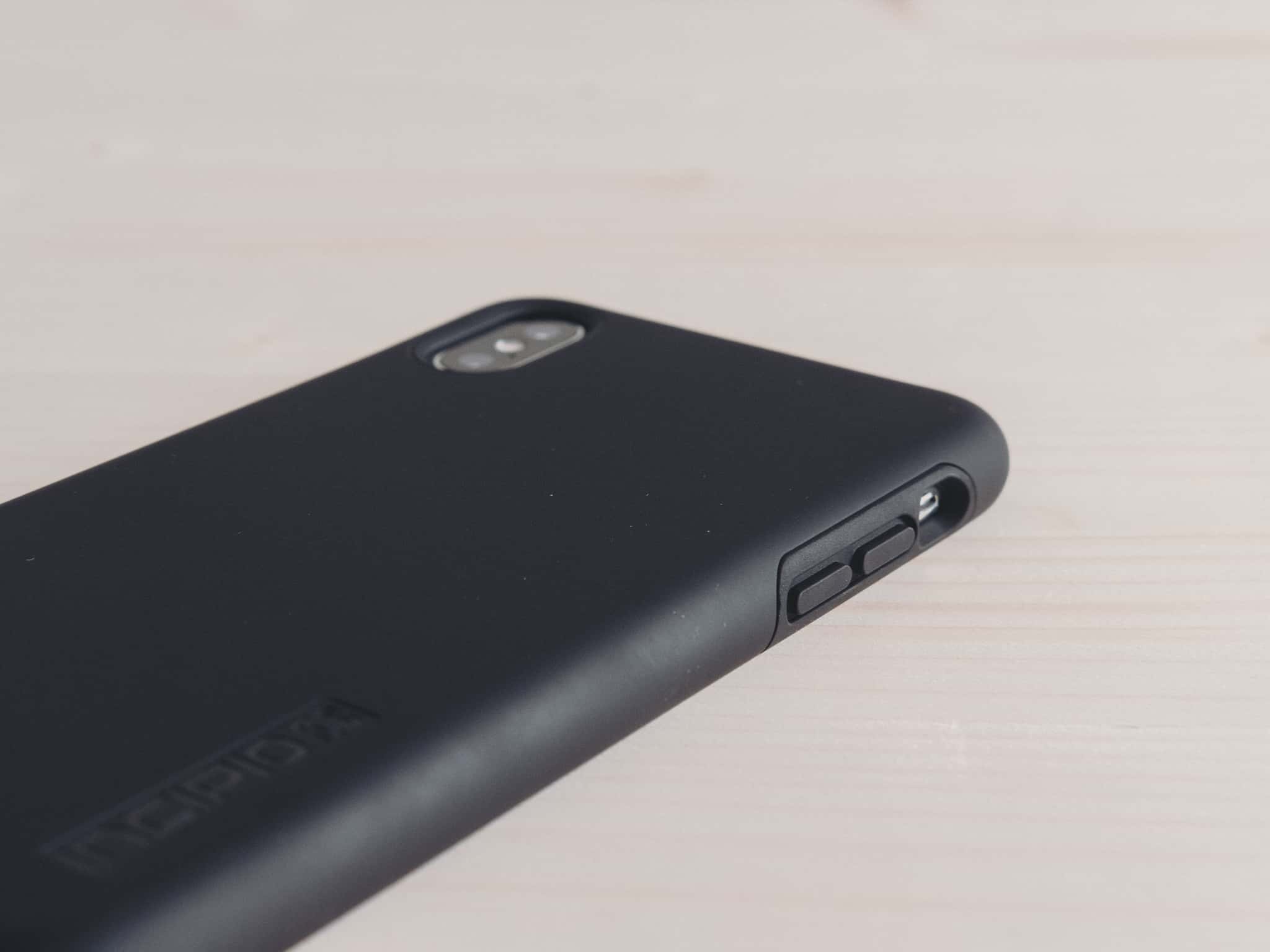 Tactility: The iPhone gets more grippy each year, but by no means is it difficult to drop. The DualPro's hard plastic exterior has a grippy finish, providing some extra friction between your iPhone and your hand. It's not as grippy as some other options out there (like Apple's Silicone Case, for instance), but it should do the trick.
Cons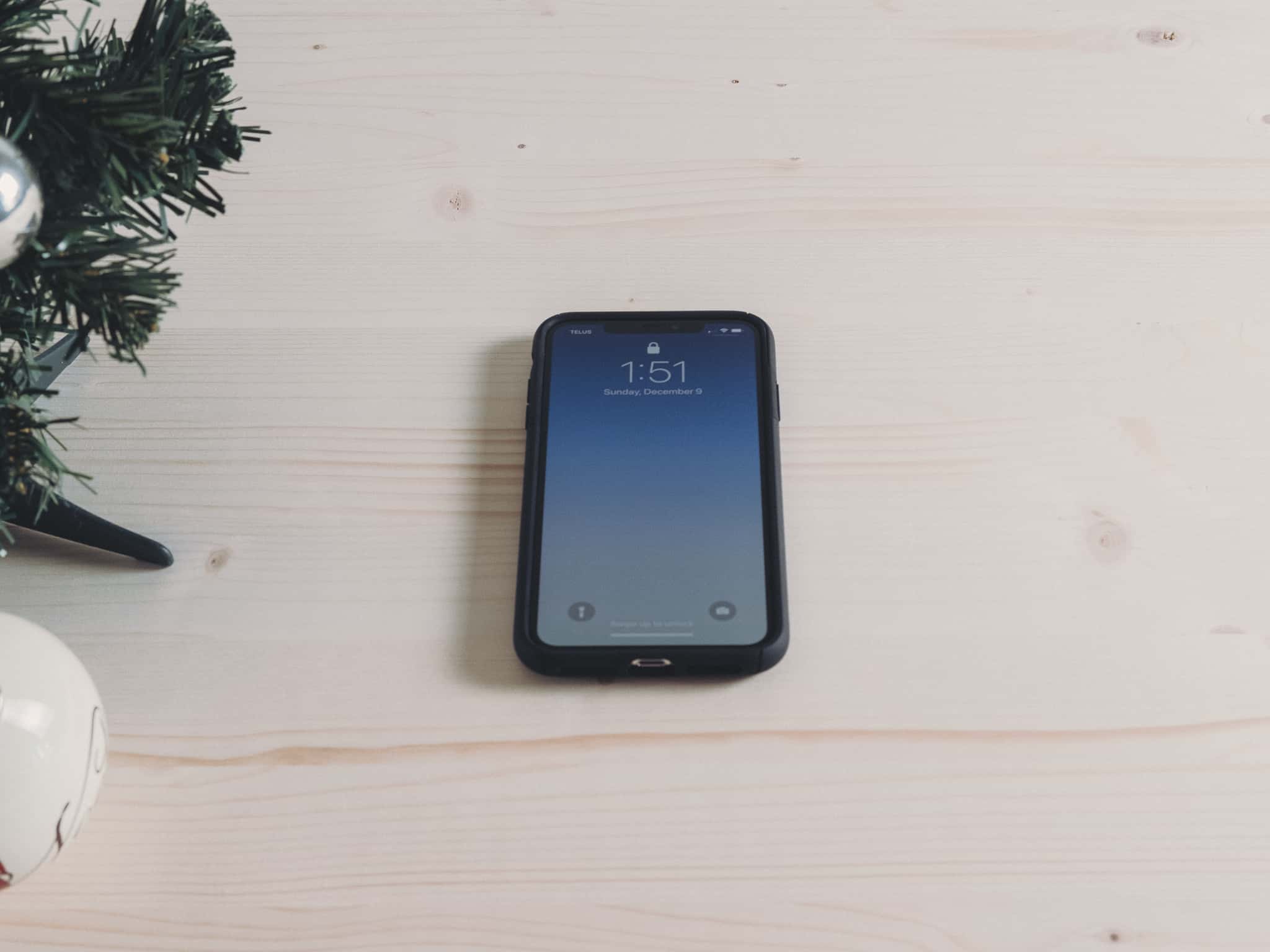 Plain and No Frills: For some people, this will be a positive. However, especially with the black DualPro, there isn't much to look at. An Incipio logo on the back of the case is all you'll get for "style." You can buy the DualPro in multiple colors, but you won't be buying this case to match your fashion choices like you might with Apple's Leather Case.
Mushy Buttons: The DualPro covers the iPhone's buttons with the interior soft rubber layer, and this rubber layer is exposed to your thumbs when you want to lock your iPhone. The soft rubber makes for a less precise, more mushy button experience. It's not bad as a whole, as the soft rubber is relatively firm in relation to past cases, but button presses are more mushy than Apple's Leather Case, for instance.
Another Case for General Use with Some Extra Protection: Incase Pop Case II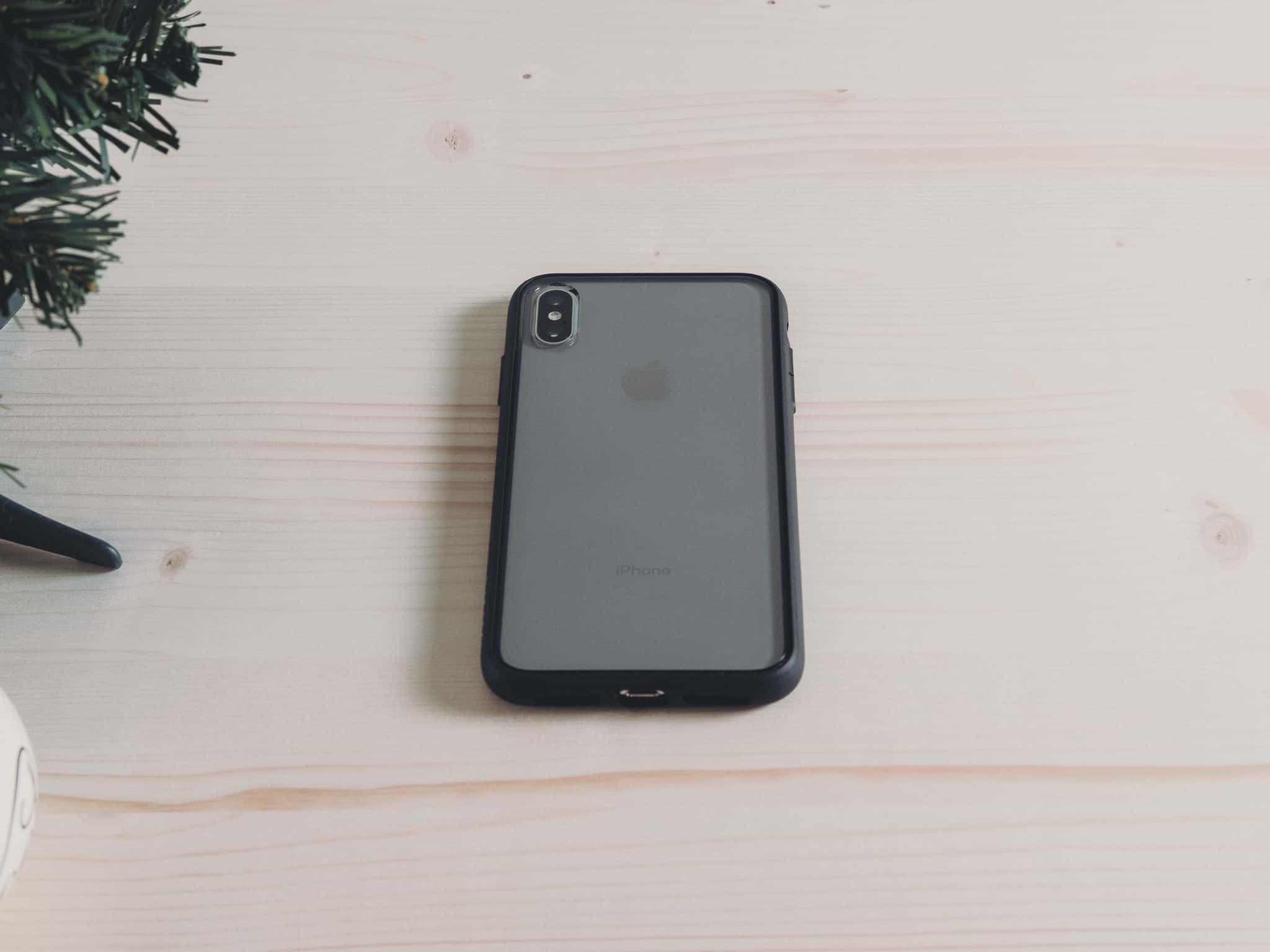 If there's one case that caught me by surprise on this list, it's the Incase Pop Case II. As a whole, it's a pretty simple case, but for the price, it offers a great feel, a solid build, and all-around protection.
Pros
Feel: This is, bar none, the best feeling case on this list. In my hand, the rounded edges of the Pop Case II are comfortable and smooth, and there's no jagged or rough edges to be found. The back is simply hard, transparent plastic, so it's neither grippy or slippery. The edges, though, are semi-grippy, with a comfortable, soft feel in the hand. It has almost leather-feeling characteristics, even though the edges are made of plastic and rubber.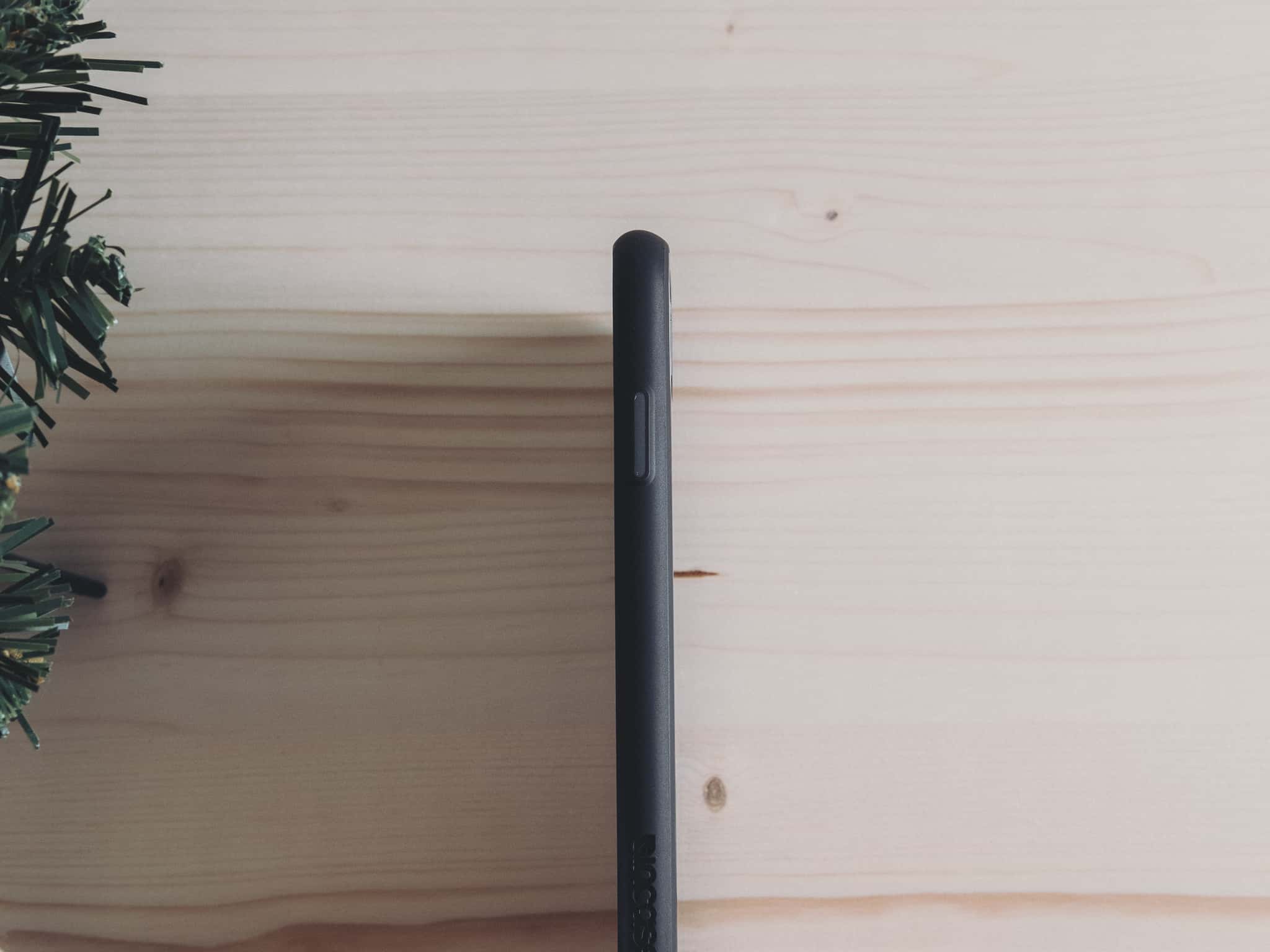 All Around Protection: I applaud Apple for cutting away the entire bottom of the Leather Case, mostly because it's much easier to remove the iPhone. If you don't want to remove your iPhone though, the lack of protection can be a head scratcher. The Pop Case II fixes this complaint, as the outer edge of the case wraps around the Lightning port and speaker/microphone grills. The Pop Case II offers head-to-toe protection, with only the camera cutout and port cutouts exposed to the outside world.
Cons
Buttons: I'm the most disappointed in the Pop Case II buttons out of any case on this list. When I tested the case, I pressed the lock button on the side of the XS Max and had no idea if I had depressed the button or not. Of course, I was holding in the button, and up popped Siri. There's effectively zero feedback on the Pop Case II buttons, so you'll have to take visual cues from the iPhone to determine if you're turning up the volume or not.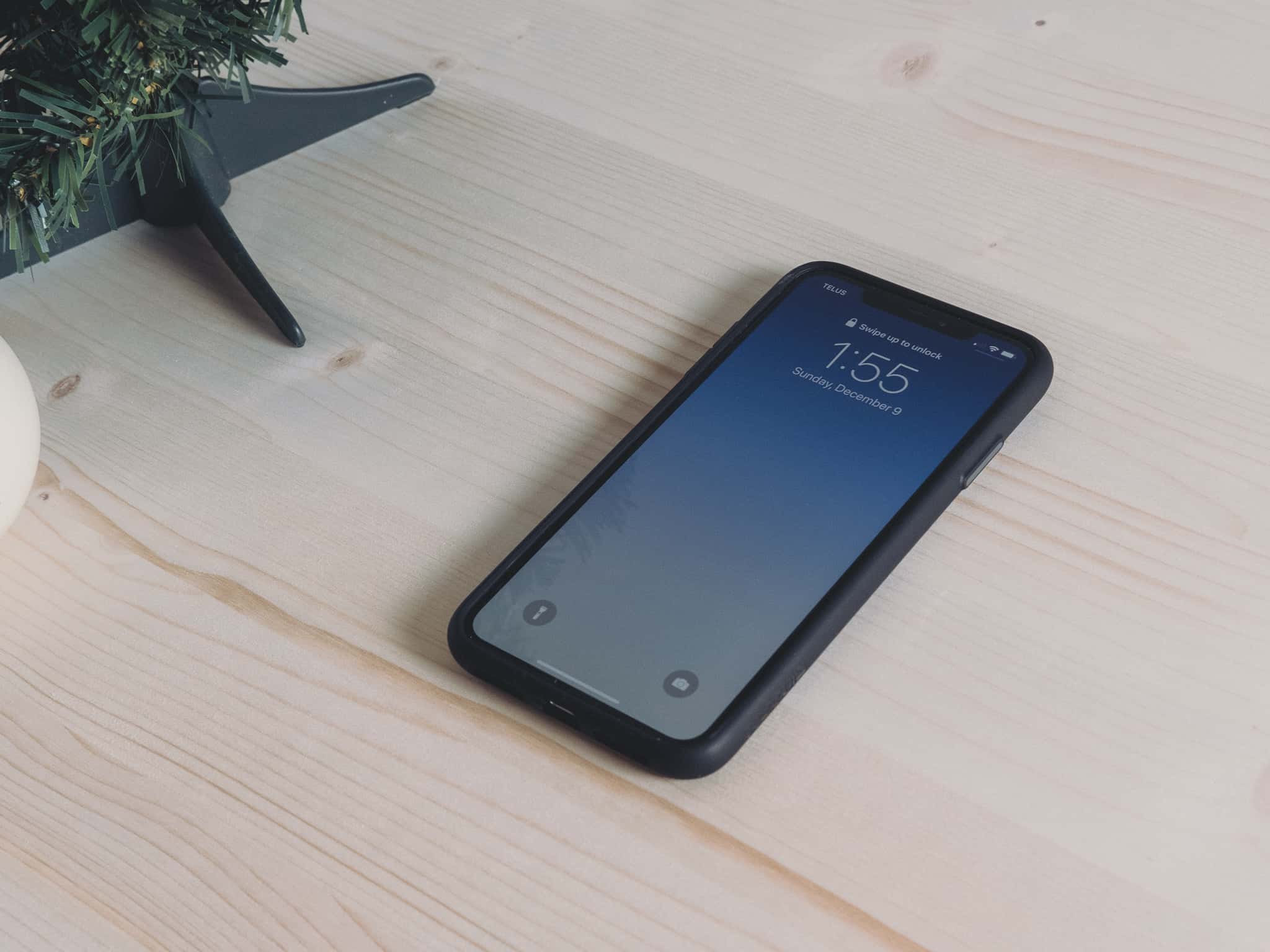 Hard Plastic Fingerprints and Scratches: I can handle fingerprints on the outside of a case — I shouldn't have to handle them, but it's not a huge deal if I have to — but I don't like when fingerprints make their way to the inside of a case. The back of the Pop Case II is effectively a hard, transparent plastic. As a result, lots of the scratches the case protects your iPhone from ends up scratching the back of the case. Rather the back of the case gets scratched, but a long lifetime of case scratches adds up to a case that doesn't age well.
For All-Out Defense Against the Outdoors: Otterbox Pursuit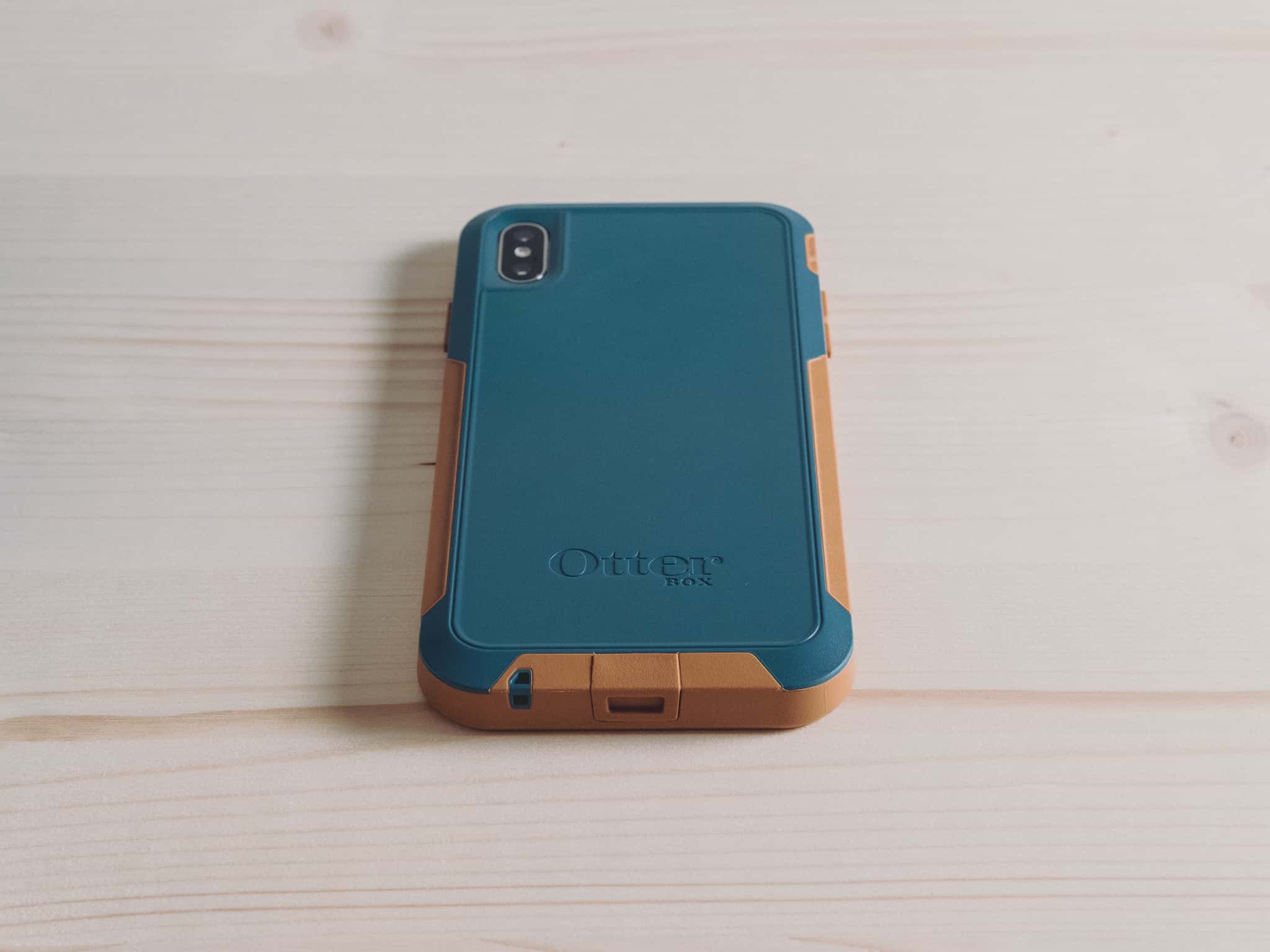 Otterbox is one of the longest players in the heavy-duty iPhone case game — I remember housing my iPhone 4 in an Otterbox Commuter case. Otterbox has pioneered the dual-layered, soft rubber and hard outer shell design, and a lot of other case manufacturers have copied the design. Today's Defender case is no different than past Defender cases and can withstand a throw against a brick wall.
The Pursuit isn't the Defender, but it still provides a load of protection against wild everyday elements.
Pros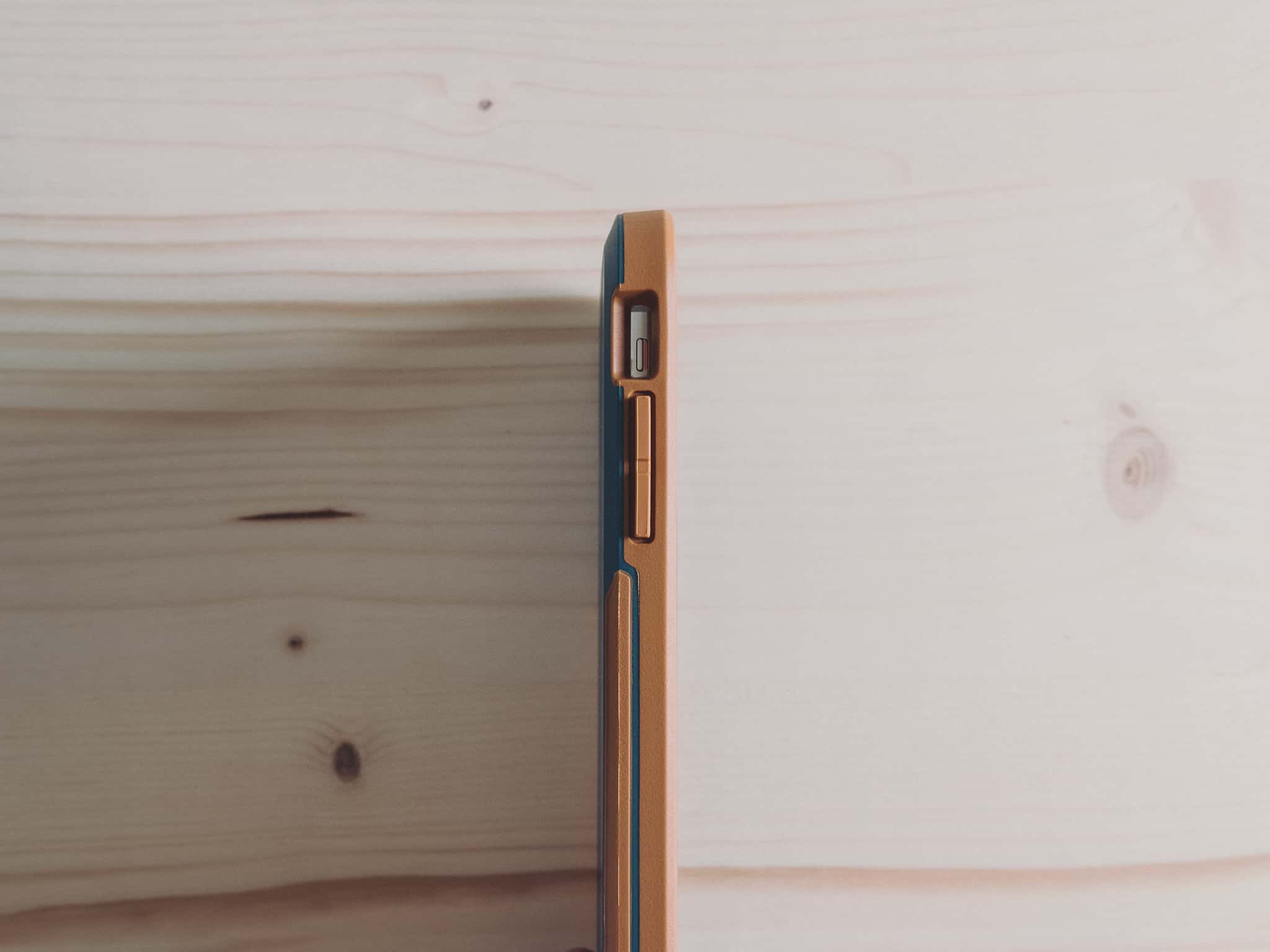 Protection: Once you safely secure your iPhone inside the Pursuit, there's simply nowhere it can go. Aside from direct access to the screen (perhaps the biggest drawback of this particular protective case), there is very little open to the outside. The Lightning port on the bottom is covered up, as are the speaker grills. The hard plastic exterior provides a lot of confidence, and since the case is so bulky, it provides a lot of extra material to grip and hold.
Design and Colors: Otterbox has the standard black and plain protective cases, but the Pursuit comes in a wide variety of funky and fun color designs. This particular case is an orange/saddle brown and teal variety, which spurs some fun outdoor auras if you ask me. Very often, these types of cases are needed in more understated environments, but the Pursuit goes against the grain here.
Fairly Easy Insert/Removal: There are times where everyone wants to take their iPhone out of the protective case. Either they are going to an event where they need a less bulky iPhone, or they just want to show off the iPhone's design. The Pursuit is one of the easiest Otterbox I've ever tested for insert and removal capabilities. Once you get over the original hurdle of molding the soft rubber around the edge of the hard plastic holder, it becomes easier and easier to insert and remove your iPhone.
Cons
Bulky: Every protective case has this downfall, and really, the Pursuit could be much worse. For the level of protection the Pursuit provides, one may even consider it to be non-bulky. However, this isn't the case for someone who needs to slide it in and out of an interior sport coat pocket or a tight pair of blue jeans. You'll need some pocket real estate for this case to be comfortable to carry around each day.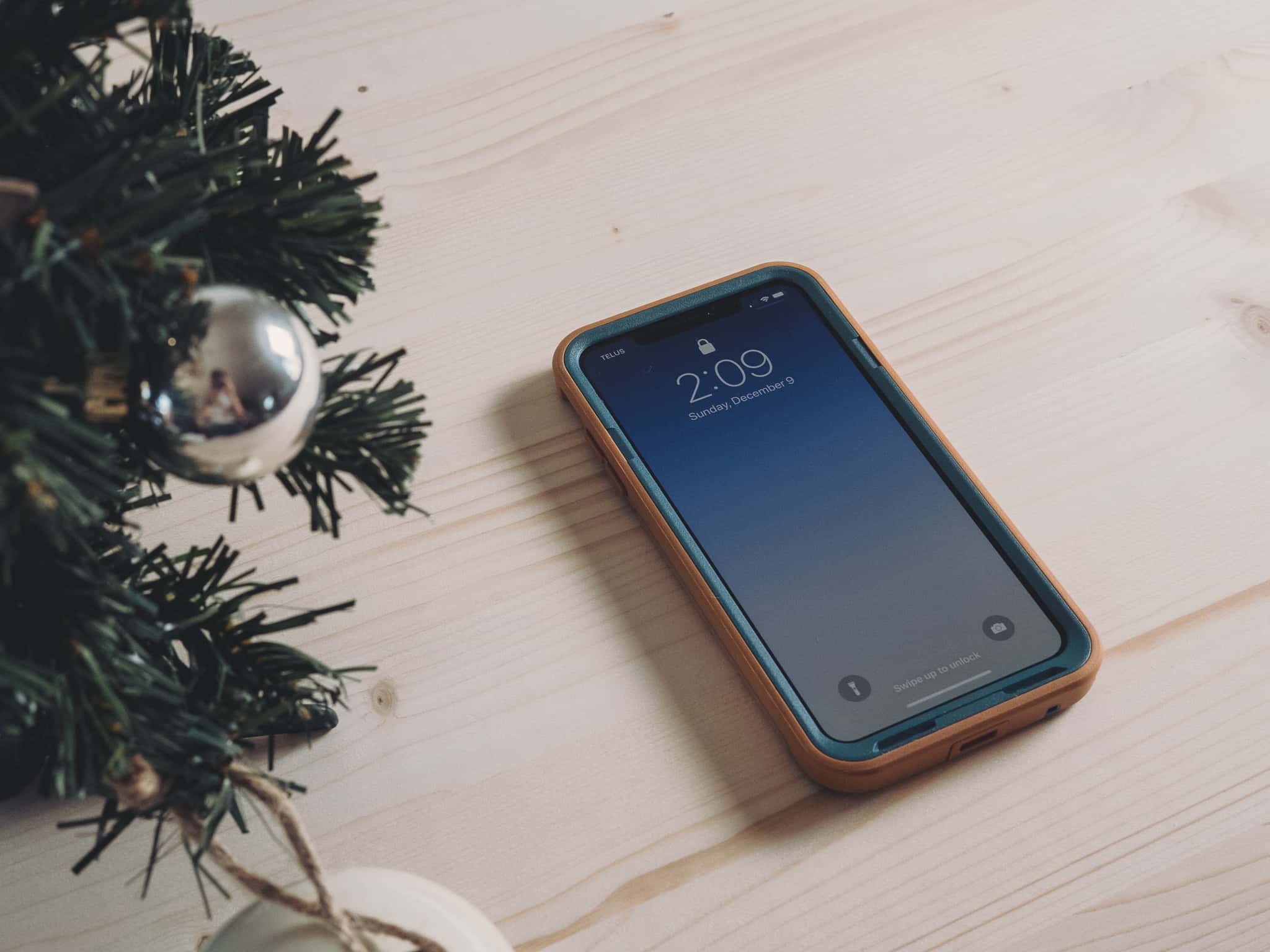 Cost: The Pursuit may be the most protective case on this list, but it's also the most expensive case. For a case without a hard plastic screen protector and without a third layer of protection (the Defender, for instance, has three layers: an inner hard shell, outer soft shell, screen protector, and holster), $80 USD seems a little tough to swallow.
A Final General Use Case: Griffin Survivor Endurance
Every list has to have one disappointment, and I have to say the Griffin Survivor Endurance is my least favorite case in this guide. This is probably more due to its relation to other cases on this list rather than to all cases in general — for instance, it has great exterior protection for hard drops, and its lock button clicks pleasantly. However, it instills very little "awe" factor, especially since this case isn't the cheapest in this guide.
Pros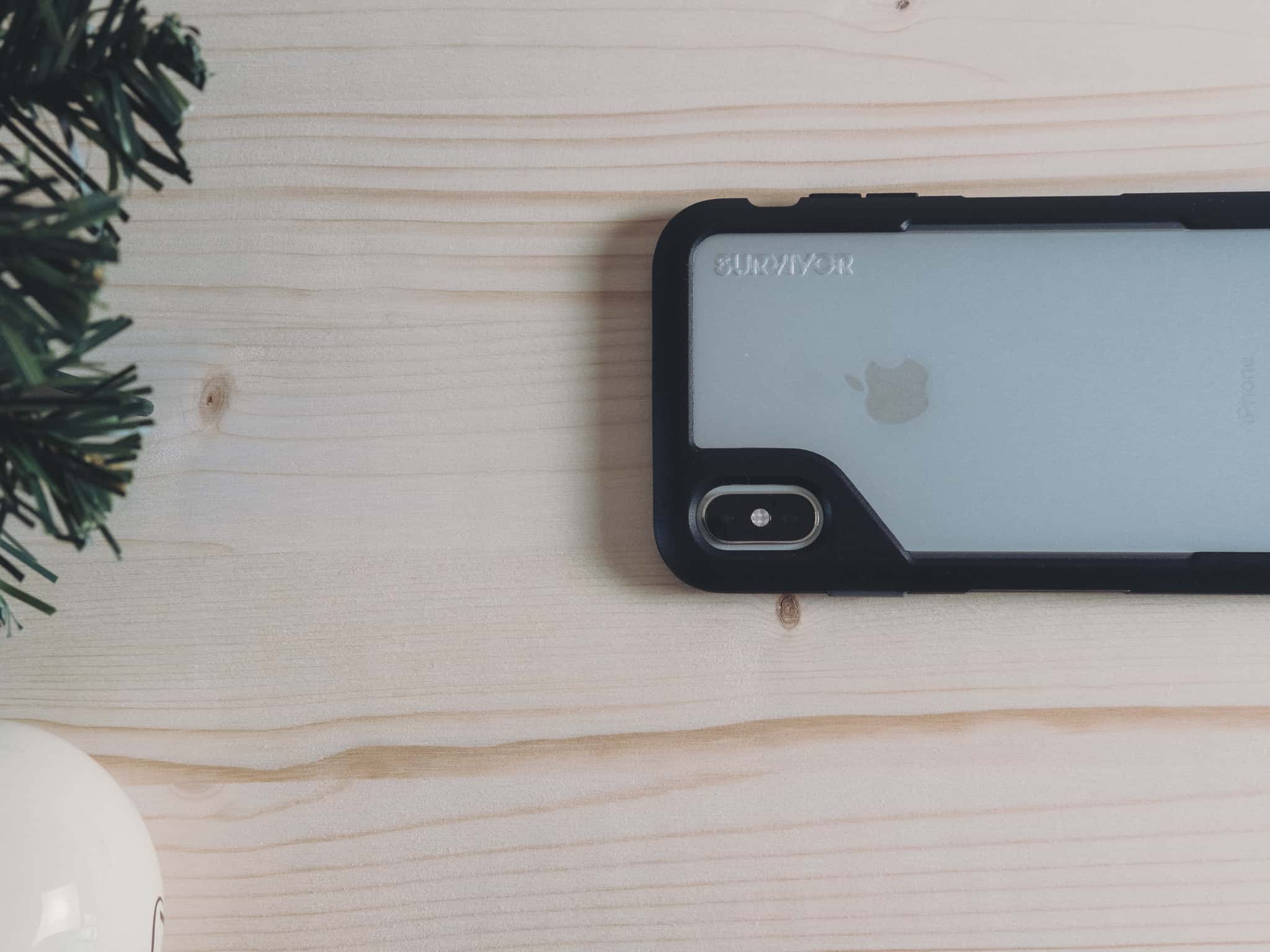 Matte Exterior: The outer edges of the Survivor Endurance are a hard rubber that feels good in the hand and feels tough to break. Better yet, the backside of the case is made of a matte material that doesn't attract fingerprints (like the material I mentioned above with the old Peel case). The backside is translucent as well, so some of the iPhone's design shines through.
Good Mute Switch Cutout: I've expressed this factor a few times on cases above (and below), and the Survivor Endurance does a good job at giving your finger enough space to flip the mute switch on and off. This case makes your iPhone XS Max considerably larger, and it's mostly due to the rounded rubber edges. As you'll notice with the mute switch cutout, Griffin had to cut away a lot of material to give your finger enough space to flip the switch on and off.
Cons
Size: As I just mentioned, the Griffin Survivor Endurance adds a surprisingly large amount to your iPhone — it's kind of disguised until you view the mute switch cutout. It's not heavy or anything, it just adds a lot of extra real estate around the edges of the iPhone.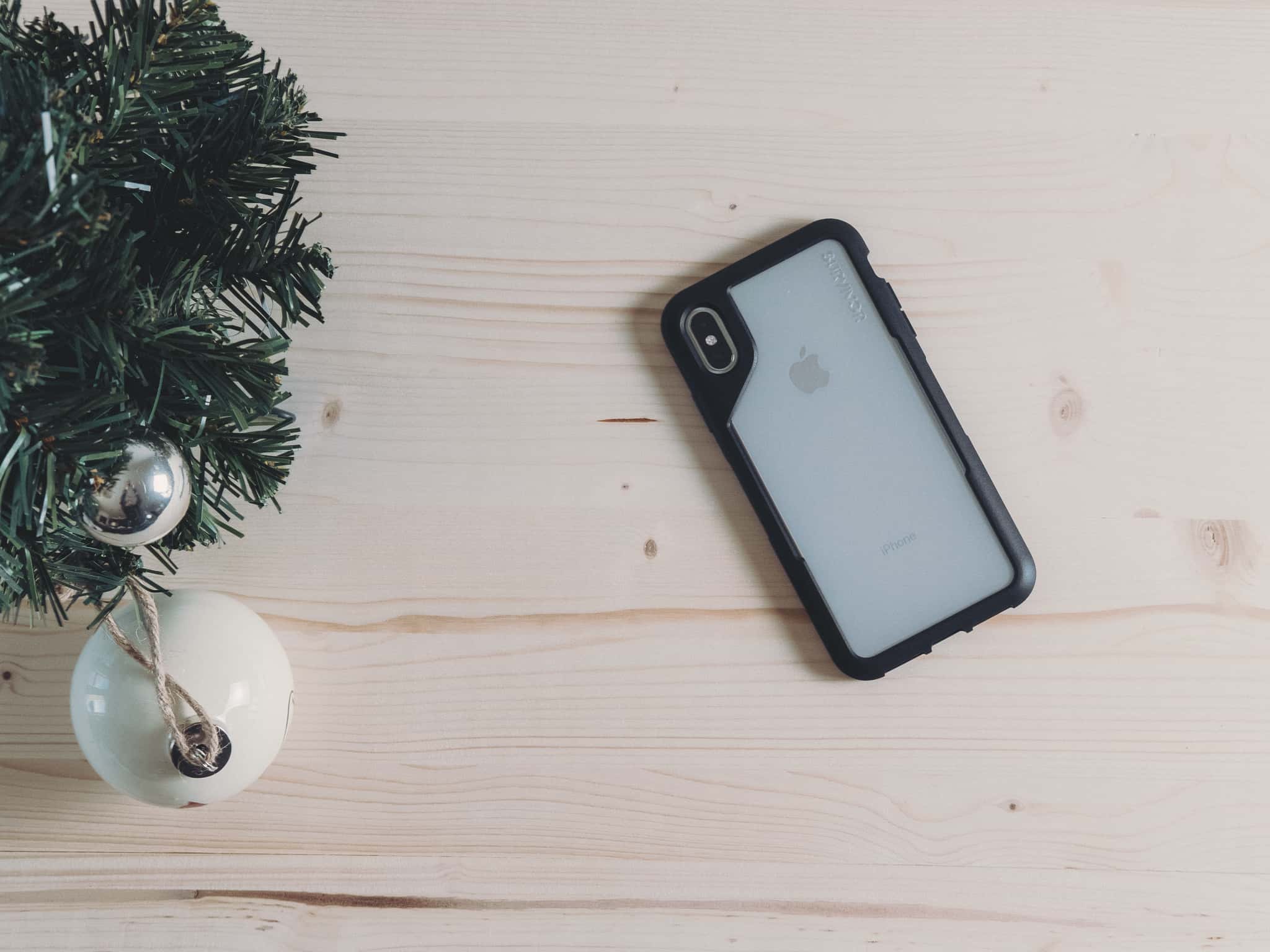 Quality: This is probably my biggest complaint with the Survivor Endurance. Everyone's perception of quality is going to be different, but I was underwhelmed with the Survivor Endurance. When you pick it up in your hand, it doesn't feel like a $40 case, especially considering the Incipio DualPro above is cheaper than the Survivor Endurance.
Volume Buttons: Somehow, there is a massive difference between the performance of the lock button on the right of the iPhone and the volume buttons on the left of the iPhone. The Survivor Endurance's volume buttons are the worst on this list — I tried to turn up the volume for a video while testing and I couldn't tell if I had pressed the button or had to press harder. Of course, I pressed harder, and the volume shot to full bore (which is pretty loud on the newest iPhones). I'm just not sure how the buttons can be so different from one side of the case to the other.
A Case with Floral Touch: Casetify Grip Case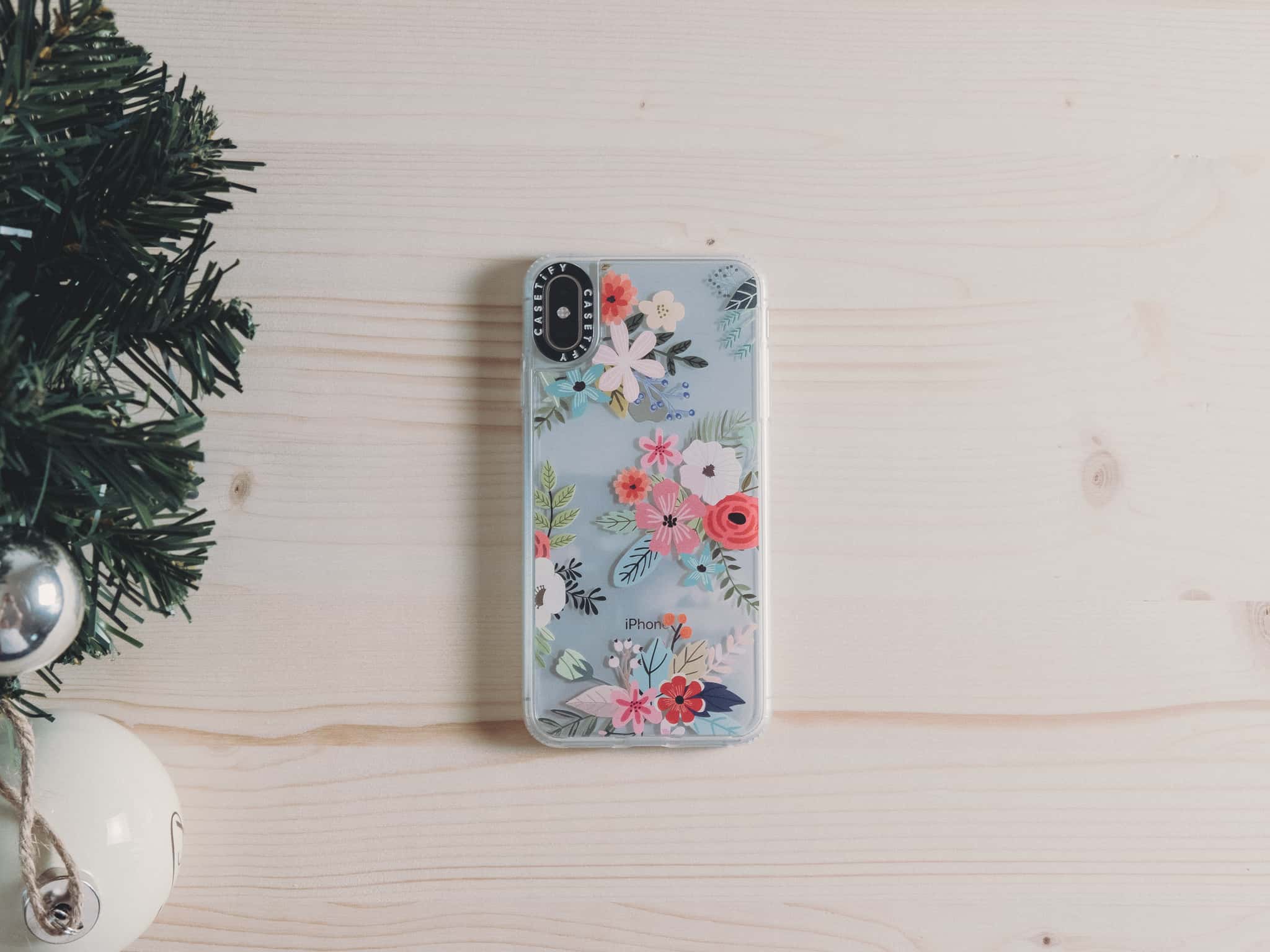 To round out this case guide, I sought out my wife's advice. See, not everyone wants a plain, black, protective, leather case. And judging by the size of Casetify's case catalog, one might hypothesize there is more demand for cases with fun floral designs and vibrant colors to show off your most-used device.
Pros
Grip: It's right in the name, so it's only natural that the Casetify Grip Case is nice and grippy and feels good in the hand. Many, many people use Popsockets these days to add extra grip to the back of an iPhone (I really need to get one of these) and this case feels like it's built to add a Popsocket on the back. With a Popsocket and the texture of the case, you won't be dropping this case very often.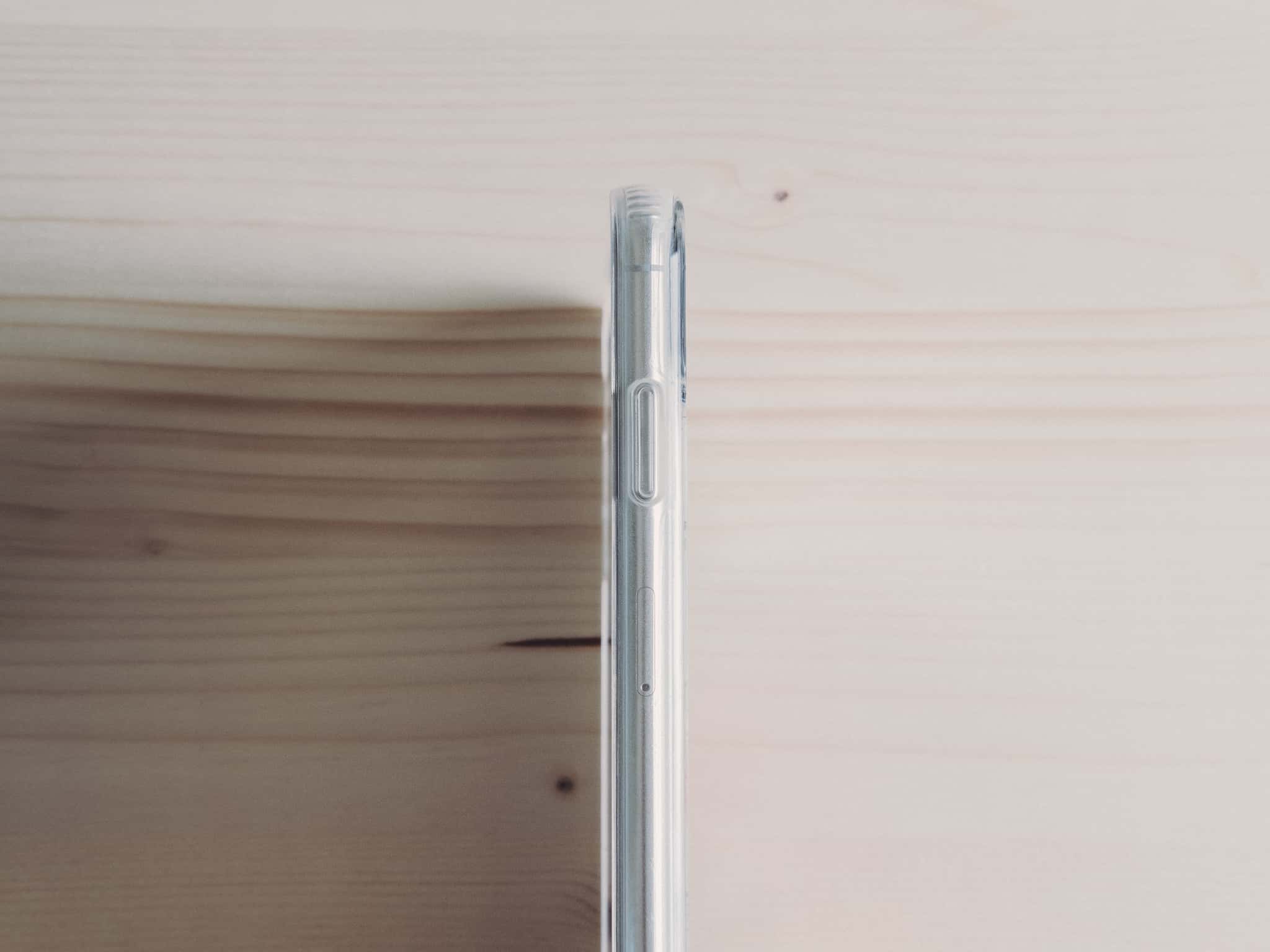 Buttons: The Grip Case's buttons click with a nice feedback and make sure you aren't guessing if you've pressed a button (My wife's words were: "The buttons are quite good actually. I'm surprised.") Because the rest of the case is made of a soft rubber and grippier material, we both expected the buttons to feel mushy to an extent. Not so, fortunately.
Style: The Casetify Grip Case is available in a wide range of designs, most of which offer a transparent or translucent back with a floral design thrown about the backside. The iPhone's back can clearly be seen through the Grip Case's back, and the floral design provides a nice pop of personality and color. This case would really pair nicely with a gold iPhone.
Great Mute Switch Cutout: No case above has received four "pros," but the Casetify Grip Case's mute switch is worthy of an exception. This cutout is a perfect example of why I mentioned the cutout in almost every other case — it is truly possible to make a great case with a great mute switch cutout that everyone can stick a finger into to flip the switch. The cutout is so big, I can even get my thumb tip into the hole.
Cons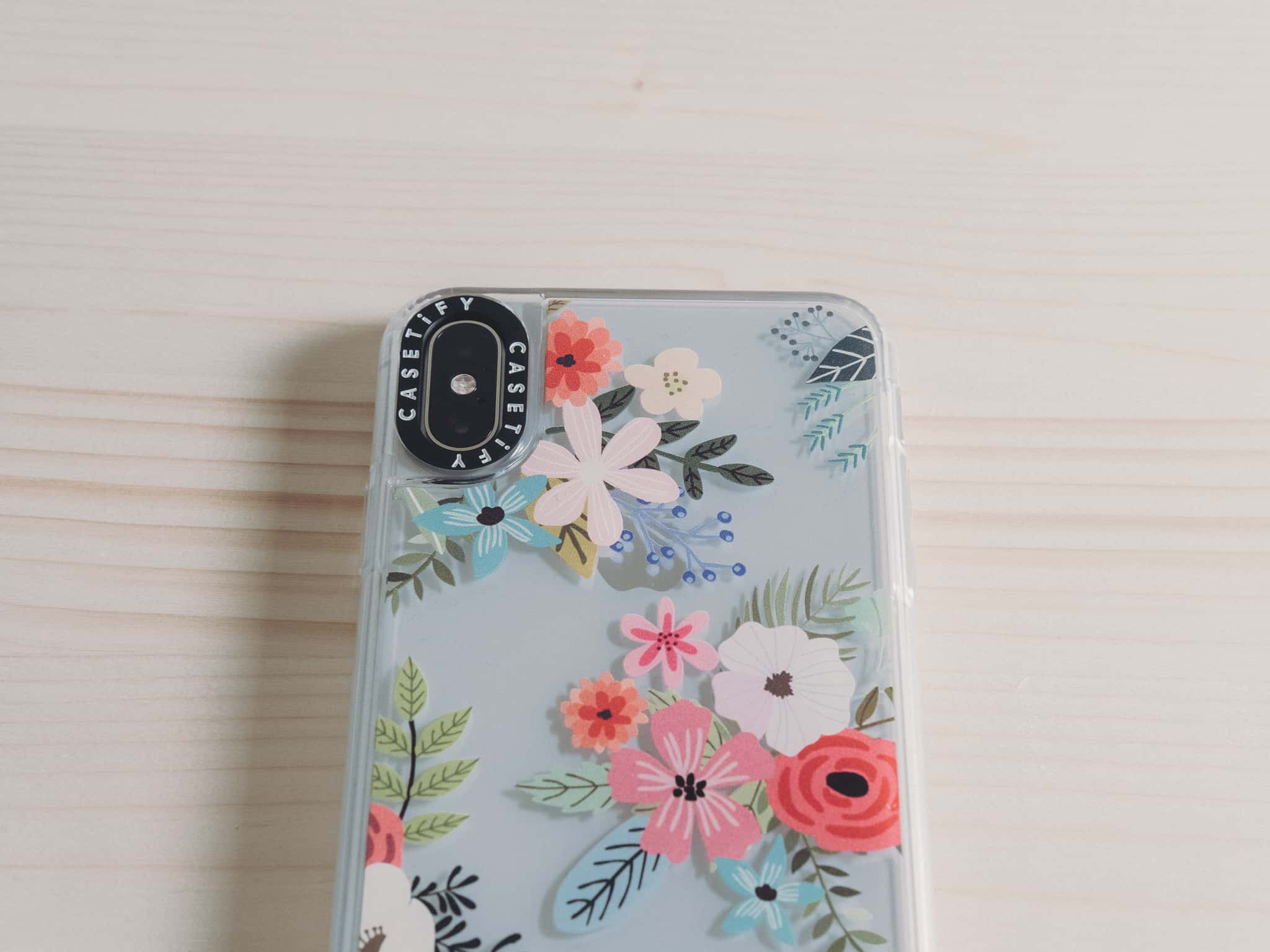 Branding: Casetify's branding isn't substantially more noticeable than any other option on this list, but it's more the placement of the branding that catches our attention. The Casetify name is stamped around the camera cutout's exterior, ensuring it's one of the first things other people see when you're shooting a photo. Maybe my expectations are misplaced, but this seems somewhat underhanded and detracts from the overall aesthetic.
Cost: While $35 to $40 USD is a middle-of-the-road price range for large iPhone cases, you do pay a premium for the delightful designs featured in this case. If that's important to you, then this isn't so much of a con. But, there are other case manufacturers that offer similar cases for lower prices, which makes this a more difficult sell. The quality of the Casetify case is top-notch, and style and personality speak volumes when outfitting your favorite and most personal device.
Get Our Best Photography Tips & Workflows
Transform your photos and edits from average to awesome with our in-depth, mobile photography course. It's jam-packed with training, ideas, and lessons that can literally transform your photography overnight.
Summary
Again, by no means can you expect to find the best iPhone case in this list. We generally love the first party cases provided by Apple, as they have the best fits with the best materials (specifically the Leather Case). However, that less flamboyant and less protective case isn't meant for everyone.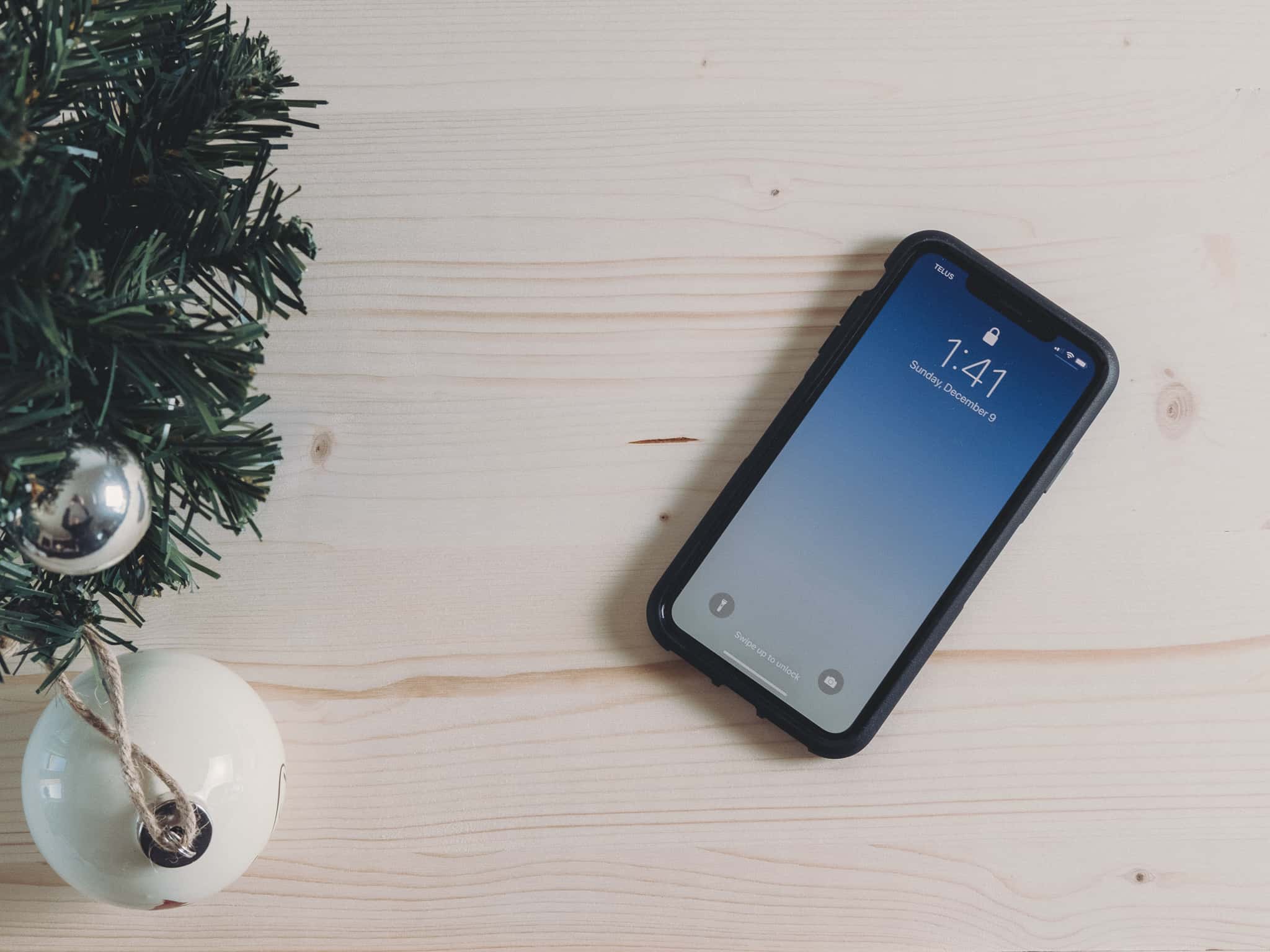 With such an abundance of iPhone cases on the market, you're sure to find something you'll like. Hopefully this list provides a few options or a few stepping stone options to find your ultimate iPhone case.