A Roundup of Apple's September 2019 iPhone Keynote
September 10, 2019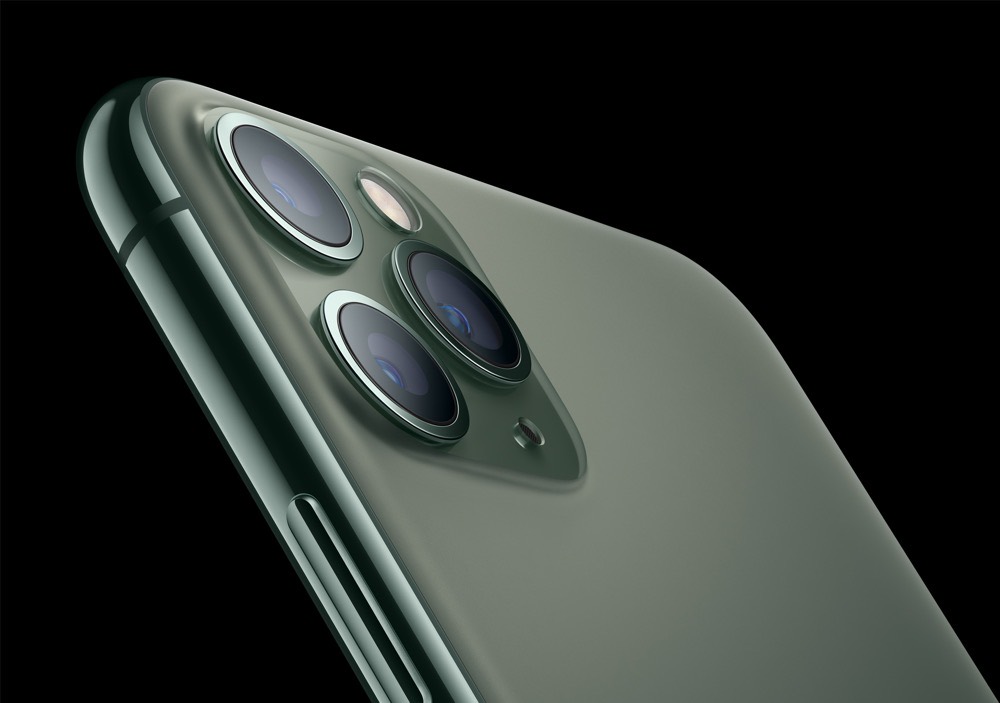 This morning's Apple keynote was one of the more well-paced (even subdued) keynotes in recent memory. There was enough time to boast about some statistics, preview some upcoming subscription services, and show off some new hallmark features in all of Apple's latest devices.
In case you weren't able to catch the keynote live, or if you're just looking for a healthy roundup of what Apple announced today, we've got you covered.
Apple's New Health Studies
Every time Apple showcases a life-saving interview with a happy customer, I tear up. This morning's keynote was no different — I teared up as soon as they interviewed the lady whose life (and baby's life) was saved thanks to one of the Apple Watch heart rate features. These things always get to me.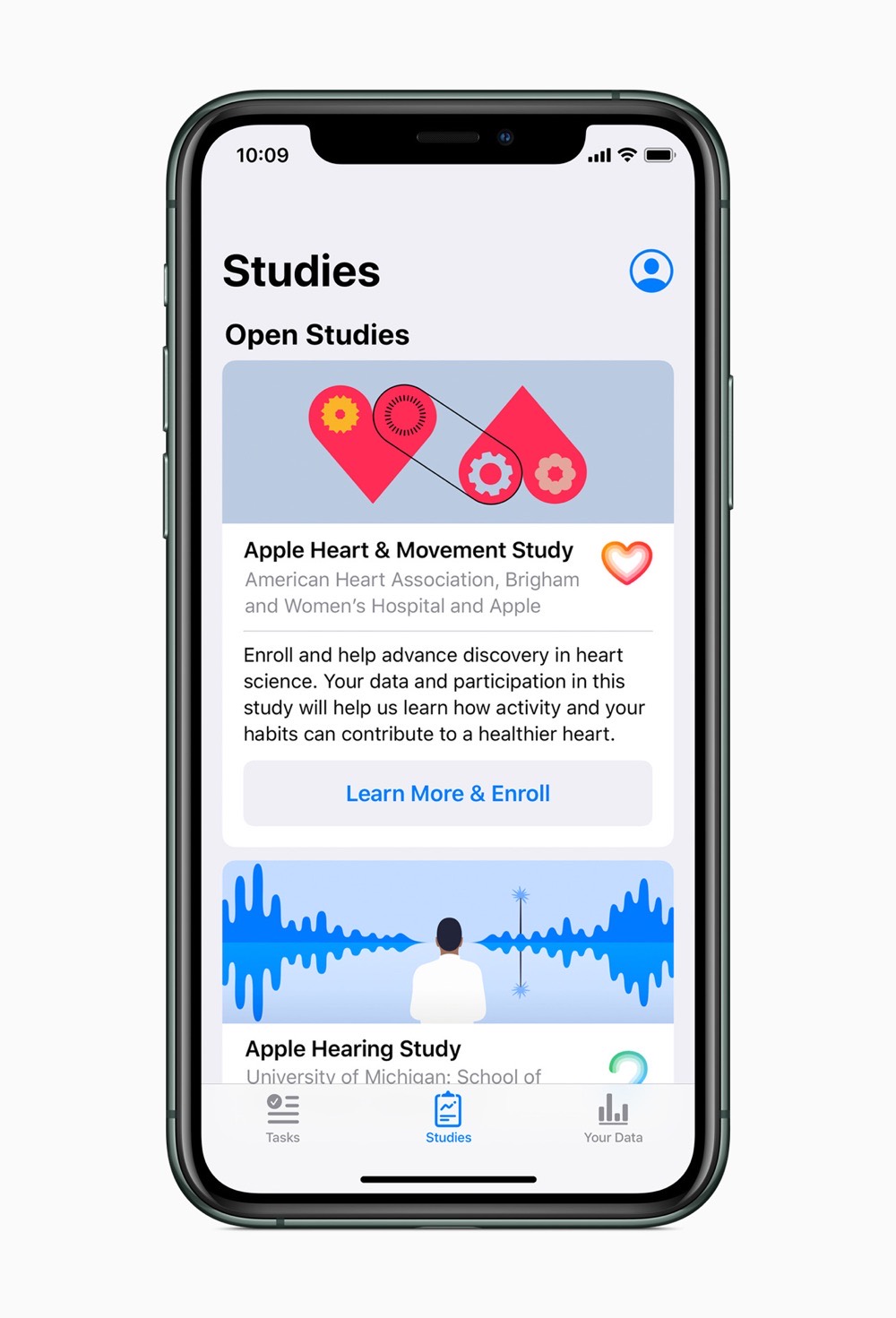 But thanks to Apple's gigantic Heart Study (Apple claimed the company had over 400,000 data points from the study), the company has embarked on three new health studies: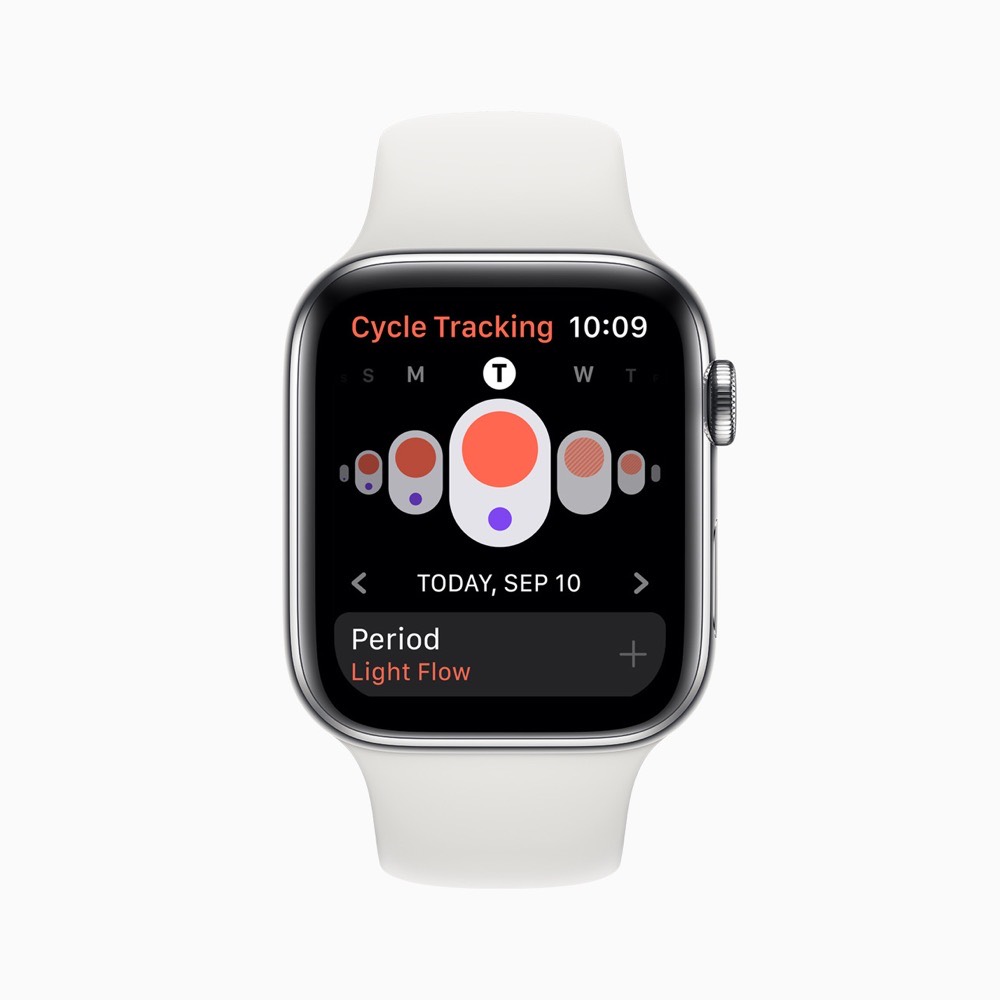 Apple Women's Health Study: a long-term study focused on menstrual cycles and gynecological conditions.
Apple Heart and Movement Study: a comprehensive study of how heart rate and mobility signals relate to hospitalizations, falls, heart health, and quality of life.
Apple Hearing Study: a study on factors that impact hearing health.
With the incredible advances and democratization of health tools like the Apple Watch, we're excited to see how the data Apple collects shapes the future of the company's devices.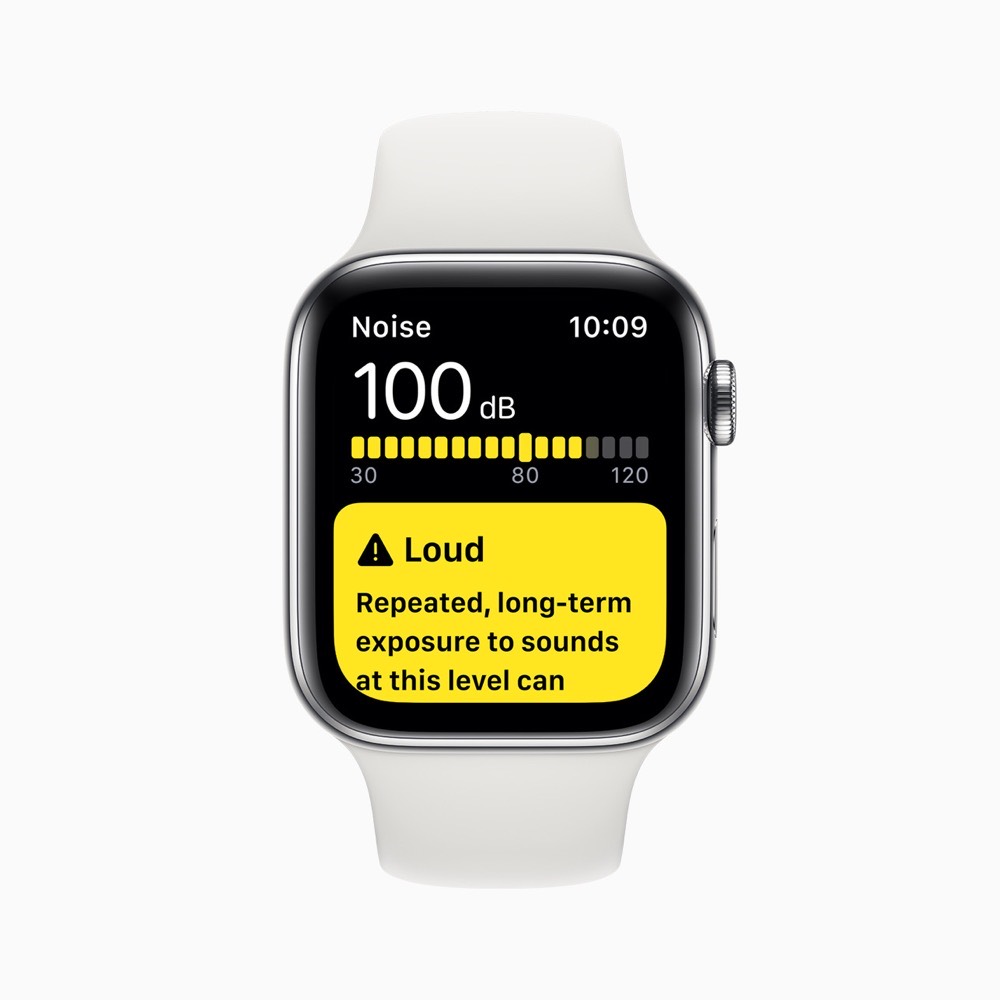 You can learn more about Apple's upcoming studies in the company's press release.
Apple TV+ and Apple Arcade Announcements
Apple announced Apple TV+ and Apple Arcade back at WWDC in June, but not many details emerged before today's keynote regarding the upcoming subscription services.
Apple TV+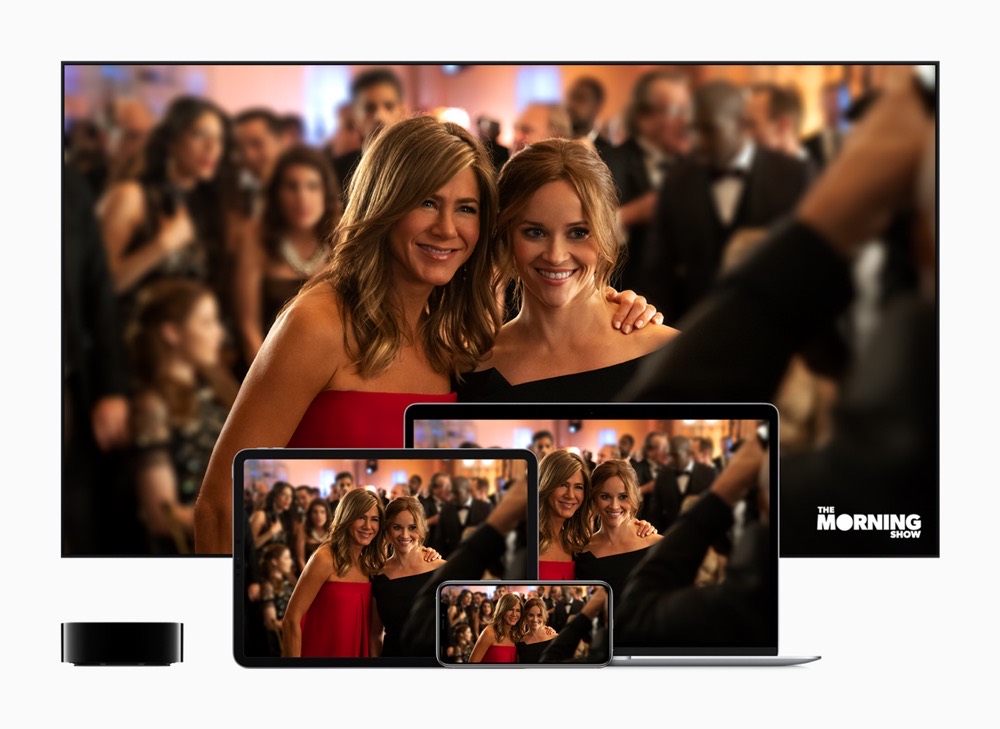 Tim Cook discussed Apple's original video subscription Apple TV+, which will showcase titles like The Morning Show, See, and For All Mankind. Cook also showed off the first trailer for See, a show depicting a futuristic setting where human beings have lost the sense of sight.
Tim Cook also highlighted Apple TV+'s subscription pricing: $4.99/month with a seven-day free trial.
Apple is also going to bundle one year of Apple TV+ for free with any purchase of an iPhone, iPad, Mac, Apple TV, or iPod Touch. This all but ensures Apple TV+ will be available for a vast variety of Apple's oldest and newest customers alike.
Apple Arcade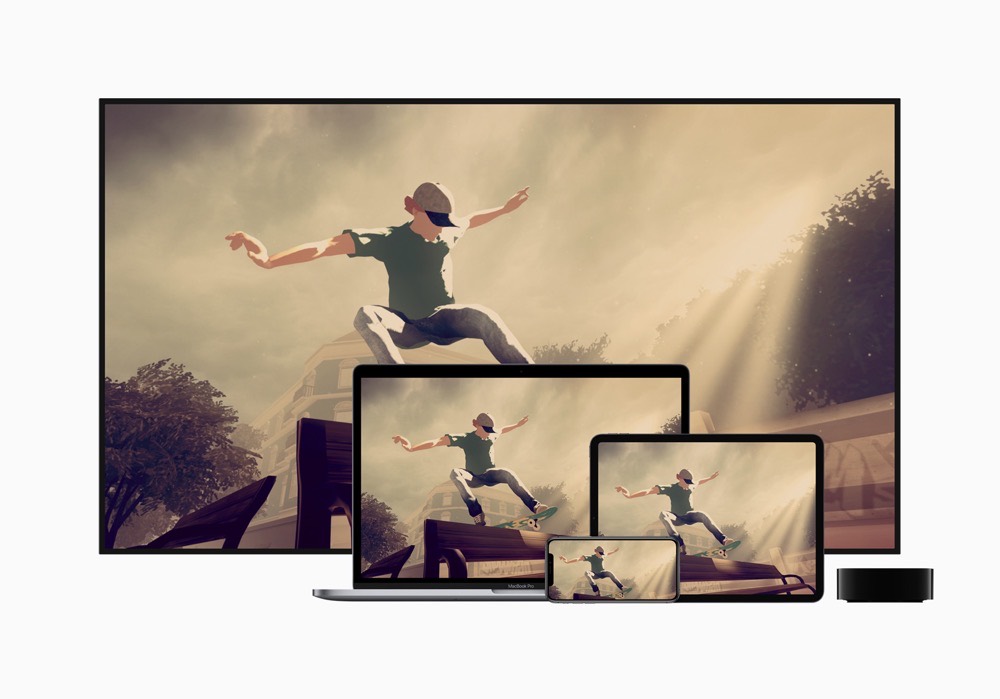 Alongside Apple TV+, Apple showed off a few of the upcoming games to be included in Apple Arcade. For $4.99/month, subscribers can download and play as many games as they'd like from the Arcade section of the App Store.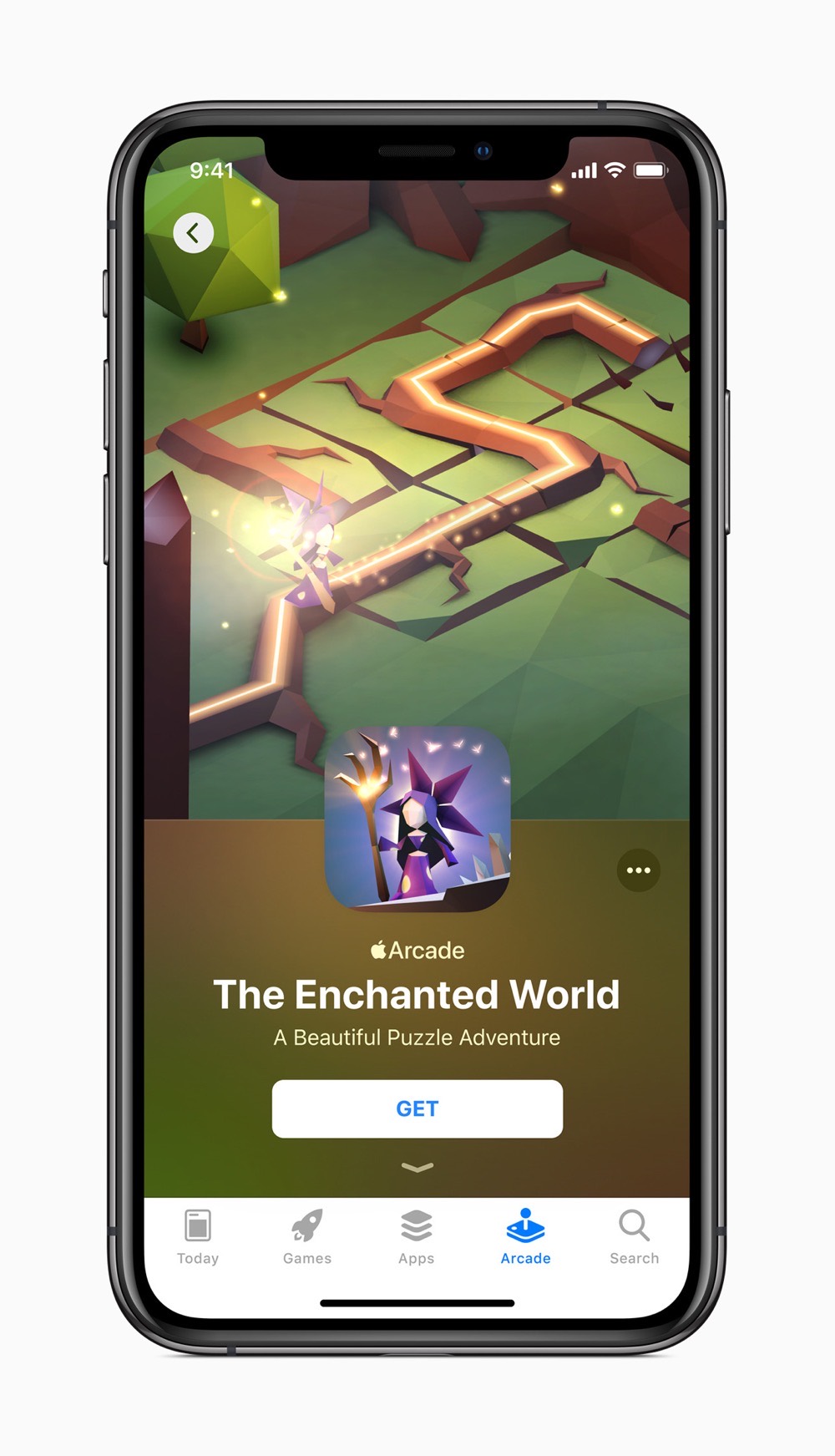 More importantly, Apple Arcade contains a list of curated and exclusive games designed specifically for iOS devices. Apple showed off an upcoming Frogger game that will be included with Arcade. Other exclusive games include Overland, Rayman Mini, Skate City, and Shantae and the Seven Sirens.
The 7th-Generation iPad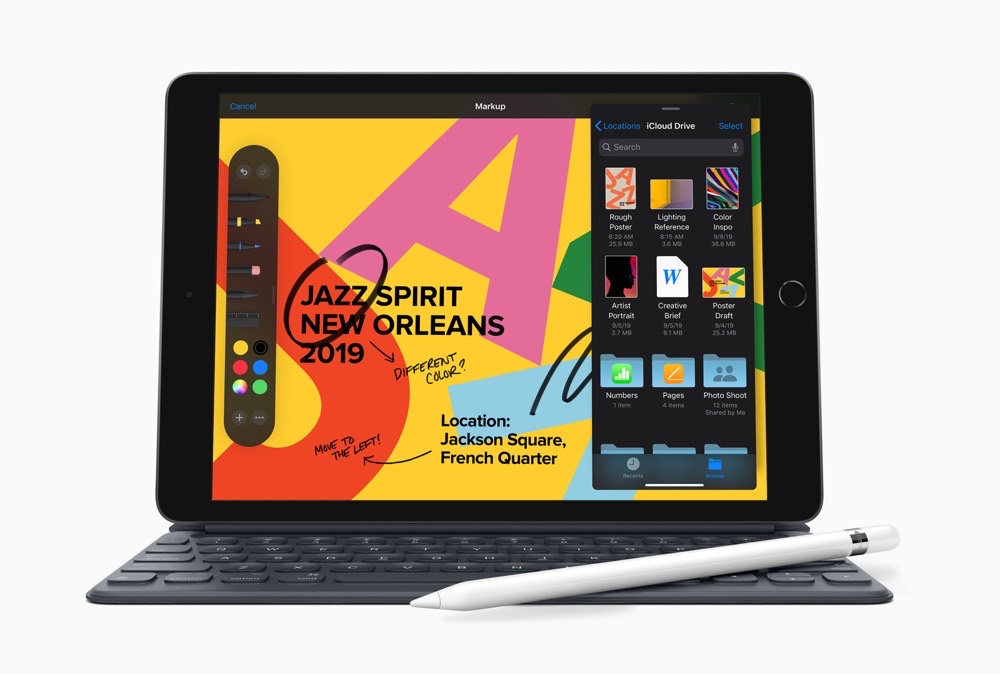 Apple has officially discontinued the long-lasting 9.7-inch display on the iPad and debuted a brand-new entry-level iPad with a 10.2-inch display. This new 7th-generation iPad will start at just $329, and supports the first-generation Apple Pencil and Smart Keyboard.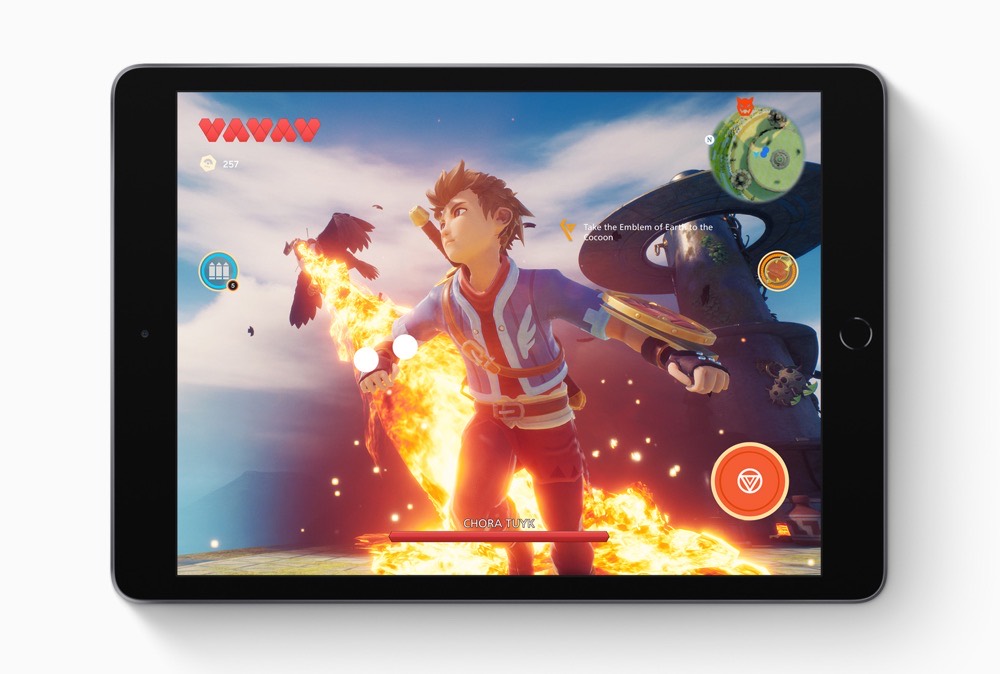 The 7th-generation iPad has an A10 Fusion chip onboard, features a case made of 100% recycled aluminum, sports a Touch ID fingerprint reader, and will run the latest versions of iPadOS. The 10.2-inch display will provide better brightness than the previous 6th-generation iPad and will provide better viewing angles than the previous low-end iPad.
Apple went so far as to note how excited education buyers will be with the debut of this 10.2-inch iPad. With options ranging from a relatively new iPad mini, this new 7th-generation iPad, the iPad Air, and the iPad Pro family, there is an iPad priced for just about any buyer now.
The Apple Watch Series 5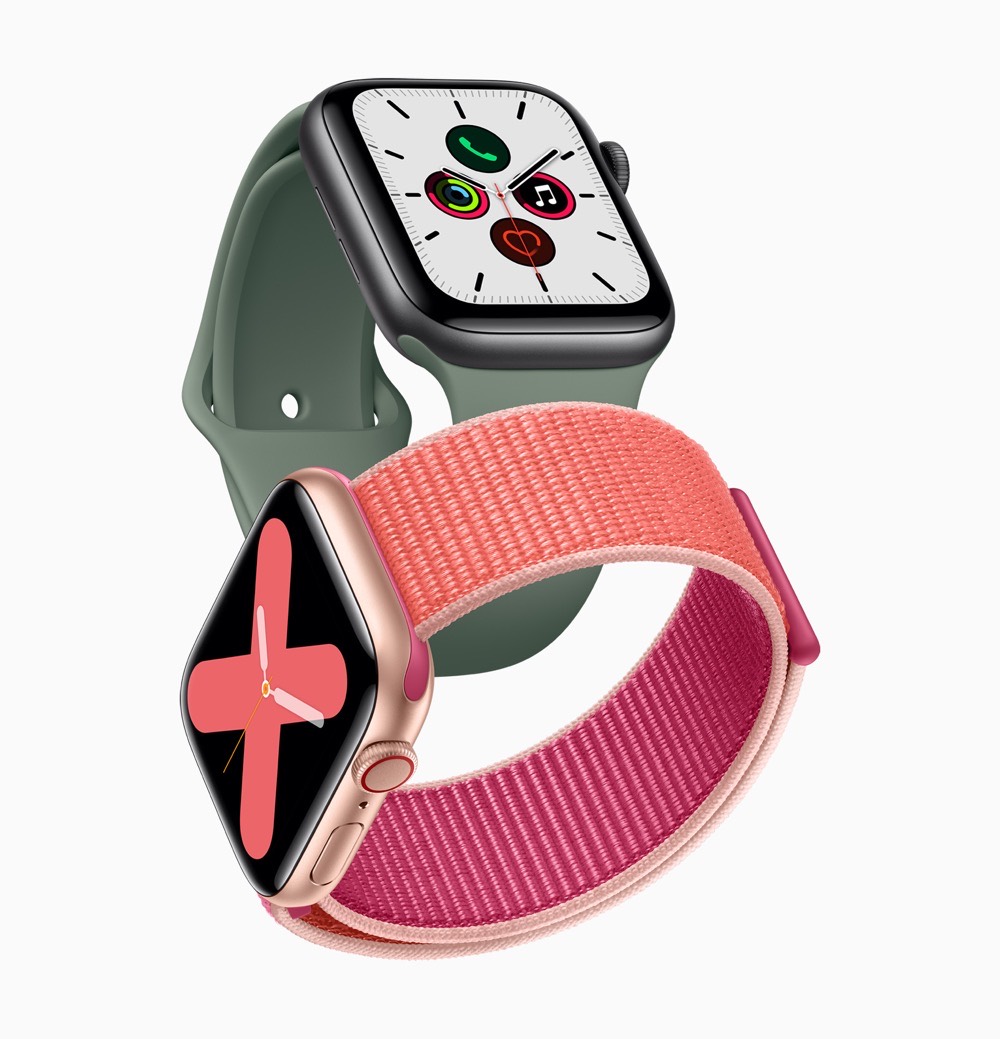 Apple kept the meat of this morning's keynote for the back half, and the tone of the keynote shifted with the debut of the Apple Watch Series 5.
For all intents and purposes, the Apple Watch Series 5 is a very small upgrade from the Apple Watch Series 4, but it has a few features that many users have been clamoring for.
The Series 5 is the first Apple Watch to sport an always-on display, allowing users to see the time and other important information without having to tap or raise the Watch. Apple also showed off how the always-on display has been tuned to work with certain workout Watch faces as well, ensuring users can see their statistics even during an intense workout where touching the display would be difficult or impossible. The screen intelligently dims itself when not directly in use, ensuring the Series 5 Apple Watch maintains its 18-hour battery life.
The second major feature of the Series 5 Apple Watch are new navigation and compass features. The built-in compass and updated Maps app allow users to see which way they are facing, just like the iPhone. The compass app also shows the user's heading, incline, latitude, longitude and current elevation. These compass features can also be added to the watch face as a complication.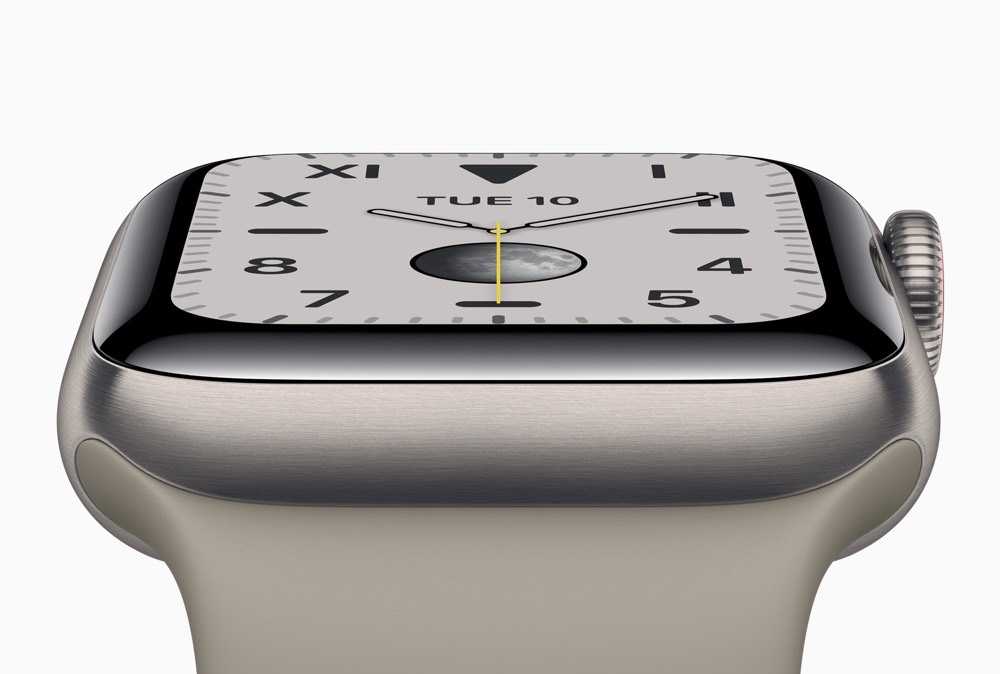 The Series 5 Apple Watch maintains the same GPS-only aluminum colors: Space Gray, Silver, and Rose Gold. The line also includes LTE-enabled stainless steel Watches in the same Space Gray and Silver varieties, and Apple's partnership with Nike is back with a new lineup of strap colors. These aluminum and stainless steel Watches are joined by a new Apple Watch Edition line, consisting of watches made of titanium and ceramic.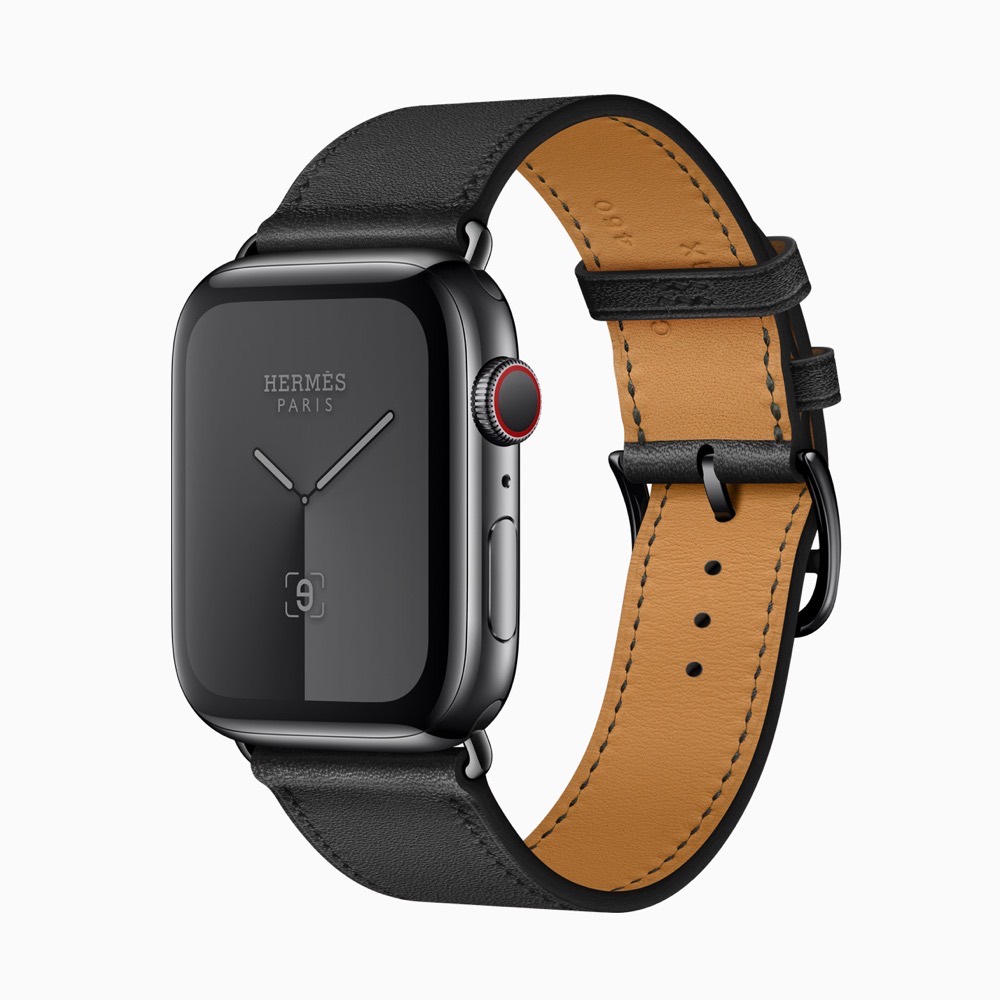 Lastly, Apple has seemingly boosted its partnership with Hermes, as the luxury fashion brand now boasts a more diversified Apple Watch lineup. The new Apple Watch Hermes Noir watch sports a stealthy Space Gray stainless steel body and a deep black leather band. Of course, all of these different tiers of the Apple Watch Series 5 debut alongside a wide array of new bands.
Finally, Apple Watch Studio was announced, ensuring customers can purchase a personalized Apple Watch and combine any Watch strap with any Watch for the ultimate level of customization.
Apple has priced the Apple Watch Series 5 in much the same tiers as prior years:
Apple Watch Series 5 GPS starts at $399 US and LTE-enabled watches start at $499.
The Apple Watch Series 3 GPS sticks around for a starting price at only $199, with the LTE-enabled model starting at $299.
Apple Watch Edition start at $799 for titanium Watches and $1299 for ceramic watches.
Apple Watch Hermes Watches start at $1249.
iPhone 11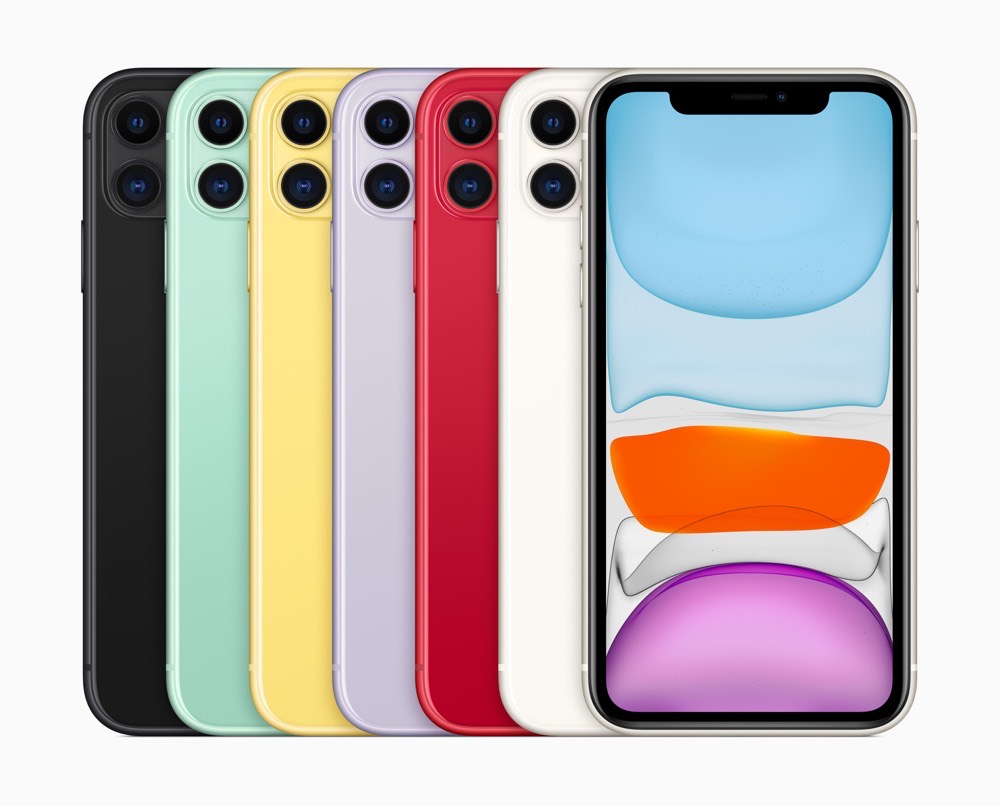 Apple has played a clever naming game with this year's set of iPhones, as the new iPhone 11 feels like the de facto iPhone tier for everyone. This new iPhone 11 sports a dual-camera system, even better battery life, and the best array of iPhone colors we've ever seen.
In short, the iPhone 11 is the successor to last year's iPhone XR. That said, it's easy to overlook how many great features are inside.
The iPhone 11 introduces the ultra-fast A13 Bionic chip, which Apple touts as being the fastest chip ever in a smartphone. The iPhone 11 can handle tasks up to 20% faster than the A12 chip, and the A13 Bionic's machine learning capabilities allow the iPhone's chip to deliver more than 1 trillion operations per second.
These major chip improvements keep Apple ahead of the game in terms of speed, but they have also allowed Apple to boost the iPhone 11's battery life. The iPhone 11 will now sport an extra hour of battery life over last year's iPhone XR, which had the longest iPhone battery life ever shipped.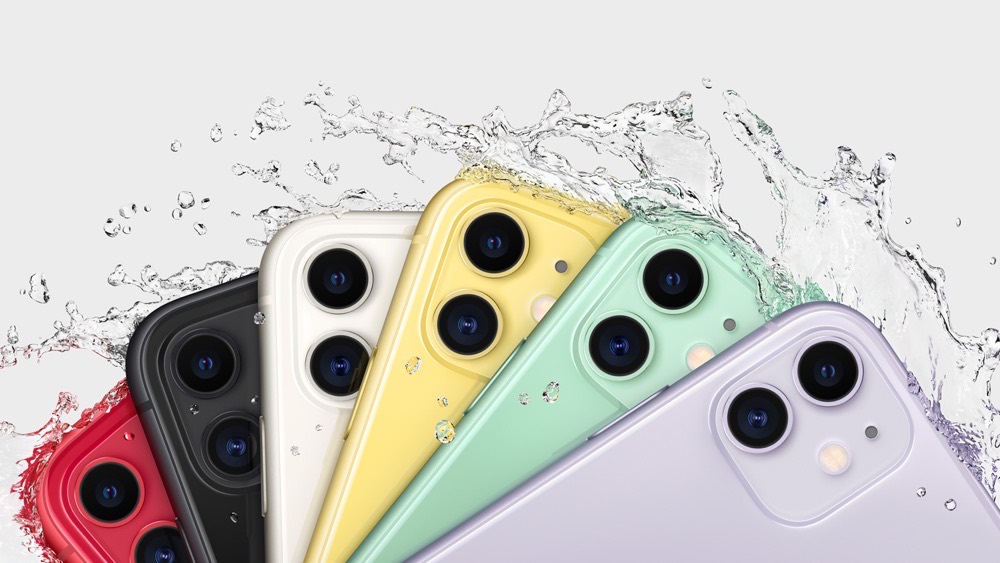 On the back of the iPhone 11, Apple has molded a new dual-camera system. The two-camera system sports the standard 26mm "wide" camera and an all-new 13mm "ultra-wide" camera capable of capturing up to four times more of a scene — perfect for taking architectural or landscape photos.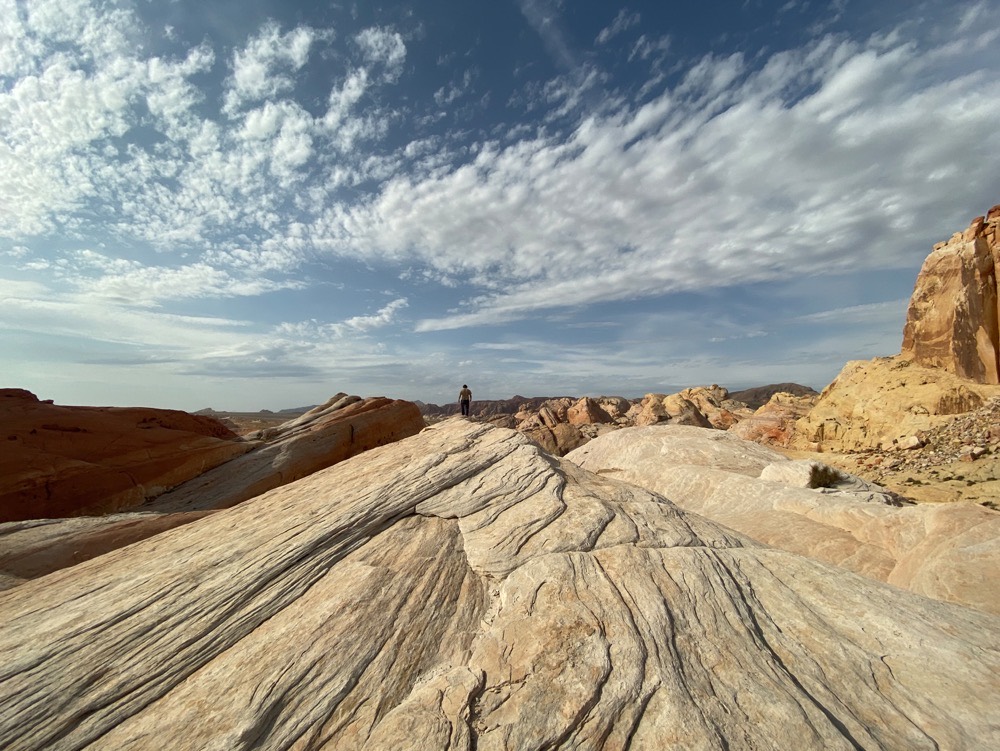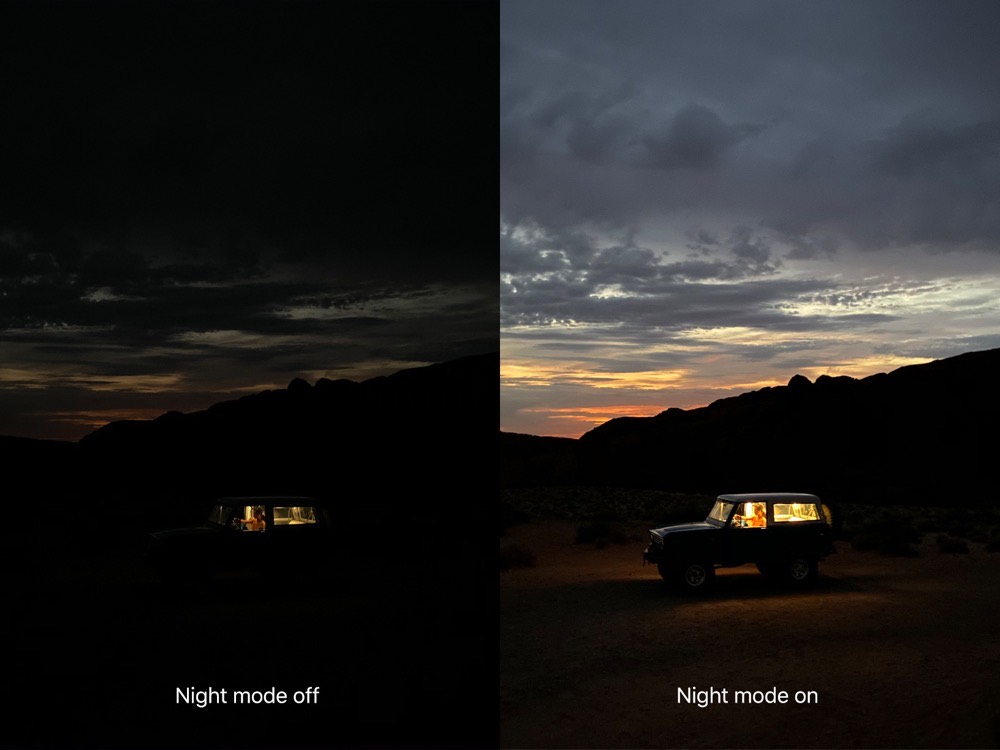 The new "wide" camera sensor is now made up of 100% Focus Pixels, which Apple has used to enable a new Night Mode. When the iPhone is in a low-light situation, Night Mode is automatically enabled and produces vastly superior low-light photos. This feature reminds us a lot of what Google has been doing with the Pixel's Night Sight feature.
These new iPhones took the iPhoneography game to the next level and sport a range of other new features:
The iPhone 11's Portrait Mode now works on people, pets, objects, and more.
Smart HDR has been improved using advanced machine learning.
Deep Fusion is set to debut later this fall and is a new image processing system that takes advantage of the Neural Engine in the A13 Bionic chip.
The iPhone's viewfinder now takes up the full-screen, highlighting what is outside of the frame when using the "wide" camera. Zoom out using the "ultra-wide" camera to see the full viewfinder shrink down to what we've seen in the camera app in the past.
The front-facing True Depth camera can now shoot selfies in 4K and up to 120 fps for slow motion videos. Apple has coined the term "Slofies" for these slow-motion selfie videos.
Face ID has been improved, speeding up by 30% and is easier to use with a wider variety of viewing angles.
The dual-camera system can shoot high-quality 4K video that can be cropped, rotated, and edited right on the device thanks to the new A13 Bionic chip.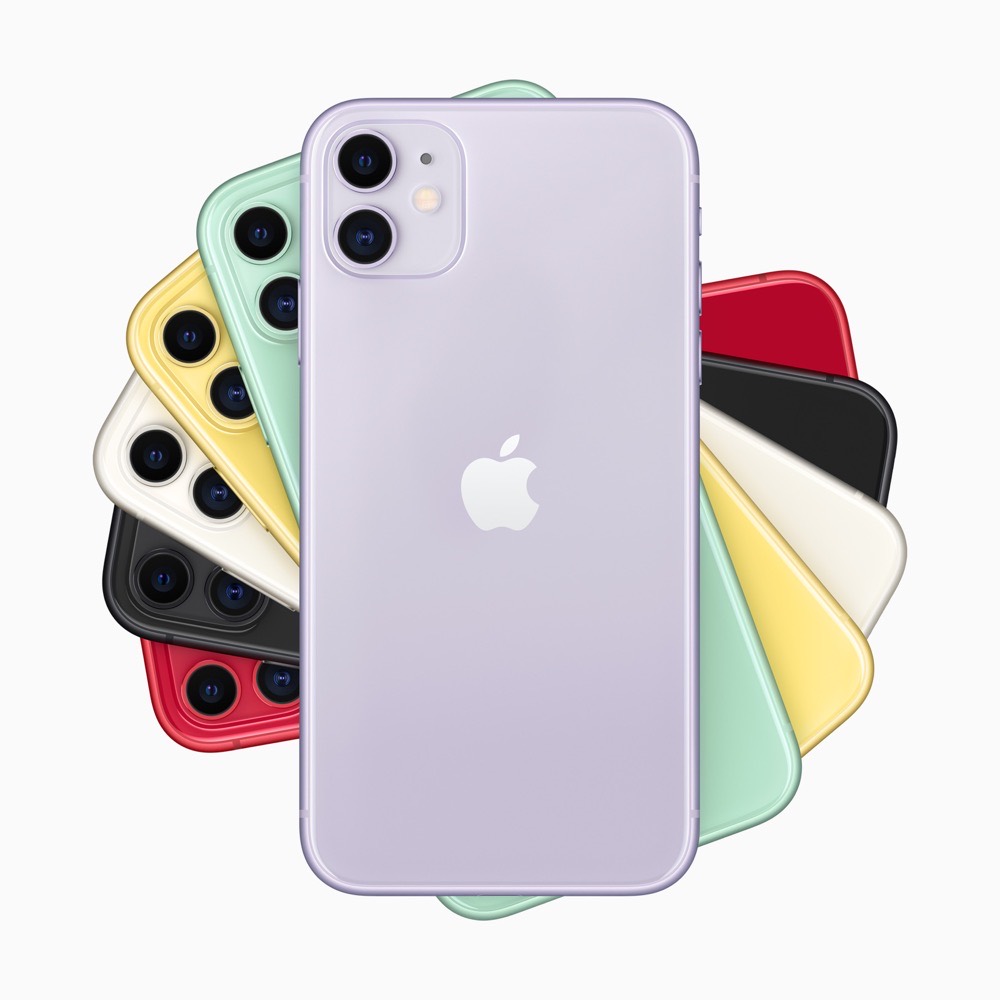 The iPhone 11 debuts in six different colors: Product (RED), Space Gray, Silver, Yellow, Green, and Purple. Customers can purchase 64GB, 128GB, or 256GB storage capacities with a starting price of $699 for the 64GB model.
The iPhone 11 is the iPhone XR's successor, but this really is the iPhone for everyone. There are very few compromises when compared to the new iPhone 11 Pro and it comes in at a much more affordable $699 price point.
The iPhone 11 Pro and Pro Max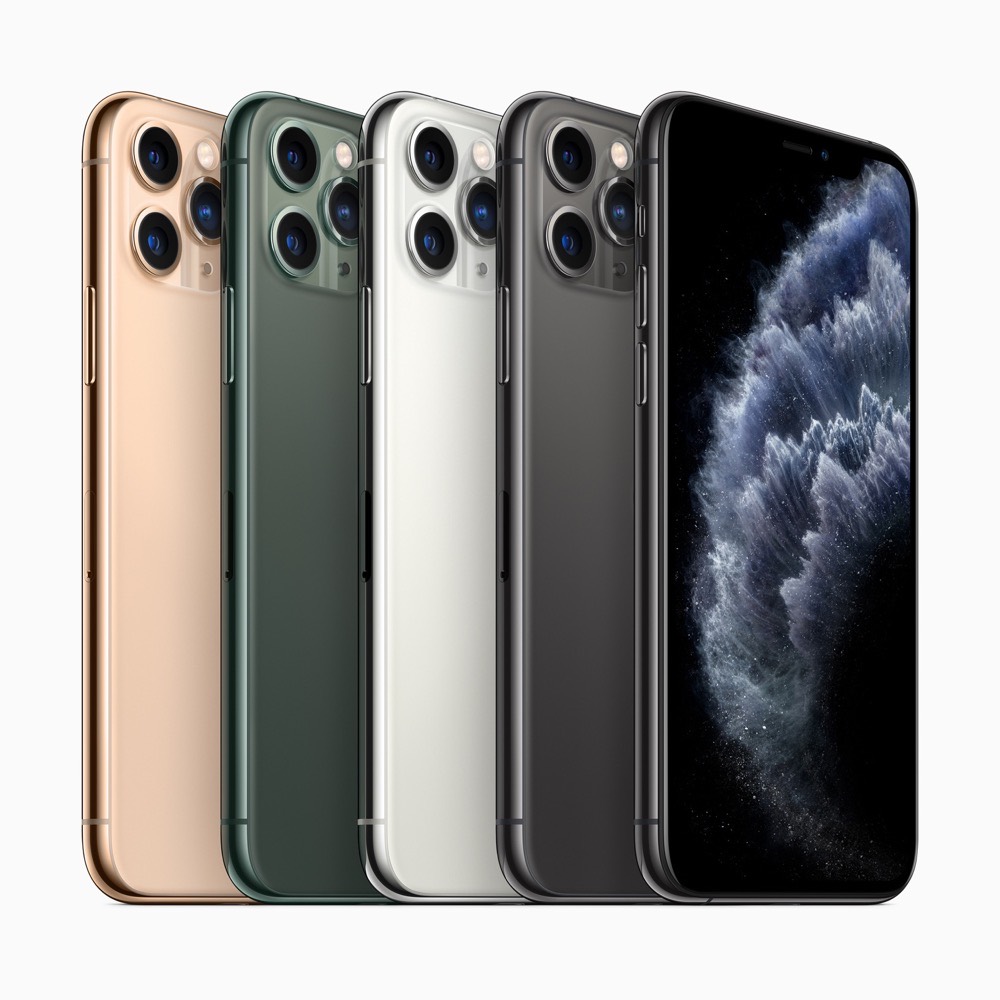 Apple ended this morning's keynote with a bang, announcing the iPhone 11 Pro and iPhone 11 Pro Max. These smartphones boast the latest in smartphone technology, come in the latest and most durable materials Apple has ever shipped in an iPhone, and have last year's sky-high price tags to boot.
The iPhone 11 Pro and Pro Max (herein the iPhone 11 Pro) come in four colors: Silver, Space Gray, Gold, and a new Midnight Green color. The four iPhone 11 Pros come in three storage capacities — 64GB, 256GB, and 512GB — and start at $999 for the smaller iPhone 11 Pro and $1099 for the iPhone 11 Pro Max.
The iPhone 11 Pro and Pro Max sport the same display sizes as last year, but pack a variety of internal and external improvements.
Inside, you'll find the same A13 Bionic chip found in the iPhone 11, ensuring the iPhone 11 Pro's beefed-up camera system has all the machine learning capabilities of the iPhone 11.
The A13 Bionic has major efficiencies enabling one of the largest battery life improvements we've seen in recent memory. The new iPhone 11 Pro will see a boost of 4 hours of extra battery life and the Pro Max boasts 5 extra hours of battery life. These are some major, major year-over-year improvements in battery life.
On the outside, the iPhone 11 Pro has a new textured matte glass back, perhaps making it easier to grip than the iPhone XS it succeeds.
Apple has coined the name "Super Retina XDR Display" to define the iPhone 11 Pro's new display. This new display can reach up to 800 nits of brightness to make viewing in direct sunlight substantially easier, and the display can hit 1200 nits of brightness when viewing HDR content onscreen.
This display does away with 3D Touch and adopts Haptic Touch instead, writing which we've seen on the wall for the better part of a year.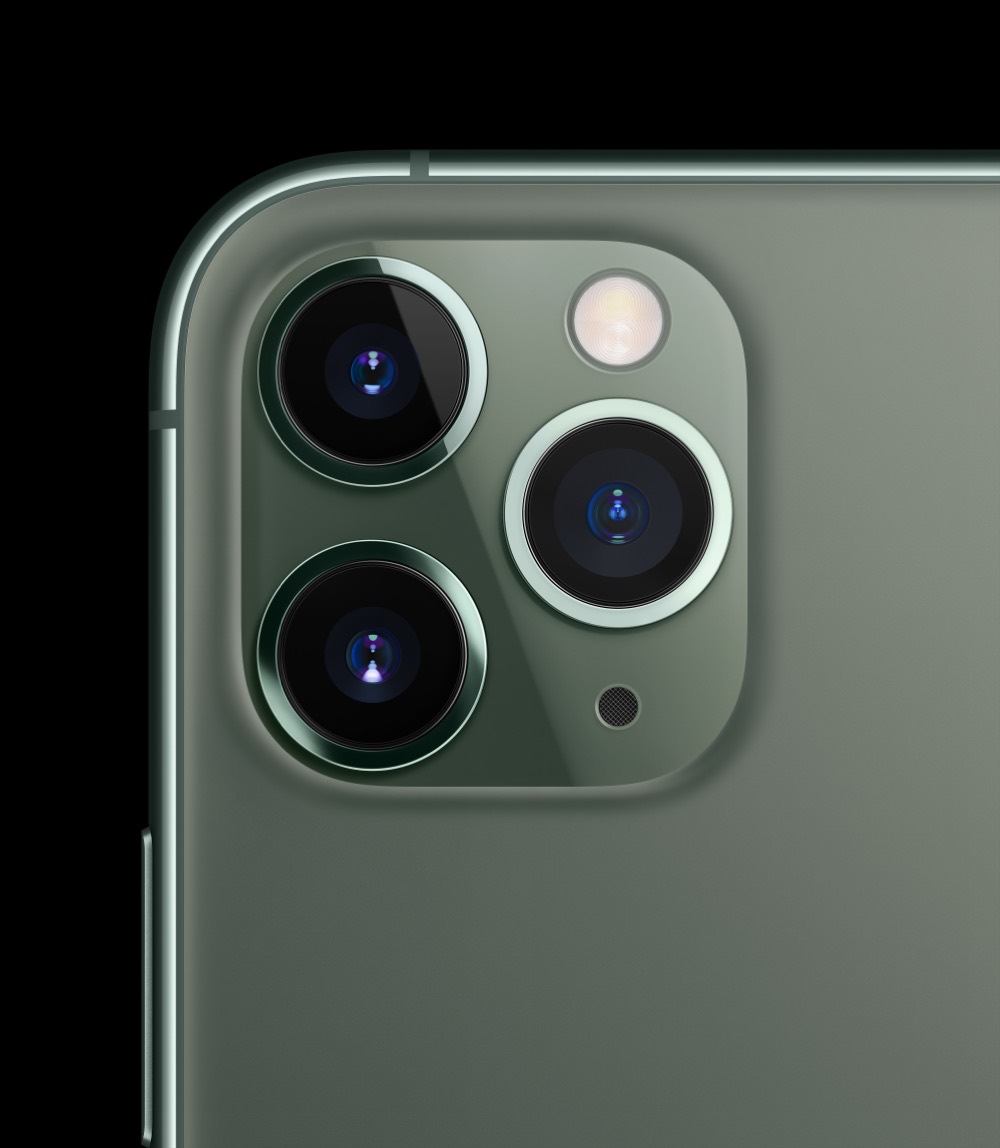 On the back, the iPhone 11 Pro sports Apple's "professional" triple-camera system. Like the iPhone 11, the iPhone 11 Pro debuts a new "ultra-wide" camera to sit alongside the everlasting "wide" camera and the "telephoto" camera which debuted with the iPhone 7 Plus.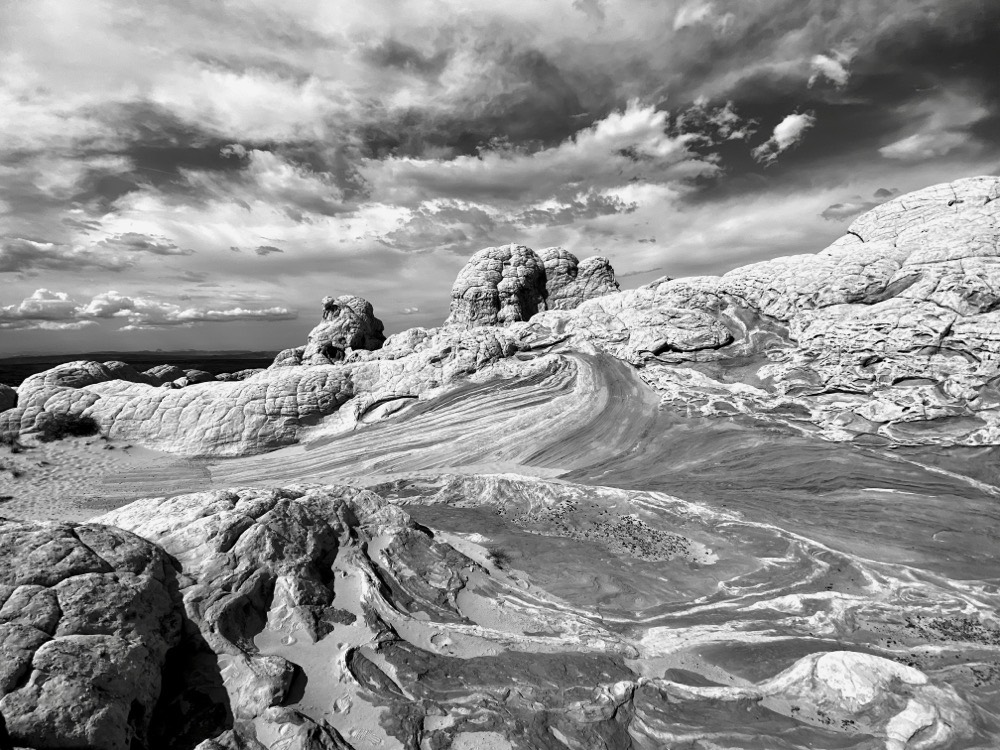 This triple-camera system touts all the same amazing features as the iPhone 11: Night Mode, improved HDR, extra-wide viewing angles to capture a larger scene, and seamless transitioning from one camera to the next as you zoom in or out of a scene. A stat worth noting: The iPhone 11 Pro's "telephoto" camera now sports a larger f/2.0 aperture, allowing for more light and shallower depth of field when shooting portrait images.
The triple-camera system also boasts major video improvements like the iPhone 11. All the same video features are here, like shooting and editing 4K content, 4K slow-motion video on the front-facing True Depth camera, and a handy UI feature that allows you to long press the shutter to quickly capture a video when you're shooting still photos.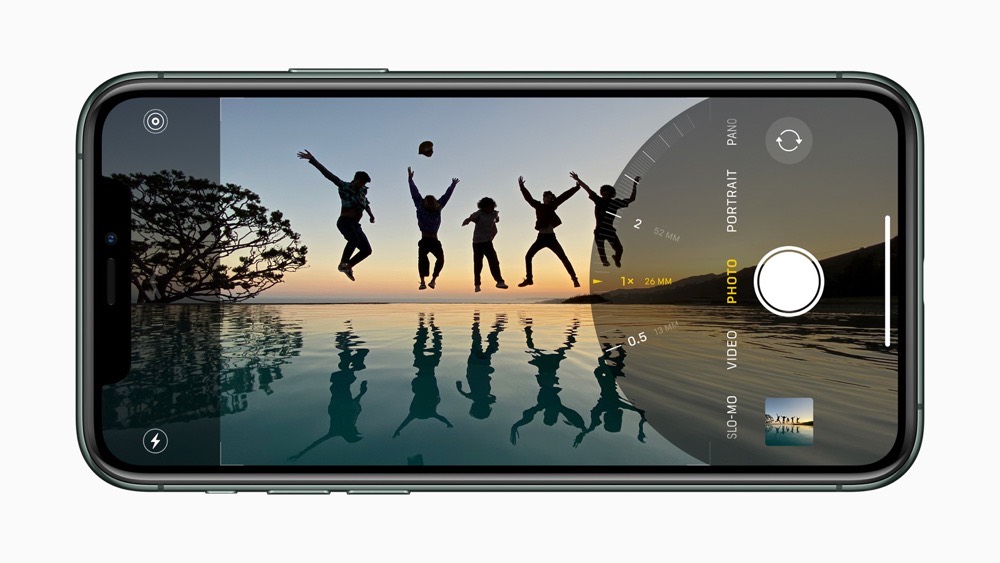 Perhaps the most impressive feature showcase of the day belonged to the crew from FiLMiC Pro. The upcoming FiLMiC Pro app showcased the iPhone 11 Pro's incredible three (actually four) camera system. The app can capture and record all three rear-facing cameras simultaneously, allowing you to capture the same scene from a variety of focal lengths all on one device. Coolest of all, you can capture both the front-facing and rear-facing cameras at the same time, allowing you to record conversations in a way never before seen.
The iPhone 11 Pro essentially takes the new guts of the iPhone 11, combines it with last year's iPhone XS's overall build, and adds a third "ultra-wide" camera to build the most advanced iPhone ever. The new camera system is the hallmark feature that Apple appears to be banking on to sell the iPhone 11 Pro and Pro Max over the next year.
Wrap Up
Flying above at 20,000 feet, there's a potential underwhelming feeling at this year's September iPhone event. We've finally learned the pricing of Apple TV+ and Apple Arcade (both of which come in at an aggressive and affordable $4.99/month), and we've learned what Apple sees as the general iPhone for all people: the iPhone 11.
However, there could be some disappointment for those looking for Apple to go to the next level with the iPhone 11 Pro. Sure, the new iPhone 11 Pro debuts the most durable glass ever shipped in a smartphone, the fastest chip ever shipped in a smartphone, and one of the longest lasting iPhone batteries in years. From that stance, today was a major push forward.
But today's keynote may be marked by how many of the rumors over the last year haven't come true. There's no sign of rear-side charging for AirPods or an Apple Watch. The iPhone 11 and 11 Pro still charge via a Lightning port rather than USB-C. ProMotion hasn't made its way to the iPhone yet, and there's no support for Apple Pencil either. Whether these are genuinely useful features or not is beside the point — Apple hasn't appeared to take too many chances with the iPhone 11 or iPhone 11 Pro.
Either way, we're very excited about the iPhones 11 and 11 Pro, specifically regarding the all-new camera systems. We love iPhone photography here at The Sweet Setup, and we're ecstatic to see so much love given to the latest iPhone cameras.
Be sure to follow the site over the next few weeks as we hash out our reviews of the new iPhone 11, iPhone 11 Pro, and Apple Watch Series 5.
And if you missed the keynote, you can watch the entire event on Youtube.
Get Our Best Photography Tips & Workflows
Transform your photos and edits from average to awesome with our in-depth, mobile photography course. It's jam-packed with training, ideas, and lessons that can literally transform your photography overnight.