A First Look at Mail in iOS 16
September 14, 2022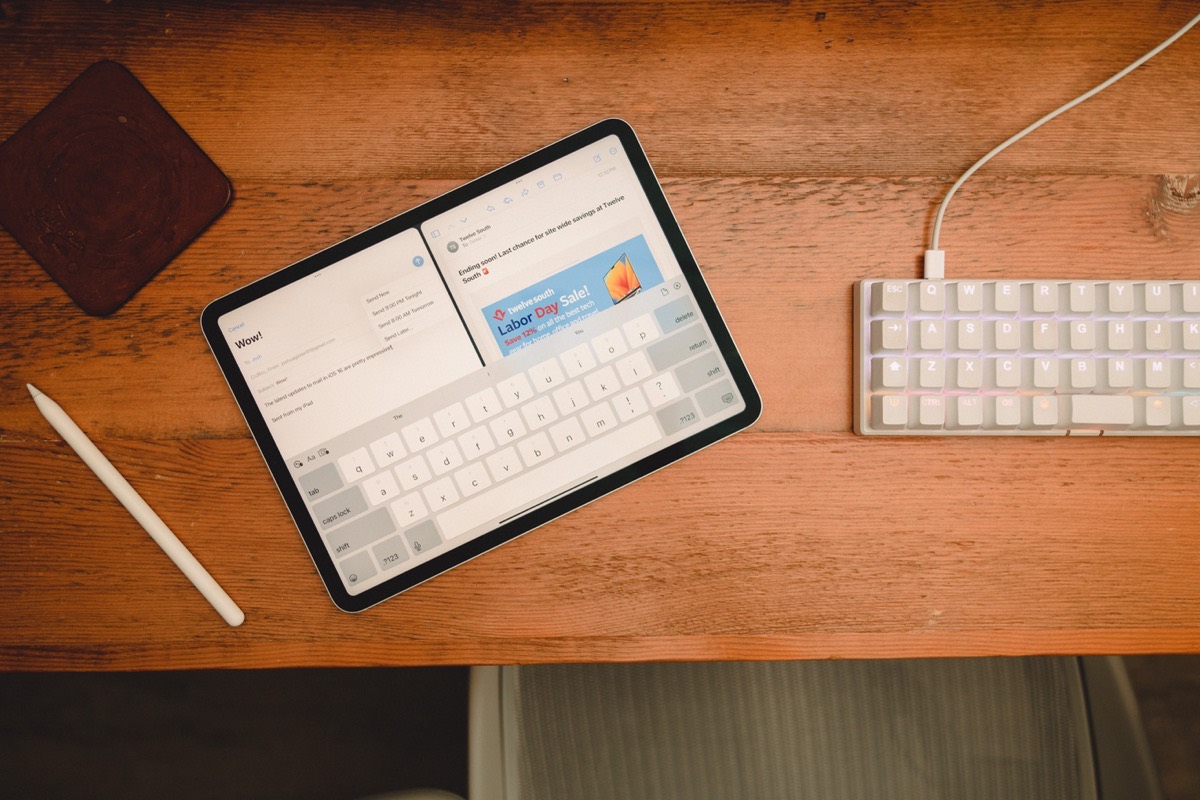 Remember the golden age of email apps? I remember Sparrow, the best email client to ever be made. I remember the wait line to get into Mailbox. I even remember the seemingly endless wait to get the new Outlook design just a few years ago.
Those were the good ol' days.
It's not like there's a shortage of email apps in the App Store though. Spark continues to be an excellent pick for all email users. Options like Edison, Proton Mail, Hey, Canary Mail, and more are all available, with strong feature sets and reasonable pricing.
None of these click for me, unfortunately. This will certainly be a "It's not you, it's me" problem, but I don't find any of these email apps particularly inspiring or delightful. My colleagues love Spark. I just don't jive with it.
And when things don't jive in third-party territory, then you rely on Apple to create a reasonably good first-party app to hold you over until the next hot new email app hits the App Store.
Mail is a pretty good email app in iOS 15 — good, but not great. It's free. It services most, if not all, the email services. It has reasonably good design and is baked into iOS 15.
Mail is also slow, lacks certain table stakes features like Undo Send, Send Later, and has a clinical design that lacks any sort of whimsy.
iOS 16 promises more than a few fixes — especially to these table stakes features. For anyone holding out for the ultimate email app for iOS, the latest out of Cupertino may end up checking more boxes than any third-party option available.
Undo Send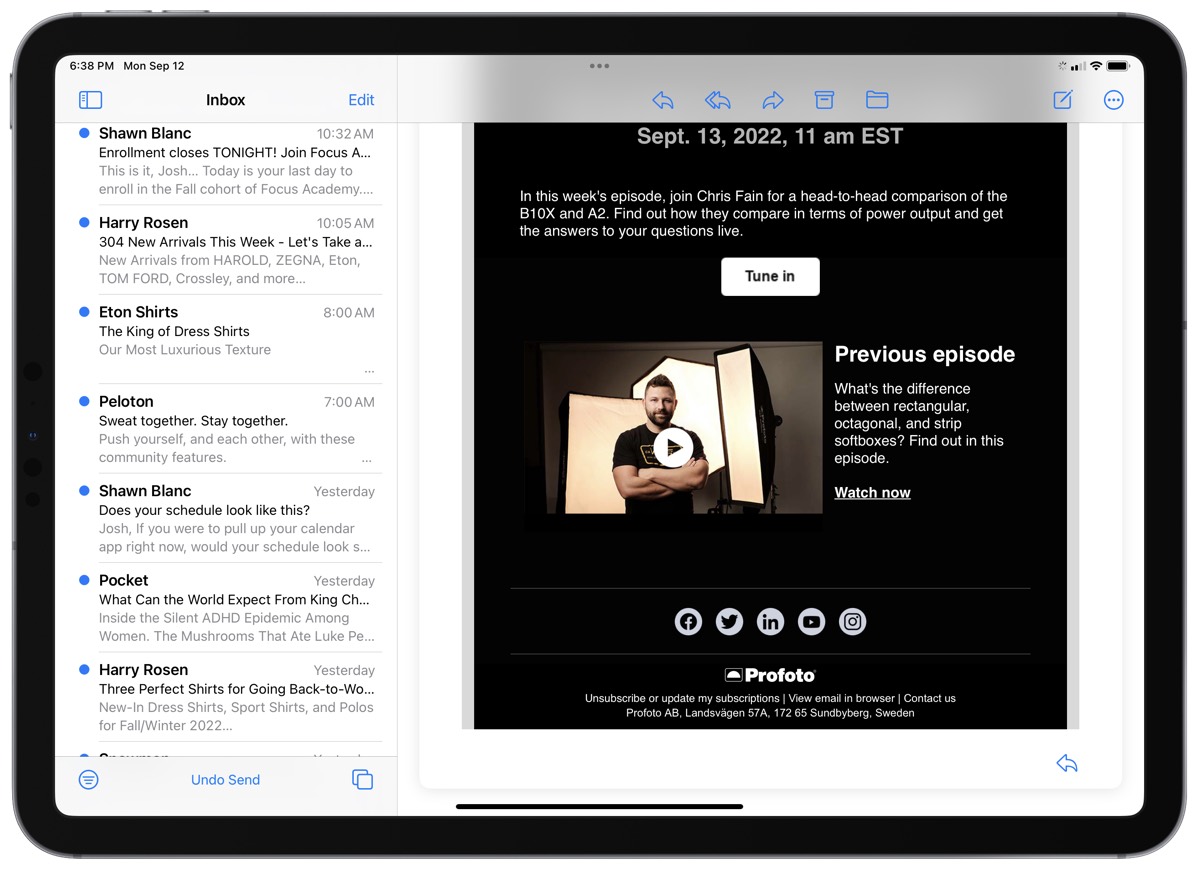 First among those now widely accepted table stakes features is Undo Send. In iOS 16, you will now be able to stop an email from being sent if you accidentally hit send or if you've made a mistake. You'll have 10 seconds from the moment you press the send button to hit the undo button and stop Mail from sending the email.
Ten seconds is a bit quick given the 30-second timer on many third-party apps, so you'll have to do some quick scanning on your email to determine if you made a mistake or not.
Once you hit send, the email composition window slides away back to your inbox and Undo Send appears as a button at the bottom of the screen. Tapping the button immediately brings up that email composition view and you can make any desired changes.
Ten seconds is short, to be sure, but having the ability to fix a mistake you caught last second is a welcome change to Mail in iOS 16.
Scheduled Send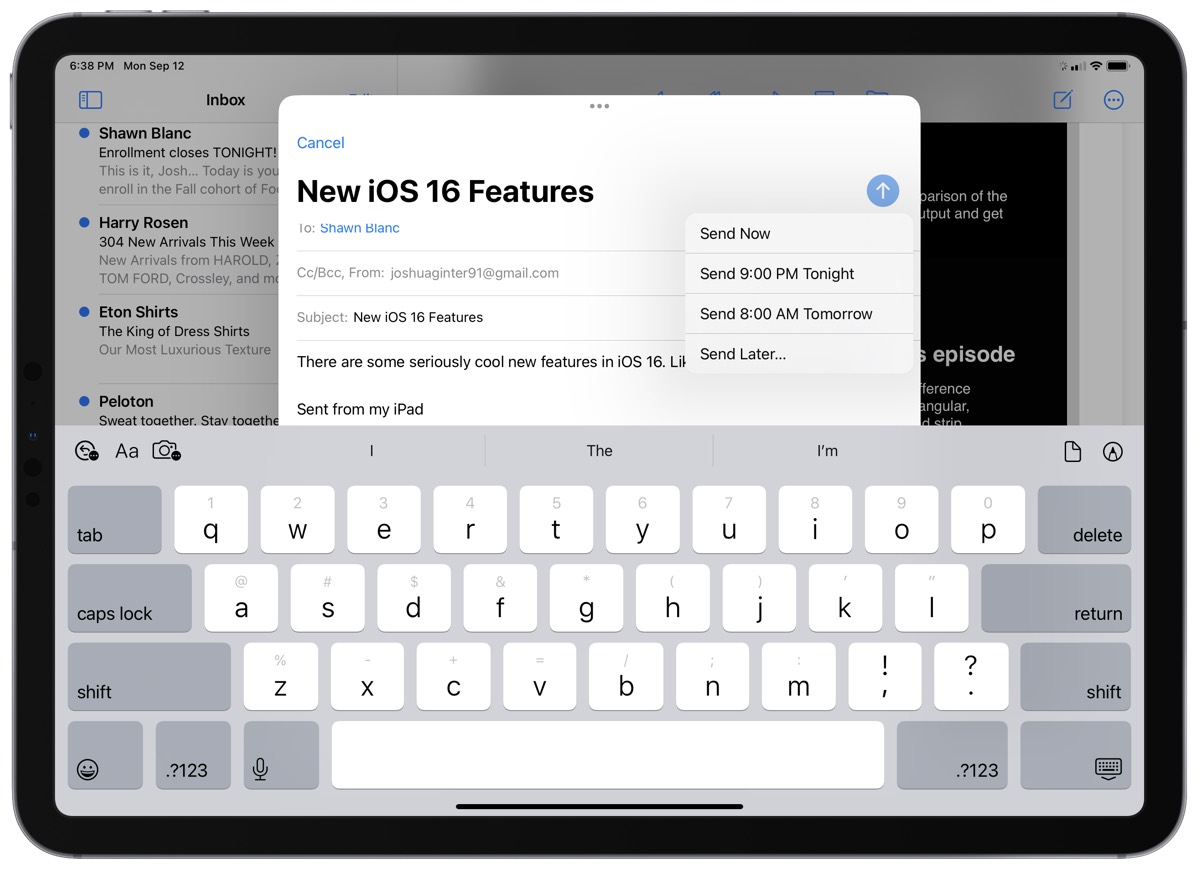 Scheduled Send allows you to schedule the exact time to send an email, enabling you to compose an email at one point in the day and only send it later at a time of your choosing. This is one of the most powerful email features you can have for developing better email habits and boundaries, and it's high time this showed up in Mail.
To schedule your email to send later in iOS 16, hold down the Send button. Once the contextual menu pops up, you can choose to send the email now, send it at 9:00PM tonight, send at 8:00AM tomorrow morning, or pick a custom time. The custom time picker is easy to use, providing you with a calendar and a clock for precise email delivery.
I find the 9:00PM and 8:00AM default delivery times to be right on point. If I don't care to hear my email notification chime for the evening, I'll schedule end-of-day emails to go out at 9:00PM. If I'm working late and don't want to bug anyone late at night, 8:00AM the next morning is perfect. I find both times work excellent for developing better email habits.
Scheduled Send will be my most used feature in Mail in iOS 16, undoubtedly. This is the one feature worth moving over to third-party apps until Mail in iOS 16 arrives.
Email Reminders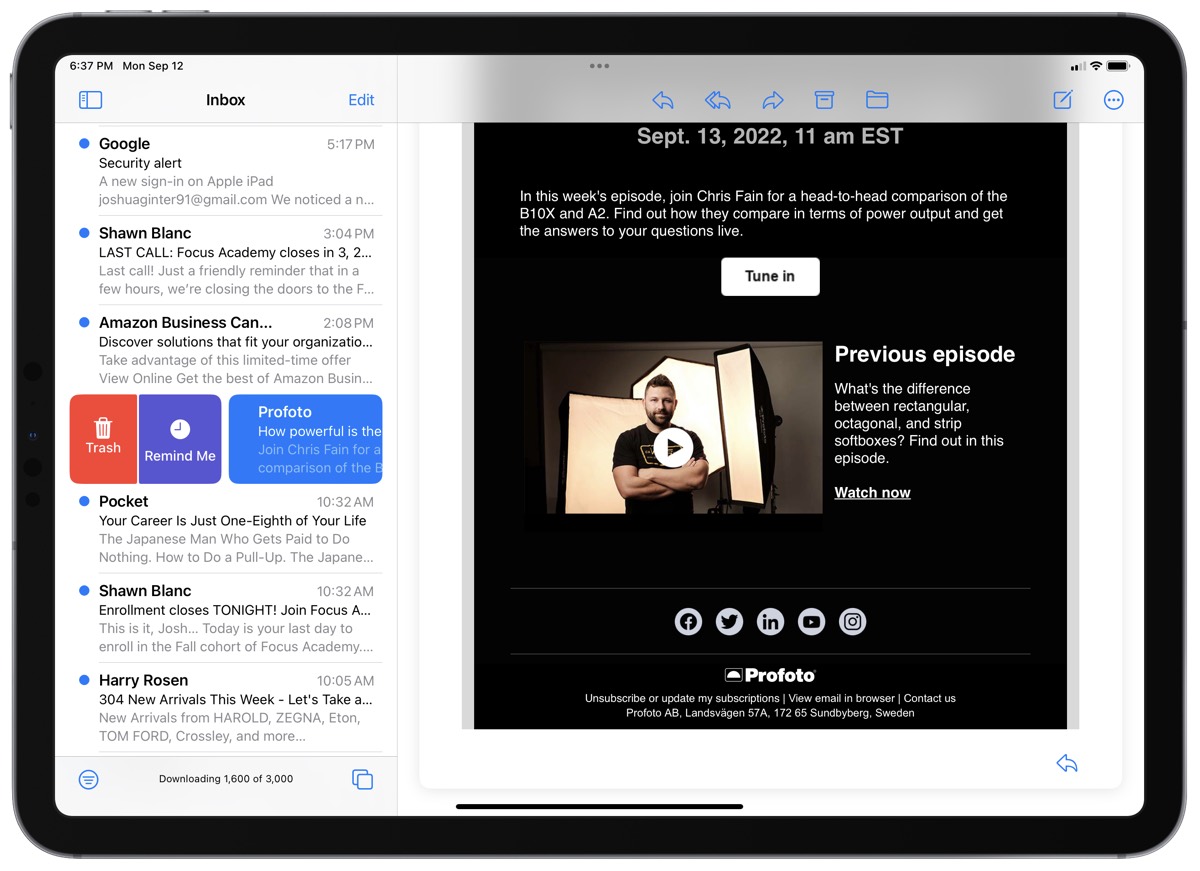 The second best feature offered by third-party email apps right now — in my book, of course — is the ability to snooze or have your inbox ping you at a more opportune time to answer an email. An important email may hit your inbox at a really poor time, so Mail in iOS 16 can now redeliver that email to you when you tell it to.
This could develop a number of improved email habits. If you only want to deal with work email when you get back to the office tomorrow, you can snooze everything until 8:00AM the next day. Or, if you want to provide a proper response to an important email and need to get to your Mac and a full keyboard, you can snooze that email unto you're at your Mac.
Snoozed emails are the third table stakes feature that should have been in Mail for iOS years ago. If I'm remembering correctly, Mailbox was the premiere email app back in 2014 and 2015 to truly put snoozed email on the map. Seven years later, we're finally getting snoozed email in Mail for iOS 16.
Other New Features
The above three features would have been enough to make this the biggest year-over-year upgrade for Mail ever. There's even more to talk about, though.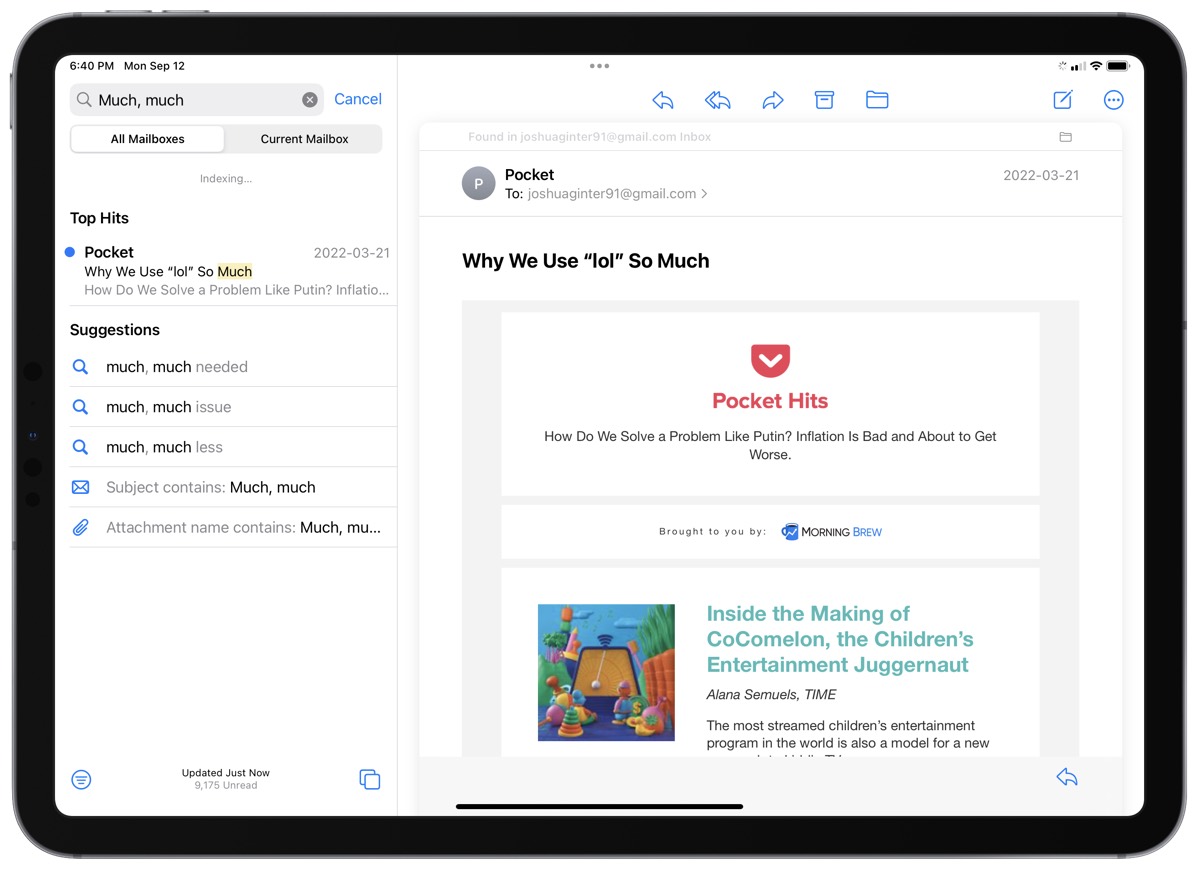 Improved Search: Search in Mail has long been abysmal — you can search for the exact contents of a subject line and Mail will still not bring up what you're looking for. Search in Mail in iOS 16 is being refined and should provide more relevant search results from now on.
Missing Attachment Notifications: Can I get a FINALLY! After eons of waiting, Mail in iOS 16 will now notify you if you have stated in your email you're sending an attachment and you forget to attach the attachment. This has been around in other email apps for such a long time and is sure to save more than a few embarrassing follow up emails with forgotten attachments.
Focus Filters: Focus modes are seeing more refinements, improvements, and powers in iOS 16, and Mail for iOS 16 isn't being left out. In Mail for iOS 16, you'll be able to select which mail accounts are visible inside one of your custom focuses.
Follow Up: A lot like missing attachment notifications, if you have stated in a sent email that you're awaiting to hear back from someone regarding an email, Mail will provide a Follow Up button which will send your sent email to the top of your inbox to ensure you follow up with the recipient if you haven't heard back in a reasonable period of time.
Mail in iOS 16 is Shaping Up Nicely
This all-new feature set is one of the most packed Mail improvement lists ever.
For those wanting to develop better email habits, hone in their addiction to email, or return to a first-party app because it finally has essential email features, Mail in iOS 16 is sure to be welcome.
There is one caveat yet that will need to be addressed, however. Mail has long been quite a slow email app — if you see a notification badge on your home screen and open Mail to check what came in, you often have to wait 5 to 10 seconds for that email to pop up at the top of your inbox. This can be infuriating at times, especially if you're waiting for something important.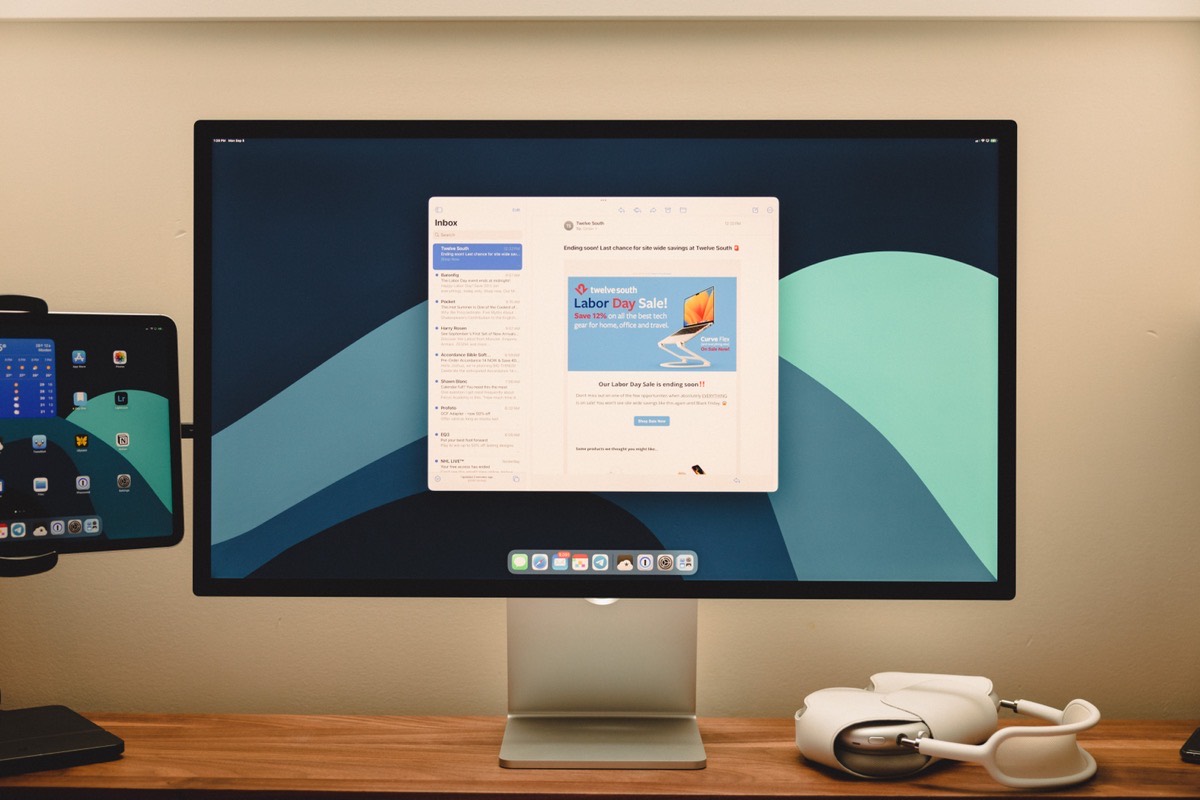 At this point, I'm not sure if Mail's speed concerns have been addressed in iOS 16. I'm still seeing some of these slow situations and some of my colleagues here at The Sweet Setup are seeing the same thing. Here's to hoping these speed issues are addressed in a point update during the year.
Other than speed issues, we're excited about what we're seeing inside Mail for iOS 16. Mail has become a great first-party app that will sway some folks back from their third-party email app choices.
Make email suck less…
Take our Email App Assessment
Email doesn't have to suck. You can make it suck less by using an app that fits your email needs.
But with so many options, how do you know which email app is right for you?
Find out which email app is best suited for your needs to help streamline your email workflow so you can get back to the things that really important.