Save $339 on the Entire TSS Course Library
November 27, 2020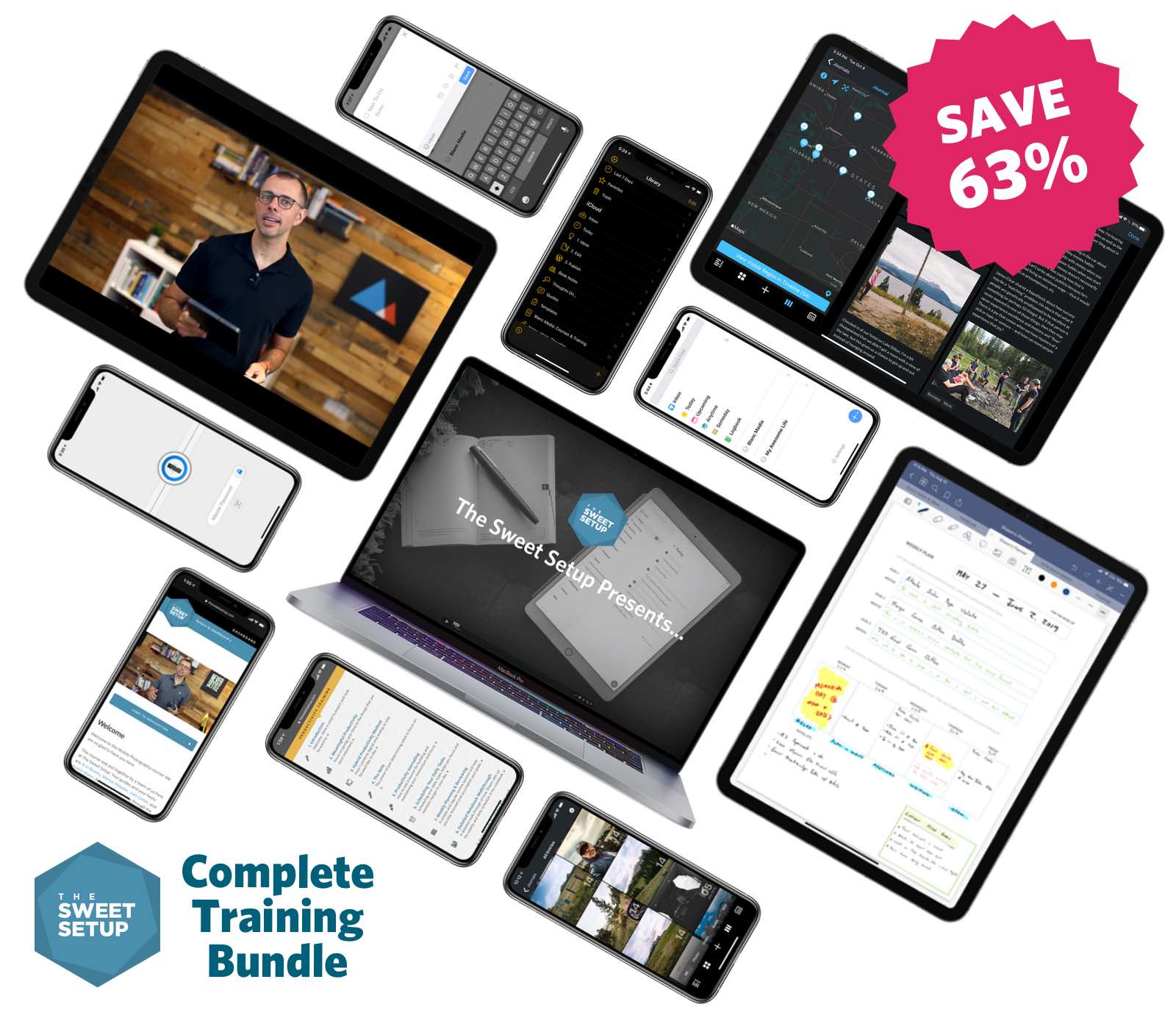 Right now you can get ALL of our courses, bundled together, for only $197. The total value of the bundle is $536, which makes this is a discount of 63%.
This Complete Training Bundle is your chance to get instant access to every one of our training courses, for the price of less than two.
This offer expires after the weekend and includes all ten of our in-depth training courses.
Calm Inbox: ($99) Our newest course with the step-by-step system for getting your email under control.

All the Things (Pro): ($57) Our most popular productivity course about getting in control of your tasks and your time.

Learn Ulysses: ($99) Our other best-selling course that is about capturing your ideas and organizing your writing.

Mastering Mind Maps: ($57) A tried-and-true system for making your ideas better and saving yourself a LOT of time on the creative process.

Simple Habits: ($39) How (and why) to build better habits and change your life.

Timeblocking: ($29) Simplified Time Management for Crazy Times.

Learn GoodNotes + Templates: ($39) Our course about using the best handwriting app, GoodNotes. Also includes a bunch of awesome custom templates.

Mobile Photography: ($59) From photo organization, to editing your snaps, to lessons for how to take better photos.

Unlock 1Password: ($29) There is so much more to this app beyond password management. Learn how to leverage its potential.

Day One in Depth: ($29) Day One is one of the most important apps I use. I have many year's worth of photos, memories, and thoughts stored here.
That's $536 worth of courses… and you can get them all for just $197 (a $339 discount)!
---
Already a Customer?
If you're already a TSS customer and have purchased one or more courses. You get a personalized offer to complete your library. Just punch in your email in the form below to get your custom offer.