1Password 7: iPhone X, Face ID, and Quick Copy
November 6, 2017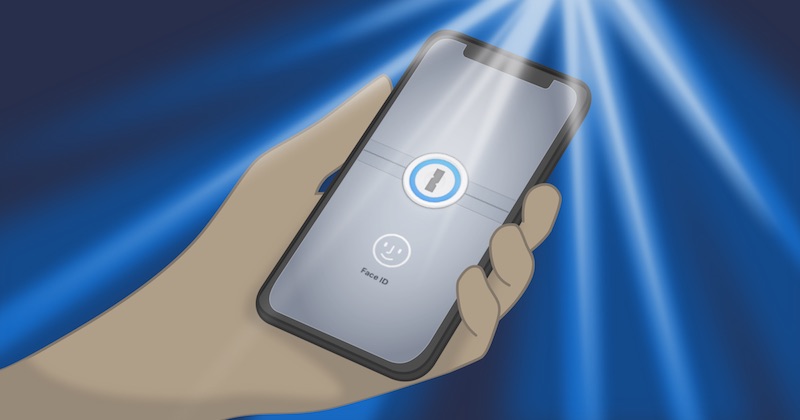 The best password manager for Mac and iOS updated to version 7 last week for the iPhone X release. 1Password sports a slightly redesigned icon, new performance enhancements, and a couple of helpful new features.
iPhone X and Face ID Support
The hallmark feature of 1Password 7 is its new support for the all-screen iPhone X and Face ID. The improvement in security by jumping from Touch ID to Face ID (1 in 50,000 chance of finding a duplicate fingerprint vs. 1 in 1,000,000 chance of finding a duplicate visage) is felt full-force in 1Password 7. Opening the app and looking at the iPhone X screen will open 1Password, complete with one of the most beautiful animations we've seen so far.
Quick Copy
For those apps and websites that don't have 1Password implementation built in, 1Password 7 features a new Quick Copy feature to make logging in quicker. Find your username, paste it into the username login field, and 1Password will automatically copy the password when you switch back to 1Password. This will make copy and paste a bit quicker and substantially less cumbersome.
Favorites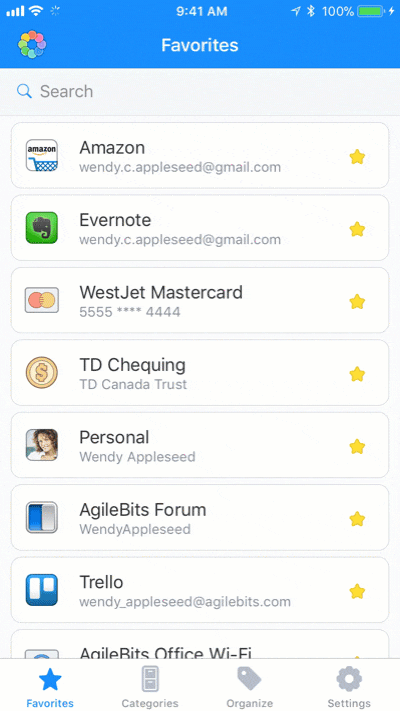 Using favorites to quickly access your most-used logins is a speedier process in 1Password 7. When you tap on a favorite, your necessary username and password appear in tappable bubbles. Simply tap the bubble and your information is copied to the clipboard to be pasted elsewhere.
In addition, your favorites list in 1Password 7 now gives three recent suggestions based on recently copied information. If you need to access that login data a couple different times in a short timespan, the recent suggestions are sure to save some time.
Other Features
1Password 7 has a slew of other improvements and enhancements:
The app's icon and lock screen designs have been slightly redesigned.
Images can be saved to Photos from 1Password.
More keyboard shortcuts have been added for iPad users using an external keyboard.
You can now long-press on the tab bar at the bottom of the screen to activate 1Browser.
1Password 7 is available today on the App Store as a free download for Mac, iPad, and iPhone.