​Boost Your Apple Mail With MailButler (Sponsor)
May 31, 2016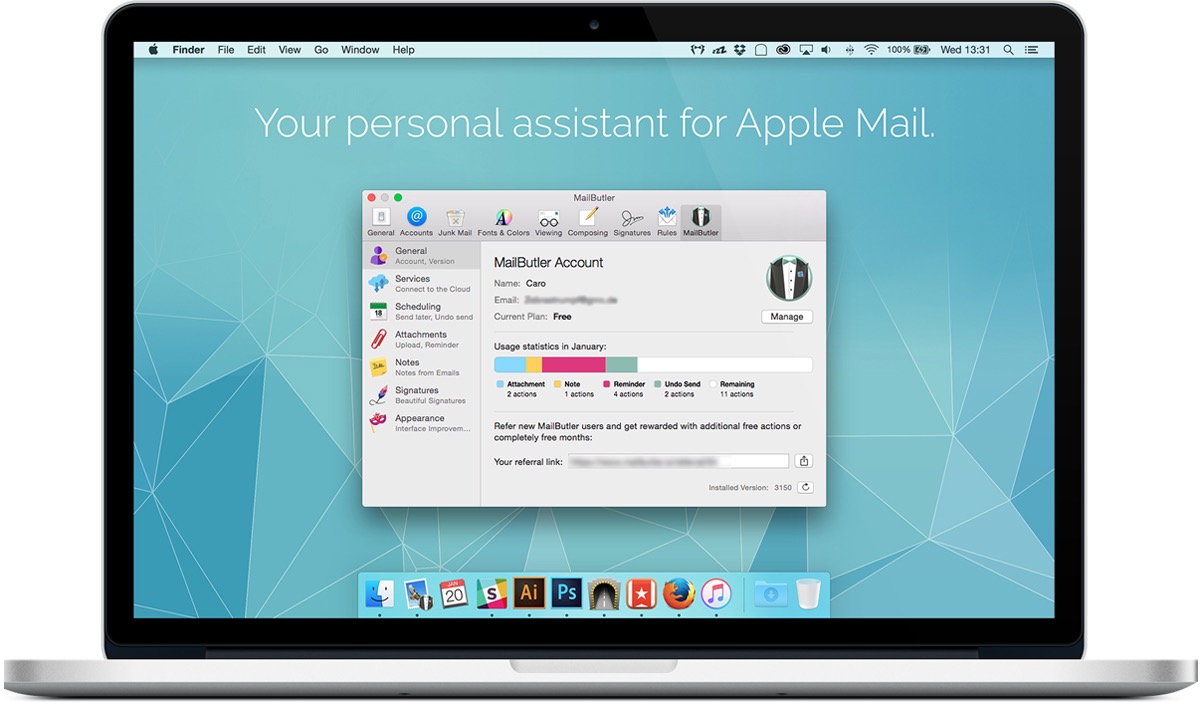 Have you ever wanted to schedule your email rather than send it right away? Or wondered if the person has actually opened your email?
MailButler allows you to schedule an email to be sent at a specific date and time. Thus, you can fulfill lots of tasks beforehand by writing several emails at once and letting MailButler ensure their scheduled delivery later.
Or another familiar situation: you sent an email several days ago, but still haven't received a reply. What is the best way to react in this case?
Email Tracking, MailButler new feature, allows you to know if the recipient has actually opened your email. If you know that the first email has already been read, you can proceed with a follow-up. If it has not been read, you should rather wait a few days.
There are 6 other cool features that MailButler adds to your Apple Mail, such as the ability to convert emails to notes, upload email attachments regardless of size, and more. The developers plan to add new things to this list.
Check it out now! Use this coupon code to get 20% discount on the original price (valid one month): MAILBUTLER_SWEETSETUP
---
Our thanks to MailButler for sponsoring the site this week! Sponsorship by The Syndicate.