Hooray! We are so glad to have you as part of the Sweet Setup family.
I just sent you an email with a link to access your guide. You'll find the link to the guide in your inbox.
The email came from: Shawn @ The Sweet Setup <desk@blancmedia.org>
But first… There is one more thing
Get our 1Password video training course and learn to use 1Password like a pro.
As a new subscriber, I wanted to offer you my best-selling writing course at a 25% discount right now.
Why?
Because this is the same special pricing we offered the rest of our community when the Unlock 1Password course first launched. I wanted to give you the opportunity to get it at the best price as well if you're interested.
Save 25% Right Now
No thanks, I just want the 1Password Digital Will Guide right now.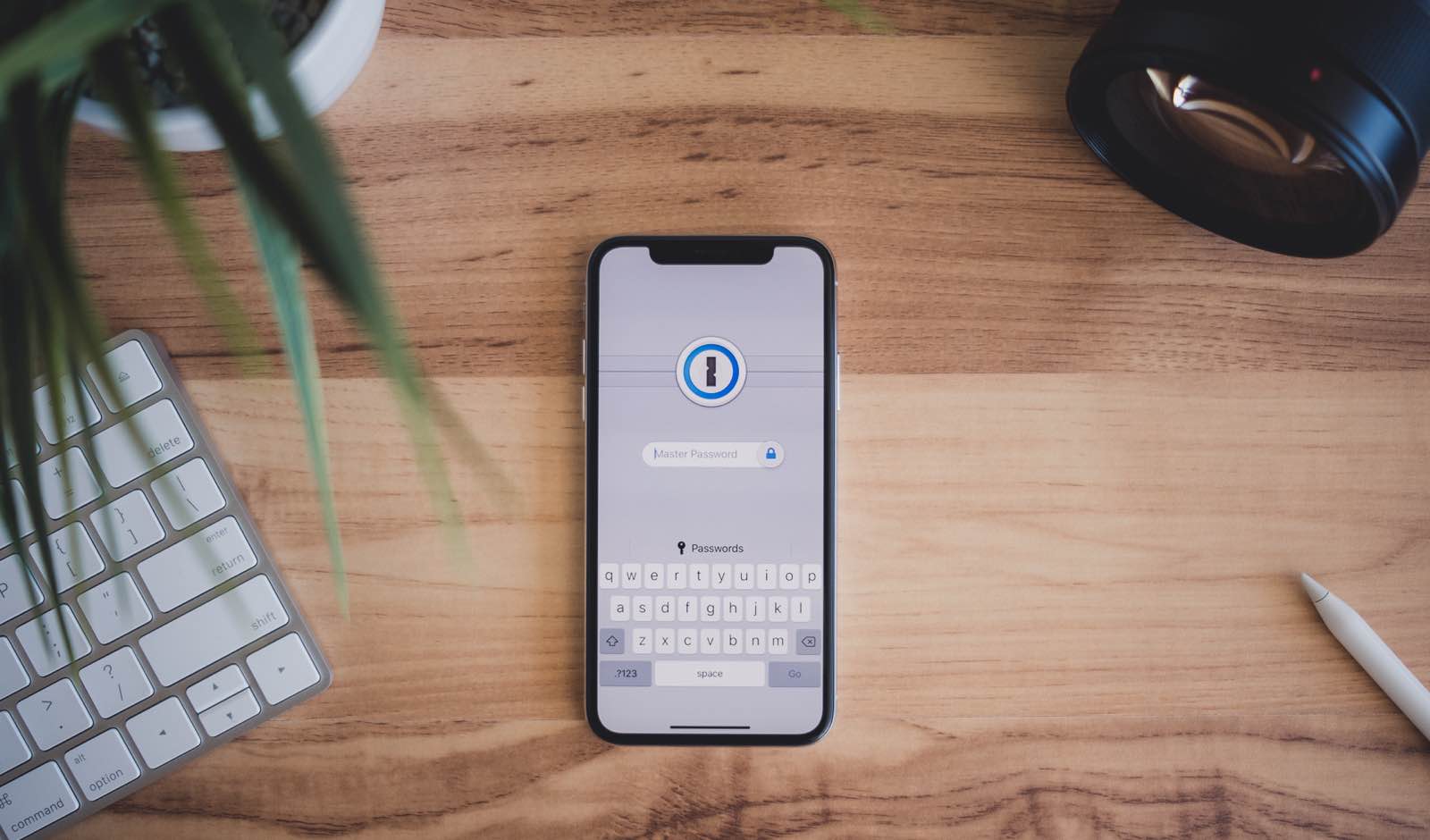 1 Password is the Best Password Manager (and Much More, TBH)
There is so much to this app, you won't believe it…
1Password makes it easy to save login information as you're browsing the web.
Easily search for and deploy your login information on the web (regardless of what device you're on).
Store other kinds of information, such as credit cards, personal info, secure notes, receipts, bank accounts, and – more.
1Password provides rich tools for sorting and organizing your information.
There are many secure ways to share your information with others (and you can granularly select what you do and don't share and with whom).
1Password is beautifully designed with an easy to use interface on Mac, iPad, and iPhone.
1Password helps you stay up-to-date on your security, allowing you to quickly assess the strength of your passwords, generate stronger ones, and change them on a regular basis.
1Password uses state-of-the art encryption standards, so in case someone gets ahold of your computer, all that sensitive information stored in your password manager is safe and secure.
We'll show you how to make the most of all these features, and more…

Save 25% Right Now
Not Just for Passwords Anymore, Dorothy.
1Password holds the login information to every single website and service that I use. From my personal bank to my business website hosting to my favorite online photo printer. And that's just the start. Heck, I even have a login for my thermostat.
As I've been saying, the name "1Password" doesn't really do this app justice. Because 1Password holds so much more than just passwords…
Here's a quick look at what all I store in 1Password and why it's so helpful.
Website Passwords: It's a bad idea to use the same login and password for everything. With 1Password, all you needed to remember is your one, single password for the app in order to unlock 1Password.
Credit Cards: Even with a simple approach to finances I still happen to have four unique credit card accounts. One for personal family, one for my business, one for my non-profit, and one for a separate charitable giving account. I keep all the card numbers on file in 1Password to access any time I need.
Important Documents: All the critical documents that you keep inside of your fireproof safe? I also have digital versions of them so I can access them at any time from anywhere. From power of attorney, to birth certificates, life insurance policies, and so much more.
2FA Recovery Keys: I use 2-Factor Authentication (2FA) whenever possible. And as a result, I also have many websites with backup recovery keys in case I ever lose access to my phone.
Automobile Info: All the documents and information for our cars: digital scans of the titles, each vehicle's insurance policy number, VIN, and license plate number.
In Case of Death: This is the app you want your family to be able to access in case anything were to happen to you. This way, they would be able to log in to your bank accounts, access insurance information, and anything else if necessary.
Team and Family Accounts: With easily shared "vaults" I can sync and share any relevant information with my employees and my wife.
That is a LOT of very critical and personal information to be stored inside of an app. This app is trustworthy because not only does 1Password encrypt my data, but that database is stored on my computer and iPhone which are also encrypted.
I've been using 1Password for nearly a decade and have never had an issue. It truly is the best password manager (and so much more).
That's why we want to help you unlock the full potential of this app for your own use.

Here's Exactly What You'll Get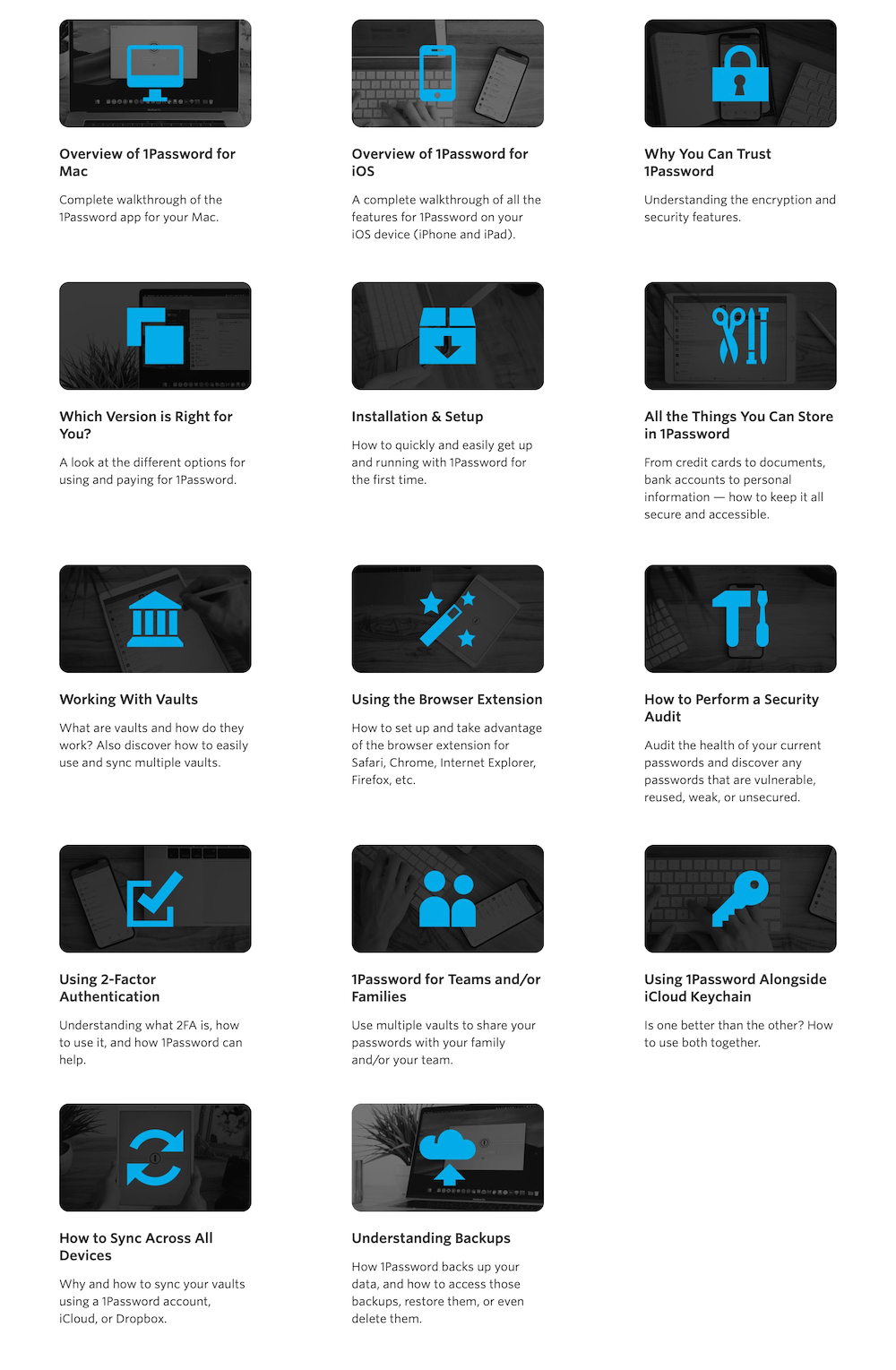 This course is for you if…
You use 1Password (or would like to start using it). This is the best password manager our there, and we want to show you how to get the most out of it.
You have important documents, logins, and other information that you want easy access to while also keeping it safe and secure.
You use the same one or two passwords for just about everything; you know you should do something about having better online security but you're not sure where to get started.
You have co-workers and/or family members that you want to share certain types of important information with (such as passwords, credit cards, or social security numbers, etc.), and you want to ensure that information stays secure and up-to-date.
You have and use multiple devices (Mac, iPhone, and/or iPad) and would love to have all your passwords and other important information in sync.
Save 25% Right Now
30-Day, Money-Back Guarantee
Please take a month to check out the class. If, for any reason, you're not completely satisfied just let us know and we'll be glad to give you a full refund. No questions asked. It's zero risk on your part.
Our work has been featured in, and referenced by sites such as Entrepreneur, The New York Times, Daring Fireball, MacStories, and more…