In just a few minutes your free guide will be delivered right to your inbox. Awesome!
Here at The Sweet Setup, our goal is to help you make the most of your time and attention. We do this by spending our time researching the very best apps for your Mac, iPad, and iPhone.
We also know a LOT about workflows, staying focused, and best practices.
That's why we're visited by over half-a-million readers every single month.
As a quick thank-you, I'd like to offer you 50% off our Simplicity in Computing class.
You should steal our best workflows, tips, and tricks.
✓ Get a strategy for managing your inbox and learn practical tips for taming your email and social media.
✓ Get organized and learn a better way to manage and backup your computer's files.
✓ Go pro, and discover simple ways we use automation to save tons of time and headache.
✓ Go behind the scenes to discover what apps we use most to get the job done.
✓ Cut down on distractions and get some breathing room to do the work you care about.
Instead of $20, right now it's just $9.
If you learn one new thing from our Simplicity in Computing class that can help you get back even just one hour per week… That's $9 well spent, wouldn't you say?
You'll get instant and lifetime access to all the material. So you can go through it on your own time. And it comes with our 60-day money back guarantee.
This class is not for sale anywhere else on our website right now. And the discount is not something we offer publicly. So I would encourage you snag it…
Your special price: Save 50% on Simplicity in Computing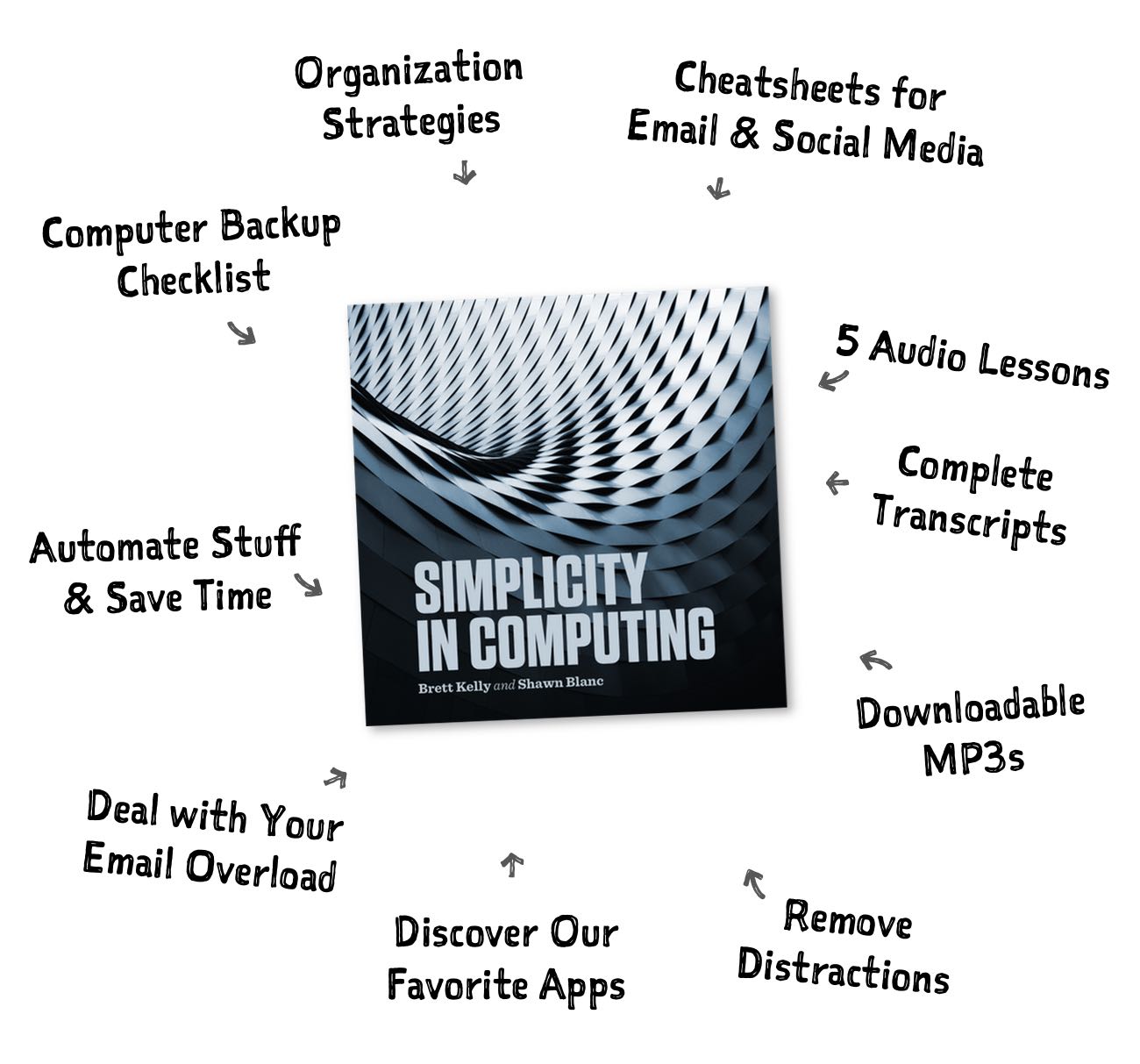 Thanks!
— Shawn Blanc
Founder of The Sweet Setup