Sweet! Here's Your Personal Deal…
The numbers have been crunched…
Your special offer has been faxed back to us…
And here's the deal for you…
For Black Friday, we have combined all 10 of our productivity courses ($536 value) and bundled them together into one, epic, master deal.
Because you're already a customer, you get full credit for what you already own.
And then, you can complete the rest of your library for half-off the remaining price.
Which means you can complete your course library for just $197.
That's a 51% discount and a savings of $208.
Wait. Don't Wait.
Look. You're here, we're here. 🤓
If you want to take advantage of this Black Friday sale right now, then you can. (We won't make you wait.)
Get the entire Sweet Setup library for $197
Note: Because of how extreme and customized your special discount is, we are not offering refunds on this offer.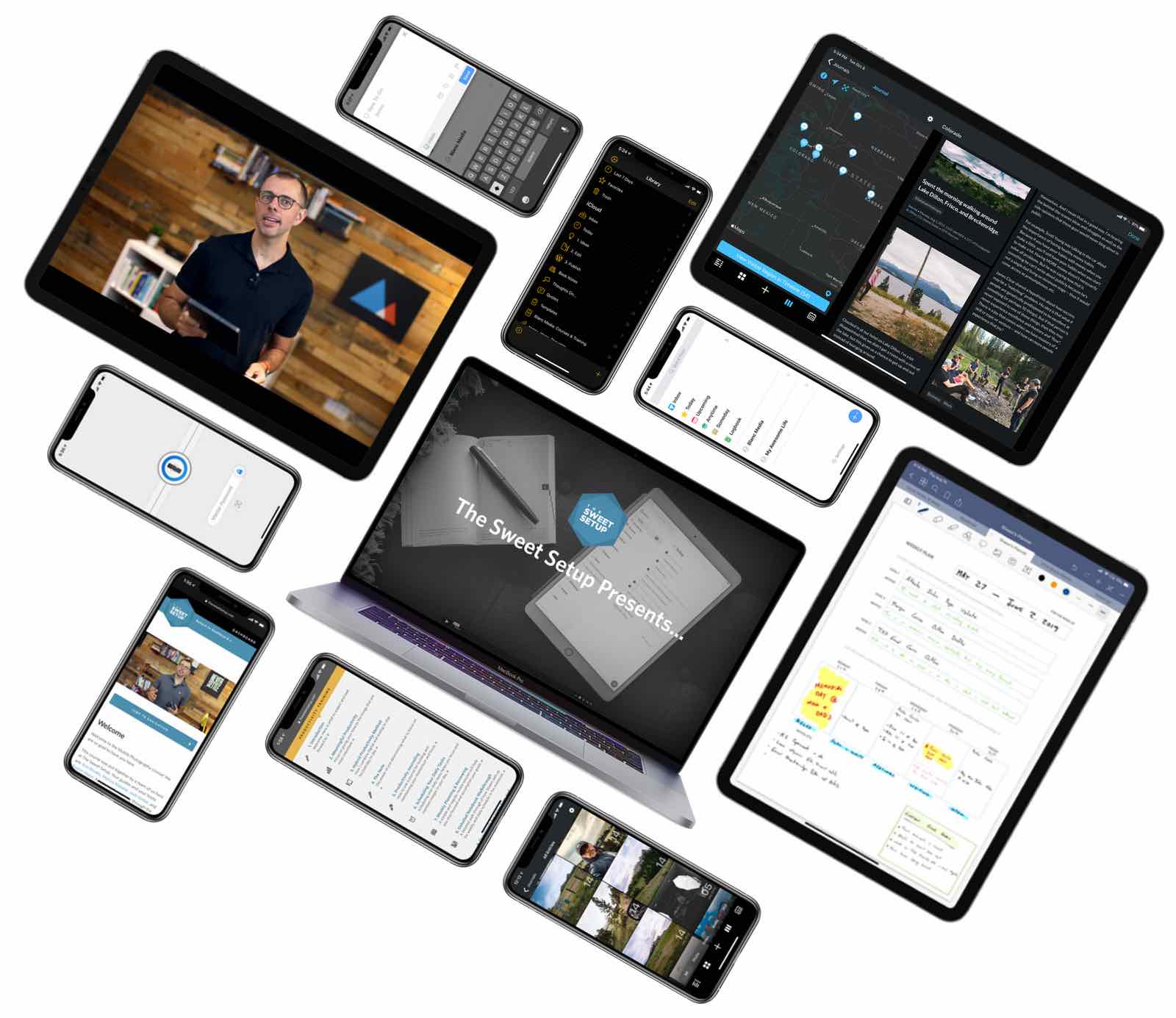 The Sweet Setup course library contains 10 courses with more than 12,000 customers.
All of which can help you be more creative, focused, and productive.
Your course library will include access to ALL of the following…
Calm Inbox ($99 value): Our brand-new, step-by-step system for getting your email under control.

All the Things ($57 value): Stop being managed by your task list and get your to-do list under control with Shawn's Hybrid Productivity System. (Also includes a slew of screencasts for using Things (the best to-do list app).)

Learn Ulysses ($99 value): Capture your ideas and organize your writing with our training for how to use Ulysses.

Mastering Mind Maps ($57 value): A tried-and-true system for making your ideas better and saving yourself a LOT of time on the creative process.

Simple Habits ($39 value): How (and why) to build better habits and change your life.

Timeblocking ($29 value): Simplified Time Management for Crazy Times.

Learn GoodNotes ($39 value): Get our in-house library of custom productivity templates for iPad plus, well, a whole entire video training course for GoodNotes.

Mobile Photography ($59 value): Discover how to manage your photos on iOS, how to take better photos to begin with, how to use the best editing apps out there, and more.

Unlock 1Password ($29 value): Discover exactly how to use 1Password like a pro. This app is for much more than just passwords, and we'll show you how to make the most of it.

Day One in Depth ($29 value): The most detailed and extensive guide to Day One available, showing you how to make the most of this award-winning journaling app.