Improve Your Workflows and Get More Focus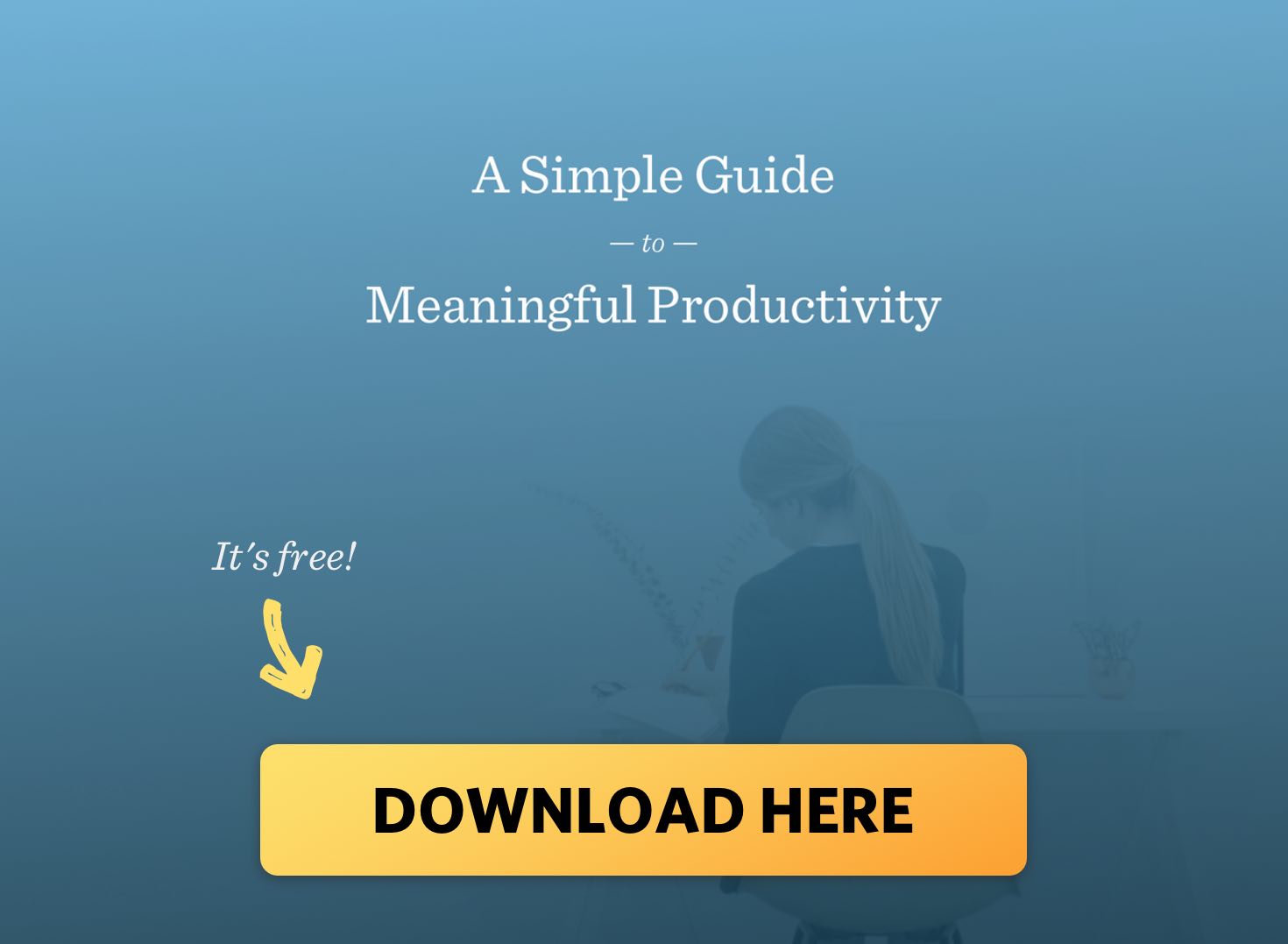 This free and simple guide will help you make improvements to your workflows and to be more focused with your time and attention.
Alas, you won't find 43 weird life hacks that will change your life in 9.4 seconds.
But! What you will find is a series of articles and stories on the topics of productivity and efficiency.
This guide is here to serve you by giving you a jump-start on what we call Meaningful Productivity.
Here's what this book covers
How to Audit Your Workflow
How to Regain Margin in Your Schedule
How to Get Margin for Your Creative Energy
How to Clarify Your Work Focus and Your Rest Focus
Thriving in the Midst of Distractions
The Power of Celebrating the Small Wins
The Creative's Workspace
Building Your Ideal Workspace
The Note (a.k.a. My Number-One Productivity Secret)
Little Things That Improve the Way I Work on a Mac
My Hybrid Productivity System
My Mission Critical iPhone Apps
And more…
You can download the guide for free right here.
Why This Guide?
In 2013, we started The Sweet Setup as a place where we could highlight our favorite apps and those which are proven to be the best.
The entire goal of our website is to help you, the reader, to get the most out of your time, energy, and attention.
We want to help you find the right tool for the job and then get back to what it is that matters most to you.
But for you, finding the right software tool is only one small part of the equation…
Tools help us be more efficient, but at the end of the day the real challenge is to find the clarity and momentum we need in order to get traction on our goals.
For example… I can download the best writing app for my Mac, but that doesn't transform me into someone who shows up every day and does the hard work of actually writing. And we know that you know that.
Recently we conducted a short quiz where we asked our community and readership what their greatest challenges were when it came to utilizing technology and doing their best creative work.
When we asked people which categories of apps they were most reliant on, as well as which areas of their life they were most interested in, the response was overwhelmingly clear…
By far and away the greatest category of interest was related to productivity, time management, and focus.
By and large, what we learned is that you, dear reader, are on the hunt for a greater sense of functionality and fluidity in your workflow. You want to be as efficient as possible in order to make the most of your time and attention…
Enter: A Simple Guide to Meaningful Productivity
We put together this free book for you.
Grab your free copy right here.
You Have to Start With Meaning
True (Meaningful) Productivity is doing that which is most important. Which means that productivity is not ultimately based on efficiency, but rather vision and values.
This is why having a life vision and life goals is so powerful. With them, you can define what it looks like to actually be productive (not just busy).
It is in the area of work that this fight to be meaningfully productive is perhaps the most difficult. Our offices, workflows, managers, reports, and meetings all center around the act of being busy with little in place to recognize or reward meaningful productivity.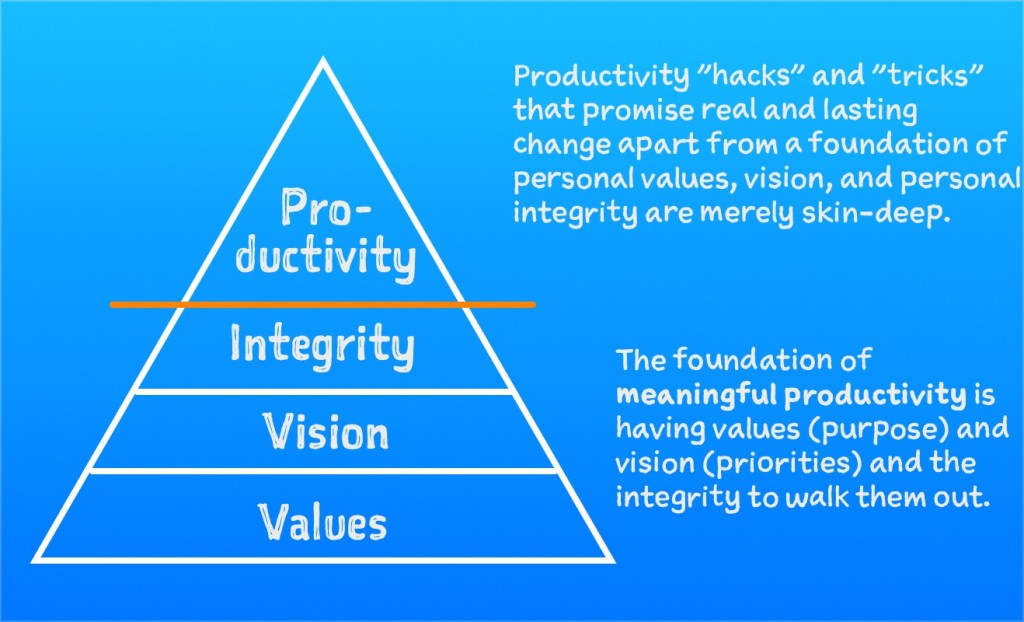 Productivity "hacks" and "tricks" that promise real and lasting change apart from a foundation of personal values, vision, and integrity are merely skin deep.
The foundation of meaningful productivity is having values (or purpose), vision (or priorities), and the personal integrity to walk them out.
Continue reading about this in our free guide. You can get it right here.