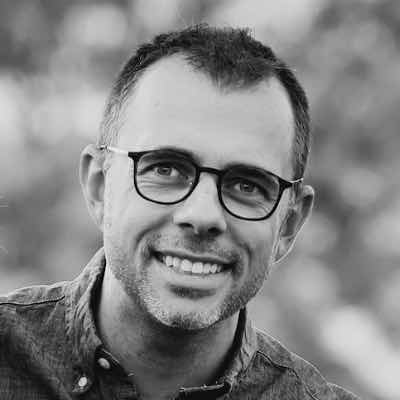 Welcome! My name is Shawn Blanc, and I run The Sweet Setup.
On Twitter I recently asked some friends how many photos they had in their iPhone photo library. The answers blew me away: A lot of folks had 15,000 or 20,000 photos. Some had 30,000 or 40,000. One guy had 155,295!
With tens of thousands of photos in your pocket, how do you make sense of them all?
Not to mention, how many of those photos are truly awesome? You know what I mean? Have you ever looked at an amazing photograph and wondered how in the world the photographer was able to get a photo like that?
Let me tell you a secret: Making an amazing photo has less to do with fancy camera gear than you may think. In fact, there are plenty of people shooting amazing photographs using the very same iPhone you have in your pocket right now.
You can start taking better photos today, and you can get clarity on how to manage and edit all those photos. All while using the phone or camera you already have and the apps that are available to you right now...
Meet Your Photography Guides
For this course we've teamed up with the best photographers we knew to provide the absolute best training from folks who take amazing images and do this stuff every day.
The photography mentors and interviewees featured in this course have worked with Apple, National Geographic, Bell MTS, TOMS Shoes, Charity:Water, and more...

Erin Brooks: Erin is a photographer who uses her iPhone for almost all of her photos — from capturing the picture to editing, she does it all right there. Her work has been featured by Apple on billboards and in magazines.

Austin Mann: Austin is a travel photographer, Apple nerd, entrepreneur, and more. His work has been showcased in National Geographic and the Travel Channel (to name a few), and he's one of just a handful of photographers who get early access to the latest iPhones.

Marius Masalar: Marius is a photographer and technology writer, working with photography and Apple gear for years.
Josh Ginter: Josh is our staff photographer here at The Sweet Setup. His work was featured on billboards in Canada for Bell MTS.
* * * * *
Our goal here at The Sweet Setup is to help you make the most of your time and become confident with the devices you use every day. We do this by researching and recommending the very best apps you should be using.
We also know a lot about workflows and best practices. That's why we're visited by roughly 500,000 readers every month. And our work has been referenced by sites such as The New York Times, The Wirecutter, Lifehacker, and MacStories to name a few.
So all that said, if you already know you want to grab the course, just press here to jump ahead and get instant access.