Work Without Distraction… (mostly)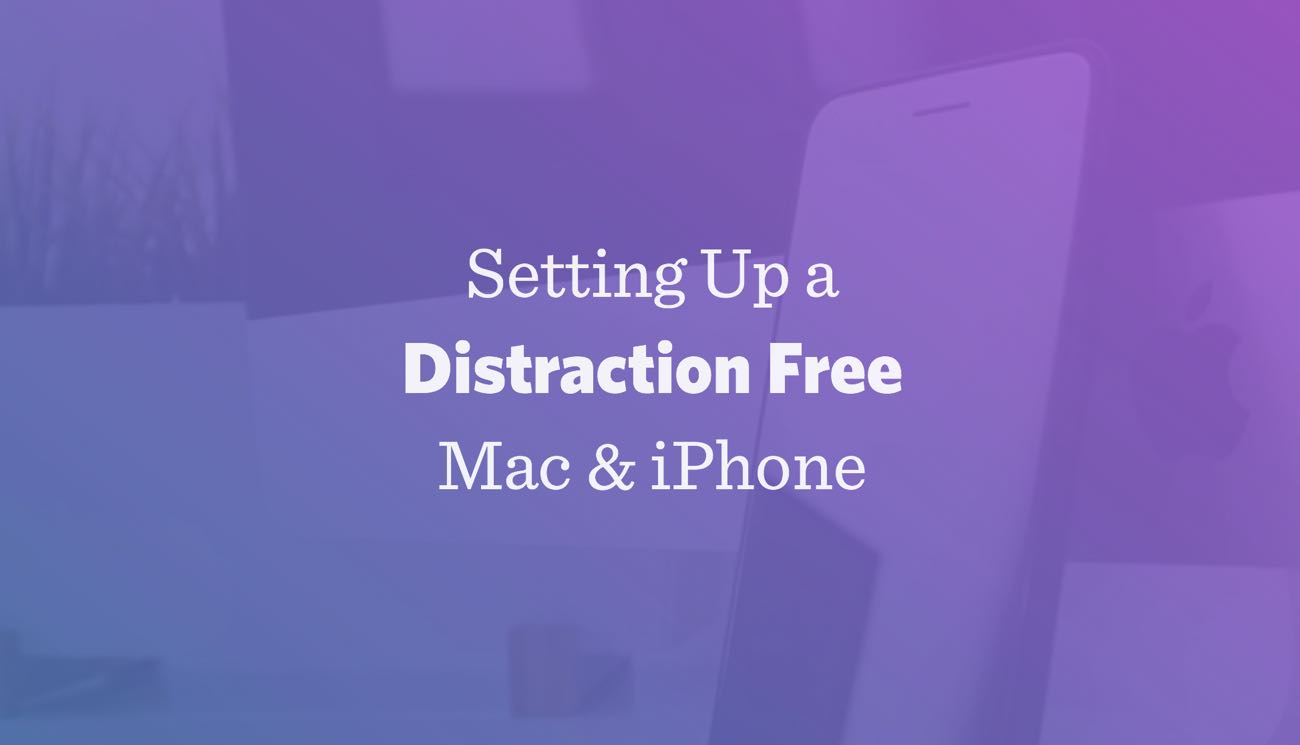 Are your devices as distraction-free as possible?
After working through this guide, you'll be left alone by your devices so you can be free to focus on what matters to you, rather than being pulled in various directions. (As for distraction-free bosses or co-workers … alas, that's another story.)
Real quick, before you grab your free guide to setting up distraction-free devices, I wanted to tell you about our six additional guides…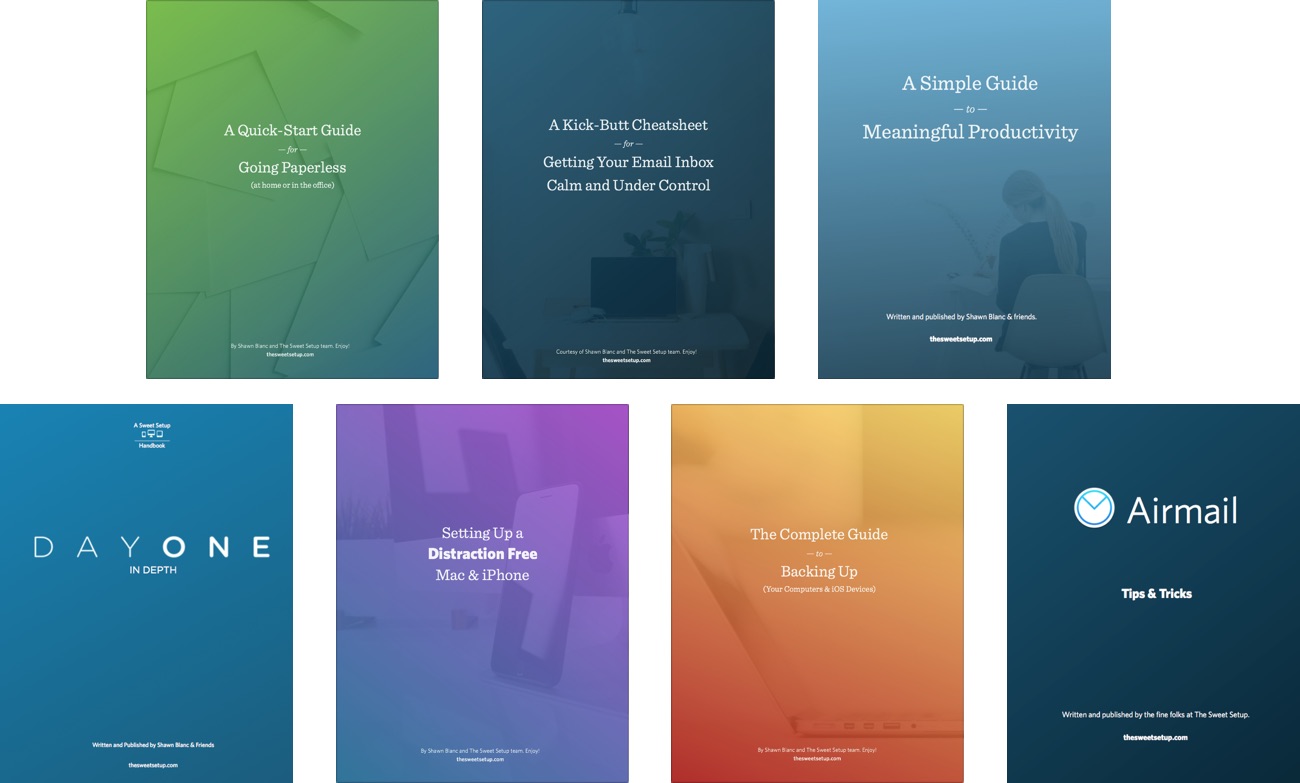 This is our Workflow Essentials bundle and it includes all of our premium guides. The bundle covers all of the most popular topics here on The Sweet Setup. We've put it together so you can jump right to the chase.
Steal our best workflows and discover the apps that we couldn't live without.
There is so much packed into these guides. Here are some of the highlights:
✓Go behind the scenes to discover what apps we use most to get the job done.
✓Find out the easy and little things you can do that will have a huge impact on the way you work from your Mac and iPhone.
✓Keep your devices free from distractions in order to be present and focused on what matters most.
✓Audit and improve your current workflows to save yourself time and energy.
✓Learn few things that every good workspace needs (and how to set up your own ideal workspace).
✓Get an easy-to-implement strategy for managing your email inbox and reducing unwanted email.
✓Turn papers into digital copies, and let your computer automatically file those documents into the folders for you.
✓Cut down on distractions and get some breathing room to do the work you care about.
These Are the Guides You'll Get…
A Simple Guide to Productivity
The Complete Guide to Backing Up
Setting Up a Distraction Free Mac & iPhone
Tips & Tricks for Using Airmail
The Calm Inbox (an Email Cheatsheet)
The Paperless Office Quick-Start Guide
Plus…

Day One in Depth is the most detailed and extensive guide to Day One available today.
Featuring in-depth reviews that cover every function and feature found within Day One. This handbook goes line-by-line, showing you how to make the most of this award-winning journaling app.
We've jam packed this handbook with tips, tricks, and tutorials for pushing Day One far beyond the basics of just a journal. Use Day One to increase your productivity and creativity, for going paperless, for photography, travel, business, and more.
If you'd like to get more out of Day One, this handbook is for you.
It normally sells for $10, but you get it as a free bonus when you pick up the Workflow Essentials bundle.
---
In total, all 7 guides add up to a hefty 294 pages with 68,000 words of sweet setup awesomeness.
With these guides, you will…
✓Turn piles of papers into digital files that can be organized and accessed from any device.
✓Have a calmer inbox that's under your control (instead of the other way around).
✓Be free to focus on what matters to you, rather than being pulled in various directions and constantly distracted.
✓Be confident that your photos, videos, music, and other documents are safely (and regularly) backed up.
✓Understand the big picture of mindsets, tactics, and the overall approach to what we like to call meaningful productivity.
✓Increase your productivity and creativity by utilizing the Day One app.
---
With the Workflow Essentials bundle, you'll get all our premium guides (including the Distraction Guide), plus the bonus Day One in Depth handbook.
No Thanks. I just want the free guide for setting up a distraction free Mac and iPhone.