The best habit tracking app for iOS
Productive
September 8, 2017
Trying to build good habits after years of bad habits is an uphill battle. Thankfully, you have a tool in your pocket that can give you an edge in building better habits. Our recommended habit tracking app, Productive, makes tracking habits an absolutely joyful experience. It's a gem of an app with a unique personality, a solid set of features, and a delightful design.
Last year, I made a life-altering realization. A realization that will enable all of us to achieve greater levels of success in our personal, professional, financial, and everything-in-between lives.
The realization was this: habits are more important than goals.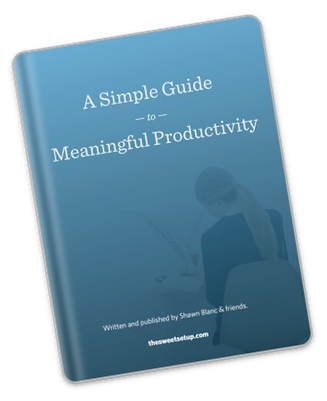 Get Back Hours Per Week
Discover how to improve your workflows and get more focus with this free, in-depth guide to productivity.
You can have high levels of success without ever setting a goal, but you can't succeed without the right habits. Goals give you a glimpse into a better future, but habits are what make that future a reality.
We are what we repeatedly do. Excellence, then, is not an act, but a habit. –Aristotle
Think about it.
Olympians all have a goal of winning a gold medal for themselves and their countries, but they are also disciplined in their habits. They show up every day and train toward their goal. It's their habits that lead to an Olympic gold, not the goal itself.
Take away the habit and you'll never reach your goal. But, stick to a habit with no goal and you just may find yourself winning an Olympic gold.
What's the gold medal you're shooting for? Where do you want to be physically in six months? Do you want to spend less and save more? Do you want to appreciate life more with loved ones?
Have goals and dream of a better future, but don't forget to build the right habits along the way!
Luckily, with a quick primer on how habits work and with the help of our recommended app, you'll be ready to tackle your goals one habit at a time.
The Science of Habits
In his book The Power of Habit, Charles Duhigg shares a discovery from MIT researchers: at the core of every habit is a simple loop.
Understanding this loop is the key to reshaping bad habits and building good ones. The loop consists of three steps: a cue, a routine, and a reward.
When a cue happens, that triggers a specific routine (or behavior) in order to get some type of reward.
For example, someone could feel stressed because of their ever-growing to-do list (cue), so they watch Netflix (routine) in order to distract them from what needs to be done (reward). Or, maybe I'm craving coffee (cue) so I go to Starbucks (routine) and order my favorite drink (reward).
Once you're able to pinpoint these elements, you can follow Duhigg's framework to reshape bad habits and build good ones.
Identify the routine – What behavior do you want to change?
Experiment with rewards – Try other routines that lead to different rewards. Do you really want an afternoon snack, or is that an excuse to take a break from work? The goal is to determine the reward you're really craving.
Isolate the cue – Keep a log of your location, the time of day, your emotional state, who is with you, and the immediately preceding action when you find yourself doing the behavior you're trying to change. Look for patterns that will help you isolate what's triggering a particular routine.
Have a plan – What positive routine will you start doing in order to get the reward you're really craving? Write down what will cue that routine, what you will do, and the reward you'll get.
Recommended Reading
For further tips and techniques, we recommend you check out these great resources.
Habit Tracking Apps
Now that you understand a bit more about habits, what makes for a great habit-tracking app?
Here's the criteria we looked at in our testing:
Design: Does the design enhance or hinder app usage?
Ease of Use: How easy is it to get started, add habits, and track them regularly?
Cost: Is the app worth paying for? How about the in-app upgrades?
Reporting: What gets measured gets done. So, what type of stats, graphs, or visuals does the app provide to help you trend in the right direction.?
Reminders: Before a habit becomes a routine part of your life, you'll often need regular reminders to get you started. How flexible is the app at reminding you to stay on top of your habits?
Scheduling: How well does the app handle habits due at different frequencies? An app isn't worth using if it can't track when you want your habits done.
Sync/Multi-Platform: How many different devices does the app support? Is data synced across devices?
Productive: The best habit tracking app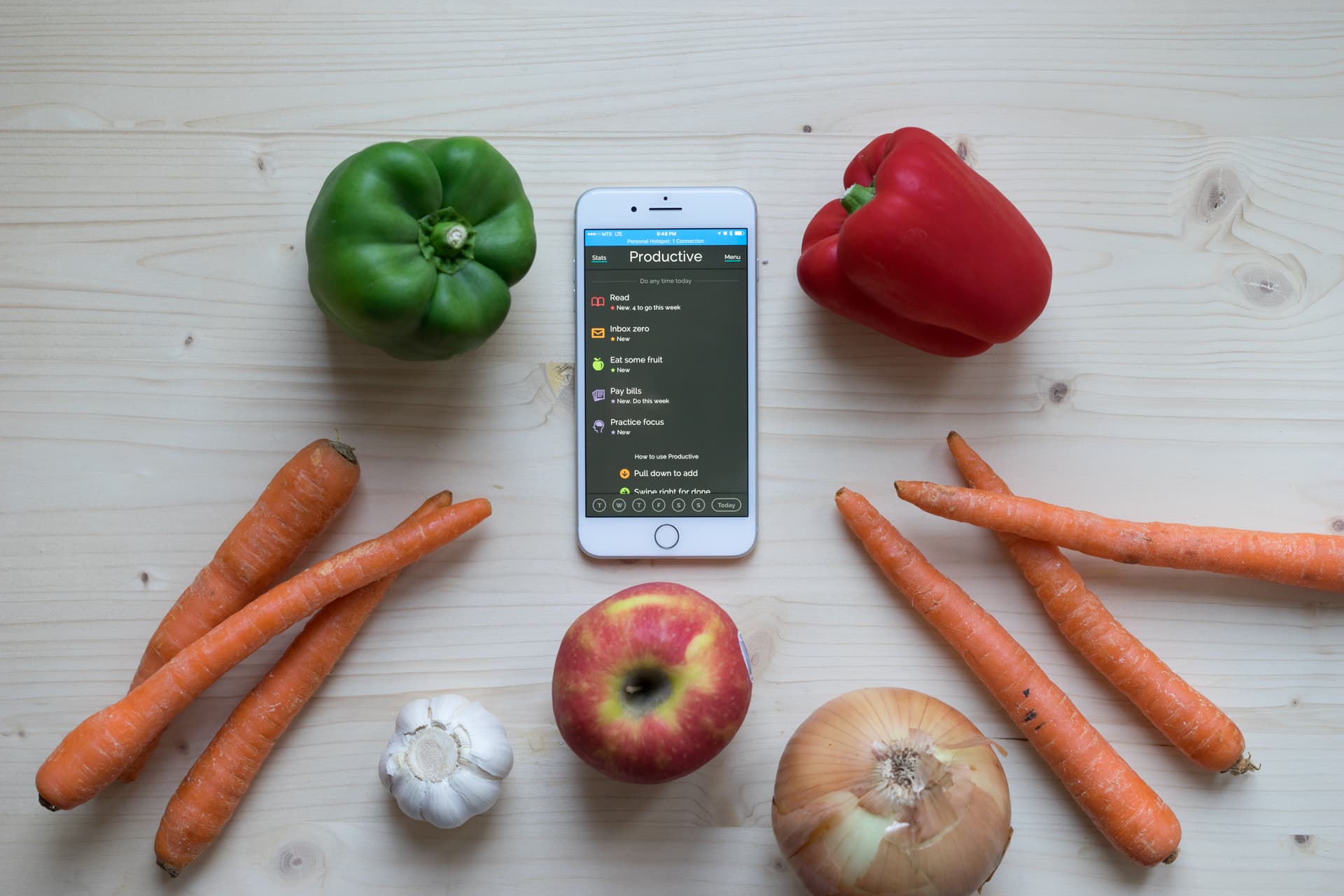 After using multiple apps for an extended period of time, Productive is our favorite app. It rose to the top with its blend of features, ease of use, and top-notch design.
Design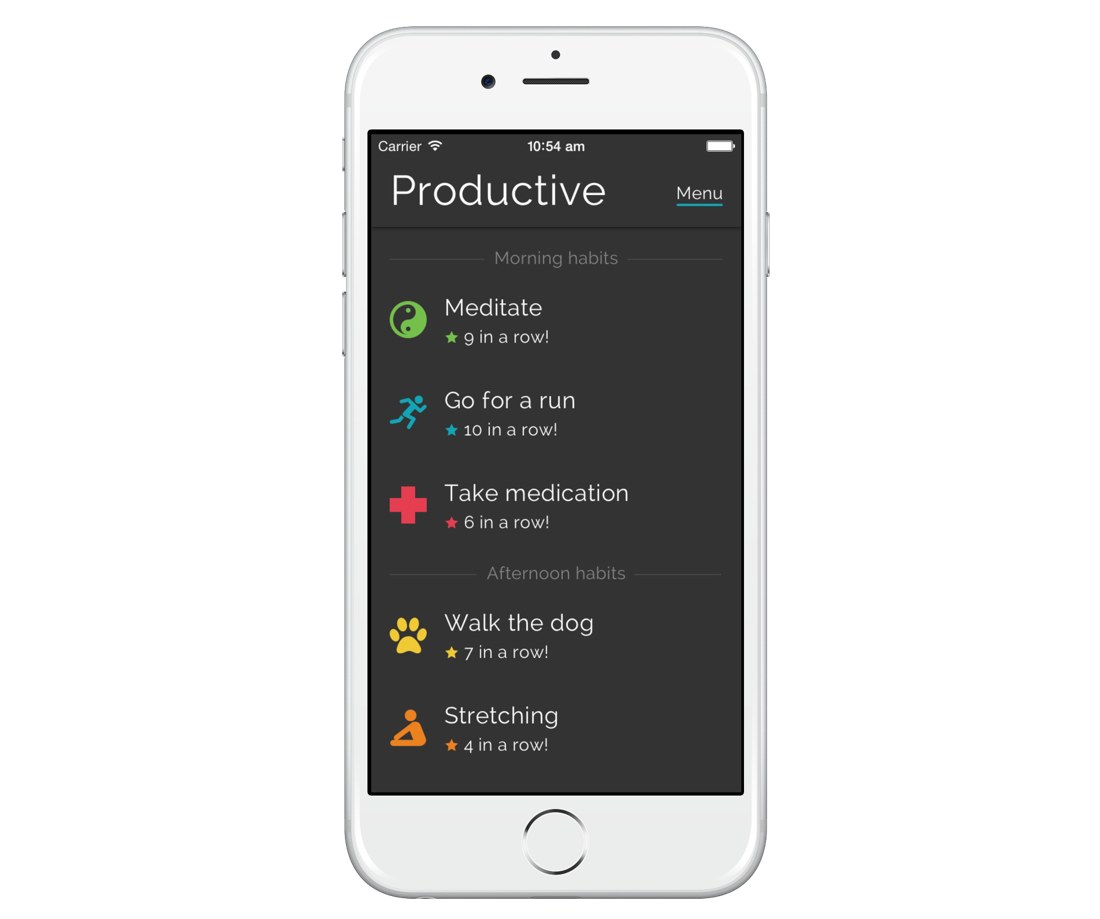 It's clear that a lot of attention went into designing Productive. The use of colors, icons, and overall layout are a visual delight. It, along with Streaks, were easily the two best-designed apps tested.
And, it wasn't until I used multiple apps side-by-side that I came to appreciate how much design is an unlisted feature of most apps.
A well-designed app encourages you to spend more time in the app. In contrast, a poorly designed app discourages usage. I found myself looking forward to using Productive (partially) because of its design. The opposite was true of apps where design was more of an afterthought.
Ease of Use
Its ease-of-use combined with design make Productive an absolute joy to use.
From the first launch to the first few minutes within the app, Productive does an exceptional job of walking you through the app's major features. It's one of the most helpful on-boarding experiences I've seen in an iPhone app.
You're greeted with a high-level overview of the app after the first launch and then immediately led to add your first habit. There's a wide variety of pre-built habits you can choose from, or you can create your own.
Once you've added your first habit, the main screen provides a cheat sheet for how you'll interact with each habit. As you continue exploring other features of the app, you'll find helpful pop-up tips spread throughout.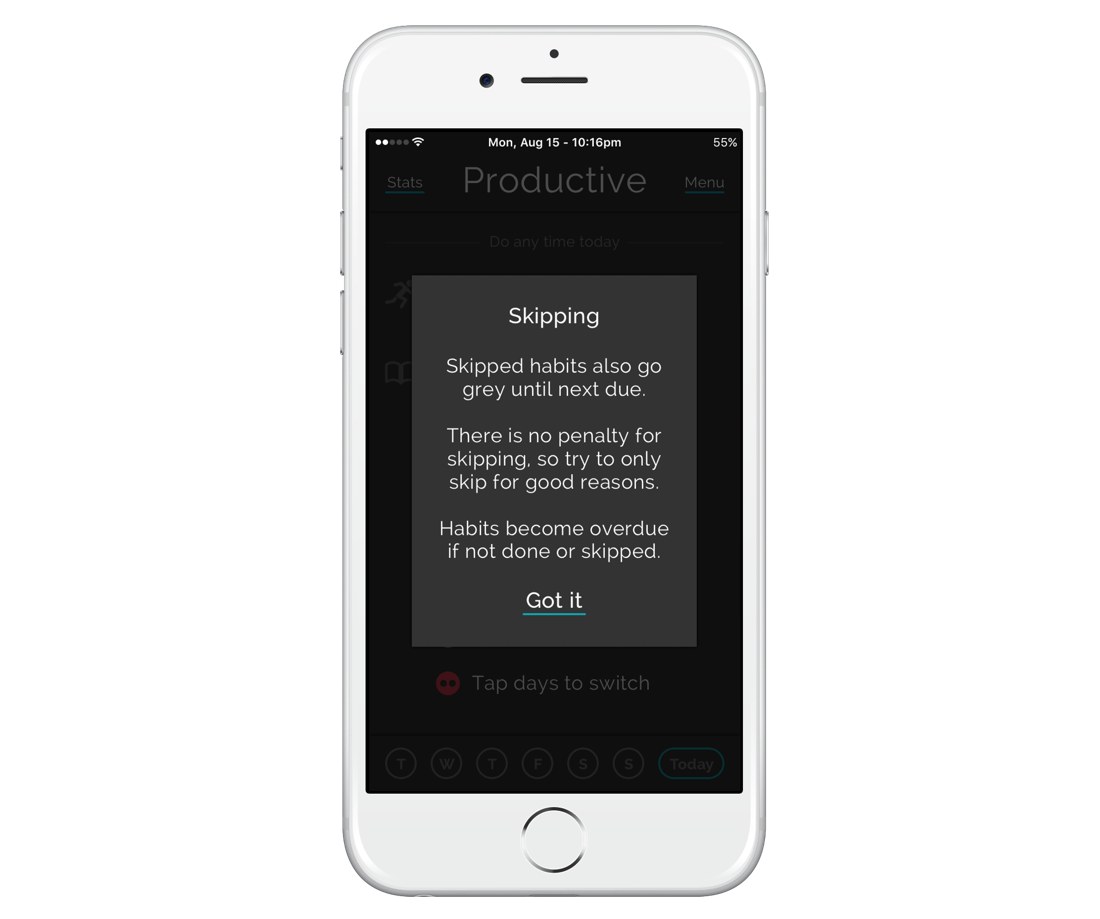 Productive is laid out well and clearly labelled, which makes every feature and screen simple to understand.
Cost
Productive is a free app with an optional paid subscription that unlocks these features:
Unlimited Habits: Increased from five in the free version.
Habit Stats: Current streak, best streak, and other stats for each habit. The free version only provides combined stats across all habits.
Week by Week: A progress indicator showing how successful you were at completing your habits each week.
Passcode Lock: Track habits in private.
Better Reminders: Set time-based reminders for each habit. The free version only supports reminders using generalized times of day (morning, afternoon, evening).
Floodlight: A lighter theme.
While you may find the free version meets your needs, I believe a large majority of users would benefit from upgrading. The per-habit stats are useful and motivating, and the ability to schedule multiple reminders at set times for each habit is a great way to stay on top of them.
While Productive used to employ a simple in-app purchase to unlock the pro features, it's now based on a subscription model. You can choose between a monthly, bi-yearly, or yearly subscription plan, and you also get a 7-day free trial to determine if the pro plan is something you want. The subscription costs $1.99/month, $7.99 every 6 months, or $13.99 every year. Keep in mind that the subscription automatically renews unless you manually turn it off.
However, Productive provides more value than any other app for the price. It provides helpful features that other apps lack, and also implements common features better than most, if not all, other apps.
Reporting
Both data nerds and everyday users can rejoice while looking at Productive stats. Not only does it provide plenty of data points, but it does so in an easy-to-understand way.
No complicated graphs or trend lines here. Just simple visuals and numbers presented in an intuitive format.
Stats for an individual habit center around a monthly calendar with what I'll call a "chain view." The chain view shows you not only which days you successfully completed a habit, but also how many consecutive days (taking into account the habit's schedule) you've completed it.
Consecutive days are linked together by a line that looks like links in a chain.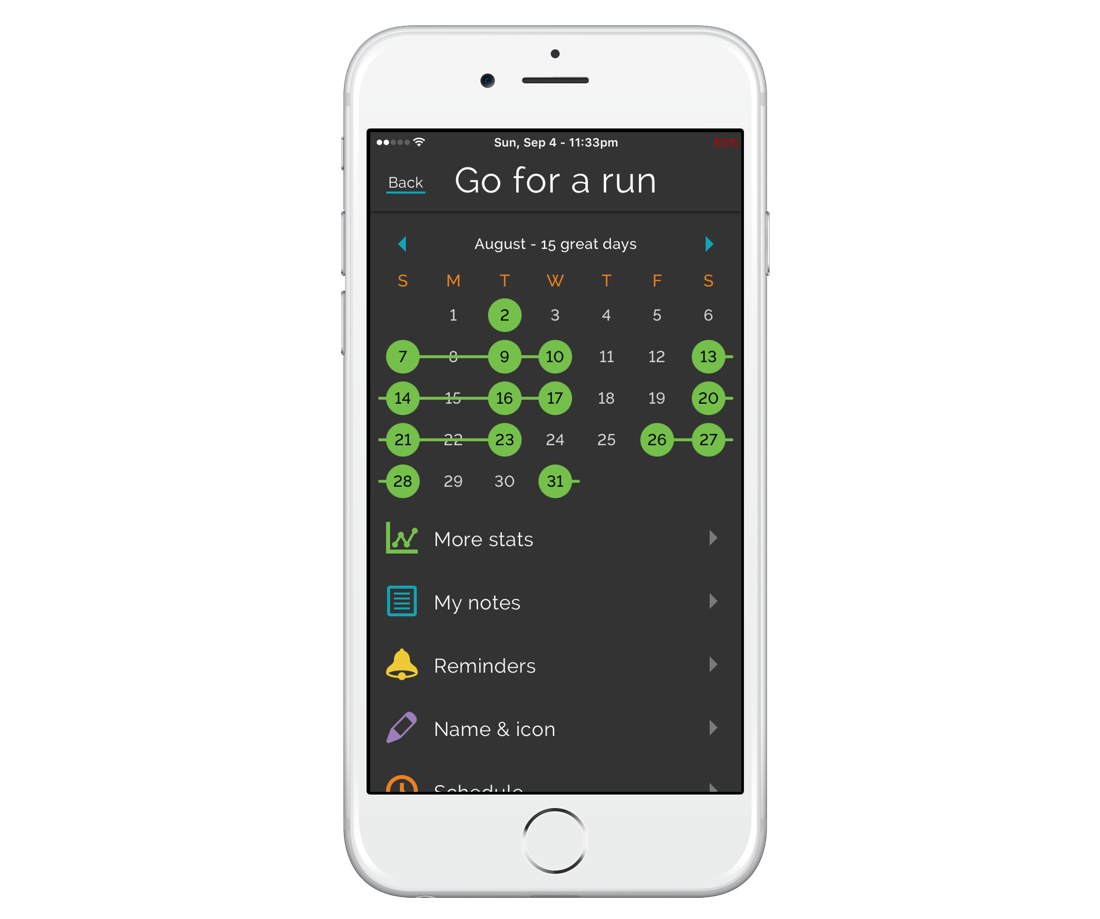 These chains or streaks are a useful motivational technique used by most habit tracking apps. As the chain grows, not breaking the chain becomes an additional motivating factor for building a habit.
Diving into more stats will show you the following: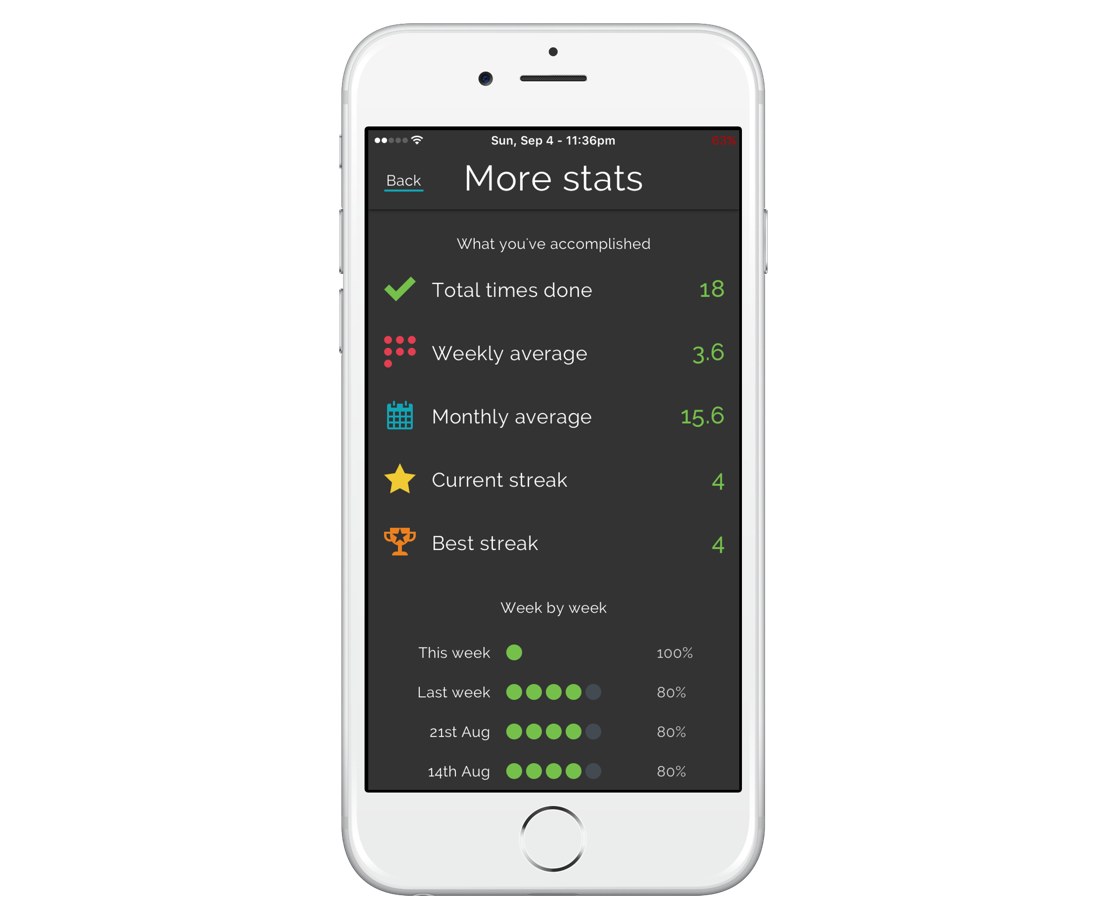 Productive also has a unique feature called Life Log.
Similar to the chain view for an individual habit, Life Log shows you a calendar of how well you've done across all your habits. Chains are only created when you accomplish all habits due on a given day. Not breaking the Life Log chain offers one extra shot of motivation for doing your habits each day.
And I'm not sure if this was intended, but the Life Log does help you prioritize which habits to track. Since you don't want habits that you're not fully committed to bringing down your Life Log stats, it encourages you to only add and focus on the most important habits.
Reminders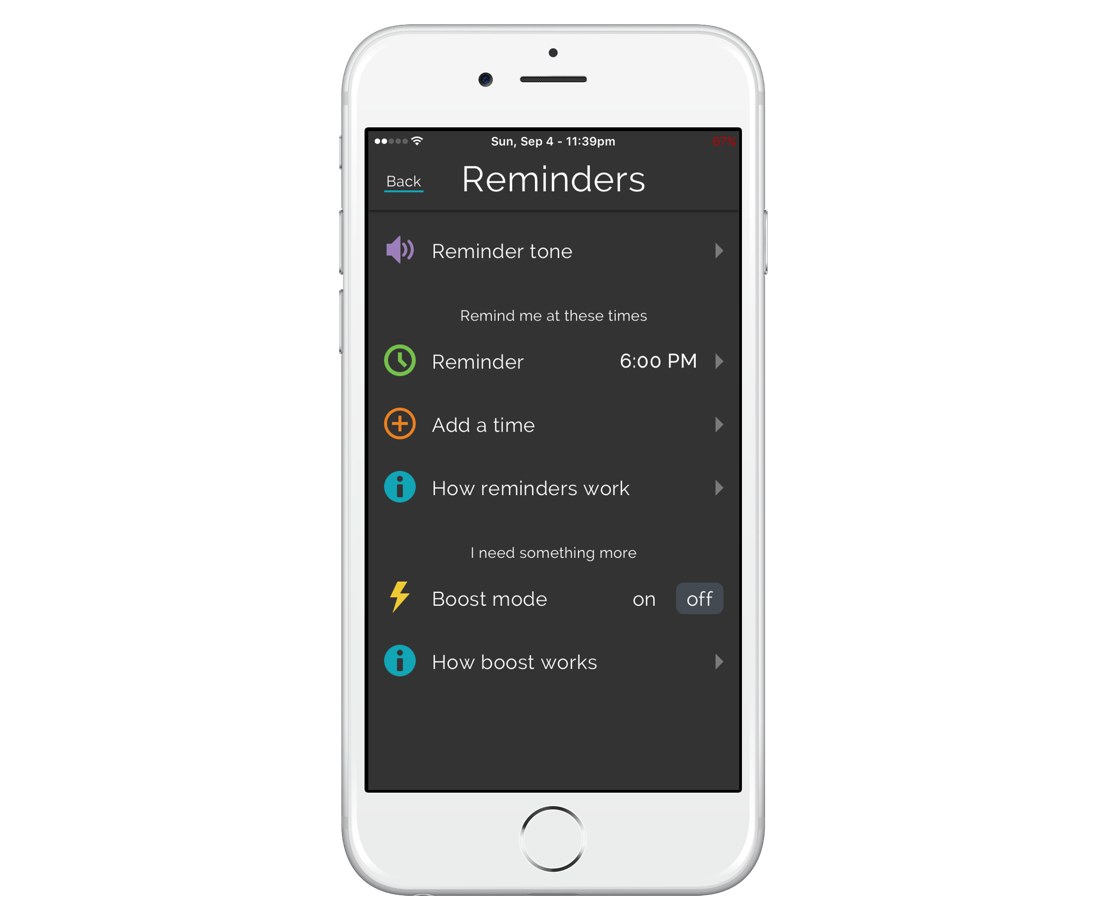 There's no shortage of reminder options in Productive. Not only can you add multiple time-specific reminders per habit, but you have two other reminder options not found in any other app we tested.
The first is called Boost Mode.
Boost sets reminders for every 1–2 hours. Use boost if you need a big push, or want lots of regular reminders. You can only boost one habit at a time.
The second is general reminders.
General reminders give a summary of what's due for each part of the day.
This is helpful when you have more than one habit due in the morning, afternoon, or evening.
Scheduling
Productive supports the following schedules:
Daily: This type lets you pick what days of the week a habit is due (e.g. Monday, Wednesday, Friday). It also supports habits that are due multiple times a day.
Weekly: Great for habits you want to do X-times a week, but not restricted to any specific days. There's also an option for habits due every two weeks.
Monthly: You can specify a due date at the beginning, middle, or end of the month.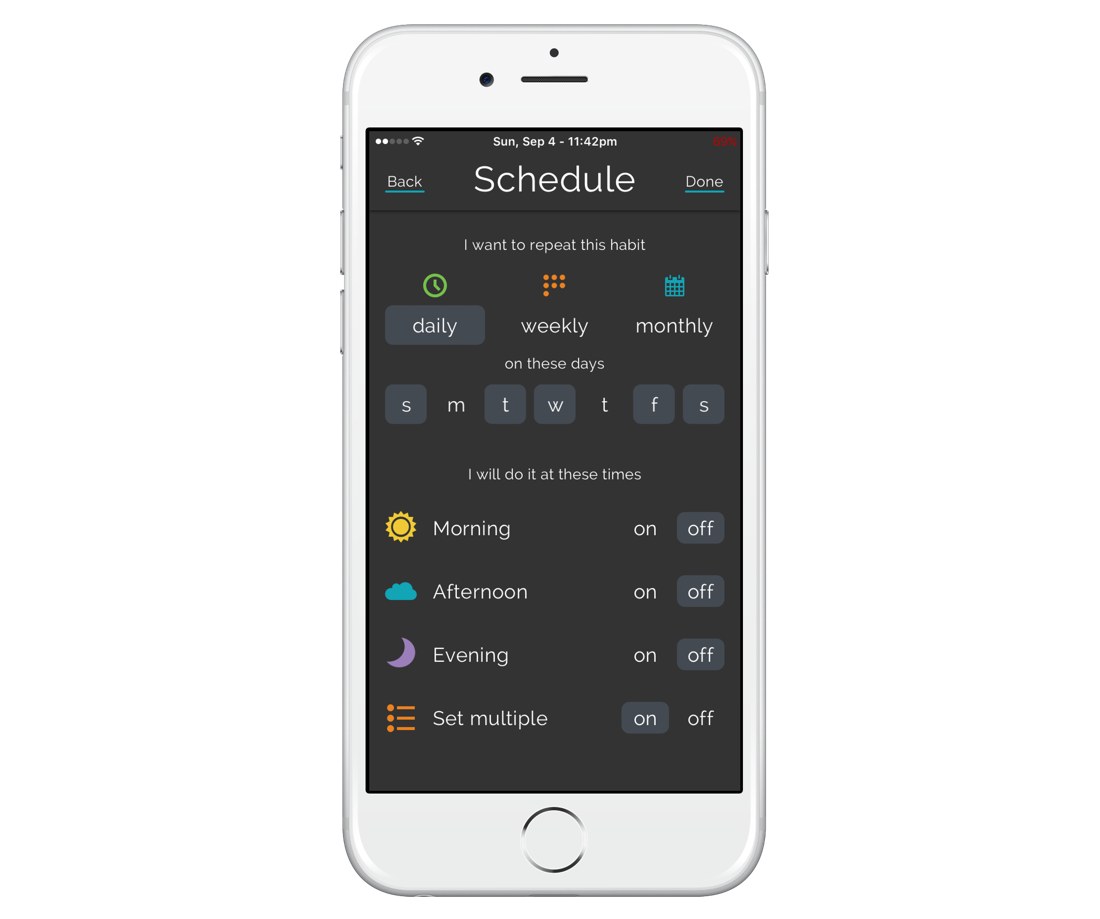 While most habit tracking apps support daily and weekly schedules, Productive is one of the few apps that supports habits due every two weeks, monthly, and multiple times a day. Productive even takes it a step further and lets you specify if habits are due in the morning, afternoon, or evening — hiding them from view until that part of the day.
However, it's worth noting some of the limitations involved with tracking habits due multiple times a day. Habits can only be tracked if they are due 2-3 times a day and at different parts of the day (morning, afternoon, or evening). For example, you can track brushing your teeth in the morning and evening, but not drinking a cup of water eight times a day. Instead, you could track drinking a cup of water three times a day if you spread them out between morning, afternoon, and evening.
Despite that limitation, Productive has one of the most flexible scheduling options of any app tested.
Sync/Multi-Platform
Productive is compatible with the iPhone, iPad, iPod Touch, and Apple Watch. However, it does not provide a feature for syncing data across devices.
This was my only gripe with Productive. I did reach out to Productive support and received this response:
A feature that allows data sync is in the works (however I cannot offer an ETA on when it will be made public).
So for now, you're restricted to a single device for tracking all your habits unless you want to track specific habits on specific devices.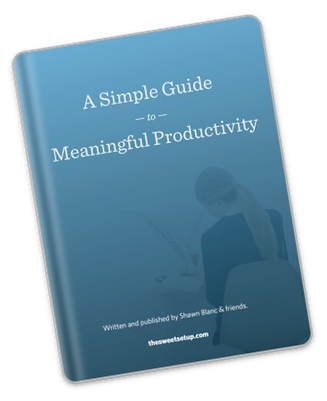 Get Back Hours Per Week
Discover how to improve your workflows and get more focus with this free, in-depth guide to productivity.
Strides: Our Runner Up Habit Tracking App
While Productive is our recommendation for most users, some users may find our runner up pick, Strides, to be the better option — particularly if you're looking to track more than just habits.
A unique feature of Strides is the option to choose between three different tracker types.
Habit: Track whether you successfully completed a habit or not on a set schedule.
Number: Track progress on a goal you want to achieve by a certain date or for goals without due dates, track your average over time.
Project: Track larger projects by breaking them into smaller milestones.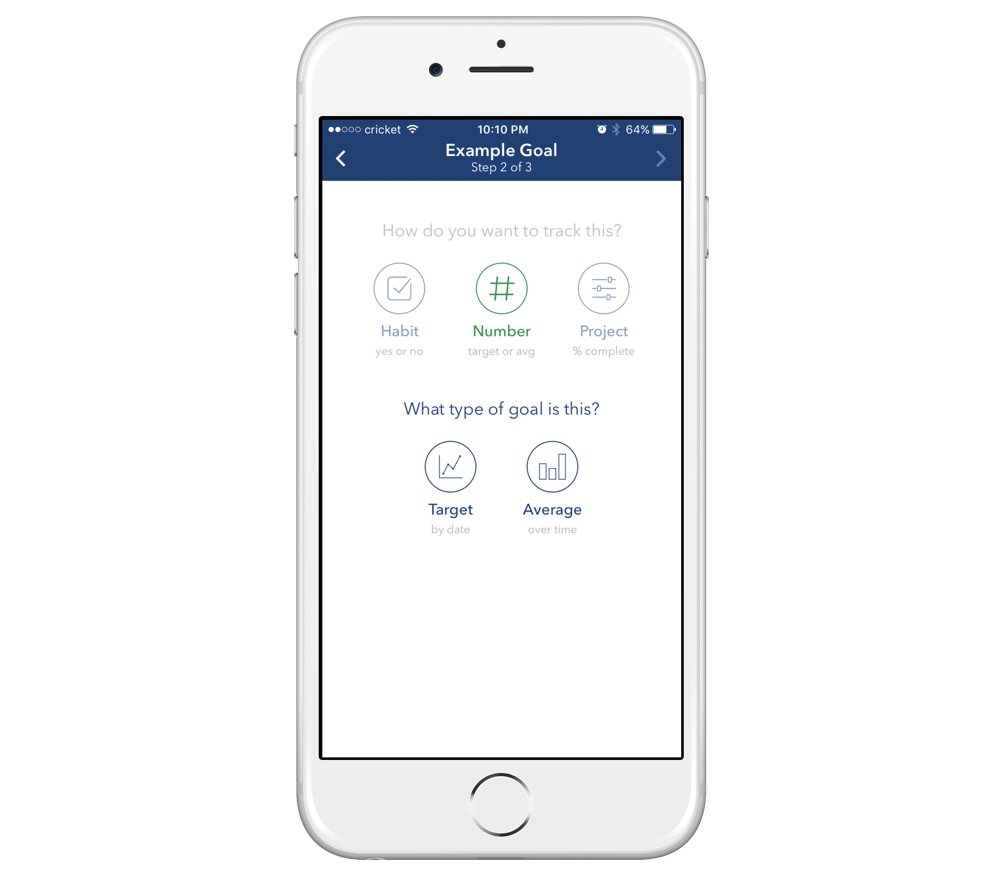 Another thing that sets Strides apart is how much functionality you get for free.
The free version of Strides rivals or exceeds the features of most paid apps. Where most paid apps restrict you to 3-5 habits, Strides lets you track up to ten. It also includes a web-based version, data sync across devices, and tracking of "bad" habits — all for free.
It does all of this in a cleanly designed app that's simple to use.
Strides is so feature-rich, few will need to upgrade to Strides Plus. Especially since cost is the only downside of Strides. The app uses a subscription model that costs $4.99/month or $39.99/year.
Other Habit Tracking App Contenders
Other apps we tested include Coach.me, Habit List, Momentum, Streaks, and Way of Life. These apps were chosen based on number of mentions online, iTunes ratings, and signs of active development.
Most of them excelled in a particular area highlighted below.
Streaks
Streaks is a visually stunning app—winning an Apple Design Award in 2016—with a few unique features.
One of the most compelling features is its integration with Apple's Health app. Streaks automatically knows when you complete tasks linked to the Health app.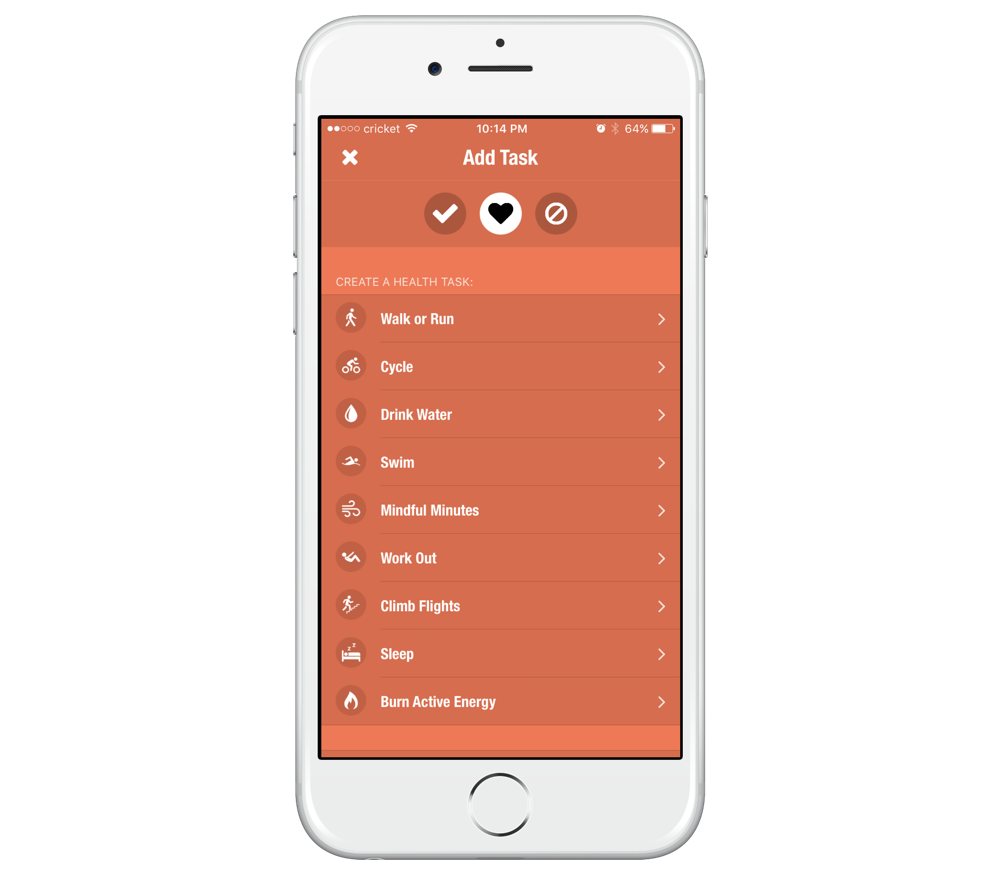 For example, you can create a habit for getting eight hours of sleep a night. If you use Sleep Cycle or any other HealthKit-enabled sleep tracker, that data will automatically be used by Streaks to mark a habit as completed or not.
Other unique features include:
Smart reminders that learn when you tend to complete a habit and then automatically remind you around that time.
Support for habits due every 2 to 7 days (e.g. every four days). Streaks was the only app tested that supports this frequency.
A share sheet that posts an eye-catching image of a habit's current streak.
Momentum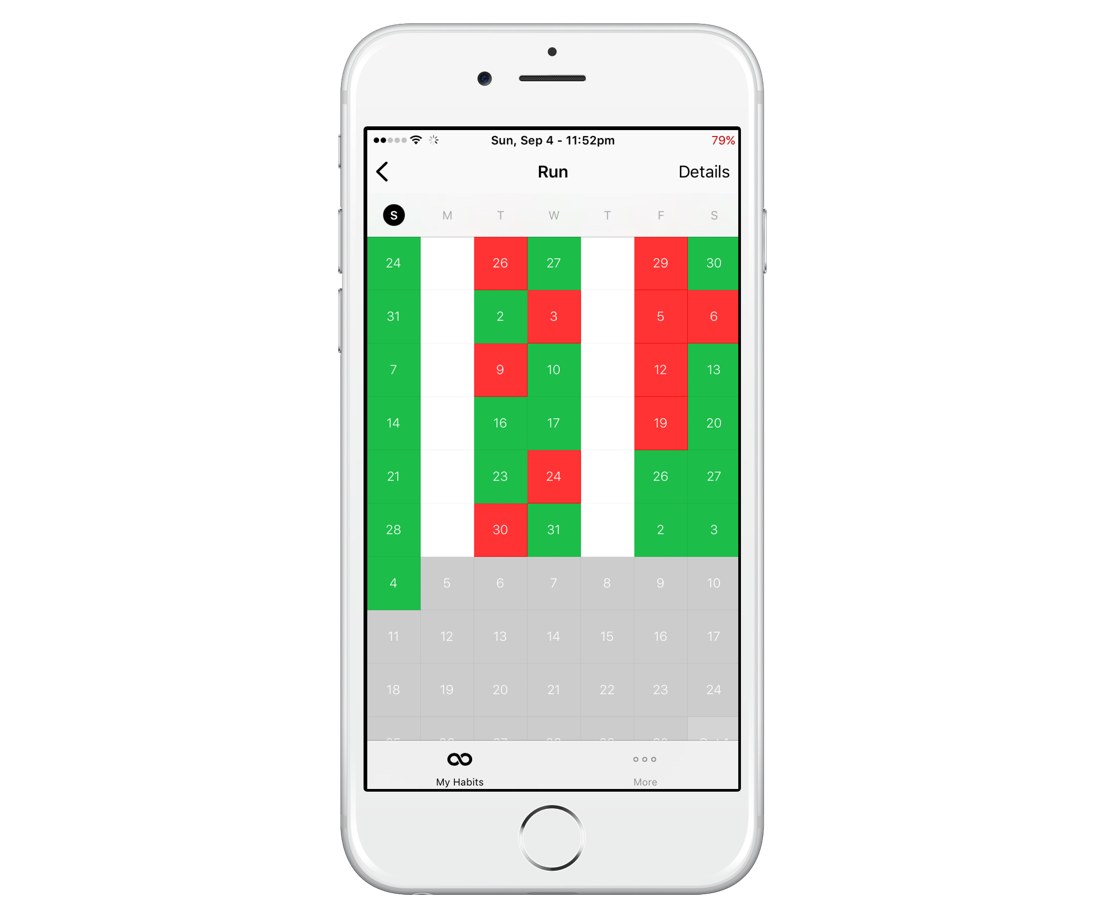 Momentum is the only app we tested that has a companion Mac app.
The simplicity of Momentum could be a draw for some users, but it doesn't currently provide any type of stats. A Trends feature is currently listed as "coming soon."
Way of Life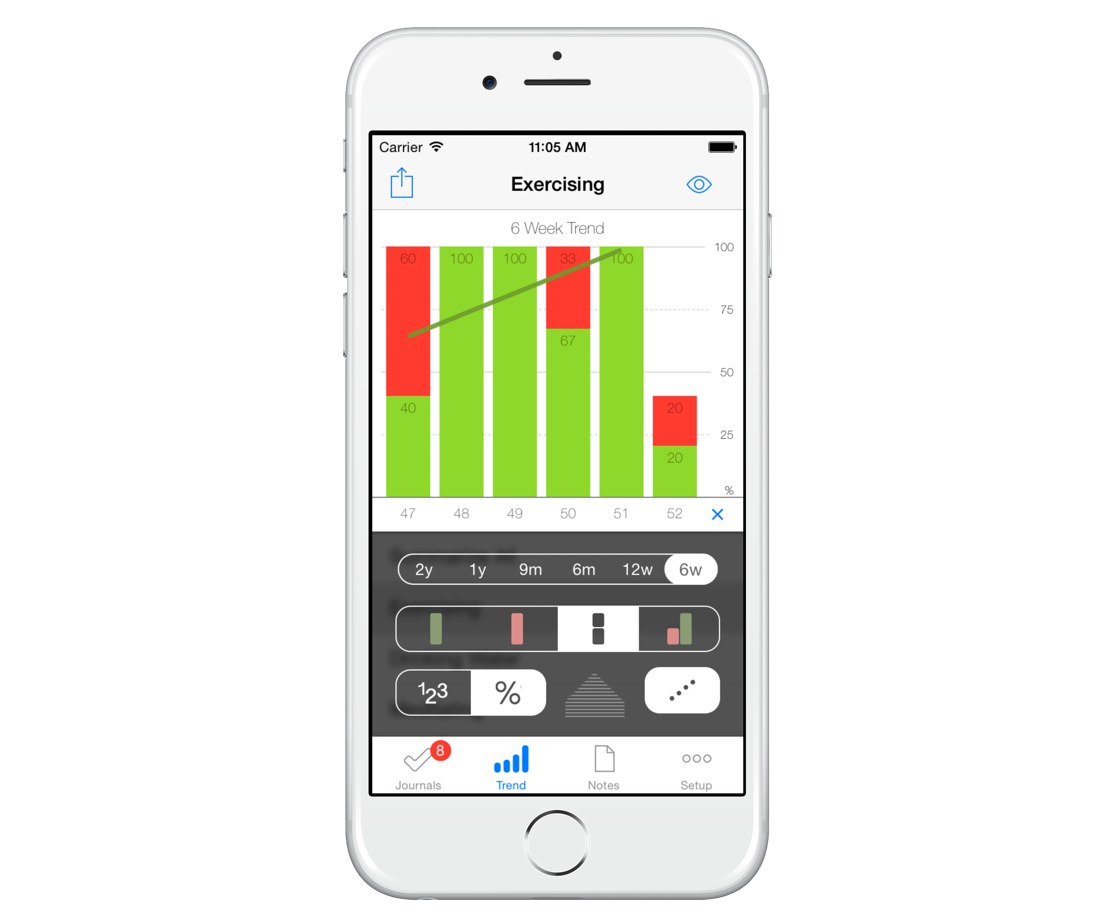 If you like bar charts, graphs, and trend lines, Way of Life will be your app of choice. It provides the most customization when it comes to analyzing your habits.
Coach.me
Coach.me takes a much different approach than the other apps we tested. You don't have the option of creating your own habits. Instead, you search for and join a community with a pre-defined focus or goal. You can then ask questions, get encouragement, and find accountability within that community.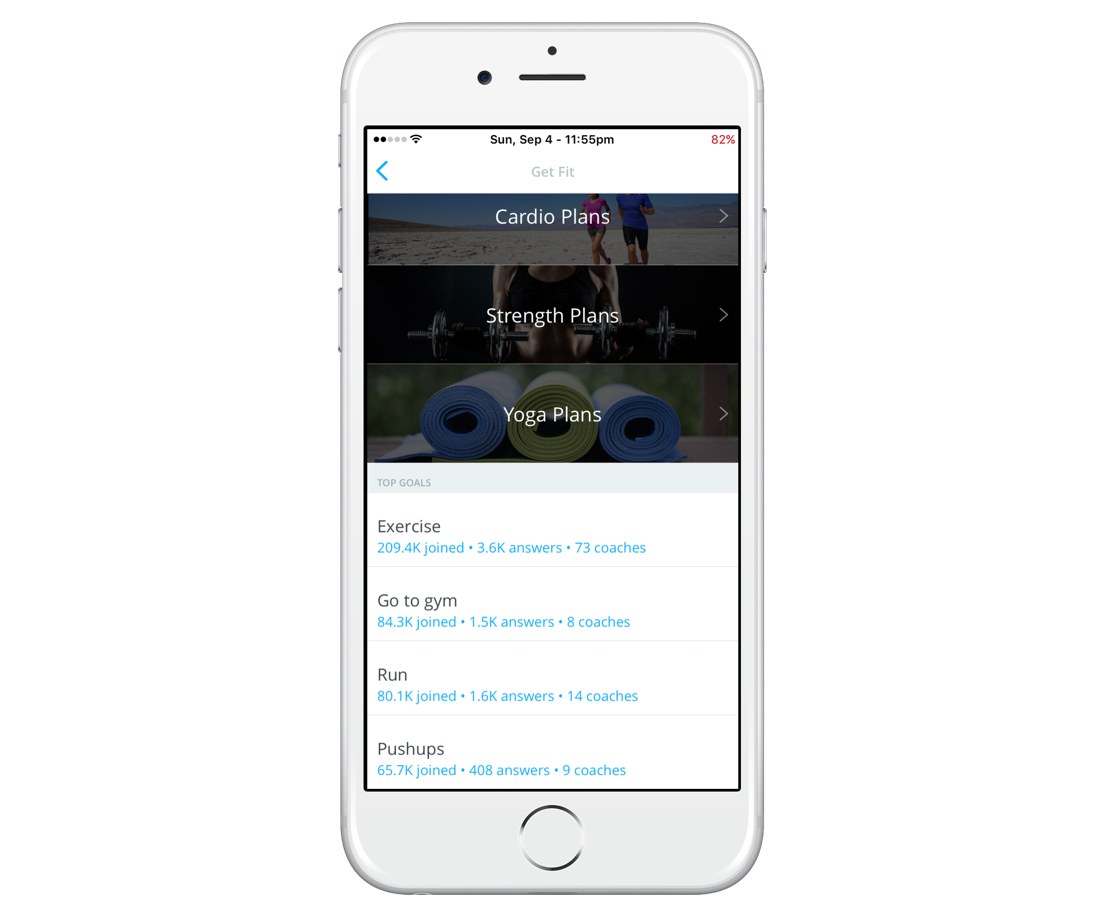 If you're the type of person who would benefit from an online community and can find one that matches your goal/habit, then Coach.me is definitely worth checking out.
Final Tip
Start small in order to experience little wins early.
Nothing will derail a habit quicker than experiencing failure by trying to do too much too soon. We get caught up thinking we'll achieve our goal quicker if our habit is bigger, but that's not true. The smaller the habit, the quicker you'll gain momentum.
For example, your target habit may be working out for 30 minutes three times a week. Instead of starting there, make it working out for 10 minutes one time a week.
Your starting habit should be embarrassingly easy.
You can work out more than that if you want, but define success at a trivial level to start with. Once you prove you can build a chain of completed habits, bump it up a little.
Keep building up to your target goal and use Productive or Strides to track your progress. Be consistent with your habits and you'll be setting yourself up for success!
Successful people do consistently what normal people do occasionally. — Craig Groeschel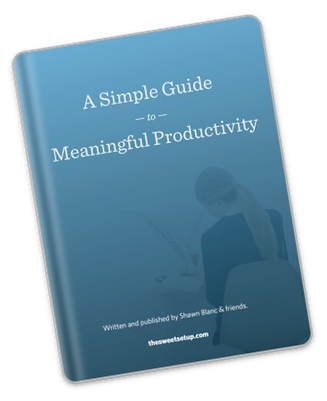 Get Back Hours Per Week
Discover how to improve your workflows and get more focus with this free, in-depth guide to productivity.
$0 - $13.99
Productive is the best habit tracking app because of its unique personality, a solid set of features, and a delightful design.