How to report phone numbers to Nomorobo
April 21, 2017
Nomorobo, the best app for blocking telemarketers, robocallers, and spam calls, makes it really easy to report numbers as spam or help to identify false positives.
From the Phone app, find the number you want to report to Nomorobo. Tap the i to the right of the number, and tap Share Contact. Choose Nomorobo from the iOS Share Sheet (you may have to enable it first from the More menu if you don't see it here).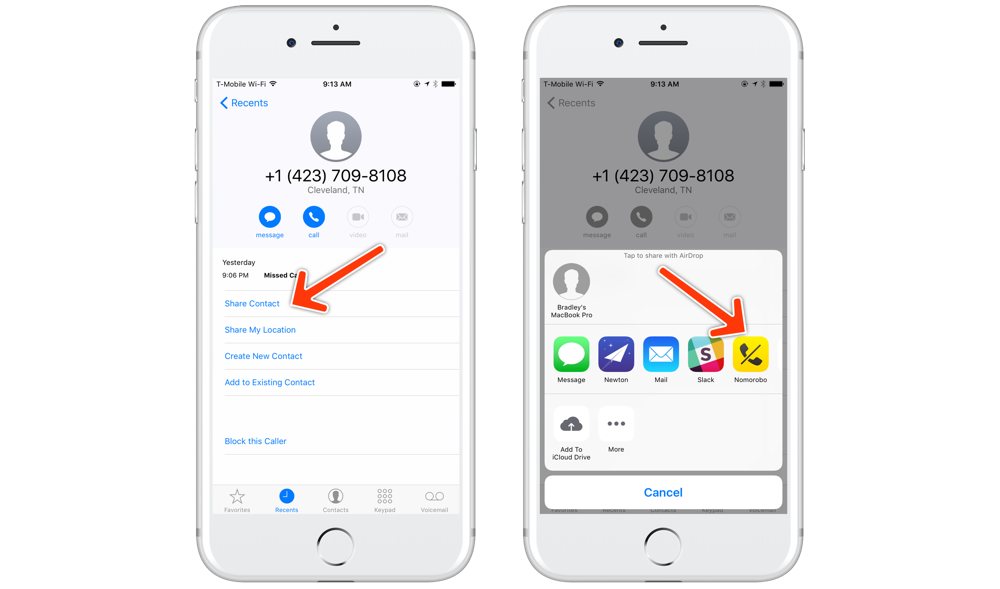 This action will launch Nomorobo. You can choose to report the number as something that should have been blocked or allowed. You can enter some information in the description to explain why, and then tap Report to Nomorobo.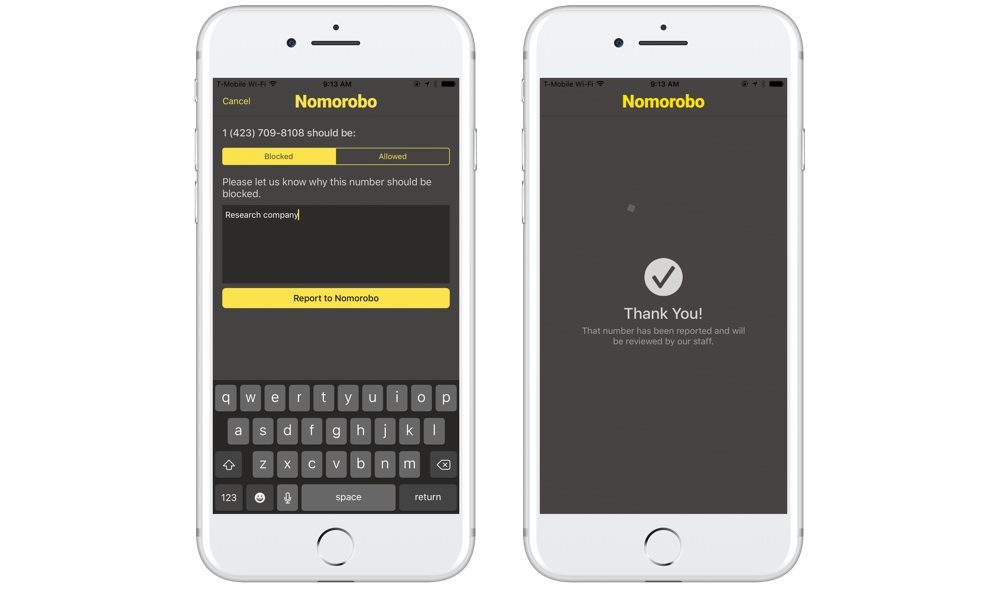 This simple feedback process will help improve the Nomorobo service for yourself and other users. The ability to fine-tune which numbers should be blocked or allowed is one of the many reasons why we think it's the best app for this purpose.
---
We have more helpful tips right here.
---
Free Productivity Guide: Download our simple guide to productivity to help you improve your workflows and be more focused with your time and attention. Get it here.